* Please note that while this speaker's specific speaking fee falls within the range posted above (for Continental U.S. based events), fees are subject to change. For current fee information or international event fees (which are generally 50-75% more than U.S based event fees), please contact us.
Top25 Speaker Voting

Joan Lunden needs 8 vote(s) to make it into the Top 25 speakers on Speaking.com!
Speaker Booking Tip
"Tip: speakers bureaus provide added value that you cannot get by booking speakers directly. "
For Event Planners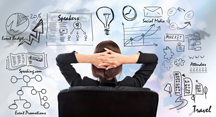 • Keynote Speaker Booking Toolkit.
• Booking a Celebrity Speaker.
• How to Find and Book the Right Speaker.
• Google+ Event Planning Forum.
• Tips for International Clients Booking U.S. Based Speakers.
Similar Speakers
Nancy Brinker

Starting from a promise made to her dying sister, Susan G. Komen, Ambassador Nancy G. Brinker has become a leader of the global movement against…

Hoda Kotb

Known for her engaging style of journalism, Hoda Kotb has never turned away from an uncomfortable topic or conversation. The beloved reporter co-hosts the fourth…

Susan Love

Prominent breast cancer researcher, Dr. Susan Love is among the most respected women's health specialists in the U.S. She is the founder of the Dr.…

Finding the appropriate speaker for an event is a challenge. Your stellar speakers agency made the process extremely easy. I would recommend your agency to anyone.
Mercury University
About SPEAKING.com
Established in 1994, we are exclusive agents for some of the world's leading experts, celebrities and professional speakers.
We offer event planners a fully staffed speaker logistics planning team, plus a personal SPEAKING.com Account Executive – a knowledgeable and trustworthy partner. We guarantee your satisfaction with your speaker and a smooth booking process.
Contact us today to book your favorite speaker.

"Joan was a true professional, but very accommodating. She was considering changing her flight to ensure that she greeted and signed every book for each person that was waiting in line. She even took photographs with each person - out attendees loved her!"
Illinois Association of School Boards (Engagement booked through SPEAKING.com)
"Joan is a perfect mix of intelligence, thoughtful advice, and inspiration mixed with great humor!"
Ann Cameron, Girl Scouts of Western Oklahoma>(Engagement booked through SPEAKING.com)
"We received a lot of positive feedback from everyone in attendance and we were absolutely thrilled with how the session went. You were a truly captivating speaker and provided us all with a lot of life lessons and advice that will stick with us for life."
Abigail Flora, Stanford GSB Women in Management MBA Candidate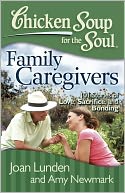 Chicken Soup for the Soul: Family Caregivers: 101 Stories of Love, Sacrifice, and Bonding
Do you have a family member who requires constant care? You are not alone. This collection offers support and encouragement in its 101 stories for family caregivers of all ages, including the "sandwich" generation caring for a family member while raising their children. With stories by those on the receiving end of the care too. These stories of love, sacrifice, and lessons will inspire and uplift family members making sacrifices to make sure their loved ones are well cared for, whether in their own homes or elsewhere.
Order Here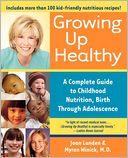 Growing Up Healthy
Whether you′re expecting a child, are the parent of a newborn, a toddler, a school-aged child, or an adolescent...if they′re under your guidance you still have a chance to offer them the gift of a healthy, disease-free life.
We as parents have it within our power to help protect our children from disease and very possibly lengthen their lives. By paying careful attention to the foods our children are eating, by teaching them about nutrition and making some important alterations in their diets, we can become take-action parents on the front lines against future illness.
Growing Up Healthy contains the lifesaving knowledge we all need to shield our children from disease and help them grow into strong, fit adults. Based on groundbreaking research that shows the link between childhood nutrition and chronic illness in later years, this landmark book shows how feeding our children right during the years when their young bodies are growing can lessen and even prevent their risk of developing many debilitating and deadly chronic adult diseases -- obesity, heart disease and stroke, high blood pressure, Type II diabetes, osteoporosis, and cancer.
In Growing Up Healthy, Joan Lunden, one of America′s most trusted journalists and most visible working moms, teams up with Dr. Myron Winick, a leading expert in childhood nutrition, to produce a guide that shows how to feed our children from birth through adolescence; how to teach our children good health and eating habits; how to protect them from the ravages of so-called "adult diseases"; and how to add quality years to our children′s life span.
Order Here
A Bend in the Road is not the End of the Road
Joan speaks frequently on the topics of motivation, inspiration and change. Leaving her seat on Good Morning America after two decades, making her the longest-running morning show host ever, Joan had to deal with reinventing herself in front of millions of Americans. She has toured with Tony Robbins sharing her "10 Positive Principles for Dealing with Change." The Ten Best Secrets to Success
Joan shares her personal story of making it to the top of the tough television news business as well as how she reinvented herself launching her own Smart&Simple Solution brand on QVC. Joan also discusses what she's learned from highly successful business tycoons to U.S. Presidents that she's interviewed over her three decades as a journalist. As one of the most well-known working moms in the country, Joan also talks about balancing home and family: how to keep your family values, still have dinner together and have "non-texting" family time all the while being a successful working woman.
The Secrets To Living Younger Longer
With three best-selling books on health; Healthy Cooking, Healthy Living and Growing up Healthy, Joan is constantly asked how she remains so young and vibrant. In this personal and motivational talk, Joan shares what she's learned from the experts she's interviewed and how she stays at the top of her game.
Now That We Have It All, How Do We Do it All?
On the topic of women′s changing roles and balancing work and family, Joan shares her personal story as one of the first women in America to bring her baby to work when she became the host of Good Morning America, setting a trend for corporations across the country. Joan takes a historical look at how life has changed dramatically for women in America over the past few decades, from her interviews with women's activist Gloria Steinem to Betty Freidan on her social-changing book The Feminine Mystique to Gail Sheehy on the passages of women's lives. Joan explores some of the new challenges women face holding down jobs outside the home while caring for their families, in this national debate about women′s roles that is still going strong today.
America's Next Health Crisis; Caring for Our Aging Parents as People Live Longer Than Ever Before
66 million Americans are caregivers for someone they love, and that is 30% of the U.S. population. Some experts are predicting that figure will triple over the next decade. A longer life expectancy has led to an increased demand for family members to serve as caregivers. Caregiving can be a demanding, stressful and seemingly thankless job and often devastates families economically. It is without doubt this is the next health crisis facing our country.
Joan shares her personal experience of caring for her 93 year old mother while still working and raising young children. We all know that the day will come when we have to deal with the demise of parent, a spouse or another family member. There is no escaping this aspect of life; however many find it difficult to discuss end-of-life issues. However Joan does just that as host of RLTV's Taking Care with Joan Lunden, a program about family caregiving, and also as co-author of the soon-to-be-released Chicken Soup for the Soul; Family Caregivers. Joan discusses her seven secrets to success for caregivers.
I Was Not Born Blonde or Jewish
A personal account of moving East to the Big Apple, making it in the media and converting to Judaism, all choices that played a part in shaping Joan's life. This is a humorous yet inspirational discussion about how one's life choices can bring them happiness.
Had I Known
Former host of Good Morning America, health advocate, international speaker, mother of seven, grandmother of one and New York Times bestselling author, Joan Lunden, speaks candidly about her battle against breast cancer and her quest to learn about it and teach others, and the transformative effect it has had on her life.
With a large extended family counting on her, giving up was not an option. After announcing her diagnosis of Stage 2 Triple Negative Breast Cancer on Good Morning America,, people all over the country rallied around Joan as she went into warrior mode. Joan appeared on the cover of People Magazine bald, showing the world her brave resolve and that breast cancer does not need to define you.
Joan's illness has changed her in profoundly unexpected ways and has redefined her values and most of all, her health. Following a new clean and healthy way of eating, Joan became her best advocate by taking control of her nutrition, which helped combat the adverse side effects of chemotherapy like a warrior.
Uncharacteristically vulnerable, irreverent and straight from the heart, this presentation is a deeply personal and powerful story of pain, persistence, and perseverance in which Joan openly evaluates her decision to go public with her battle, shaving her head, wig shopping, re-connecting with her viewers, rediscovering her purpose, and ultimately realizing that sometimes you have to look back to move forward.
Joan also speaks on:
My Breast Cancer Journey.
From Career to Caregiving and Everything in Between
Embracing Change: The New Reality for Your Family's Future
Fostering Leadership and Achieving Dreams
My Journey From Small Town Sacramento to The Big Apple
Keynote Speech
Joan Lunden debunks some common misconceptions about breast cancer and prevention, sharing personal information about her own battle and the story of how her diagnosis was almost completely missed. After getting a clean bill of health from her annual mammogram, she underwent an ultrasound that revealed that she had cancer.
None of her doctors had ever told her to get an ultrasound; Lunden had made it part of her annual testing routine after a serendipitous conversation she had while interviewing the internationally renowned breast cancer specialist, Dr. Susan Love, who asked her off camera if she got tested every year. When Lunden commented that her mammograms were often hard to read due to her high fibrous breast tissue, Dr. Love told her she needed to be getting ultrasounds as well.
"Thank god I listened to that woman," Lunden reflects. "Otherwise I wouldn't have known to get that test that day and I would have walked out that door…thinking that everything was fine - when I had a very fast-growing aggressive tumor in my right breast."
Keynote Speech
Award Acceptance Speech