* Please note that while this speaker's specific speaking fee falls within the range posted above (for Continental U.S. based events), fees are subject to change. For current fee information or international event fees (which are generally 50-75% more than U.S based event fees), please contact us.
Top25 Speaker Voting

Jimmy Cabrera needs 8 vote(s) to make it into the Top 25 speakers on Speaking.com!
Speaker Booking Tip
"Tip: ask your speaker to do a book signing or attend a VIP meal with your guests. "
For Event Planners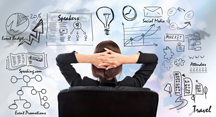 • Keynote Speaker Booking Toolkit.
• Booking a Celebrity Speaker.
• How to Find and Book the Right Speaker.
• Google+ Event Planning Forum.
• Tips for International Clients Booking U.S. Based Speakers.
Similar Speakers
Debra Peppers

National Speakers Association National Teachers′ Hall of Fame Radio & Television Talk Show Host 25 Year Professional Speaker / Trainer Author & Humorist Dr. Debra…

Zoe Jackson MBE

Multi-award winning entrepreneur Zoe Jackson MBE, is proof that a young person with passion and determination can move mountains. At age 16, she launched a…

Marilyn King

Former Olympian Marilyn King is an extraordinary speaker, providing business leaders and educators with the tools and skills they need to dig deep–and reach for…

Everyone at your speakers bureau was incredibly attentive and easy to work with; you have been a conference organizer's dream!
ABS Capital Partners
About SPEAKING.com
Established in 1994, we are exclusive agents for some of the world's leading experts, celebrities and professional speakers.
We offer event planners a fully staffed speaker logistics planning team, plus a personal SPEAKING.com Account Executive – a knowledgeable and trustworthy partner. We guarantee your satisfaction with your speaker and a smooth booking process.
Contact us today to book your favorite speaker.

"Jimmy did a GREAT job. Having him meet the group on the night before at dinner added a lot to the overall success of the event."
Sylvia Wilson
FedEx Express
San Francisco, CA
"Refreshing blend of diversity awareness training and motivation to succeed. You can see by the evaluations summary, the participants shouted that they loved your presentation. We will invite you back."
St. Luke′s Hospital
"Your energy, enthusiasm, and belief shine through in your words. You continue to have a tremendous influence in people′s lives. Continue to inspire others."
Niki McCuisstion
Foundation for Responsible T.V.
"Excellent...Inspiring...Right on...Bring him back...These are the many comments we heard from over 1,800 plus who attended the conference."
City of Dallas
"The majority of comments my office has received were unsolicited where the attendees were praising your presentation. Your superb performance precisely fulfilled our needs and met our objectives."
Arthur Oden
Kroger Food Stores
Clients Include:
| | |
| --- | --- |
| Department of Energy | Southwestern Bell |
| NM Industry Network | IMPA |
| ENRON | Southern Gas Association |
| Los Alamos National Laboratory | AT & T |
| TSAE | HACEMOS |
| Kroger Food Stores | Century 21 |
| American Society of Safety Engineers | EM Corporation |
| U.S. Department of Interior | GE Nuclear Energy |
| Lucent Technologies | Sandia National Laboratories |
| Department of Commerce | Over 300 Schools |
| Merchant Metals | INROADS |
| School Districts | EPT |
| Controller of the State of California | LNESC |
| Employment & Training Centers | John Eagle Companies |
| American Payroll Association | Air National Guard |
| National Security Agency | TEA |
| Department of Defense | Gulf Coast College Consortium |
| U.S. Hispanic Leadership Conference | American GI Forum |
| FPMI Communications | Churches and More... |
What′s In Your Backpack? Packing for Success in Life


Using a backpack as a metaphor, Jimmy Cabrera shares a unique 8-step formula for success in life. Filled with stories from his Mexican-American heritage, as well as a multitude of inspirational examples, quotes and memory pegs, this book is must reading for young people who want to succeed in life, as well as adults who need to re-evaluate what they are carrying in their "backpacks." This book will help you lighten your load, and make your journey through life filled with joy and success.
Leadership is Not About Being Macho
Instead Of Becoming A Legend <> Leave A Legacy <> Ladies Please Relax <> Leadership Is Not About Being "Macha" Either
Brief Summary
No one in his or her right mind wants to be left out and not be counted. Every individual looks for the assurance of being recognized and to know that they have made some contribution to humanity. Anyone can lead… then comes the question, "Will anyone follow?" Helping individuals to uncover and discover their leadership skills should become the passion of every parent, peer, and organization. The more an individual understands their role as a leader, the more effective they become to make a difference in their lives, career, and society.
Before one starts, there must be a purpose and a desire to make a significant self-change. Research continues to affirm the need for helping others to develop positive leadership skills. We embrace the fact that in every individual is born a leader. Then comes the question, "Will this individual a be a great leader or an average leader?"
There is a distinct correlation between the metamorphosis of a butterfly and a ′Great′ Leader. In this program the participants will be taken on a journey and experience the metamorphosis of leadership. Including the step-by-step, stage-by-stage, the failures and the successes of the journey towards becoming great leaders.
Leadership is not about being "MACHO" <> Leadership is about humility, character, values, and the desire to make a difference in society and humanity.
Come and experience a positive, high energy, and productive leadership workshop.
You Will Learn
How to uncover, discover, and develop the Characteristics of Leadership...
That in every individual is born a Leader, but not every Leader wants the responsibility to lead...
Leadership is about teaching, leading, being an example… but, more importantly, Leadership is about… "Remaining Teachable."
That an individual can′t worry too much about how they will lead, until they know What They "Believe"...
How accountability affects the results of Leadership… Self-Discipline… Self-Esteem… Self-Governance...
How to Mentor by passing on to others the lessons one has learned… Teaching and nurturing others...
How ′Mastering Change′ plays a significant role in developing solid Leadership skills...
How to create a circle of Excellence… Turning Networking into "Co-Working"...
Instead of becoming a Legend… Participants will learn how to leave a LEGACY...
Mastering Change:
"The Process And Profit In Mastering CHANGE In Your Life and Career"
Brief Summary
Fact - Most individuals find it difficult to deal with change. Why? I have received many responses: "The fear of failure," "The fear of the unknown," "Many individuals are set in their ways," "Routine," "Familiarity," and the list goes on. Remember, one of the major reasons that many resist or feat CHANGE in the workplace is that most individuals cannot deal with change in their own lives. This workshop is designed to give individuals a step-by-step approach to "Master Change." Once an individual masters change in their own lives, they deal with and develop the ability to master any change in the workplace. In today′s turbulent and fast society, individuals find themselves wrestling with constant, ongoing changes. As a business, or as an individual, we must learn to deal with and create ways to profit from all our experiences. In all that we face, let us choose to take positive action to deal with the emotions that will surface. This will enable all of us to remain teachable, and will ensure SUCCESS.
In this presentation, the participants will learn, and leave with, a plan of action that will include the six steps that will affect positive transitional change in their lives, careers, and companies.
YOU WILL LEARN:

How to identify your concerns and the obstacles that may be blocking you from experiencing positive change...
That before you can go forward, you must discover where you are now... Through the Five "R" Experience Evaluation...
How to deal with your emotions so that you can make a positive transitional change...
How to deal with the barriers and habits that may keep you from going forward and mastering change...
How to take the obstacles in change and turn them into opportunities. This will help you in the transition of change...
A step-by-step process that will guide you in making the right decision to experience measured results...
How to better understand the role that your self esteem will play in the success of any change in your life and career...
How to implement these steps of mastering change in both your life and career...
Motivation:
"Find Your Niche or Stay in a Ditch"
Brief Summary
It can be a conscious or unconscious decision to fall into, or even worse, create a ditch in your life or career. It is sad, but true, that a majority of individuals are trapped in a DITCH. Ditch...? No way, you think, but that ditch, in many cases, is better known as a "rut" which has been painfully followed out slowly over the years by stagnation, confusion, insecurity, depression, and worse—denial. Peering at the world from their mental burrows, these individuals may see no light at the end of the tunnel. Remember, just as a meteorologist can identify the warning signs of a storm, we too can become informed and aware, therefore, recognizing the warning signs of a DITCH.
Once we recognize that we may be headed into a rut (ditch), instead of dwelling in a pit of our own fear, we can discover the positive values and characteristics of our true NICHE. Yes, we can develop a maintenance program to ensure that we stay out of a future ditch in our life or career.
In this presentation, the participants will learn to appreciate self development by learning how to LAUGH at themselves, fall in LOVE with themselves, and become successful BECAUSE of themselves.
YOU WILL LEARN:

How to identify the warning signs of a potential DITCH. This will help you avoid digging your own ditch...
To discover all the things that you are doing right and seek better ways of doing things for continued success...
How to become proactive by taking charge of your life...
How to bolster your confidence by understanding that "applied" knowledge is power, and how to use that power...
What self-promotion is and how to reach out beyond your own limitations by getting involved with others...
How to define and practice the true meaning of "stewardship." What goes around, comes around...
How to handle failures and adversities, and how to turn them into opportunities from which to learn and grow...
How to develop the impetus for success for your NICHE: Effort, Effectiveness, Efficiency, and Excellence...
Preparing For The Future:
"Packing for Success... Standing Firm... and Moving On..."
Individuals Must Have Hope That There Is A Future, And Become Responsible, Accountable Owners Of That Future
Brief Summary
As individuals, we choose to build our lives on negatives or positives. We no longer have the luxury of waiting until something happens. Yes, we all have a "back pack," and throughout our lives we fill it with values that will shape our future. We must make choices and understand that whatever choice we do make, we draw from our "back pack," the values that will carry us to a level of success. Remembering that whatever choices we do make, there will be consequences.
As parents, educators, and employers, we are continuously fighting a dropout epidemic in our homes, schools, and workplaces. The good news is that we can cut the percentage of those who are thinking of dropping out and help make a difference in their lives. In this positive and high energy program the participants will learn steps to fill their back pack with positives, and not negatives. It will encourage individuals to commit, and will create the desire to master change; therefore, becoming self-motivated and self-managed.
YOU WILL LEARN:

How to believe in yourself, value who you are, raise your Self Esteem...
How your ATTITUDE plays a significant role in packing for the future to ensure your success...
The roles of EDUCATION, SKILLS, and COURAGE as assets to your accountability to family, work, and country...
How to develop a plan of ACTION by setting goals in your life which will guarantee success...
How to unpack the Bad Seeds, and pack the GOOD SEEDS so that you will have positive memories upon which to draw...
To discover the things that you are doing right and seek better ways to pack today to ensure a successful future...
To "NEVER GIVE UP" and how to make the right choices for positive consequences
To master the "TEN" most powerful two-letter words that will impact the rest of your life...
Straight Talk About Customer Loyalty:
Customers Want To Come Back <> Will You Let Them? <> What′s In It For... "Them?"
Discovering What We Are Doing Right And Seeking Ways Of Doing Things Better... The Education We Need To Ensure Success
Brief Summary
Consider the following: Any investment we make in teaching members of the company how to treat customers will out perform all other investments we make for the organization. Companies need to realize that it takes happy and skilled personnel to create and support a quality customer service environment.
Thoughts and questions we must consider in evaluating the service we provide our customers:
The present attitude of all members of the team will determine future of the company.
Is our environment boring or are we having fun serving our customers?
When we say that we are there for the customer, are we?
Never assume that everyone understands what is expected of him or her.
We must answer our team′s desires to perform by providing the tools they need to do the right thing every time. Much can be accomplished by helping each member of the team to become more self-managed, skilled, and accountable. As a result we will ensure commitment, loyalty, and a sense of empowerment throughout the organization.
This program will focus on effective ways to foster positive company cultures that will demand nothing but the best from everyone. Participants will learn how to build customer relationships that will allow the customer to return with a "Smile."
YOU WILL LEARN:

What it means to have fun and how ′Attitude′ plays a significant role in building strong customer relationships...
It is all about customer loyalty, your competition, and the bottom line… The real competitive edge...
How every member of the team contributes to losing or securing customer loyalty...
How to coach, partner, and connect with all customers to ensure repeat business...
How to make it easy for a customer to want to do business with your team and company...
How to deal with various situations that does arise in working with all customers...
How to listen to the customer and allow them to teach us how they want to be served...
How to motivate our teams for top performance and commitment to the process...
That we have both the internal and external customer. Finding ways in keeping both involved and committed to each other...
How to develop a customer service system where the customer is not just willing to come back, but wants to come back at any cost...
The Basics For The Pros:
"Mastering The Disciplines of Persuasion, Sales, and Negotiation"
It Is One Thing To Learn Techniques From An Individual, But It Is Another Thing To Be Taught By An Individual Who Has Done It Himself And Has A Proven Track Record
Brief Summary
You may be familiar with the phrase, "Knowledge is Power." There is much value in this statement, but we will take the meaning to the next level. You will learn that "Applied Knowledge is Power." Please remember that selling is not an art: it is a discipline. Mastering the basics of Persuasion and Negotiation can be accomplished by mastering certain disciplines and techniques.
MYTH: Powerful Negotiations and Persuaders are born... REALITY: Top Powerful Negotiators and Persuaders are DISCIPLINED...
In these programs, participants will learn to focus on the disciplines required to meet the current needs of their client base. You will be given proven "How To" techniques that will become basic "Tools" for your professional trade. The techniques that you will be taught will enrich your Persuasion and Negotiation possibilities. There is so much to learn, but in these workshops we will have fun in the process. One of our goals is to help individuals build their confidence and enhance their presentation skills. Hundreds of individuals have benefited from these high energy workshops. It is the DISCIPLINE that allows us to master the basics and experience success.
YOU WILL LEARN:

That "ATTITUDE" is everything for the success in Mastering the basics..
How to master and invest your time for greater value and measured return...
Questions: The most powerful tool of an expert master persuader and negotiator...
Going beyond "Feature - Benefit Selling" to better understand the emotions involved in selling...
How to make the other side play fair by creating a positive WIN/WIN situation...
To not fight with the person by seeking solutions...
How to "Hone" your skills and strategies to help secure positive results for all parties involved...
How to prepare, present, and agree on the ground rules before you engage in the process...
How to handle the stalls, questions, or objections they will try to use to derail you, for you will be prepared...
Our Gift in Diversity
Maximizing & Embracing Our Commonalities Beyond Culture Shock <> Turning Barriers Into Bridges
Brief Summary
"If I had known then what I know now," maybe I would have responded better. We do not want you to have any regrets or guilt. Remaining Teachable will play a major role towards our success. Inclusion (Diversity) must be brought to the attention of every individual within the company to ensure survival, growth, and success. Yes, our demographics are changing at a very rapid pace; are we planning to be ready for our customers now and in the future? Our customers as well as our employees are seeking companies and individuals to better understand them.
Inclusion (Diversity) should be introduced to an organization as a three-phase process:
1.) The AWARENESS phase…
2.) The PROCESS phase…
3.) The IMPLEMENTATION phase…
These phases can be introduced to the organization in a positive and non-threatening format. This will encourage and help all participants to take ownership of the process. It is the goal for all participants to discover what they are doing right and seek better ways of doing them, and working with others. Developing a maintenance type program that will allow the members of the TEAM to maximize all our values, experiences, and commonalities.
In this program the participants will experience a high-energy workshop. Including activities to ensure retention and a desire to make a difference in their lives as well as in the lives of others, company, community, and family.
You Will Learn
The impact of Inclusion through Diversity in making the process enjoyable, non-threatening, and educational...
How Inclusion & Diversity can and will affect both the external and internal customer...
How to develop an understanding that we cannot separate Diversity and Self-Esteem throughout the company...
How to avoid labeling others by uncovering each person′s definition of stereotype...
How to maximize and embrace our commonalities, only to discover that we are not that much different from each other...
How to develop straight talk about Inclusion...
How to develop solutions that will bring a positive impact to the bottom-line...
How to continue to be Proud of your Heritage, and giving everyone permission to take ownership of their own unique identity...
To take responsibility for one′s actions and learn the importance of rejecting rejection...
SCEC Jimmy Cabrera Speaking to Youth
Jimmy explains that we are the ones who decide whether or not we succeed in life. "If it is to be, it is up to me," he chants with East Chicago public school seventh graders.
He notes that we all go through life with a backpack. "It's not the size of your backpack; it's what's inside your backpack [that counts]. Everything you put in your backpack, you put in your backpack for the rest of your life. The first thing you need in your backpack is self-belief...One person who believes will outdo ninety-nine with good intentions."
Jimmy ties his philosophy to his childhood; he recounts growing up in a small house with seven people, how his father worked three jobs, and how his mother and grandmother woke up at 4 am to make tamales which they sold for two dollars a dozen. "Who you are is where you draw your strength from. Stay connected to your roots, your heritage...My parents gave me a phrase. They said: 'Never be ashamed of who you are, your family, where you live, or anything.'"
Motivational Speech to USHLI (United States Hispanic Leadership Institute)