Top25 Speaker Voting

Jim Morris needs 10 vote(s) to make it into the Top 25 speakers on Speaking.com!
Speaker Booking Tip
"Tip: ask your speaker to do a book signing or attend a VIP meal with your guests. "
For Event Planners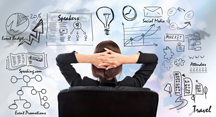 • Keynote Speaker Booking Toolkit.
• Booking a Celebrity Speaker.
• How to Find and Book the Right Speaker.
• Google+ Event Planning Forum.
• Tips for International Clients Booking U.S. Based Speakers.
Similar Speakers
Walter Bond

With knowledge that was forged in the cauldron of the NBA, Walter Bond is known as "Mr. Accountability," due to his credo that every person…

Rocky Bleier

The extraordinary life story of Rocky Bleier is an inspirational one of a man who overcame terrible adversity to achieve his dreams. From the football…

Derek Daly

Derek Daly has had an extraordinary career in motor racing, both behind the wheel and behind the microphone. From the age of twelve he determined…

I'm extremely impressed with your speakers bureau's follow-through, responsiveness and willingness to understand our needs so that he could match the best speakers with what we are looking for. I will definitely work with you again in the future. Thank you for all that you did to help us create an exceptional learning experience for our attendees.
American Society of Association Executives
About SPEAKING.com
Established in 1994, we are exclusive agents for some of the world's leading experts, celebrities and professional speakers.
We offer event planners a fully staffed speaker logistics planning team, plus a personal SPEAKING.com Account Executive – a knowledgeable and trustworthy partner. We guarantee your satisfaction with your speaker and a smooth booking process.
Contact us today to book your favorite speaker.

"Wow, simply awesome. Not a typical motivation speaker, real-world / real-guy success story and his story can be related to any business. perfect for person to talk to the small business owner."
TIA
"On behalf of the entire team at BCA, we would like to thank you for your presentation at our breakfast last week. You far surpassed our expectations! We knew you would be a hit, but did not anticipate you being one of the best speakers we′ve ever had."
Business Clubs of America
"Jim, let me say first, thank you so much for "pinch hitting" for our speaker who had to cancel. I hit a homerun with my CEO. He was so thrilled to have the signed baseball that you brought. I am so appreciative of your kind gesture. And as you can see by the comments from our attendees, you were just what the doctor ordered. One attendee stated 'What a blessing you had him in the dugout!'"
Texas Credit Union League
"The 2006 Million Dollar Round Table (MDRT) Annual Meeting is over yet because of you its greatness will not be forgotten... We greatly appreciate the time and effort you extended for your participation as a speaker. Thank you for your outstanding performance and for helping make this Annual Meeting such a success."
Million Dollar Round Table
"Thanks so much for coming to Cooperstown. It was a special weekend."
Baseball Hall of Fame
"Oh my gosh!!! He was wonderful! Everyone was extremely pleased, saying he was the best speaker we have ever had at our Winter Operations Meeting."
Color Tyme
"Truly you could have heard a pin drop in the room while you were speaking. I think everyone would have stayed all night listening to you. I have heard nothing but glowing remarks for the past two weeks - best speaker ever!"
–Brentwood Christian School
"Jim was phenomenal. He really connected with the attendees and made their day. So many of them walked up to him to share their personal stories and offer him encouragement. It was an awesome experience!"
Cendant Mortgage
"I am a parent of a player in the Chico American Legion baseball program and we were so fortunate to meet Jim and hear him speak to our program. I haven't stopped thinking about Jim's story and I have shared it with many here at the office today! Jim and I are about the same age and his thoughts really hit home with me but what really struck me was how Jim revealed his humility and grace to me with but a single moment of eye booking and a handshake as I thanked him after his keynote address. I will never forget that look and the feeling it left with me. It's likely you have heard this before but I felt I needed to write to you. Please extend my thanks to Jim Morris. Truly a great man!"
Lares Research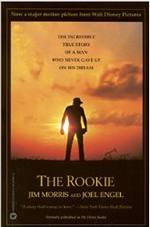 The Rookie: The Incredible True Story of a Man Who Never Gave Up on His Dream
He Played A Boy's Game. He Lived A Man's Life. As a lonely child, Jim Morris took one thing with him wherever his family moved—his ability to hit and throw a baseball.
For Jim, the passion of becoming a major-league ballplayer was his anchor and inspiration... until injuries and life got in the way. A decade after Jim walked away from the minors and began a life of fatherhood and mortgage payments, he made a promise to the hardscrabble high-school team he coached: If they could win their local championship, he would try out again for the big leagues. They did—and he did. Now, in this wondrous, heart-tugging book, Jim Morris tells the story of his remarkable life and his amazing journey to the Big Show at the age of thirty-five... and how he finally fulfilled his childhood dream.
Jim is particularly good at weaving the needs of his customers into his presentation and works hard to please his customers. He receives standing ovations wherever he goes. Despite his enormous success as a speaker, he has remained genuine and developed a reputation among audiences as being a regular, approachable guy who hangs out with customers. If you are looking for someone who will connect with your group, Jim Morris is your guy.
Never Give Up on a Dream
More than a Cinderella story, Jim Morris' journey is testimony to the power of dreams and their ability to inspire and transform human life. A fast-track minor league player, Morris' dreams were derailed by serious arm injuries. Eleven years later, he was a high school baseball coach, who unexpectedly learned a life-changing lesson from his team. Now a role model to millions, Morris' memoir, The Rookie, was made into major motion picture in which Dennis Quaid portrayed him.
A schoolteacher by trade, Morris is a loveable storyteller whose miracle story captivates and inspires audiences to never give up on a dream.
Other topics include:
Finding a Mentor and Becoming a Leader
Taking Advantage of Second Chances
Remembering Who You Are
Keeping your Promises
Learning How to Laugh at Yourself
Jim 'The Rookie' Morris: Motivational Presentation
"I need to go home… and find out what dreams really are," Jim Morris tells his audience as he outlines his extraordinary story of early life failure and later life unbelievable success. With his characteristic humor he explains the first step on the journey towards happiness and fulfillment: "Start with the dog."
Jim 'The Rookie' Morris: Change Your Attitude, Change Your Life (CYACYL)
Jim 'The Rookie' Morris: You Need a Mentor In Your Life
Keynote Speech
Speech Demo Video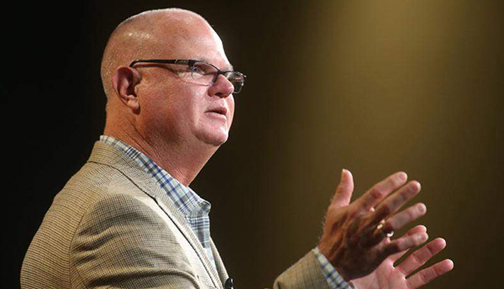 Jim "The Rookie" Morris's inspirational and transformational message about following your dreams and having a game plan for success connects with audiences, young and old, male and female. His life story is the inspiration behind the Walt Disney blockbuster film, The Rookie, starring Dennis Quaid. It is also the model for the greatest sports film ... more