Success Built to Last

Jerry Porras co-authored international business bestseller Built to Last: Successful Habits of Visionary Companies, with Jim Collins. The book is based on the results of an exhaustive six-year research project aimed at discovering the approaches and behaviors of the most visionary companies of the past two centuries. Translated into 25 languages, it has sold more than one million copies worldwide.

Jerry is Stanford Graduate School of Business Lane Professor of Organizational Behavior and Change, Emeritus. Porras has taught courses in leadership, interpersonal dynamics, and organizational development and change in the MBA and executive programs. He directed the School′s Executive Program on Leading and Managing Change for 16 years. During the period 1988 to 2001 he served as the University′s Faculty Athletic Representative to the Pacific-10 Conference and the National Collegiate Athletic Association and on two occasions was President of the Pacific-10 Conference Council. From 1991 to 1994 he was an Associate Dean for Academic Affairs in the GSB.

Winner of numerous awards, Porras′ honors include the Brillante Award presented by the National Society of Hispanic MBAs; the Silver Apple Award presented by the Stanford Business School Alumni Association; the Kantor Medal awarded by the Pacific Graduate School of Psychology; 2002 Community Educator of the Year from the Hispanic Net, and the Robert T. Davis Award from the Stanford Business School.

A student of organizational change, Porras has helped numerous clients in the U.S., Mexico, and Argentina improve their organizational performance. As a lecturer on visionary companies he has delivered presentations to over 200 senior management audiences worldwide.

Porras has served on the editorial boards of many academic publications, including the Academy of Management Journal, Academy of Management Review, Journal of Applied Behavioral Science, Business Review and the Journal of Organizational Change Management.

In addition to over 40 articles or reviews for leading publications, Porras has published two books on organizational success. In 1987, he wrote Stream Analysis: A Powerful New Way to Diagnose and Manage Organizational Change, which has since been converted into an exciting software tool used for diagnosing, planning and managing change within an organization. The second book is Built to Last.

Jerry believes that enabling individuals to build successful, healthy organizations is a powerful catalyst for the creation of successful, healthy societies.
Speeches / Speaking Engagements
Most Requested Programs:

Beyond The Charismatic Visionary Leader
What A Truly Useful Organizational Vision Looks Like And How To Use It
Individual Behavior: Why Should It Be The Primary Target Of Organizational Change And What Is The Best Way To Change It?
Vision Driven Organizational Change
Build To Last
* Please note that while this speaker's specific speaking fee falls within the range posted above (for Continental U.S. based events), fees are subject to change. For current fee information or international event fees (which are generally 50-75% more than U.S based event fees), please contact us.
Top25 Speaker Voting

Jerry Porras needs 8 vote(s) to make it into the Top 25 speakers on Speaking.com!
Speaker Booking Tip
"Tip: speakers bureaus can provide: speaker fee negotiation, insurance, smooth logistics and value add-ons such as extra sessions. "
For Event Planners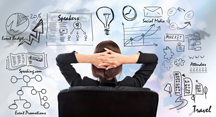 • Keynote Speaker Booking Toolkit.
• Booking a Celebrity Speaker.
• How to Find and Book the Right Speaker.
• Google+ Event Planning Forum.
• Tips for International Clients Booking U.S. Based Speakers.
Similar Speakers
Jill Bolte Taylor

Dr. Jill Bolte Taylor is a healthcare professional with an extraordinary and inspiring story of overcoming personal difficulties. An expert neuroanatomist, Dr. Taylor suffered a…

Edward de Bono

Holding an unrivalled position at the forefront of thinking methodology, Edward de Bono has arguably had a greater influence on the ways in which we…

Barbara Corcoran

The story of Barbara's life, extraordinary success and TV stardom is told in her latest book, Shark Tales. A self-made woman who sees no need…

Our agent was great to work with. Very easy to reach when needed and promptly returned messages. Thank you for making our event such a big success, we are looking forward to working with you again soon!
American Lung Association
About SPEAKING.com
Established in 1994, we are exclusive agents for some of the world's leading experts, celebrities and professional speakers.
We offer event planners a fully staffed speaker logistics planning team, plus a personal SPEAKING.com Account Executive – a knowledgeable and trustworthy partner. We guarantee your satisfaction with your speaker and a smooth booking process.
Contact us today to book your favorite speaker.

Imagine discovering what successful people have in common, distilling it into a set of simple practices, and using them to transform your life and work. Authored by three legends in leadership and self-help—including Built to Last co-author Jerry Porras—it challenges conventional wisdom at every step. Success Built to Last draws on face-to-face, unscripted conversations with hundreds of remarkable human beings from around the world.

Meet billionaires, CEOs, presidents of nations, Nobel laureates and celebrities—the rich, the famous and the unknown. Meet unsung heroes who′ve achieved lasting impact without obvious power or charisma. Famous or not, most started out ordinary. Discover how successful people "harvest" their strengths and their weaknesses, their victories and their surprising failures. Discover how you can find meaning in your life and work just as they did and summon the courage to follow your passions. Above all, see how they′ve sustained success for decades—and how you can too.
Most Requested Programs:

Beyond The Charismatic Visionary Leader
What A Truly Useful Organizational Vision Looks Like And How To Use It
Individual Behavior: Why Should It Be The Primary Target Of Organizational Change And What Is The Best Way To Change It?
Vision Driven Organizational Change
Build To Last
Demo Video 1
Demo Video 2
Demo Video 3
Demo Video 4