* Please note that while this speaker's specific speaking fee falls within the range posted above (for Continental U.S. based events), fees are subject to change. For current fee information or international event fees (which are generally 50-75% more than U.S based event fees), please contact us.
Top25 Speaker Voting

Jeff Tobe needs 7 vote(s) to make it into the Top 25 speakers on Speaking.com!
Speaker Booking Tip
"Tip: speakers bureaus can provide: speaker fee negotiation, insurance, smooth logistics and value add-ons such as extra sessions. "
For Event Planners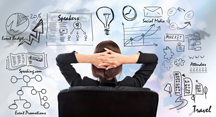 • Keynote Speaker Booking Toolkit.
• Booking a Celebrity Speaker.
• How to Find and Book the Right Speaker.
• Google+ Event Planning Forum.
• Tips for International Clients Booking U.S. Based Speakers.
Similar Speakers
Barbara Bartlein

For more than three decades Barbara Bartlein has been setting out her vision of high-performance workplaces in the healthcare field for professionals. She has the…

Rory Aplanalp

A motivational speaker of extraordinary experience, Rory Aplanalp has made well over 6500 presentations, influencing more than a million people across the planet. When inviting…

Jonathan Edison

Jonathan Edison has taught over 1 million people how to take their future into their own hands. No stranger to hardship, he overcame homelessness and…

Once again our agent did an outstanding job. Not only did he provide me with a number of options for potential speakers but he helped with seeing who was available, when they could speak, and getting everything done in a timely fashion. I look forward to working with him again.
Auburn University
About SPEAKING.com
Established in 1994, we are exclusive agents for some of the world's leading experts, celebrities and professional speakers.
We offer event planners a fully staffed speaker logistics planning team, plus a personal SPEAKING.com Account Executive – a knowledgeable and trustworthy partner. We guarantee your satisfaction with your speaker and a smooth booking process.
Contact us today to book your favorite speaker.

"Your presentation Coloring Outside the Lines was the perfect message as we move forward into our next year′s strategy. Your ability to entertain and delight while giving a strong, common sense approach to thinking outside the box made your presentation a highlight of the sales meeting sessions. Everyone is inclined to think they are not creative. You showed us, in just 75 minutes, how all you need to do is increase the value of the proposition to outweigh the cost. I had several people come up to me after the presentation saying how much they enjoyed it. My Vice President stayed for the session and told me afterwards that "it was great." I still occasionally put my watch on my right arm to get me to change my perspective! Thank you again for opening the eyes and minds of some stagnant thinkers."
Ann Maliff, IBM International

"I must thank you again, for an ABSOLUTELY engaging, informative, energizing and thoroughly delightful presentation! I′ve seen many workshops through the years, in my previous marketing career with Hewlett Packard, but nothing in your league!"
Carrie East, Promotional Products Association of Oregon and Washington

"When we first chose the theme "Outside the Lines" for our state conference, we had no idea what we were getting into. Nor did we realize that when one wants to create outside the lines, it can mean extra work, albeit "fun" extra work! The results of our labor were outstanding! Your assistance in helping us plan and develop ideas was as inspiring and motivating for the conference planning committee as your general session "Coloring Outside the Lines" was for the attendees. Your presentation received high praises not only from those who attended the session, but also from the exhibitors who were given their own very motivational program. You were a guide for all of us to step "outside" our comfort zone."
Heidi Schultz, Program Chair Iowa State Conference Society of Human Resource Managers, Management Resource Group, LTD

"Boy, am I sorry I missed your program! I heard nothing but good things about it. Some said it was the best part of the staff meeting. You made a big impression and people carried a lot of messages out with them. The next day I kept hearing comments about "meeting under the table," "challenges, not problems," and "if it′s not broke, break it."
Joyce Abercrombie, MEd, CFCS; Director of Education, American Dairy Association & Dairy Council Mid East

"Both of your sessions, Brain Sparking--It′s Catching On! and Coloring Outside the Lines: Creative Sales and Marekting for the 21st Century were among the top rated sessions and--off the record--attendees reported that they were the most fun!"
Judith S. Smith, Director of Education, Meeting Professionals International

"Thanks so much for making me look good! I always find it tough to extend a personal recommendation on something as subjective as ′motivational speaker,′ but once again you came through with your colors flying! I heard nothing but kudos and praises for your program from very hard-to-please crowds that, by their own admissions, have "been there, done that." My only concern is that, with all our company leaders exploring this new found creativity--and having fun with it--they may not need me any more (or, then again, maybe I′ll get very busy)!"
Margaret Saldivar, Communications Specialist, Mettler-Toledo, Inc. Scales & Systems

"The audience reception was absolutely phenomenal. Jeff certainly and most definitely achieved our objective...the world absolutely was a favorite of the crowd and they chanted it for the rest of the meeting. The audience got the message on change through creativity and many spoke about how this sentiment was applicable in both personal and professional life. Senior management used Jeff′s quotes in their presentations as well. Jeff is a very energetic speaker, he speaks with passion and conviction. He is also very humorous which helps keep the audience engaged. I really appreciated his presentation and applaud his style. Thanks Jeff for setting the stage and right attitude for the rest of the meeting."
Radhika Zaveri, Marketing Manager, Stouffer′s Single Serve and French Bread Pizza, Nestle USA

"Jeff, thanks again for spending countless hours on the phone organizing our breakouts and contributing to the brainstorming process. Thanks also for engaging our people and providing something for everyone to take back to their work stations."
Ray Flautt, Organizational Capability, Chase Manhattan Bank

"Thank you for your significant contribution to the just concluded ASAP training. This initiative has been considered a resounding success in no small measure due to your outstanding facilitation and training expertise. From Chicago to San Francisco to Stamford, the feedback was similarly enthusiastic. Your motivational, upbeat and humorous style added to what could have been a very dry topic. We all thank you for that."
Steven C. Gross, Pepsi-Cola Company
Coloring Outside The Lines: Designing and Implementing the IDEAL Customer Experience
In his usual, high energy, humorous style, Jeff shows attendees that customer service is no longer good enough! It doesn't matter if you are a professional (educator, attorney, physician etc), a management professional or an entrepreneur...we now have to consider the 'CUSTOMER EXPERIENCE" from the minute they make contact with us until the minute they are done!
Let′s Get Engaged!
Jeff's newest keynote teaches audiences how to be more engaged at work! Through the "Four Pillars of Engagement": Curiosity, Trust, Accountability and Communication, anyone can become more engaged. It is not about WANTING to be engaged at work, it's about "Acting as if…!"
Coloring Outside the Lines™: Innovation and Creative Problem Solving
Creatively changing the way you do business and look at what you do, will open many doors. In cOLOring OuTSidE ThE LiNEs™, Jeff Tobe will unleash your innovative thinking skills and challenge you to step outside of your comfort zone to position what your organization offers more creatively than ever before.
Outside-the-lines Marketing
In this high-energy, fast-paced, marketing Jeff shares how to create a marketing "blueprint" that applies to any sized organization. He takes participants through a 5-step process of re-evaluating their marketing and advertising techniques. Finally, Tobe shares many of his 101 secrets to gain marketing prowess and increase your bottom line.
Creative Teambuilding
Effective teams increase workplace morale and productivity. Teams that are innovative make fewer mistakes, save money and are more efficient. Jeff Tobe explores the creation of interdependence in teams and how the most powerful teams foster self-motivation among their members.
Listening Between the Lines: Effective Communication Skills
"Listening is power in the communication process" according to Jeff Tobe. All world class professionals have perfected their listening skills. Have your people? If not, then Jeff shares nine techniques to more effective listening and communication which will set you apart from your competition.
DiSC™: Who Are You Dealing With Anyway?
Research shows that the most effective professionals are those who know themselves, recognize the demands of a situation and are able to adapt their behavioral strategies to meet those demands. In this session, Jeff Tobe helps participants recognize their own behavioral styles. He shows attendees how they can effectively adapt their behavior to get the results they seek. This is a great program for conflict resolution, selling skills or teambuilding.
C.O.L.O.R. Selling: Probing for the "YES" with a 5-Step Approach
Do you ask your clients or prospects the right kinds of questions? What effect do probing questions have on your selling success? C.O.L.O.R. Selling™ is a five-step questioning process developed by Jeff Tobe. After extensive research, Jeff discovered a common link to successful sales calls-the ability to ask properly sequenced questions. THIS WORKSHOP IS NOT FOR BEGINNERS! C.O.L.O.R. Selling will take your sales force to their next plateau.

Jeff Tobe Speech Clips
In these speech video clips, Jeff discusses the role of creativity in the rapidly changing field education. He explains that the "bottom line" of education is "to help students, to help them grow, to help them to understand." He says, "People… want to be associated with people who seem to enjoy what they do for a living."
Jeff says, "Things are changing so rapidly" in the education industry, and stresses the importance of what he calls, "coloring outside the lines." He states that education currently changes every 11 months, compared to every three years in the late 80s. He compares some educators to drivers who only look in their rearview mirrors to see "how it's always been done before."
Jeff Tobe: Speaking Demo Video
Speech Clips