The most popular stand-up comedian in the U.S., Jeff Dunham has breathed new life into the old-fashioned art of ventriloquism. The politically incorrect performer has turned his original puppets into a multi-million dollar industry of live shows, television specials, and merchandise. His specialized brand of comedy has transcended language barriers, winning him fans worldwide, a tremendously challenging feat that few comedians manage to accomplish.
Since college, Jeff has been accompanied by several of his well-known characters: the childlike Peanut; the grumpy old Walter; and the unusual looking José, the Jalapeño on a Stick. Together they spent a decade rounding the comedy club circuits and appearing on late night television shows.
Then in 2006 after years of resistance, Comedy Central agreed to air Jeff's self-produced one hour special Arguing With Myself, turning him into a household name overnight as 2 million people tuned in to watch. Comedy Central quickly booked him again. In 2009 his limited series The Jeff Dunham Show became Comedy Central's highest-rated debut ever with 5.3 million viewers, going up against prime-time giants like Grey's Anatomy and The Office.
Highly in demand, Jeff plays 200 shows per year. He and his characters' outlandish commentaries on life have carved such a niche in popular culture that many of their catchphrases such as Jalapeño's "On a Steek!" and Achmed the dead terrorist's "Silence! I Keel You!" are quoted by people across the world.
Full Profile
His television specials and series have been the highest rated programming in Comedy Central history, his DVD sales have reached seven million units, his videos have received a half a billion views on You Tube, and his live concerts have become mega-events played in front of sold-out arenas worldwide.
No wonder Time magazine wrote that he is "the most popular comedian in the United States" and Forbes named him to its Celebrity 100 list of most powerful entertainers three years running.
Today, Jeff Dunham is a phenomenally successful global entertainment brand.
Dunham has, of course, plenty of help on-stage: his entourage of signature characters who are there to challenge and chastise his every sentence. There's Walter, the grumpy retiree; the beer-swilling, NASCAR-loving and resolutely red neck Bubba J; the furry and manic Peanut; José Jalapeño, the spicy pepper from South of the border; the bumbling skeletal Achmed the Dead Terrorist; the almost as dead long-lost son of Achmed, AJ; and Peanut's own ventriloquist dummy: Little Jeff. They may have all been conceived and hand crafted by Dunham, but his characters, who are anything but dummies, have now taken on a life of their own, each with their own legion of fans.
Dunham's fascination with ventriloquism began at age eight. It was his parents who gave their son a toy Mortimer Snerd dummy and an accompanying instructional record album.
By the time he was ten, Jeff was performing anywhere he could find an audience. After graduating from Baylor University, he moved to Los Angeles and soon became a sensation on the national comedy club circuit. Multiple performances on just about every stand-up comedy show known to man followed, as well as frequent guest appearances on The Tonight Show and Late Night with David Letterman.
In 2006, Jeff's self-produced Arguing With Myself, his first one-hour prime time special, premiered on Comedy Central. The audience reaction was explosive. Almost immediately, fans were posting clips across the Web, views rocketed into the tens of millions, and Jeff Dunham became a comedy phenomenon, reviving a lost art with new levels of comedy and a contemporary voice.
In 2007, Dunham's self-produced Spark of Insanity, his second Comedy Central special, again premiered to record ratings and million plus DVD sales. Amazon's consumers rated Spark the best DVD of the year. In 2008, his third television event, A Very Special Christmas Special, premiered with 6.6 million viewers to become the cable channel's most-watched program ever.
Jeff's 2011 stand-up special, Controlled Chaos, made an unprecedented multi-territory broadcast and DVD release in a dozen countries upon its U.S. bow on Comedy Central on September 25, 2011. 5.5 million people tuned in to watch the special on Comedy Central, making it the third most watched program in the channel's history, and over 100,000 DVDs were sold within the first week.
In 2012, Jeff debuted his latest stand-up special Minding the Monsters on Comedy Central. The premiere was watched by 5 million viewers, making it the most-watched broadcast of the year for the network. The extended DVD, featuring over an hour of extra material and bonus features, became available two days later and achieved platinum status within its first week on sale.
Today, Dunham's global appeal is undeniable. He was named top-grossing live comedy act in the world in 2009 and 2010 by Pollstar, the concert industry trade magazine. He has sold-out stadium-sized shows across three continents, from the United Kingdom to Sydney, Toronto to Copenhagen. He sold-out an 8,000 seat hockey arena in Helsinki, Finland on Easter Sunday, and Dunham doesn't speak a word of Finnish. Or Swedish. Or Norwegian. Or Afrikaan, which are the official languages of some of the countries he has visited. There is universal appeal to Dunham's relationship with his characters that transcends any small gaps in language translation.
All of Dunham's specials have been released on broadcast, DVD, and mobile platforms in Canada, UK, Benelux, Scandinavia, Italy, France, Spain, Australia, New Zealand, and South Africa. The DVD of A Very Special Christmas Special topped the Danish entertainment chart and Spark of Insanity hit the Top 5 of DVD charts in Holland (#2) and South Africa (#5). Spark of Insanity is the most viewed show ever on Comedy Central Holland and, in the United Kingdom, Controlled Chaos was the best-selling DVD in 2011 by a non-British comedian. In South Africa, where Dunham's first tour in 2010 packed some of the nation's largest venues, overall sales of the three titles have exceeded 100,000 units, surpassing any other international comedian.
His limited-series commitment, The Jeff Dunham Show, premiered as the highest rated series in Comedy Central history with 5.3 million viewers in its initial airing. The DVD was released in May of 2010 and sold more than 100,000 units within the first four weeks.
In late 2010, Dunham released his highly anticipated autobiography, All By My Selves: Walter, Peanut, Achmed and Me, which immediately landed on The New York Times best-seller list. Dunham's personal story is often interrupted by his characters who are quick to dispute Dunham's recollection of their history together.
Dunham has also made many cameo appearances across television and film, from the Emmy-winning comedy series 30 Rock, to the Jay Roach-directed comedy Dinner For Schmucks, starring Steve Carrell and Paul Rudd.
At the end of 2011, The Bio Channel's premiere of Jeff Dunham: Birth of a Dummy became the network's number one broadcast of all time.
Just as Dunham has maintained full control over the world of characters that he has created, he has built an independent company that produces and finances all Dunham projects across all distribution platforms, including live, television, film, merchandise, and home video. He maintains a highly interactive relationship with his fans, including over 8 million fans on Facebook. His content partnerships include YouTube (where his Achmed clip is in the top five videos of all time designated as a favorite), Amazon.com, and iTunes.
2014 kicked off with Jeff lending his voice to the feature animated film Nut Job, which also stars Liam Neeson and Brendan Fraser, and Jeff and crew continuing to pack arena-sized venues around the globe on his Disorderly Conduct live show, making stops in the UK, South Africa, Australia, Tel Aviv, and Southeast Asia. Dunham fans got the chance to see Achmed the Dead Terrorist like he's never been seen before when his animated film Achmed Saves America premiered in Spring of 2014. Starting November 28, 2014 Jeff will begin his first ever residency in Las Vegas at Planet Hollywood Resort & Casino with his new show Jeff Dunham: Not Playing with a Full Deck.
As an entertainer, Jeff Dunham has truly impacted popular culture, and his character catchphrases, such as Achmed's "Silence! I Keel You!" and José Jalapeño's "On A Steek!'", are now part of our vernacular, much to the delight of multi-generational audiences worldwide.
Jeff Dunham Speaker Videos
Show Clip
Jeff Dunham and his elderly character, Walter discuss Walter's recent trip to Florida. "Everybody there looks like me," Walter complains. "It's like one giant nursing home."
Unfortunately the humidity there didn't agree with him either. "I took a shower on Monday," he recounts. "Friday, still not dry."
Panel Discussion
Jeff Dunham takes the stage without his puppets to interview Batmobile creators and caretakers George Barris and Cassandra Salapatas-Metz on how a movie prop converted into a customized car craze. A Batmobile-styled car owner himself, Jeff moves the conversation along with skill and style.
Speeches / Speaking Engagements

Accompanied by an array of unforgettable characters, Jeff Dunham and his puppets take a humorous look at the bizarre world we live in. Packed with satire and social commentary that most adults wouldn't be able to say without getting reprimanded, Jeff's programs have gained him and his "little guys" millions of fans worldwide. As the famed ventriloquist himself once said, "I believe that comedy is the last true form of free speech."

* Please note that while this speaker's specific speaking fee falls within the range posted above (for Continental U.S. based events), fees are subject to change. For current fee information or international event fees (which are generally 50-75% more than U.S based event fees), please contact us.
Top25 Speaker Voting

Jeff Dunham needs 6 vote(s) to make it into the Top 25 speakers on Speaking.com!
Speaker Booking Tip
"Tip: speakers bureaus provide added value that you cannot get by booking speakers directly. "
For Event Planners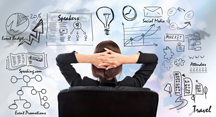 • Keynote Speaker Booking Toolkit.
• Booking a Celebrity Speaker.
• How to Find and Book the Right Speaker.
• Google+ Event Planning Forum.
• Tips for International Clients Booking U.S. Based Speakers.
Similar Speakers
Kathleen Madigan

Kathleen Madigan is described as the funniest woman doing stand-up right now, but no gender qualifier is necessary. Along with Lewis Black, Brian Regan and…

Joy Behar

One of the two founding co-hosts of The View, alongside Barbara Walters, and winner of a Daytime Emmy, Joy Behar is well established as one…

David Feherty

Golf's most in-demand commentator and analyst, David Feherty breathes new life and depth into a sport that's not typically known for lively action. Not only…

Once again our agent did an outstanding job. Not only did he provide me with a number of options for potential speakers but he helped with seeing who was available, when they could speak, and getting everything done in a timely fashion. I look forward to working with him again.
Auburn University
About SPEAKING.com
Established in 1994, we are exclusive agents for some of the world's leading experts, celebrities and professional speakers.
We offer event planners a fully staffed speaker logistics planning team, plus a personal SPEAKING.com Account Executive – a knowledgeable and trustworthy partner. We guarantee your satisfaction with your speaker and a smooth booking process.
Contact us today to book your favorite speaker.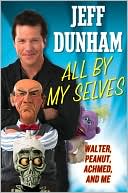 All by My Selves: Walter, Peanut, Achmed, and Me
Whether he's breathing life into Walter, an old curmudgeon; Peanut, an over-caffeinated purple maniac; or Achmed, a screaming, skeletal, dead terrorist, comedian and ventriloquist Jeff Dunham is the straight man to some of the wildest, funniest partners in show business.
All By My Selves is the story of one pretty ordinary guy, one interesting hobby, one very understanding set of parents, and a long and winding road to becoming America's favorite comedian. With wit, honesty, and lots of great show business detail, Dunham shares all the major moments in his journey to worldwide fame and success.
"The most popular standup comic in the U.S."
Time
Show Clip
Jeff Dunham and his elderly character, Walter discuss Walter's recent trip to Florida. "Everybody there looks like me," Walter complains. "It's like one giant nursing home."
Unfortunately the humidity there didn't agree with him either. "I took a shower on Monday," he recounts. "Friday, still not dry."
Panel Discussion
Jeff Dunham takes the stage without his puppets to interview Batmobile creators and caretakers George Barris and Cassandra Salapatas-Metz on how a movie prop converted into a customized car craze. A Batmobile-styled car owner himself, Jeff moves the conversation along with skill and style.