* Please note that while this speaker's specific speaking fee falls within the range posted above (for Continental U.S. based events), fees are subject to change. For current fee information or international event fees (which are generally 50-75% more than U.S based event fees), please contact us.
Top25 Speaker Voting

Jean Kilbourne needs 5 vote(s) to make it into the Top 25 speakers on Speaking.com!
Speaker Booking Tip
"Tip: find a speaker in your local area to save on travel costs. Most speakers will also reduce their keynote fee for local events. "
For Event Planners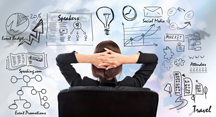 • Keynote Speaker Booking Toolkit.
• Booking a Celebrity Speaker.
• How to Find and Book the Right Speaker.
• Google+ Event Planning Forum.
• Tips for International Clients Booking U.S. Based Speakers.
Similar Speakers
Peter Montoya

Peter Montoya's mastery of marketing and expertise in the financial sector led him to define a niche market. Over 20 years ago, he recognized that…

Aaron Beam

Since 2009, Aaron Beam has impacted the lives of thousands of students and business people with his personal story of how a few poor seemingly…

Ross Bernstein

If you want your company to really knock it out of the park, then bestselling author, sports expert and leadership guru Ross Bernstein is the…

Working with your speakers agency on our training projects during the year proved to be a great business choice. I felt that my account reps were always around when I needed them, willing to help and listen. They showed flexibility when it was required and were reliable and dependable.
KPMG, Europe
About SPEAKING.com
Established in 1994, we are exclusive agents for some of the world's leading experts, celebrities and professional speakers.
We offer event planners a fully staffed speaker logistics planning team, plus a personal SPEAKING.com Account Executive – a knowledgeable and trustworthy partner. We guarantee your satisfaction with your speaker and a smooth booking process.
Contact us today to book your favorite speaker.

Jean was a delight to work with from start to finish. She communicated with our agency regularly and promptly. Her participation, ability to be on schedule, friendliness and engagement were much appreciated. We would recommend her to many organizations in our area.
Sexual Assault Support Centre of Waterloo Region
(Event Booked by Speakers Platform)

Out of the banal and commonplace ads we absorb each day without believing ourselves influenced, Jean Kilbourne creates a politically sophisticated and frightening tapestry. Her presentation is fascinating, fast paced and extremely funny.
– Marge Piercy, Poet and Novelist

Jean Kilbourne was fantastic. We were all apprehensive as to the response she would receive here from a predominately male audience...Not only were we entranced, but a sobering and important comment on the stereotyping of women was taken in by a rapt audience.
– Washington and Lee University, Virginia

Jean Kilbourne has an uncanny ability to combine her extensive knowledge of addictions and the media, her powerful insights and her thoroughly enjoyable sense of humor into presentations which are informative, challenging, and entertaining.
– College of Holy Cross, Massachusetts

Jean Kilbourne guides her audience with a light but sure touch. She lets familiar images reveal their hidden messages. Her slide presentation is a form of mass vaccination with a symbolic antidote of a most powerful kind.
– George Gerbner, Dean Emeritus, The Annenberg School for Communication, University of Pennsylvania



So Sexy So Soon: The New Sexualized Childhood and What Parents Can Do to Protect Their Kids
Risqué Halloween costumes for young girls. T-shirts that boast "Chick Magnet" for toddler boys. Sexy content on almost every television channel, as well as in movies and video games. Popular culture and technology inundate our boys and girls with an onslaught of graphic sexual messages at earlier ages than ever before. Without the emotional sophistication to understand what they are doing and seeing, kids are getting into increasing trouble emotionally and socially. Parents are left shaking their heads, wondering: How did this happen? What can we do?

Diane E. Levin, Ph.D., and Jean Kilbourne, Ed.D., internationally recognized experts in, respectively, early childhood development and the impact of the media on children and teens, offer parents essential, age-appropriate strategies to counter the assault. Filled with savvy suggestions, helpful sample dialogues, and poignant stories from families dealing with these issues, So Sexy So Soon provides parents with the information, skills, and confidence they need to discuss sensitive topics openly and effectively–so their kids can just be kids.
Order Here




Can′t Buy My Love: How Advertising Changes the Way We Think and Feel
"When was the last time you felt this comfortable in a relationship?"
-- An ad for sneakers

"You can love it without getting your heart broken."
-- An ad for a car

"Until I find a real man, I′ll settle for a real smoke."
-- A woman in a cigarette ad

Many advertisements these days make us feel as if we have an intimate, even passionate relationship with a product. But as Jean Kilbourne points out in this fascinating and shocking exposé, the dreamlike promise of advertising always leaves us hungry for more. We can never be satisfied, because the products we love cannot love us back.

Drawing upon her knowledge of psychology, media, and women′s issues, Kilbourne offers nothing less than a new understanding of a ubiquitous phenomenon in our culture. The average American is exposed to over 3,000 advertisements a day and watches three years′ worth of television ads over the course of a lifetime. Kilbourne paints a gripping portrait of how this barrage of advertising drastically affects young people, especially girls, by offering false promises of rebellion, connection, and control. She also offers a surprising analysis of the way advertising creates and then feeds an addictive mentality that often continues throughout adulthood.
Order Here





So Sexy So Soon:
The New Sexualized Childhood
This presentation is based on Jean′s book
So Sexy So Soon
(co-authored with Diane Levin).
While some people are fighting to keep sex education out of our schools or to limit it to abstinence only, children are getting a very powerful and very damaging kind of sex education from the popular culture. Even very young children are routinely exposed to portrayals of sexual behavior devoid of emotions, attachment, or consequences. Media messages about sex and sexuality often exploit women′s bodies and glamorize sexual violence. Girls are encouraged to objectify themselves and to obsess about their sex appeal and appearance at absurdly young ages, while boys get the message that they should seek sex but avoid intimacy. These messages shape their gender identity, sexual attitudes and behavior, values, and their capacity for love, connection, and healthy relationships well into adulthood.
Using many illustrations and examples of these sexual images and messages, this presentation examines the harmful consequences of the sexualization of children and teenagers and suggest some strategies for change. The presentation can be tailored for those interested primarily in adolescents, for students, for parents, for teachers, and for many other groups.
The Naked Truth:
Advertising′s Image of Women
Jean Kilbourne′s pioneering work helped develop and popularize the study of gender representations in advertising. This presentation reviews if and how the image of women has changed over the past 20 years. So many problems today, such as date rape and other forms of violence, eating disorders, and increased rates of drinking and smoking for women, are considered "women′s issues." Unfortunately, sometimes the people who most need to learn more are reluctant to attend lectures on these topics. Jean manages to discuss these issues in a way that includes and reaches men as well as women and that powerfully illustrates how these images affect all of us. Entertaining, fast-paced, sometimes hilarious, the presentation is also profound and deeply serious. It encourages dialogue and discussion and a new way of looking at oneself as well as one another.
There is also a version of The Naked Truth that is targeted to boys and men, as well as one that deals more directly and more fully with violence and sexual assault.
Deadly Persuasion:
Advertising & Addiction
Addiction is arguably the number one public health problem in our country, one that affects all of us. This presentation exposes the manipulative marketing strategies and tactics used by the alcohol and tobacco industries to keep people hooked on their dangerous products. Jean Kilbourne presents a compelling argument that these cynical industries have a clear and deep understanding of the psychology of addiction - an understanding they exploit to create and feed a life-threatening dependency on their products. She also educates the audience about targeting and the primary purpose of the mass media, which is to deliver audiences to advertisers. In addition, she demonstrates how the objectification of women and the obsession with thinness are related to addiction. The presentation contains sections from most of Jean′s other presentations and can be adapted for many different audiences, from health professionals to high school students.
It can be difficult to talk about alcohol and tobacco to young people without sounding moralistic and preachy. This lecture works with students because it is fast-paced and funny - and because it takes an entirely new angle on the problem. Instead of saying that students are "bad" to drink and smoke, Jean shows them how they are being manipulated by very powerful industries - and what a terrible price they are paying. Most students haven′t heard this before, and it always makes them think, often makes them angry, and sometimes moves them to action.
Deadly Persuasion:
Advertising & the Corruption of Relationships
This version of "Deadly Persuasion" examines alcohol and tobacco advertising, but also focuses on ads that encourage us to be mindless consumers and to feel passion for products rather than for people. Jean explores how and why advertisers encourage us to feel in a relationship with our products, especially with addictive products.
Pack of Lies:
The Advertising of Tobacco
Cigarettes kill more people every year than alcohol, cocaine, heroin, car accidents, homicide, suicide and AIDS combined. In the U.S. alone, the tobacco industry needs to get 3000 children to start smoking every day simply to replace those smokers who die or quit. This presentation exposes how pernicious and how deadly cigarette marketing is. It also shows how the media cooperate with this industry that sells a product that will kill one out of every ten people alive today in the world. The presentation also examines how the tobacco industry targets different ethnic and socioeconomic groups and how it exploits our national obsession with thinness for women.
You′ve Come the Wrong Way, Baby:
Women and Smoking
This version of "Pack of Lies" explores how women are targeted by the tobacco industry. It juxtaposes the ads with the facts about smoking. It also discusses the link between smoking and the obsession with thinness and the relationship for women between smoking and stress, depression, and anger.
Marketing Misery:
Selling Addictions to Women
This presentation illustrates how advertisers and the media target women and sell addictive products to them, such as alcohol, cigarettes, diet products and prescription drugs. The presentation also examines how sex role stereotypes undermine female self-esteem and encourage sexual abuse, addiction, and violence against women.
Slim Hopes:
Advertising & the Obsession with Thinness
This presentation explores the origins and terrible consequences of our national obsession with excessive thinness for women. Most women suffer from this obsession, not just those who develop eating disorders. The presentation examines ads for rich foods and junk food, ads for cigarettes, and ads for diet products. It also illustrates how the ideal body image has changed in the past thirty or forty years, and explores the fact that thinness has become a moral issue (the menage a trois that women are made to feel ashamed of these days is with Ben and Jerry). It offers a new way to think about life-threatening eating disorders and provides a well-documented critical perspective on the social impact of advertising.
Falling in Love with Food:
Connection & Disconnection in Food Advertising
This version of "Slim Hopes" additionally explores how women are often encouraged to use food as a way to deal with the pain of disconnection and as a way to connect, to find love and even passion.
Eating Our Hearts Out:
Advertising & Obesity
Obesity is epidemic in the United States. Two-thirds of adult Americans are overweight and childhood obesity is sky-rocketing. This presentation examines the root causes of obesity and exposes the industries that profit from it. The focus is on the advertising of junk food, soft drinks, and diet products, and the way that advertisers encourage us to use food as a way to connect and to escape from the pain of disconnection.
Under the Influence:
The Advertising of Alcohol
From corporate boardrooms to college campuses, there is increasing concern about alcohol-related problems. One out of three Americans says that alcohol has been the cause of trouble in his or her family. Meanwhile the alcohol industry spends over three billion dollars a year on advertising and promotion, often targeting alcoholics and young people.
In this dynamic slide presentation, Jean Kilbourne shows how advertising falsely links alcohol with precisely those attributes and qualities - happiness, wealth, prestige, sophistication, success, maturity, athletic ability, virility, creativity, sexual satisfaction, and others - that the misuse of alcohol diminishes and destroys. She educates her audiences not only about alcohol advertising but also about media censorship on behalf of the alcohol industry and the special issues of alcoholics, young people, women, minorities, and the children of alcoholics. The presentation can be adapted for many different audiences from treatment and prevention specialists to community groups to students.
Drinking is the number one problem on virtually every college campus in the country, but it is often so difficult to find a program that won′t turn students off. This lecture works with students because it is fast-paced and funny -- and because it takes an entirely new angle on the problem. Instead of saying that students are "bad" to drink, Jean shows them how they are being manipulated by a very powerful industriy-- and what a terrible price they are paying. Most students haven′t heard this before, and it always makes them think, often makes them angry, and sometimes moves them to action.

TED Talk
Jean Kilbourne gives a TED Talk on the absurdity of advertising. Through the "magic" of photoshop, adverts today can take an older woman and erase her wrinkles so she looks "fashionably young." They have removed the "dreaded thigh gap," though they also "removed a very important part of [the model's] body." For women, the goal is to be seen as skinny and young. Jean says, "Women's bodies are dismembered in ad after ad for all kinds of products. Sometimes it is not only dismembered, but it is insulted."
As an example of the inequality of male and female advertising, Jean shows a Chanel advert with Brad Pitt and Linda Evangelista. The two are of a similar age, but "[Brad] gets to look like a human being, and [Linda] is transformed into a cartoon." In later slides, she tells us, "Boys are encouraged to look at girls as sex objects. They are encouraged to be sexually precocious…these ads don't directly cause violence against women, but they normalize dangerous attitudes. They create a climate where women are often seen as things, as objects. Certainly turning a person into a thing is always the first step toward justifying violence against that person."
While the issues of sexuality and advertising have continued to get worse in many ways, Jean says, they have gotten better in that she is no longer alone, trying to turn the tide against the rampant sexualized world of advertising. She concludes by saying, "We have a long way to go. The changes will have to be profound and global. They'll depend upon an aware, active, educated public, people who think of themselves primarily as citizens, rather than consumers."
Keynote Speech