* Please note that while this speaker's specific speaking fee falls within the range posted above (for Continental U.S. based events), fees are subject to change. For current fee information or international event fees (which are generally 50-75% more than U.S based event fees), please contact us.
Top25 Speaker Voting

Jayne Sanders needs 6 vote(s) to make it into the Top 25 speakers on Speaking.com!
Speaker Booking Tip
"Tip: ask your speaker to do a book signing or attend a VIP meal with your guests. "
For Event Planners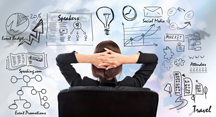 • Keynote Speaker Booking Toolkit.
• Booking a Celebrity Speaker.
• How to Find and Book the Right Speaker.
• Google+ Event Planning Forum.
• Tips for International Clients Booking U.S. Based Speakers.
Similar Speakers
Teresa Allen

Teresa Allen's approach to communicating with your customers and increasing sales is summed up in the name of her book and her most popular keynote…

Dayna Steele

Dayna Steele is the creator of YourDailySuccessTip.com, the author of the 101 Ways to Rock Your World book series and a success strategist for individuals…

Kare Anderson

It doesn't get much higher-level than a presidential campaign, and Kare Anderson created over 208 issues-formation teams for President Obama's first run for office. She…

My account executive was very professional as well as patient with us. The entire experience of working with your agency was cordial and professional, with attention to all the, sometimes complicated, important details.
U.S. Department of Agriculture
About SPEAKING.com
Established in 1994, we are exclusive agents for some of the world's leading experts, celebrities and professional speakers.
We offer event planners a fully staffed speaker logistics planning team, plus a personal SPEAKING.com Account Executive – a knowledgeable and trustworthy partner. We guarantee your satisfaction with your speaker and a smooth booking process.
Contact us today to book your favorite speaker.

"I have heard nothing but positive feedback about your session! Thank you!"
Diana Ruddick, Senior Vice President Communications, MassMutual
"Thank you for the outstanding workshop on gender communication! We had a larger than usual turnout and reaction was very positive. We've had feedback from over 225 people (which is in itself phenomenal) commenting about how timely, relevant, and helpful the session was. Many thanks for a job well done and worthwhile experience for participants!"
Helen Galt, Company Actuary, Prudential Financial
"I have received many positive comments on our event and I am very thankful for your excellent presentation skills, your ability to customize our presentation and relate to the audience. You were very well received. It was one of our most well attended events and created energy that seemed to cause people to continue talking about what they learned which was quite pleasing. Also, I believe it prompted many to self reflect on topics that we may have already been aware of, but caused us to take away a few things and be more sensitive.
Thank you again, Jane—You did a wonderful job and are so welcoming—you made coordination seamless as if we had worked together a million times before and treated us as if we were your only client through your responsiveness and patience."
Senior Manager, major international accounting and consulting firm
"For the third CHOICE event your sessions received outstanding reviews! Regardless of the topic, I know I can count on you for solid content, an engaging style, and an interactive, high-value program. You're a sure thing!"
Christopher Yellen, Vice President, Performance Systems, Choice Hotels International
"The feedback has been fabulous!""Your session was rated exceptional by the majority of attendees! We look forward to future opportunities to enlist your professional services."
Karen Polan and Bill Agopian, Human Resources, Toyota Motor Sales, USA
"Timely, terrific, and thought-provoking! I will be happy to give you a good endorsement to anyone who asks."
Ben Britt, Manager Training and Safety, Anheuser Busch
"Informative and enlightening; truly a learning experience!""All feedback has been extremely positive."
John Culver and Tracey Ross-Watmore, Nestle USA
"Your program was perfect for us! Everyone said over and over again how great the experience was."
Kimberly Bell, Manager Customer Satisfaction, Lexus
"Your sessions were among conference favorites. I'm sure attendees from your standing-room-only sessions won't soon forget your insights."
Jonathon Abbott, Senior Vice President, PBS
"You received the highest rating of all sessions... great job!"
Catherine Izzy, American Blood Resources Association
"Your program received rave reviews! Participants told us yours was the best training session offered this year."
Beth Siper, Campaign Program Specialist
"I'm impressed with the results! All executives and managers greatly benefited from your insightful and humorous session."
Ron Servine, Director of OD and Training, US Sales Corp.
"You are very good at what you do! We definitely hope to have you back again."
Jeffrey Sawyer, Dir. Corp. HR, MassMutual
"You blew them away!"
Ann Edwards, Xerox Corporation
"Thanks again for the great job you did facilitating our brand discovery session...and for helping us accomplish the results we needed."
Eric Larsen, Mktg. Mgr., Allied Domecq Spirits, Inc.
"No question about it, Jane's guidance and motivation helped keep us on track. She is an exceptional facilitator who truly cares about results!"
Susan Woodward, Prudential Preferred Fin. Svcs.
"Jane's facilitation of my marketing director's group helped them achieve challenging business goals and positively impacted their teamwork and morale during a re-org!"
Carey Cuddeback, SVP Marketing, Hiram Walker
"Your session was rated #1 of all workshops! Participants said they especially liked your presentation styel, and they will immediately use the tools you provided."
Hazel Pankey, World Congress Program Manager, IDRC
"Spectacular! The best speech, bar none, I have ever heard!"
Bill Hartin, Sr. Vice President and General Mgr., Alpha Therapeutic Corp.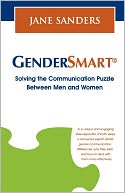 Gendersmart—Solving The Communication Puzzle Between Men And Women
Do any of these complaints sound familiar? Men are insensitive. Women are indecisive. Men don't listen. Women are too emotional. Men don't value women' opinions. Women talk too much. And on and on. For the most part, these are misperceptions and stereotypes!
Finally, here are the answers you've been looking for! Jane Sanders has solved the gender communication puzzle with GenderSmart. In this enlightening, light-hearted, yet substantial book she has clarified the mysteries behind the innumerable misunderstandings, conflicts, and confusion between men and women.
In a unique and engaging style respectful of both sexes, Jane details gender communication differences, why they exist, and how to deal with them more effectively. GenderSmart will help you solve the puzzle for better results, harmony, teamwork, and productive interaction with co-workers, staff, supervisors, management, customers, friends, spouse, and family.
Jane Sanders is one of the nation's foremost experts on gender communication, both in the workplace and at home. With Fortune 500 clients nationwide, Jane is an engaging and respected consultant, speaker, and trainer on gender issues and other business topics.
GenderSmart®: Improving Workplace Communication Between Men and Women
Learn and laugh! Both men and women thoroughly enjoy this high-content, educational and entertaining program!

Communication style differences between men and women undermine effective teamwork, sales results, customer service, and relationship at work and at home. Employees often know conflicts or problems exist, but don′t understand why or what to do about them. Stereotypes, assumptions, lack of credibility, misinterpretation of intentions, and misperceptions of style differences are examples of common problem areas. Consequences of these misunderstandings include confusion, conflict, and sexual harassment complaints.

Using interactive lecture, exercises, statistics, case studies, role-plays, and a generous dose of relevant humor, Jane teaches audiences with a light, no male-bashing approach how to recognize, understand, and work successfully with the many communication style differences between men and women.

Get GenderSmart - How To Work With Women for Recruiting & Retention Results
The economic benefits for hiring and retaining more women have been proven. So how do you get it done - consistently and successfully?

Jane Sanders, an expert on gender issues for over 13 years, has answered this question and developed a program to fill this significant need. Using data from her targeted research and numerous interviews with women and recruiting managers from different organizations across the country, Sanders has identified criteria for success – what women want and need from their careers, and how to provide it. Focusing on the critical communication, relationship, and management aspects of recruiting and retention, Jane has created a thorough and specific how-to training program for people involved with recruiting and managing women.

Get GenderSmart: Gender Communication for Selling Successfully To Women
Why target women? For the huge opportunity, higher revenues, more loyalty, and more referrals!

Women talk, listen, think and behave differently than men, doesn't it make sense that most of them would buy differently too? Jane Sanders, an expert in gender issues for over 16 years, has applied her wealth of gender communication knowledge and research specifically for sales people to help them prospect and close female clients more successfully. This is a high-content, tip-loaded program that Jane will customize extensively to fit your company's needs and objectives. Learn these secrets for selling more effectively to women and how to implement each one. Even if you have good results with women prospects already, you can always be more successful!

Authentic Leadership – The Confidence Connection
The most savvy leaders understand that their character and vision spring from their natural gifts and strengths…their authenticity. They know that self-awareness is a prerequisite to their authenticity, and therefore, successful leadership.

However, as people have aspired to leadership positions, many - especially women - have suppressed their natural balance of feminine-to-masculine qualities, trying to fit into the "man's world of business." They get off-track from their natural strengths, and whether or not they realize it, their confidence suffers. Bringing people back into alignment with their authenticity and innate confidence will help optimize their leadership success and improve performance, productivity, and competitive edge.

In this interactive, high-energy session, learn ways to access and use your natural confidence for effective leadership and career advancement!

From Stuck To Stellar! - Action Planning for Life & Career
Would you like to feel more content and fulfilled? Do you feel stuck or overwhelmed in one or more areas of your life? Have you ever wondered if this is all there is? Are you facing a big transition such as divorce or job change? If you answered "yes!" to any of these questions, this seminar will change your life!

With a plan in place you have a much better chance for a well-rounded and successful blended life. This session will help you create a strategic life plan (SLP) with specific steps for more control in your life, peace of mind, and fulfillment. You will discover your true passions and natural skills, identify goals for key personal and professional life areas, and walk out with part of your plan finished, ready for completion.

Expect a session with loads of interaction, reflection, and results!

Persuasive Communication Skills: Skills for Difficult People and Discussions
Do you often face obstacles and challenges when dealing with your employees, managers, staff, customers, sales team, or other company associates? Do you have trouble convincing them to agree to your recommendations and point of view? Would you like to manage confrontations and difficult questions more effectively?

This workshop will give you the skills you need to establish rapport quickly and communicate more effectively. With these interpersonal skills applied specifically to common trouble situations, you will be better equipped to avoid conflicts, handle them more effectively when they do occur, and persuade others to hear, understand, and implement your suggestions.

From Pain to Polish - Powerful Presentation Skills
Nervous...ineffective...boring. Believe it or not, these words describe many business presentations. Both internal and external audiences, from committee members to sales prospects to shareholders, suffer through what could have been dynamic, results-oriented speeches, presentations, and sales pitches.

Jane Sanders can make a world of difference in the delivery and results of your executive or employee presentations. With over 20 years as a successful sales and marketing executive, a B.S. degree in Speech and an MBA, Jane has presented to hundreds of audiences, and excels at teaching groups and coaching individuals.
Jayne Sanders: Demo Video
Jayne Sanders: How To Read Your Heartline
Jayne Sanders: Gift Markings