* Please note that while this speaker's specific speaking fee falls within the range posted above (for Continental U.S. based events), fees are subject to change. For current fee information or international event fees (which are generally 50-75% more than U.S based event fees), please contact us.
Top25 Speaker Voting

Janine Shepherd needs 6 vote(s) to make it into the Top 25 speakers on Speaking.com!
Speaker Booking Tip
"Tip: speakers bureaus provide added value that you cannot get by booking speakers directly. "
For Event Planners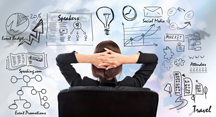 • Keynote Speaker Booking Toolkit.
• Booking a Celebrity Speaker.
• How to Find and Book the Right Speaker.
• Google+ Event Planning Forum.
• Tips for International Clients Booking U.S. Based Speakers.
Similar Speakers
Steven Bradbury

The winner of the southern hemisphere's first ever Winter Olympic Gold Medal, representing Australia, Steven Bradbury's story is all the more extraordinary when one considers…

Pat Richie

Pat Richie is an authority on building teamwork culture and has worked with over one hundred organizations developing corporate strategy and high performing teams. He…

Rudy Ruettiger

Rudy Ruettiger's life story was immortalized in the eponymous 1993 film, Rudy. An internationally-known celebrity, acclaimed motivational speaker, distinguished author and humanitarian, Rudy rose to…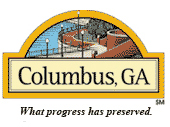 I so appreciated my representative for his responsiveness and for the ease with which I could communicate with him. This was my first time having to secure the talent for our program myself, and I could not have asked for a better experience with your speakers agency.
Mayor's Commission on Unity, Diversity and Prosperity for Columbus, GA
About SPEAKING.com
Established in 1994, we are exclusive agents for some of the world's leading experts, celebrities and professional speakers.
We offer event planners a fully staffed speaker logistics planning team, plus a personal SPEAKING.com Account Executive – a knowledgeable and trustworthy partner. We guarantee your satisfaction with your speaker and a smooth booking process.
Contact us today to book your favorite speaker.

"Janine has an extraordinary ability to ignite people's spirits and move them to find real potential in their lives. Her story inspires people around the world. Her content on storytelling was a wonderful nugget as he helped us to understand the keys to influential storytelling and develop stories that our clients can emotionally connect with."
Deepak Chopra
"Janine had the whole room enthralled—her story is undeniably epic, and her delivery is animated and engaging. She clearly had a message to give which was relevant to all of us in both our personal and working lives...There were tears and laughter, and we loved every minute."
Pricewaterhouse Coopers
"There wasn't one person who wasn't moved, motivated, encouraged, positively influenced or shamed into trying to do their life better."
"You gave such a powerful, moving presentation of triumph and determination, of focus and fulfilment; it touched the heart of every person there."
"And the impact you made, coming from your victorious, positive heart was such a powerful and empowering inspiration, the memory of it is lasting still."
"The true measure of influence!"
A & G
"I just wanted to thank you again for your time talking to our team. The feedback was very positive and I'm still hearing phrases from your speech being relayed around the group. Our new theme for our business plan is that we are "heading for the hills..." (and not to hide!)
ABN AMRO
"Your presentation was full of enthusiasm, humour and energy. Quite clearly, your courage and dedication in overcoming adversity will have a long lasting and motivating effect on our conference delegates."
AMP
"Everyone who attended the event was enthralled by you amazing courage, determination and positive outlook on life, despite your experiences. You are an inspiration to anyone who has the good fortune to meet you."
ANDERSEN CONSULTING
"If you hadn't guessed from the standing ovation, and the fact that most people (including our Managing Director) were reduced to tears of empathy, your triumphant story was more than inspirational."
"You really do possess a wonderful pay it forward effect. I enjoyed the remainder of the conference being thanked for asking you to speak—when in fact all I did was make a call. Your tenacity, perseverance and strength of spirit are unmatched in anyone I have met before."
BAXTER HEALTHCARE
"Amazing human being! A truly inspirational speaker!"
"Another inspiration—Janine offered lasting messages for us all. Another outstanding event. I intend taking guitar lessons after listening to her!"
"She was an inspiration. Fantastic story! What can I say—SENSATIONAL!"
BP AUSTRALIA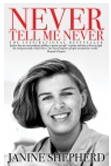 Never Tell Me Never
On an afternoon bike ride in the Blue Mountains Janine Shepherd's life was altered irrevocably. When the champion cross country skier in training for the Winter Olympics was hit by a truck, doctors warned her parents that she was not expected to survive. Even if by some small chance she recovered, she would never walk again. However, she refused to be limited by the doctors' prognosis, and her incredible story of survival now inspires others to press on through any hardship.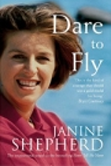 Dare to Fly
Dare to Fly is about how people can help each other find the strength and commitment they need to follow their dreams. It takes up where Never Tell Me Never ends, and focuses on the people Janine meets who give her the strength to keep going through much pain, considerable corrective surgeries, and the hurdles of a partial paraplegic. Dare to Fly will touch, inspire and comfort all who read it.
Never Tell Me Never: Embracing Adversity and Change
Janine is a gifted storyteller, who uses her wit, humour, and impeccable timing to engage the audience. She shares her journey in an expansive, inspiring and universal way that touches every heart in the room and invites each of us to dream and reach beyond their preconceived ideas of what is possible. Her keynote presentation sows the seeds of growth and positive transformation in the hearts of her audiences.
Janine takes us on an amazing journey. A journey on a road with so many twists and turns, so many deep valleys and steep hills that it mirrors the road we travel in own lives every single day.
This is a story that takes us from the pinnacle of elite athletics competition to the pain and fear of being wheelchair— bound and facing the shattering reality of life—threatening and permanent injury; from the exhilaration of flight to the struggle of taking one difficult step at a time on a long road to recovery which continues to this day.
Janine leaves her audience not only awed, humbled, and uplifted, but also causes them to think deeply about the way they live their own lives. Her listeners leave with a light heart and a conviction that they are able to change their attitude, find the power within and perform to the best of their abilities.
Janine reveals how our greatest obstacles can become our greatest opportunities and shares the tools that have allowed her to transform her dreams into reality. She gives the audience insight into how they too can achieve this in their own lives.
Don't Bounce Back, Bounce Forward: Strategies for Cultivating Resilience
Janine believes that the greatest skill that we need in today's rapidly changing world is resilience. From the boardroom to the classroom, this is the skill that will enable us to overcome the inevitable challenges that we all face in life, and not only survive, but thrive.
Janine believes that true resilience is the ability to not just bounce back, but to bounce forward. We grow from adversity when we choose to see every challenge as a seed for growth and transformation.
A Broken Body is not a Broken Person
Janine shares her powerful 18—minute TEDx talk that she delivered at the Kauffman Center in Kansas City. This presentation is transformative as Janine holds a mirror up for the audience to look deeply into their own lives and connect with something greater within themselves. After the talk, she uses the five chairs from her presentation as a tool to facilitate an interactive workshop for the audience.
The Gift of Acceptance: Letting Go of the Life You Had, to Get the Life that is Waiting For You.
Janine has come to realize that the process of finding acceptance has been crucial in her search for quality of life and peace of mind. She believes that whatever our circumstances may be, we all need to nurture acceptance in our lives in order to move on from tragedy or loss and find fulfillment.
When we stop fighting with reality, and accept our present circumstances we are able to live fully and fearlessly. As Janine says, "Life is not about having it all, but loving it all."
Living Well After Injury, Illness and Trauma
As a spinal patient and partial paraplegic, Janine has a unique understanding and perspective on injury and trauma. Janine shares her personal experience of being a patient and living with a disability.
Janine has witnessed first hand the teamwork that has gone into her recovery, from the surgeons who operated on her, to the nursing staff who cared to her, and the family that supported her.
She shares her health and fitness philosophy and the tools she uses to maintain wellness.
Janine's presentation gives insight to all those working in the healthcare industry as they see how their role in caring for patients can literally change a life.
Janine Shepherd: TED Talk - A broken body isn't a broken person
Janine Shepherd: ABC Talking Heads - Part 1
Janine Shepherd Speaker Demo