* Please note that while this speaker's specific speaking fee falls within the range posted above (for Continental U.S. based events), fees are subject to change. For current fee information or international event fees (which are generally 50-75% more than U.S based event fees), please contact us.
Top25 Speaker Voting

Janet Evans needs 6 vote(s) to make it into the Top 25 speakers on Speaking.com!
Speaker Booking Tip
"Tip: find a speaker in your local area to save on travel costs. Most speakers will also reduce their keynote fee for local events. "
For Event Planners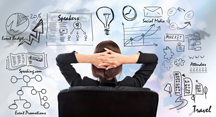 • Keynote Speaker Booking Toolkit.
• Booking a Celebrity Speaker.
• How to Find and Book the Right Speaker.
• Google+ Event Planning Forum.
• Tips for International Clients Booking U.S. Based Speakers.
Similar Speakers
Ichiro Fujisaki

Having served as Japan's top diplomat for issues concerning economy, trade, politics, and security, the honorable Ichiro Fujisaki is one of the most well connected…

Tom Flick

Former Rose Bowl champion, Tom Flick gives audiences the skills they need to achieve results in an ever-changing world. He draws on his leadership experience…

Libby Gill

Libby Gill demonstrates how to achieve peak performance through personal development to an impressive roster of blue-chip clients. She is also a passionate speaker on…

Working with your speakers agency on our training projects during the year proved to be a great business choice. I felt that my account reps were always around when I needed them, willing to help and listen. They showed flexibility when it was required and were reliable and dependable.
KPMG, Europe
About SPEAKING.com
Established in 1994, we are exclusive agents for some of the world's leading experts, celebrities and professional speakers.
We offer event planners a fully staffed speaker logistics planning team, plus a personal SPEAKING.com Account Executive – a knowledgeable and trustworthy partner. We guarantee your satisfaction with your speaker and a smooth booking process.
Contact us today to book your favorite speaker.

"No question the highlight of the evening. Very nice, bright, well spoken individual with a great message for both the young athletes and others in attendance."

"She was delightful, interesting and entertaining."

"Very energetic! I don′t know a thing about swimming but it didn′t matter."

"It is very impressive that you can draw big name athletes to attend this event. It is always good to hear someone with Olympic or professional credentials talk about sports and how it all relates to life. Not too many of us have the opportunity to meet Olympians."

"She was a dynamic speaker with a great message for everyone in attendance. A phenomenal choice!"
Janet Evans′ Total Swimming
Improve your fitness level, achieve your swimming goals, and maximize your workouts with the help of four-time Olympic gold medalist Janet Evans!

Whether you have been swimming laps for years, want to get back into the water, or have a competitive streak for masters meets or triathlons, Janet Evans′s Total Swimming has you covered.

A total of 60 workouts and 12 progressive programs allow you to tailor your swim sessions by distance, intensity, and goal. The gold-medal information also details proper stroke technique, advantages of various gear, concepts such as interval sets and training phases, and making each workout more productive by stretching, building core strength, warming up, and cooling down.

So dive into Janet Evans′s Total Swimming and begin training with one of swimming′s all-time legends.
Order Here





Suggested Speaking Topics:
Leadership through Goal Attainment
Peak Performance
Team building and Excellence
What to Do When You Are #1!
Goals Are Not Dreams, Dreams Are!
Keynote Speech
Swimming legend Janet Evans redefines the concept of winning in the inspiring story of how she returned to competitive swimming after more than a decade of retirement. She compares her comeback to her early years competing, observing that this time she wasn't worried about medaling or pleasing the public; in fact each night she went to bed with a satisfaction that she hadn't felt for decades.
In the end she didn't qualify for the 2012 Olympics, but she did feel that she was able to close her career on her terms. "For the first time since I was a teenager, I didn't care what anyone else thought," Janet confesses. "I had finally pushed pass the need to please, to win, to prove to the world that I was good enough."