* Please note that while this speaker's specific speaking fee falls within the range posted above (for Continental U.S. based events), fees are subject to change. For current fee information or international event fees (which are generally 50-75% more than U.S based event fees), please contact us.
Top25 Speaker Voting

Jackie Freiberg needs 8 vote(s) to make it into the Top 25 speakers on Speaking.com!
Speaker Booking Tip
"Tip: ask your speaker to do a book signing or attend a VIP meal with your guests. "
For Event Planners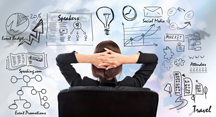 • Keynote Speaker Booking Toolkit.
• Booking a Celebrity Speaker.
• How to Find and Book the Right Speaker.
• Google+ Event Planning Forum.
• Tips for International Clients Booking U.S. Based Speakers.
Similar Speakers
George Bodenheimer

Starting in the mailroom and rising to become inaugural Executive Chairman of ESPN, Inc., George Bodenheimer is a recognized leadership and corporate culture expert who…

Rajendra Sisodia

A founding member of the Conscious Capitalism movement, Raj Sisodia is in high demand for his popular keynote speeches that reflect his status as one…

John Izzo

Leading business expert and adviser, Dr. John Izzo is driving a purpose revolution, helping organizations boost their performance when it comes to sustainability, social responsibility,…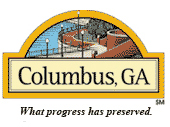 I so appreciated my representative for his responsiveness and for the ease with which I could communicate with him. This was my first time having to secure the talent for our program myself, and I could not have asked for a better experience with your speakers agency.
Mayor's Commission on Unity, Diversity and Prosperity for Columbus, GA
About SPEAKING.com
Established in 1994, we are exclusive agents for some of the world's leading experts, celebrities and professional speakers.
We offer event planners a fully staffed speaker logistics planning team, plus a personal SPEAKING.com Account Executive – a knowledgeable and trustworthy partner. We guarantee your satisfaction with your speaker and a smooth booking process.
Contact us today to book your favorite speaker.

"It was an absolute joy to hear you describe how we could lead with passion and hope. Your energy, insight, and powerful illustrations lit a fire under our leaders, and I am excited to witness the transformation that follows. We were impressed at how you tied your presentation in our theme for the retreat. We eagerly look forward to hearing from you and Kevin at our October Governance Conference and witnessing similarly impressive results with our board members."
President and CEO CHRISTUS Health
"Jackie's engagement with us and what we stand for was exceptional and definitely contributed in having a presentation that was tailor made for Smurfit Kappa. We rarely have a speaker who is able to articulate the content of the conference with the company agenda as you did."
CEO, Smurfit Kappa
I just started the CAUSE! book, and really enjoying it. Seeing you in person solidified that I'm a huge fan! I will be reading all of the books and recommending them as well. You did an excellent job of integrating examples from the PBGH and CVS Health as well as my son! I'm so
very appreciative of this extra effort and I am very impressed!"
CVS Heath, Strategic Account Executive
The homework you did showed as you spoke from the stage. You were completely connected to our culture and tied it in with your message perfectly. Thank you for your attention to detail and inspiring our group with strategies to take back to their business."
Member Education & Special Events Manager, Do it Best Corp.
"I consider Jackie to be a soulmate, she always looks for the good news stories to share. We consider it a real treat when we host Jackie."
Ken Blanchard, author "One Minute Manager, owner, The Ken Blanchard Companies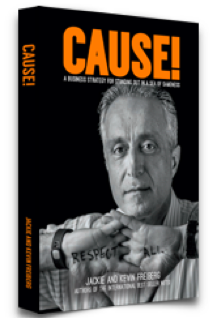 CAUSE! A Business Strategy for Standing Out in the Sea of Sameness
These days everyone is increasingly concerned about people, planet and profit, if your company isn't tied to a heroic cause, your business may be doomed.
Companies that define themselves as cause-oriented stand out! They have better employee engagement, customer loyalty, and ultimately, stronger profitability and growth, all of which the Freibergs document in their new book CAUSE!. CAUSE! documents a fresh approach to leadership and collaboration that drives business success in companies as diverse as TOMS Shoes, Lululemon, Virgin, Southwest Airlines and PepsiCo. But CAUSE! highlights Vermont-based financial services firm National Life Group. The Freibergs take an in-depth look at how National Life built its culture around a clear purpose – its cause – and that sets it apart in a sea of sameness.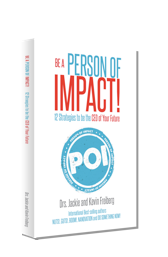 Be A Person of Impact
To everyone in search of more… This book is your unapologetic kick in the butt, it is a reminder that you are a POI—Person of Impact and you have a pocket of influence.
You have been designed to choose and you will be defined by your choices. Your future is in your hands. You can reimagine, rethink, refresh, and even completely reengineer your brand. Why? Because you choose to.
The 12 POI strategies in this book will help pave the way for you to start making intentional choices to step out of the mundane, lead, and stand out to be your best—one choice at a time.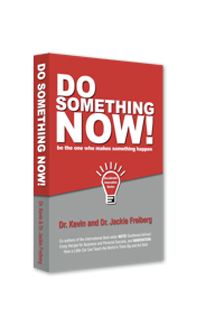 Do Something Now
DSN - Do Something Now! Three simple letters. Three simple words that could change your organization—change your life. The scarcest resource in organizations right now is not money or talent or ideas or power; it's people who DO, people who add value and get things done. This book will inspire Dreamers to become Doers. Everyone wants to add value and this book shows you how.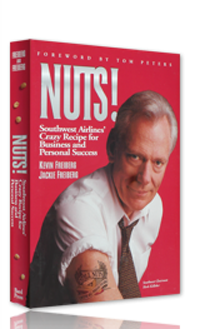 NUTS!
This very detailed, colorful, and authorized story of Southwest Airlines' unmatched success will give you and your organization a blueprint for strategic change in leadership, culture and service. NUTS! gives every reader permission to engage in new patterns of behavior and leadership. NUTS! defines vision as the true boss and offers a how to on creating a culture of service and accountability — a culture that is purposeful not accidental.



Nanovation: How a Little Car Can Teach the World to Think Big and Act Bold
Do you have the eyes, the ears, and the hands to be a Nanovator? You′re about to find out.

In India, entire families- too poor to afford a car- crowd onto a single motor scooter every day to brave the tangled traffic lurching through the streets. One evening Tata Motor′s venerable chairman Ratan Tata witnessed something on those rain-soaked streets that both horrified him and birthed a dream: an overloaded scooter lost traction in a busy intersection and sent several members of the family tumbling across the pavement. In that moment Nanovation took root in Tata′s imagination.

The very idea was supposed to be impossible. A safe and appealing family car for the price of a motor scooter? The experts dismissed it. But Ratan Tata was undeterred. When budget constraints, design restrictions, the rising costs of materials, and political agitation threatened to derail the project, Team Nano pressed on. This is the story of how, in the face of insurmountable odds, Tata Motors created one of the greatest innovations in the auto industry since Model-T.

Nanovation has disrupted an entire industry and changed the game for India forever. Imagine what it can do for your business. Is your company changing the way society functions?

What′s your Nanovative idea? It′s time to get moving!

Warning! Don′t read this book unless you are ready to challenge management dogma, taken-for-granted assumptions, and outdated systems by asking "what if?" and "why not?" to some of your industry′s toughest questions.

But, if you′re ready to revolutionize the products you make, the processes you use, and the companies you build, pull up a seat at the drafting table with the creators of the Nano, the most important car to roll off the assembly line in decades. Discover the thinking that bred their ingenuity and the leadership that encouraged them to overcome adversity, to take risks despite their fear of failure, and to innovate beyond their customer′s wildest expectations.
Order Here




BOOM! 7 Choices for Blowing the Doors Off Business-As-Usual!


You are DESIGNED to choose and DEFINED by your choices.
In front of you are seven choices waiting to be made. Whether you are the leader or those being lead, these choices will determine the quality of your life and the significance of your contribution to the world in which you work.

In BOOM the Freiberg′s have distilled 20 years of collective wisdom into 7 essential choices that cause culture, service, success, and business to BOOM

Choice #1: Be a Player
Choice #2: Be Accountable
Choice #3: Choose Service Over Self-Interest
Choice #4: Focus Forward
Choice #5: Play to Your Genius
Choice #6: Get It Done
Choice #7: Risk More - Gain More


These 7 choices are your wake-up call to freedom, and it′s your invitation to create a community of like-minded people who - together - will create organizations that can blow the doors off business as usual and cure the Dead People Working™ syndrome


Nuts!: Southwest Airlines′ Crazy Recipe for Business and Personal Success


Twenty-five years ago, Herb Kelleher reinvented air travel when he founded Southwest Airlines, where the planes are painted like killer whales, a typical company maxim is "Hire people with a sense of humor," and in-flight meals are never served--just sixty million bags of peanuts a year. By sidestepping "reengineering," "total quality management," and other management philosophies and employing its own brand of business success, Kelleher′s airline has turned a profit for twenty-four consecutive years and seen its stock soar 300 percent since 1990.

Today, Southwest is the safest airline in the world and ranks number one in the industry for service, on-time performance, and lowest employee turnover rate; and Fortune magazine has twice ranked Southwest one of the ten best companies to work for in America. How do they do it?

With unlimited access to the people and inside documents of Southwest Airlines, authors Kevin and Jackie Freiberg share the secrets behind the greatest success story in commercial aviation. Read it and discover how to transfer the Southwest inspiration to your own business and personal life.
Guts!: Companies That Blow the Doors off Business-as-Usual


Kevin and Jackie Freiberg′s previous book, Nuts!: Southwest Airline′s Crazy Recipe for Business and Personal Success, described the unconventional leadership that made Southwest an airline industry dynamo. In Guts!, the Freibergs look at twenty-five gutsy and extraordinarily successful businesses and introduce the chief executives who are creating a new corporate ethos that blows the doors off business-as-usual.

Drawing on five years of research, the Freibergs provide a behind-the-scenes look at these intensely focused, passionate, and unconventional leaders and their companies. Among them:

• James Blanchard, CEO of Synovus Financial, a financial services giant with more than 16 billion dollars in assets
• Roy Spence, Jr., President of GSD&M Advertising, which AdWeek magazine named Southwest Agency of the Year seven times
• James Goodnight of SAS, a world leader in intelligence software


Although the leaders in the book represent a wide-range of industries, they share a common vision: They see business as a heroic cause and understand that good leadership isn′t a matter of position, but of influence. They reject hierarchical rules, rituals, and expectations, and have replaced in-the-box management with a culture based on passion and innovation. They regard their employees not as "human resources," but as individuals with unique gifts and talents. And make everyone in the company responsible for the company′s brand and culture.

An exciting follow-up to Nuts!, which has sold nearly 500,000 copies in hardcover and paperback, Guts! proves that it is possible to have fun, live your values, and still make money.
Leadership: Drives Engagement and Culture
Audience Takeaways: Timeless leadership strategies for turning an average culture, average performance and average results into exceptional. Leaders will be challenged to see themselves as stewards of engagement, culture and people's potential. How?
MODEL - If you want to improve the organization, first improve yourself, then through your example draw the best out of others.
SERVE - Show up to who and what matters.
ENABLE everyone… Pave the way for ownership and input, ask, listen, mentor and redirect when needed.
Innovation: It's Everyone's Job
Audience Takeaways: Proven strategies for creating a culture where teams of intrapreneurs dare to try. Jackie demystifies innovation and shows people at all levels how to own and accelerate innovation.
NOTICE and look beyond the blur of work-as-usual to discover the opportunities before you.
LEAD others to question the unquestionable, get comfortable being uncomfortable, and challenge limitations.
DISRUPT the status quo, collaborate to find new and innovative solutions, change the things that don't seem right.
Change: Do Something Now
Audience Takeaways: Change is a constant, and leading and owning change is a requirement for ongoing success. This presentation offers strategies for driving, owning, and being the change you want to see in your organization or industry. Jackie challenges everyone to stop moaning and start doing.
See it! Notice what is holding you back, routine, white noise, frivolous distractions.
Enable it! Ideate solutions and what ifideas to life.
Do it! Be the change, reach across functional boundaries, collaborate and engage others to drive positive change.
Grow ROI: Through Purpose and Profit
Audience Takeaways:Forward thinking insights and strategies for what it takes to attract and keep great talent and earn loyal customers. In this Keynote, Jackie shares trends and data that prove the future belongs to businesses that are profitable AND improving society (businesses that are mission and cause driven).
Don't Pitch, Enrich - A formula for attracting and gaining loyal employees and customers advocates for life.
People will work for a CAUSE - A corporate WHY might be your silver bullet.
Customers will buy for a CAUSE - Social impact and giving back… priceless!
Lead ToGetHer: Global Trends on Women, Work, Wealth and Wall Street
Audience Takeaways: If you hire HER, work with HER, market to HER, and want to own HER purchasing power, this keynote offers surprising and insightful strategies on what it takes to earn HER time, talent, attention, loyalty and wealth. Ignore HER and your business is doomed. SHE is a $20 trillion economy, it's time to get to know HER.
· Who is SHE?
· Where will SHE work?
· Where does SHE buy?
· Why does SHE buy?
Speech Excerpt
Jackie Freiberg sheds light on the hardest part of growing and improving, on both an organizational and individual level: "being comfortable with being uncomfortable." Relating her conversation with a prominent healthcare system executive, she explains how modern technology has made this an unavoidable part of the path to maximizing our job performance.
The executive told her that each week he reads the six-plus pages of Facebook, Twitter, and other social media comments on his organization and then if necessary, takes on the challenge of relaying sometimes "uncomfortable" feedback to the doctors and other employees mentioned in the comments so that they can use it as a learning tool. "Our health system will improve if everybody in all pockets of this system will be comfortable being uncomfortable," Jackie quotes the executive.
Jackie Freiberg: Speaking
Speech Excerpt
Keynote Speech
Keynote Speech