* Please note that while this speaker's specific speaking fee falls within the range posted above (for Continental U.S. based events), fees are subject to change. For current fee information or international event fees (which are generally 50-75% more than U.S based event fees), please contact us.
Top25 Speaker Voting

Jack Canfield needs 7 vote(s) to make it into the Top 25 speakers on Speaking.com!
Speaker Booking Tip
"Tip: speakers bureaus can provide: speaker fee negotiation, insurance, smooth logistics and value add-ons such as extra sessions. "
For Event Planners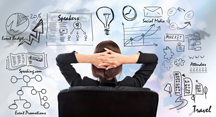 • Keynote Speaker Booking Toolkit.
• Booking a Celebrity Speaker.
• How to Find and Book the Right Speaker.
• Google+ Event Planning Forum.
• Tips for International Clients Booking U.S. Based Speakers.
Similar Speakers
Robert Herjavec

One of North America's most respected businessmen, Robert Herjavec is most recognized for his role as a dragon on Canada's Dragon's Den and a shark…

Chris Gardner

Inspirational and motivational speaker Chris Gardner draws on his extraordinary life story to share the lessons he has learned for overcoming adversity and improving performance.…

Ty Pennington

Television show host, designer, model, writer. Born on October 19, 1965, in Atlanta, Georgia. Known for his enthusiasm, creativity, and good looks, Ty Pennington is…

It was an extreme pleasure to work with our account rep. She was friendly, flexible, and knowledgeable about all their speakers. She made the process simple. I cannot begin to put into words the impact that our speaker had on our audience. People are still taking about his presentation and his program set a standard on all diversity programs.
FDIC: Federal Deposit Insurance Corporation
About SPEAKING.com
Established in 1994, we are exclusive agents for some of the world's leading experts, celebrities and professional speakers.
We offer event planners a fully staffed speaker logistics planning team, plus a personal SPEAKING.com Account Executive – a knowledgeable and trustworthy partner. We guarantee your satisfaction with your speaker and a smooth booking process.
Contact us today to book your favorite speaker.

"Jack you were OUTSTANDING! You were masterful in applying 'The Success Principles' directly to the quick serve restaurant industry, specifically on the topics of customer service, brand loyalty and profitability. Every franchise operator, manager and corporate officer walked away from that day with concrete tools they could use to create lasting results in their lives and businesses."
Executive Director, National Jack In the Box Franchisee Association
"Your contributions to our program were too great for measure. By using our own language (amazing!) and tying together the many pieces of our two-day event, our attendees walked away believing in you and, most notably, in themselves. We will always count Jack Canfield as one of the building blocks in BMO Harris' success!"
Director Sales Effectiveness Design, BMO Harris Bank

"WOW! Was your time spent with us Powerful. Our families has been talking about the principles you taught all week."
President, Assn. of Kentucky Fried Chicken Franchisees, Inc.

"To feel inspired when you leave a workshop means nothing—taking action when you return home means everything. That is what Jack has done for our attendees—caused them to take action"
Training and Events Manager, Nexstar Network

"Directors told me that your message of personal responsibility, clarity of goals and consistent action was exactly what they needed to hear. You targeted the principles most relevant to their needs, and that means our leaders left with fresh insights and practical strategies they could apply immediately."
Director Sales Training, Pampered Chef

"We all need to be reminded of the importance of having a dream, setting specific goals and overcoming obstacles. Your heartwarming stories and inspirational message was the perfect way to end our annual conference."
President and CEO, National Association of Federal Credit Unions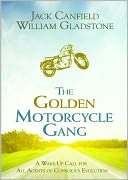 The Golden Motorcycle Gang: A Story of Transformation
Have you ever asked yourself why you are on planet Earth? And what the ultimate purpose for your life might be? Well, Jack Canfield asked himself this very question and came up with a surprising answer—part of which included a vision revealing that he is part of a "Golden Motorcycle Gang"—a gang whose intent is to have fun, but also to make significant contributions to the well-being of humanity.
During a joyful dinner many years ago in Santa Barbara, California, Jack told his friend William Gladstone about the Gang. Upon hearing this account, William had an epiphany that Jack's story held a powerful underlying truth not only explaining Jack's true purpose, but William's as well. For more than ten years, William encouraged Jack to write a book based on the story of the Gang, so they have now collaborated on this work to show you its relevance to this critical moment in the history of human civilization . . . and also to you, personally. As you read, you will be introduced to some of the extraordinary members of the Golden Motorcycle Gang, including visionary thinkers such as Barbara Marx Hubbard, the originator of the concept of Conscious Evolution.
The mystery and adventure inherent in this book reveals that there is now the opportunity for all of us on planet Earth to make a quantum leap in real time toward choosing the actual course of our evolution. Along the way, we are meant to experience the joy that comes from recognizing who we really are.
Perhaps, as you embark on Jack's journey along with him . . . you will find that you are also a member of the Golden Motorcycle Gang! So get ready for the adventure of your life!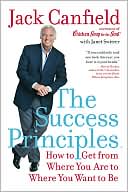 The Success Principles(TM): How to Get from Where You Are to Where You Want to Be
When it comes to success, Canfield knows of what he speaks: he is co-creator, with Mark Victor Hansen, of the seemingly endless Chicken Soup for the Soul series. He presents 64 success principles that he claims "always work"—and draws on his own experience and that of others to illustrate them. Sixty-four principles may seem like a lot, but each receives a concise, easy-to-digest chapter that challenges readers to risk creating their lives exactly as they want them. Many of the principles are familiar—e.g., "Take 100% Responsibility for Your Life"—but Canfield has a nifty way of summarizing them ("Reject rejection"), and some are inventive: "Become an Inverse Paranoid" means see the world as out to help you instead of out to get you.
He also offers specific techniques, such as positive-thinking exercises and visualizations. A section on transformation provides even more on how to overcome self-defeating beliefs, fears and habits. Further sections offer principles on building good teams and better relationships at the office. Canfield acknowledges his predecessors in the success advice field, such as Napoleon Hill, and is also clear that while he gives information, motivation, and inspiration, readers must contribute their own hard work. Canfield′s energy and enthusiasm bounce off the page; many will flock to this inspiring (and very rich) teacher. And those starting off in business or in need of a refresher course may consider this title required reading.

Mastering the Success Principles: How to Get from Where You Are to Where You Want to Be
Jack Canfield is uniquely qualified to coach you on success.
If you've ever read one of the 500 million Chicken Soup for the Soul® books circling the globe, you know Jack Canfield — the creator of this New York Times #1 Bestselling series and a leading authority on peak performance.
In this fast-paced, entertaining and powerful seminar, Jack will share the latest breakthrough principles emerging from neuroscience, quantum physics and the cutting edges of peak performance studies, then detail how you, too, can use them to rapidly achieve your goals — in your career, your finances and your personal life.
Jack has devoted more than 30 years to uncovering universal principles for achieving the extraordinary. He'll detail key strategies from his latest book, The Success Principles: How to Get From Where You Are to Where You Want to Be — a guide to the 64 principles top achievers use to reach the pinnacle of their career…and the top of their field.
The Power of Focus: How to Hit Your Business, Personal and Financial Targets with Absolute Certainty
Do you know the #1 reason that stops people from getting what they want? IT'S LACK OF FOCUS!  People who focus on what they want prosper. Those who don't, struggle.
This treasury of practical wisdom includes easy-to-implement Action Steps that will significantly free up time, dramatically improve your income and solidly enrich those important relationships.
That′s the promise Jack makes in his bestselling book, The Power of Focus: How to Hit Your Business, Personal and Financial Targets with Absolute Certainty. And it′s what he helps participants put into action during his 2-hour keynote or full-day seminar!
Jack′s spent 30 years studying the peak performers and highest 3% of achievers in all areas of life - from sales superstars, to key managers, to the world′s most successful entrepreneurs, world-class athletes, top entertainers, successful politicians, most highly respected doctors, most competent educators and the super rich.
Jack has discovered there are certain "disciplines of success" that high achievers practice in a systematic way - and focus on for consistent, breakthrough results and optimum success! Your audience will learn these principles and discover how to incorporate them into their day-to-day routine for a more fulfilling and satisfying workday and a more dynamic personal life!
Your participants will learn:
Three key differences that separate super high-achievers from everyday people
The single success discipline that can put anyone in the top 1% of their field
Three major breakthroughs in the entrepreneurial use of time
How to create a compelling vision for yourself and your staff
How to develop and use a personal Mastermind Alliance
How to identify and use one′s own unique abilities
How to eliminate the mental and psychological blocks that hold people back
How to keep yourself and your staff motivated for peak performance
When Jack Canfield′s time with your group is over, your employees, managers and corporate leaders will be excited about getting back to work. They′ll be more enthusiastic at home and at work… more confident in dealing with difficult situations and assignments… and more comfortable when being honest and assertive.
Chicken Soup for the Soul: Inspiring Stories and Lessons to Open the Heart and Rekindle the Spirit
In this powerful presentation, Jack Canfield uses intensely moving and highly motivational stories from his best-selling book series Chicken Soup for the Soul®: 101 Stories to Open the Heart and Rekindle the Spirit, currently 31 titles published!
As he speaks, Jack masterfully weaves the messages of being more loving, nurturing and responsible with the importance of having a dream, setting specific goals and overcoming obstacles.
Participants will be moved to participate more fully in life, love more fully in their personal relationships, show more compassion and caring in their professional relationships, dream bigger dreams, replace blaming and complaining with responsibility, action and appropriate requests, and persevere in the face of fear, obstacles and setbacks.
Sales people will learn to overcome any fears of rejection they might have and to set higher goals for themselves. Managers will learn how to better understand the key dynamics that make for improved supervisory relationships. Chicken Soup for the Soul®, the live program, is delightful and full of wisdom.
But more importantly, attendees will leave with the important message that defining one′s vision is 90% of the battle - and that believing one can is the only difference between dreaming a dream and living it.
Through Jack Canfield′s Chicken Soup for the Soul® live program, audiences around the world, from all walks of life, are uplifted, inspired and motivated to action when Jack shares his gentle humor and powerful insights, motivational stories that have made Chicken Soup for the Soul® series (and his five other books) best-sellers.

Speech Excerpt
Jack Canfield discusses the key factor self-esteem plays in whether or not we reach our goals. He relates the surprising trends that studies reveal regarding the current state of self-esteem in the world. "Two out of three people who live in North America, and pretty much around the world, have low self-esteem," he declares.
"Now I share that with you because a lot of times we think that people with low self-esteem are the crack addicts out on the street and the kids who are out in the gangs and the people who are homeless, but the fact is we have middle class people with low self-esteem and when you have low self-esteem it affects your ability to produce results and be more successful."
He compares our inner selves with the story of the discovery of "The Golden Buddha," in Thailand. In 1957, monks were moving a giant clay Buddha statue, when the figure slipped out of the crane and fell. The Buddha cracked, revealing the clay was nothing more than a layer; the figure was actually made of gold. "Each of you is like a golden essence," Jack imparts. "You've got this incredible creativity that's inside of you, incredible intelligence, and yet, it gets covered over with clay. What's the clay? The clay is your self-doubt, your fears, the wounds you experienced as a child. And you get to the point where you're an adult, and it's like you're covered over with this stuff that blocks your natural radiance...and you're held back."
Keynote Speech