* Please note that while this speaker's specific speaking fee falls within the range posted above (for Continental U.S. based events), fees are subject to change. For current fee information or international event fees (which are generally 50-75% more than U.S based event fees), please contact us.
Top25 Speaker Voting

Irshad Manji needs 7 vote(s) to make it into the Top 25 speakers on Speaking.com!
Speaker Booking Tip
"Tip: some speakers might provide one of their popular book titles as a free gift to your audience. "
For Event Planners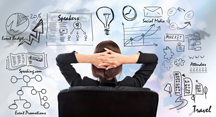 • Keynote Speaker Booking Toolkit.
• Booking a Celebrity Speaker.
• How to Find and Book the Right Speaker.
• Google+ Event Planning Forum.
• Tips for International Clients Booking U.S. Based Speakers.
Similar Speakers
Tavis Smiley

One of the most influential philanthropists and human rights activists to come out of media, Tavis Smiley is a driving force for political justice, youth…

Marian Wright Edelman

Marian Wright Edelman has been a pivotal force of justice within the last half century. As founder of the Children's Defense Fund, she has been…

Kenneth Feinberg

Nationally known lawyer, Kenneth Feinberg has been called the country's "go-to-czar" for resolving the most high profile and sensitive legal claims arising from disaster and…

THANK YOU for your consistent communication, organization, and hard work. It truly has been a pleasure partnering with you too, we would love to stay connected with you for future events.
National Human Resources Association
About SPEAKING.com
Established in 1994, we are exclusive agents for some of the world's leading experts, celebrities and professional speakers.
We offer event planners a fully staffed speaker logistics planning team, plus a personal SPEAKING.com Account Executive – a knowledgeable and trustworthy partner. We guarantee your satisfaction with your speaker and a smooth booking process.
Contact us today to book your favorite speaker.

"Irshad Manji generated the largest daytime event ever hosted at the Clinton School of Public Service. The audience, which consisted of students, faculty, policy-makers and interested citizens, was flowing out of the building. Moreover, I've never seen our audience so inspired to action."
- Patrick Kennedy, William J. Clinton School of Public Service

"Your message transcends that personal experience and asks each one of us to apply an honest intellectual questioning of other facets of our lives, whether they be religious, personal, or professional. It is a message that has deep meaning and inspires all of us to endeavor to always do the right thing. Part of the culture of the White House Fellowship is a lifelong commitment to public service. We feel privileged to have had the opportunity to meet with you and inform our own thoughts with respect to moral courage and leadership in the face of pressures to conform without critical thinking, debate, and when necessary, dissent."
- White House Fellows Foundation & Association

"Now that you have convened town halls at all five of our Young Women′s Leadership Schools (Philadelphia, Jamaica, Astoria, Brooklyn, and East Harlem), I wanted to let you know what a strong and positive impact your visits have had with our students and teachers. Your clarion call to moral courage touched children from ages 11 to 18 and all of the adults who were able to participate in these sessions. I can think of no more important role model for our students in 2009 than a woman who has dedicated herself to the promotion of freedom, dignity, and human rights for every person. Your steadfast dedication to rational dialogue, respect for the individual, and compassion for all is the lesson every child needs - our children were fortunate to be the beneficiaries of your message in a most personal way."
- Young Women′s Leadership Network

"This was the biggest conference in the 131-year history of the American Library Association, and Irshad Manji was a major factor in its success. Her astonishing presentation about the simple yet sometimes daring act of asking questions drew two standing ovations, while the surprise she delivered at the end of the Q & A shows that she has an extraordinary ability to connect with her audience. The fact that C-SPAN continues broadcasting this event is proof of just how much hunger there is for Irshad′s message that every voice matters."
-Leonard Kniffel, Editor in Chief, American Library Association

"Irshad Manji was absolutely outstanding at Carleton College! She is a gifted communicator. By that I mean that she is not only an intelligent and articulate speaker, but her presentation was well structured, clear, and lively. She very quickly connected with our very diverse audience and was extremely well received. She was very approachable to our students and engaged in some wonderful discussion with them during the post-lecture luncheon. We look forward to continuing on our campus the very important dialog that Irshad initiated for us today."
-Carleton College

"Irshad Manji, with her knowledge of Islam and her passion for change, generated the largest daytime event ever hosted at the Clinton School of Public Service. The audience, which consisted of students, faculty, policymakers and interested citizens, was flowing out of the building. Moreover, I′ve never seen our audience so inspired for action. Irshad stirred people′s emotions and called them to act upon a noble cause for modernity and reason. The overwhelming response was also indicated by media. The state′s largest newspaper ran a large feature and, later, a lengthy editorial about the hope that Irshad provides. Even after months of her speaking at the Clinton School, people are asking when she′s coming back. The Clinton community has developed what I call ′Irshad-itis;′ more commonly known as Irshad-Withdrawal."
- Patrick Kennedy, Director of Public Programs, William J. Clinton School of Public Service

"Our audiences demand a lot - courage, passion, integrity, intelligence, curiosity, humor, empathy, candor and celebrity. Irshad over-delivered on all scores. She provoked her listeners to come up with new questions and inspired them to find their own answers. And she′s got some of the funniest zingers I′ve ever heard. Irshad proves you can have a mind, a spine, and tons of fun."
-Bob Benia, Executive Producer, SMART TALK Women′s Lecture Series

"I wanted to write to let you know what a terrific speaker Irshad Manji was at the 92nd Street Y. Her enormous knowledge of religion and world events, clear expression of her views, and passion for truth and justice, were just a few of her very special qualities that she brought to our stage. Our audience walked away with their minds expanded and lives enriched. In my 22 years of planning lectures, rarely have I seen such a captivating speaker. In addition to preparing a fascinating talk, she was most engaging in the question and answer part of the program, and took the time afterwards to answer individual questions as well. In this time of such political turmoil, Irshad′s voice of reason and questioning is one people of all faiths and political leanings, need to heed. I would be happy to recommend her as a speaker to any interested parties, and wanted to let you know what a tremendous success she was at the 92nd Street Y."
-Susan Engel, Director of Lectures, 92nd Street Y, New York

"The church was full, and everyone went away inspired and challenged. In the words of one email I received, ′Irshad Manji was absolutely stunning in her presence and message. She speaks not only to Muslims and her faith but, of course, to our own.′ She was warm, and friendly, and funny, with a very serious message and mission, and took much time in talking with people while signing books. Everyone was impressed with her knowledge, intelligence, and humility."
-William Field, Christ Church

"As a company focused on developing leaders, LINKAGE Inc. knew that Irshad would be the right fit for our Summit theme: diversity and inclusion. But we didn′t know HOW amazing she would be! Irshad had our audience of 750 diversity leaders rising to their feet with her humor, her insights into social change, her understanding of the questions that many people have but are too afraid to ask, and the permission she gave us to ask anyway. Irshad inspires each of us to be our unique selves. The word she epitomizes is authenticity. That is the essence of leadership in a competitive era."
-Karina Wilhelm, Program Director, Linkage Inc.

"During a Chicago blizzard, Irshad Manji managed to pack the auditorium with eager, excited, and sometimes angry students. She questioned received wisdom about hot-button issues: multiculturalism, Islam, human rights, media censorship, US foreign policy, Israel, and the power of citizens. Her entertaining style not only lowered defenses; it made representatives of the campus think. The campus is still buzzing about her visit. This is the university experience at its best."
-Patrick Finnessy, Director, Office of GLBT Concerns, University of Illinois at Chicago

"Our college aims to be on the cutting-edge of diversity. Irshad Manji was the perfect speaker to engage students about why diversity is about more than race and gender. It is also about different ideas. Her articulate defense of controversial yet humane ideas, and her respectful challenges to critics, gave more students the strength to think for themselves. They surrounded her for two hours after the event, participating in dialogue and debate. Irshad was, in the words of one onlooker, a ′rock star.′ That kind of relevance is what education should be about."
-Ambassador Walter Carrington, Warburg Professor in International Relations, Simmons College, 2004-2007

"Irshad Manji's questioning techniques propelled our students to look deep within themselves and identify how global issues are affecting them personally. We term this not the 'Socratic method' but the 'Manji method'!"
-Kathleen Ponze, Director of Education, Young Women's Leadership Foundation

"I started a Global Religions Club and invited Irshad Manji to speak to my peers. She was riveting. Her personality and humor engaged the students immediately and left them with a desire to learn more. Irshad even came back months later to interact one-on-one with our club. To me, Irshad represents the passionate drive for change that is required to make a difference."
-Mark Prinz, Trinity High School, New York

"It was a huge success. Ms. Manji was very well received by an audience of about 300, many of whom bought her book and solicited an autograph afterwards! Our leadership was thoroughly thanked by many of our members, as well as members of the public for inviting her…We were thrilled to have that feedback, and certainly would recommend Ms. Manji as a speaker to our ally organizations."
–Canadian Union of Public Employees

"Irshad, I want to thank you for your awesome presentation. For me and almost everyone else I spoke with, your speech was the highlight of our communications conference."
-Chris Powers, Royal Canadian Mounted Police

"The response last night and today have been so positive. We will be sending a significant check to the Save Darfur Coalition. We have been organizing the Distinguished Speakers Program for five years, and this was one of the best evenings ever."
-Harvey Gold, Executive Director, Congregation Beth Shalom (Illinois)

"Thank you for participating in the India Today Conclave and speaking on the subject of ′Does Terror have a Religion?′. Your valuable contribution helped in making the Conclave a great success. As a writer and activist, your passion and commitment to combating the distortions in Islam and making the crucial separation between faith and dogma was highly appreciated. The personal examples you quoted about education and indoctrination were extremely well put and struck a chord with the audience."
- The India Today Group

"She was WONDERFUL in every way!! So smart, gracious, warm and generous with her time. The audience feedback was very positive and she received a standing ovation on Saturday. Her message is powerful. And, we sold EVERY book – over 100 copies. Irshad has a new fan club here!"
- Newport Beach Public Library Foundation
Allah, Liberty and Love: The Courage to Reconcile Faith and Freedom
In Allah, Liberty and Love, Irshad Manji paves a path for Muslims and non-Muslims to transcend the fears that stop so many of us from living with honest-to- God integrity: the fear of offending others in a multicultural world as well as the fear of questioning our own communities. Since publishing her international bestseller, The Trouble with Islam Today, Manji has moved from anger to aspiration. She shows how any of us can reconcile faith with freedom and thus discover the Allah of liberty and love—the universal God that loves us enough to give us choices and the capacity to make them.

Among the most visible Muslim reformers of our era, Manji draws on her experience in the trenches to share stories that are deeply poignant, frequently funny and always revealing about these morally confused times. What prevents young Muslims, even in the West, from expressing their need for religious reinterpretation? What scares non-Muslims about openly supporting liberal voices within Islam? How did we get into the mess of tolerating intolerable customs, such as honor killings, and how do we change that noxious status quo? How can people ditch dogma while keeping faith? Above all, how can each of us embark on a personal journey toward moral courage—the willingness to speak up when everybody else wants to shut you up?

Allah, Liberty and Love is the ultimate guide to becoming a gutsy global citizen. Irshad Manji believes profoundly not just in Allah, but also in her fellow human beings.
Order Here




Trouble with Islam Today: A Muslim′s Call for Reform in Her Faith
"I have to be honest with you. Islam is on very thin ice with me.... Through our screaming self-pity and our conspicuous silences, we Muslims are conspiring against ourselves. We′re in crisis and we′re dragging the rest of the world with us. If ever there was a moment for an Islamic reformation, it′s now. For the love of God, what are we doing about it?"

In this open letter, Irshad Manji unearths the troubling cornerstones of mainstream Islam today: tribal insularity, deep-seated anti-Semitism, and an uncritical acceptance of the Koran as the final, and therefore superior, manifesto of God′s will. But her message is ultimately positive. She offers a practical vision of how Islam can undergo a reformation that empowers women, promotes respect for religious minorities, and fosters a competition of ideas. Her vision revives "ijtihad," Islam′s lost tradition of independent thinking. In that spirit, Irshad has a refreshing challenge for both Muslims and non-Muslims: Don′t silence yourselves. Ask questions—-out loud. The Trouble with Islam Today is a clarion call for a fatwa-free future.
Order Here





How Do We Clean House in the Financial, Political or Religious Sectors?
With Americans reeling from corruption - in the financial industry, in organized religion, and in our political culture - it′s time to answer the question: How do we clean house? Through moral courage.

Robert F. Kennedy defined "moral courage" as the willingness to speak truth to power within your circle for the sake of a greater good. Or, as Prof. Manji puts it, "speak up when everyone else wants to shut you up." No wonder Lesley Stahl of 60 Minutes calls her "the master of moral courage."

Whether addressing corporate managers about workplace diversity, congregations about spiritual integrity, or students and teachers about a future of real opportunity, Irshad Manji gives game-changing guidance that individuals can take away and apply to their lives.

Now more than ever, America needs our voices. Irshad Manji is using hers to issue your wake-up call.

Creating Diversity for Prosperity
Irshad Manji belongs to several minority communities, which makes her a uniquely credible voice on diversity. But she emphasizes that diversity is not about appearances. It goes deeper than race, gender, or culture. Real diversity is about being uniquely individual. Dare to think differently from those in "your" group. That′s the way to realize your full human potential.

By sharing examples from her own life and that of renowned historical figures, Irshad Manji shows us how individuality benefits the greater good. Along the way, she answers questions that help conquer fears.

Speak your mind. Engage your conscience. Accept your uniqueness. Each of us has an authentic voice. Using hers, Prof. Manji will help you enhance the diversity of your environment.

The Future of Islam
In this dynamic presentation, Irshad Manji charts the course for the reform of Islam. By "reform," she means reconciling faith and freedom. Professor Manji offers key insights into a new generation of Muslims, illuminating their challenges and opportunities. She also empowers non-Muslims to support Islamic reform in ways that bring out the better angels in all of us.

Starting with her personal journey and ending on recommendations for action, Professor Manji urges every individual - Muslim and non-Muslim - to become a leader in the struggle for universal human rights. Better yet, she shows us how.
Irshad Manji, Human Rights Speaker: Keynote
Irshad Manji wipes away superficial understandings of diversity, reminding us that if we examine a group of people classified as "Muslim," "Latino," or "female," we will see a variety of unique individuals with a range of experiences and viewpoints. She relays a robust debate she recently had with her mother to illustrate this. While both women are liberal Muslims, Irshad's mother was offended by cartoons depicting Muslims negatively, while Irshad viewed it as a testimony to the importance of freedom of speech.
"People who belong to the same identity communities do not always think alike, and that is the value of diversity," Irshad points out, encouraging people to remember that different thoughts and ideas are what lay at the heart of diversity and enrich our experience.
Irshad Manji: Speech and Panel, Is there a "Moderate Islam"?