Pulitzer Prize-winning journalist, Gretchen Morgenson is known for her hard-hitting reporting on what really happens on Wall Street. Throughout her 40-year career, she has exposed corporate scandal, untangled financial fiascos, and raised public awareness that there is a need for greater accountability within Corporate America.
Since 1998, Morgenson has served as the assistant Business and financial Editor of the New York Times, disclosing CEO pay abuses, conflicts of interest, corporate governance failures, and failed regulation of the financial sector. Her in-depth investigative reporting into the dubious actions that resulted in the Dot Com and Telecom crashes earned her a Pulitzer Prize. Her best-selling book Reckless Endangerment co-authored with housing finance expert Joshua Rosner examines the lead role that government-sponsored enterprises Fannie Mae and Freddie Mac played in the 2008 Financial Crisis.
Though she originally aspired to be a political journalist, Morgenson started her career as a "slave assistant" at Vogue where she eventually worked her way to being the magazine's financial columnist. Discouraged by her low wages and the notion that very few people realized Vogue had a financial column, she became a broker on Wall Street, where she witnessed the beginnings of the 1982 Bull Market and received what she refers to as "a workingman's MBA - a great education into how everything got done." This proved to be an asset when she returned to journalism, reporting for Forbes and later the New York Times.
Full Profile
Gretchen Morgenson is assistant business and financial editor and a columnist at the New York Times. She has covered the world financial markets for The Times since May 1998 and won the Pulitzer Prize in 2002 for her "trenchant and incisive" coverage of Wall Street. She was also a member of the team that won the prestigious Gerald Loeb Award for deadline/beat reporting for the newspaper's 1998 articles on the near collapse of Long Term Capital Management, the massive hedge fund whose troubles roiled the world's financial markets. In 2000, she won the ICI Education Foundation and American University School of Communication Journalism Award for excellence in personal finance reporting.
Ms. Morgenson joined The Times as assistant business and financial editor in May 1998. Previously, she was assistant managing editor at Forbes magazine since rejoining the magazine in March 1996. Before that, she was the press secretary for the Forbes for President campaign from September 1995 to March 1996.
From August 1993 to August 1995, Ms. Morgenson was the executive editor at Worth magazine. As the number two editor, she oversaw all financial coverage and also wrote an investigative "Full Disclosure" column monthly. From November 1986 to August 1993, she was an investigative business writer and editor at Forbes magazine. She broke the story of anti-investor practices on the Nasdaq stock market that was followed by Justice Department and SEC investigations. Earlier, she oversaw several Forbes investing sections and their Washington bureau. From January 1984 to November 1986, she was a staff writer at Money magazine.
Ms. Morgenson was a stockbroker for Dean Witter Reynolds in New York from September 1981 to January 1984. She began her career at Vogue magazine as an editorial assistant in August 1976, and by the time she left the magazine in July 1981, she was a writer and financial columnist.
Ms. Morgenson is the co-author of Reckless Endangerment (2011) and The Woman's Guide to the Stock Market, and author of Forbes Great Minds of Business. She received a B.A. degree in English and history from Saint Olaf College.
Testimonial

"Hearty kudos on the conference! You did it again—for the 17th time. You ran a day unlike any other in presenting such a diversity of speakers and deep insights into the soft and hard aspects of being a leader. I commend you for your great work in crafting this conference. One specific note—having Platon [award-winning photographer and author of Power] close out the speaker lineup was sheer brilliance in your programming."

– Jim Kristie
Editor & Associate Publisher
Directors & Boards
Gretchen Morgenson Speaker Videos
Gretchen Morgenson, Financial Journalist: Keynote
Gretchen Morgenson explains why many parts of the country are still feeling the impact of the 2008 Financial Crisis and where we might go from here. As sectors such as manufacturing have become much smaller parts of our economy, the growing financial sector has filled in the gaps, coming to dominate GDP and many other aspects of the United States - namely, government.
"As long as these huge financial companies are in the driver's seat in Washington, 'Too Big to Fail' and the problems associated with it will be alive and well," Morgenson declares, elaborating that the financial sector's influence in politics has the potential to keep our economy stuck in a repeat cycle of "Boom, Bust, and Taxpayer Bail-out."
Gretchen Morgenson in conversation with James Flanigan
Speeches / Speaking Engagements

Gretchen Morgenson turns the complexity of Wall Street and financial policy into compelling stories. One of the financial sector's most fearless watchdogs, she often speaks on the causes and lessons from the 2008 Financial crisis along with what can be done to reduce corruption and scandal within corporate America. A nationally known journalist and former broker who worked in the trenches of the stock market during the 1980s bull market, Morgenson has an exhaustive knowledge of what happens on Wall Street plus the skills to explain it in plain English.

* Please note that while this speaker's specific speaking fee falls within the range posted above (for Continental U.S. based events), fees are subject to change. For current fee information or international event fees (which are generally 50-75% more than U.S based event fees), please contact us.
Top25 Speaker Voting

Gretchen Morgenson needs 6 vote(s) to make it into the Top 25 speakers on Speaking.com!
Speaker Booking Tip
"Tip: speakers bureaus can provide: speaker fee negotiation, insurance, smooth logistics and value add-ons such as extra sessions. "
For Event Planners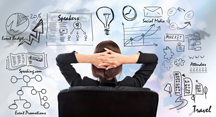 • Keynote Speaker Booking Toolkit.
• Booking a Celebrity Speaker.
• How to Find and Book the Right Speaker.
• Google+ Event Planning Forum.
• Tips for International Clients Booking U.S. Based Speakers.
Similar Speakers
David Gardner

Armed with a solid handle on fifth grade math and an amateur love of investing instilled in him by his father, David Gardner and his…

Tom Gardner

Tom Gardner doesn't mind it when people call him a Fool to his face. In fact, he encourages it. Tom graduated with an honors degree…

Sara Blakely

Starting out with just $5000 in savings, Sara Blakely, entrepreneur and designer, is now one of the most famous names in the 2 billion-dollar hosiery…

Working with your speakers agency on our training projects during the year proved to be a great business choice. I felt that my account reps were always around when I needed them, willing to help and listen. They showed flexibility when it was required and were reliable and dependable.
KPMG, Europe
About SPEAKING.com
Established in 1994, we are exclusive agents for some of the world's leading experts, celebrities and professional speakers.
We offer event planners a fully staffed speaker logistics planning team, plus a personal SPEAKING.com Account Executive – a knowledgeable and trustworthy partner. We guarantee your satisfaction with your speaker and a smooth booking process.
Contact us today to book your favorite speaker.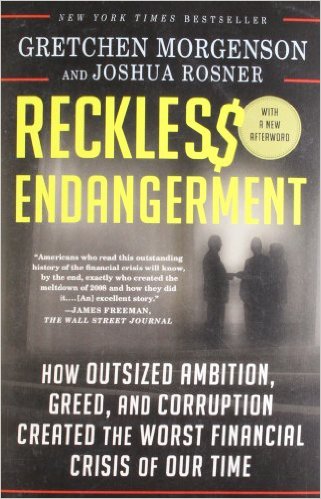 Reckless Endangerment: How Outsized Ambition, Greed, and Corruption Created the Worst Financial Crisis of Our Time
A
Washington Post
Notable Nonfiction Book for 2011 One of
The Economist's
2011 Books of the Year
In Reckless Endangerment, Gretchen Morgenson exposes how the watchdogs who were supposed to protect the country from financial harm were actually complicit in the actions that finally blew up the American economy. Drawing on previously untapped sources and building on original research from coauthor Joshua Rosner―who himself raised early warnings with the public and investors, and kept detailed records―Morgenson connects the dots that led to this fiasco.
Morgenson and Rosner draw back the curtain on Fannie Mae, the mortgage-finance giant that grew, with the support of the Clinton administration, through the 1990s, becoming a major opponent of government oversight even as it was benefiting from public subsidies. They expose the role played not only by Fannie Mae executives but also by enablers at Countrywide Financial, Goldman Sachs, the Federal Reserve, HUD, Congress, and the biggest players on Wall Street, to show how greed, aggression, and fear led countless officials to ignore warning signs of an imminent disaster.

Gretchen Morgenson, Financial Journalist: Keynote
Gretchen Morgenson explains why many parts of the country are still feeling the impact of the 2008 Financial Crisis and where we might go from here. As sectors such as manufacturing have become much smaller parts of our economy, the growing financial sector has filled in the gaps, coming to dominate GDP and many other aspects of the United States - namely, government.
"As long as these huge financial companies are in the driver's seat in Washington, 'Too Big to Fail' and the problems associated with it will be alive and well," Morgenson declares, elaborating that the financial sector's influence in politics has the potential to keep our economy stuck in a repeat cycle of "Boom, Bust, and Taxpayer Bail-out."
Gretchen Morgenson in conversation with James Flanigan