Top25 Speaker Voting

Gabor George Burt needs 8 vote(s) to make it into the Top 25 speakers on Speaking.com!
Speaker Booking Tip
"Tip: ask your speaker to do a book signing or attend a VIP meal with your guests. "
For Event Planners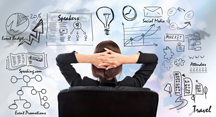 • Keynote Speaker Booking Toolkit.
• Booking a Celebrity Speaker.
• How to Find and Book the Right Speaker.
• Google+ Event Planning Forum.
• Tips for International Clients Booking U.S. Based Speakers.
Similar Speakers
Aimee Mullins

Named one of the "Coolest Girls in Sports" by Sports Illustrated, Aimee Mullins has redefined what's possible for an entire generation of differently-abled people. The…

Dara Torres

Dara Torres is a twelve-time Olympic medalist, known for being the fastest female swimmer in America. She entered her first international swimming competition at only…

Greg McKeown

Author of the bestseller Essentialism: The Disciplined Pursuit of Less, Greg McKeown is one of today's most distinguished voices in business thought leadership known for…

It was an extreme pleasure to work with our account rep. She was friendly, flexible, and knowledgeable about all their speakers. She made the process simple. I cannot begin to put into words the impact that our speaker had on our audience. People are still taking about his presentation and his program set a standard on all diversity programs.
FDIC: Federal Deposit Insurance Corporation
About SPEAKING.com
Established in 1994, we are exclusive agents for some of the world's leading experts, celebrities and professional speakers.
We offer event planners a fully staffed speaker logistics planning team, plus a personal SPEAKING.com Account Executive – a knowledgeable and trustworthy partner. We guarantee your satisfaction with your speaker and a smooth booking process.
Contact us today to book your favorite speaker.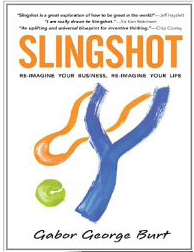 Slingshot: Re-Imagine Your Business Re-Imagine Your Life
What if you could reignite your childhood creativity in a systematic way, to overstep self-imposed limitations and to discover what you are really capable of achieving? It's all here at your fingertips. Defy conventional wisdom and give reign to your imagination for success in your business and your life.
Continuous innovation is both necessary and exhilarating, and we all possess the inner capacity for it. Our capacity has simply been buried and lays dormant within us. As children, our imagination knew no boundaries. We would grab a slingshot and be instantly transformed into a warrior, a spy, a huntress, or protector of treasure. But as we grew older, our intellectual comfort zone shifted from that of continuous exploration and inquisitiveness to that of conformity with accepted norms of perception. All is not lost, however. We just need the right framework to re-engage our youthful creativity: the Slingshot Framework.
Find out why you need to infatuate your target audience and to provide them continuous lifestyle enrichment; how to become market-driving and to shape your offering for broadest relevance; and how to channel your reclaimed creativity into smart strategy. Launch yourself to new business and personal heights and have fun doing it.
Re-Imagine the Boundaries of Your Business
In a business environment without borders, standing still is not an option. According to visionary Burt, you are either actively shaping the future of your market space or being left behind by others who are. His "slingshot framework" enables a participant to become a future-shaper in his/her organization and harness creative thinking to drive relevance and growth. During his interactive presentations using his proprietary framework, he teaches audiences to:
· Turn the weakest points of their customers' experience into the strongest
· Aim not simply to satisfy, but to "infatuate" customers
· Stretch the definition of business in order to discover new markets of relevance and impact
· Embrace the "Shortcut to Meaningful Innovation" by unlocking powerful combinations of already existing components
At the end of the session, participants will possess the critical link between creativity and smart strategy and be empowered to:
· Systematically use new creativity
· Create and sustain strong emotional connection with target audiences
· Elevate business to shape lifestyles (and workstyles) rather than simply be a provider of goods or services
· Pursue meaningful innovation with the most impact and lowest cost
Harness the Full Creative Potential of Your Organization
A survey of 100,000 people by interesting.org found that 98% believe creativity is important for their work, yet only 45% consider themselves creative, and a mere 2% think that their place of work fosters creativity. The good news, says Burt, is that creativity is a vastly underused, but completely free, abundant and immensely powerful resource we all possess. In this session, Burt shows how to capture and utilize creative thinking as a key resource that enables participants to:
· Connect systematic creativity with smart strategy
· Align the organization around the pursuit of meaningful innovation
· Shape the future of the market space
· Achieve strong customer loyalty, expanded relevance and sustained growth
How to Create Continuous Blue Oceans
Most companies are unable to find blue oceans—market spaces they have all to themselves. If they do find them, they are incapable of keeping them and discovering subsequent blue ocean spaces. In this presentation, Burt will show participants how they can create ongoing blue oceans of high customer value with no competition. A leading expert in blue ocean strategy, Burt pinpoints the key elements and simple approach to creating continuous blue oceans, while allowing an organization to maintain high growth, distinctive market offerings, and sidestep cutthroat price competition.
Re-Imagine Dinners
Burt's Re-Imagine Dinners are intimate, exclusive gatherings of VIP attendees designed to explore how to overstep boundaries for continuous growth and relevance. Burt plays the role of host and provocateur, leading a combination of conversation and activities that challenges attendees to learn from each other. Each dinner is organized in a memorable setting with a creative chef who demonstrates the principles of "re-imagining boundaries" in the dinner itself, using ingredients in unusual yet savory combinations. All participants sit around a single table, which fosters an environment of strong group interaction.
Gabor George Burt: TEDxGrandRapids - Innovate: Innovation
Speaking on the topic of innovation, Gabor says, "We live in such a fast paced world that we hardly have the time to pause, reflect and look back to see how far we have come because of innovation."
Using an old-fashioned phone to illustrate the power of innovation, he says, "A relic like this really brings that point home because this device is only 75 years old. 75 years ago this represented the very pinnacle of telecommunications and of course it was attached to a wall. Compare that to the mobile phone or handheld device that we all are carrying around. That gives you some perspective."
Keynote Speech at Forum One
Gabor George Burt: Interview - World of Business Ideas Forum
TEDx Verona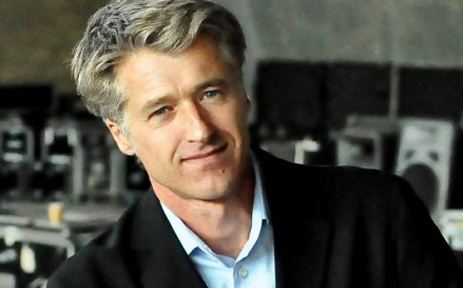 As an expert on overstepping boundaries, Gabor George Burt helps companies expand and succeed by teaching them how to eliminate perceived limitations. He provides an informative, step-by-step framework for re-imagining self-imposed limits in his book Slingshot. He has been called a visionary for shaping strategies for organizations, which have included start-ups and Fortune 500 companies. ... more