Top25 Speaker Voting

Fredrik Haren needs 6 vote(s) to make it into the Top 25 speakers on Speaking.com!
Speaker Booking Tip
"Tip: speakers bureaus provide added value that you cannot get by booking speakers directly. "
For Event Planners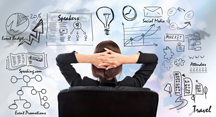 • Keynote Speaker Booking Toolkit.
• Booking a Celebrity Speaker.
• How to Find and Book the Right Speaker.
• Google+ Event Planning Forum.
• Tips for International Clients Booking U.S. Based Speakers.
Similar Speakers
Thomas Kuczmarski

Innovation guru, Thomas Kuczmarski has helped hundreds of clients, ranging from small businesses to Fortune 100 corporations, boost their competitive edge and performance by building…

Robert Tucker

Having studied the topic of innovation and the world's greatest innovators for over three decades, Robert B. Tucker has been an adjunct professor at UCLA…

Jim Carroll

Jim Carroll is at the forefront of global futurism, helping an array of blue-chip clients to predict the trends and innovations of coming years before…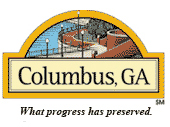 I so appreciated my representative for his responsiveness and for the ease with which I could communicate with him. This was my first time having to secure the talent for our program myself, and I could not have asked for a better experience with your speakers agency.
Mayor's Commission on Unity, Diversity and Prosperity for Columbus, GA
About SPEAKING.com
Established in 1994, we are exclusive agents for some of the world's leading experts, celebrities and professional speakers.
We offer event planners a fully staffed speaker logistics planning team, plus a personal SPEAKING.com Account Executive – a knowledgeable and trustworthy partner. We guarantee your satisfaction with your speaker and a smooth booking process.
Contact us today to book your favorite speaker.

"One of the guests said it was the best speech he had heard in his life. Almost everyone said that they felt highly motivated. So thank you very much again, it′s been a pleasure having Fredrik with us and it has also been great working with you!"
Blumberry
(Event booked by Speakers Platform)
"Fredrik Härén spoke at our kick off and everyone who attended was extremely impressed and were all inspired to create new innovations. Fredrik's speech was the only thing everyone talked about at the end of the conference. I highly recommend to bring Fredrik in as a key note speaker."
Mikael Pawlo,
CEO,
Mr Green
"Thank you so much for giving such an interesting presentation at our conference in Stockholm. We have had an extremely good feedback."
Sarah Garside,
Praxit
"I've never heard someone speak on creativity so creatively."
Tom Estad,
Singapore Management University
Business Creativity
This talk is based on Haren's research for The Idea Book. In this presentation, he covers what creativity is, why it is becoming more important, and why businesses and staff need to be more creative than ever. He also delves into why creativity is more difficult, but also, more important than most people imagine. He includes hands-on exercises on how participants can become more creative as companies, leaders and individuals.
Based on Haren's research for One World. One Company, this talk helps attendees understand what it takes to go from a multi-national corporation to a truly global company. He explains the global divide—how some companies thrive in a global world and some do not—and the pitfalls and challenges companies face when trying to become global. Haren also addresses the advantages of transforming into a global company.

Haren's research for The Developing World is the basis for this talk. In it, he addresses the need for idea perception, or really seeing how the world is changing. He helps audiences see how creativity is different in the developing world and the developed world, and how to rapidly develop new ideas. This inspirational and provocative talk is for business leaders from both the developed and the developing world.

In this workshop, Haren calls on some of the most creative companies in the world to help attendees learn how to:

develop creativity
develop the creativity of staff
look at creating new ideas
learn new ways of turning problems into solutions, and
develop a creative environment, and how to use them.
what kills creativity and what develops it.



Full Speech - One World Company
"You are brainwashed at school not to be a creative person but to kill the creativity," Fredrik Härén claims, explaining how companies must regain that creativity in their employees to succeed. He explains how we must return to basics and creativity, saying, "Even before you start thinking creatively you have blocked your way of thinking."
Keynote Speech
Playativity: The value of play and creativity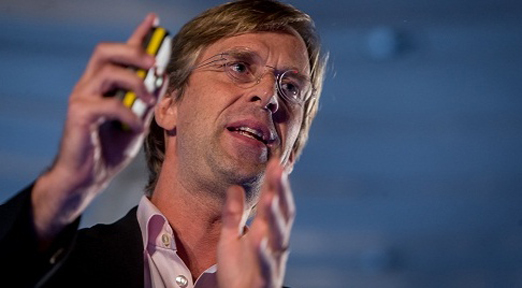 One of the new stars in creativity and innovation, Fredrik Härén has been invited to deliver more than 1500 speeches and workshops in more than fifty countries. A Swedish "Speaker of the Year," Fredrik uses humor and a powerful presentational style to explain to audiences the importance of creativity and how everyone is more creative ... more