* Please note that while this speaker's specific speaking fee falls within the range posted above (for Continental U.S. based events), fees are subject to change. For current fee information or international event fees (which are generally 50-75% more than U.S based event fees), please contact us.
Top25 Speaker Voting

Freddie Ravel needs 8 vote(s) to make it into the Top 25 speakers on Speaking.com!
Speaker Booking Tip
"Tip: find a speaker in your local area to save on travel costs. Most speakers will also reduce their keynote fee for local events. "
For Event Planners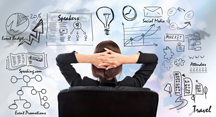 • Keynote Speaker Booking Toolkit.
• Booking a Celebrity Speaker.
• How to Find and Book the Right Speaker.
• Google+ Event Planning Forum.
• Tips for International Clients Booking U.S. Based Speakers.
Similar Speakers
Janet Evans

Five-time Olympic medalist Janet Evans is considered the greatest female distance swimmer of all time. At age 16 she surprised the world when she captured…

Warren Macdonald

A catastrophic moment redefined Warren Macdonald's life in April 1997 when a one-ton boulder fell on him during an excursion on a remote Australian island.…

Susan Ershler

History-making mountain climber and Fortune 500 executive, Susan Ershler has scaled mountains in both the natural world and business world. During ten years she and…

Everyone at your speakers agency were professional and helpful throughout the process, making it easy to book, communicate, and prepare for our event.
Hewlett Packard
About SPEAKING.com
Established in 1994, we are exclusive agents for some of the world's leading experts, celebrities and professional speakers.
We offer event planners a fully staffed speaker logistics planning team, plus a personal SPEAKING.com Account Executive – a knowledgeable and trustworthy partner. We guarantee your satisfaction with your speaker and a smooth booking process.
Contact us today to book your favorite speaker.


What client′s are saying about Ravel...

I had the pleasure of hearing Freddie Ravel use the language of music to show how listening skills are critical to our success in business and in life. Whether it′s getting "in tune" with our customers, associates, families or ourselves, his incredible talent delivers this message through Tune Up to Success™, a truly unique, innovative, and entertaining leadership development program.
– Randy Salley, Senior Vice President, Information Systems, Wal Mart Headquarters

In my 20 years of experience in the human potential and peak performance industry, I have never come across a message with such incredible congruency. Freddie's cross-section of skills in commanding and connecting to his listeners is positively unique and he creates a fantastic team harmony with every audience I have witnessed. I highly recommend the Tune Up to Success™ Curriculum to any company that wants to make measurable change.
– Bill Ganz, CEO, Corporate Productions & Custom Programs: Epson, Kenwood & Anthony Robbins

A brilliant keyboard artist.
– Madonna

Freddie′s expression comes from the source of all music, the spirit which is infinite silence and dynamism at the same time.
– Deepak Chopra M. D. (international icon of mind-body medicine)

Freddie thrilled my entire staff by transforming our CQI Training Event into a smashing success. Everyone loved him!
– Phyllis Dessel, Director, Berks County Quality Assurance Training, Reading, PA

Freddie knows how to take the genre of music to demonstrate the power of listening on purpose. He seamlessly applies this concept and others to provide measurable value to any business professional. To be entertained and taught at the same time is rare indeed.
– Christian Leinbach, Vice President, Westlawn Graphic and Integrated Solutions, Sinking Springs, PA

Mr. Ravel was brilliant, inspiring and entertaining with core messages that are applicable to the key facets of our business.
– Roch Dubé, Sr. Vice-President, Bell Canada

Everyone on our team continues to rave about the spark and excitement that Freddie Ravel generated at both our 1999 & 2000 National Association of Music Merchants conventions.
– Dan Slick, General Manager, Panasonic Corporation, Secaucus, NJ

Freddie's message has left a powerful impact on our continued success here and we will build on what he started.
– Ed Tomlinson, Yamaha Corp.

Freddie Ravel is one of L.A.'s truly great keyboardists.
– The Hollywood Reporter

The originality of Freddie's approach to a variety of musical styles is fascinating and his strong Latin roots bring passion to his music!
– Maurice White, Founder and leader, Earth, Wind & Fire

Like a blast of light, it is immediately clear that Freddie Ravel is a dramatic keyboardist with a dynamic, explosive style.
– Jazz Times Magazine

From pop-catchiness to poignancy without missing a beat, Ravel demonstrates his mastery of the keyboard with a melodic touch that like the Pied Piper never falters.
– Jazzwise, UK

Blending jazz textures, a dash of rock energy and tropical rhythms with his charismatic performance style, Ravel continues to create a powerful impact on the crossover pop-jazz market.
– Don Heckman, Los Angeles Times

A beautifully crafted piano melody with a distinctive guitar line, Freddie Ravel's Sunny Side Up is a home run.
– Steve Stiles, Program Director, XM Satellite Radio

Freddie makes music from the spheres, the angels, and the Gods.
– Marianne Williamson, #1 N.Y. Times Author

Freddie Ravel has developed a cutting-edge approach to learning and productivity through the use of music. That music is within us all is unquestionable:that it can be harnessed to improve our lives is the remarkable achievement of Ravel's Tune Up To Success.
– Eric Wentworth, CEO Wentworth Advertising & Public Relations
THE PRELUDE
INTRODUCTION -
Included in every service we offer, Freddie and his tune up team conduct a pre-event re-HEAR-sal. Listening to your needs, we orchestrate a customized performance to articulate your goals.
KEYNOTE CONCERT
MAIN THEME - This one hour presentation is customized to your goals and musical tastes, and delights audiences while giving them the skills to improve and orchestrate their own performance.
MOST REQUESTED KEYNOTE TOPICS:

LEADERSHIP
Empower your leaders with breakthrough tools and techniques.

COLLABORATION
Transform from the dissonance of "I can't" to the harmony of "We can."

TIME MANAGEMENT
Master the application of rhythm and tempo to increase productivity.

PEAK PERFORMANCE
Achieve your goals to score and sustain record profits.
---
TUNE UP TO SUCCESS PROGRAMS
CORPORATE
Leadership, Teams and Time - A holistic approach to revolutionizing work cultures.
HEALTH & WELLNESS
TUNE UP to health...from the inside out.
EDUCATION
Empowering students with breakthrough listening skills.
SUSTAINABILITY
Learn how Music Applied to Life™ can enhance and support a sustainable and vibrant paradigm for a world in dire need of solutions.
CHANGE YOUR TUNE
CHANGE YOUR LIFE
Solutions to the disconnect of a "Connected" world/business culture.
---
ADDITIONAL PROGRAMS
HALF DAY
DEVELOPMENT - After presenting the Keynote Concert we break into workshops followed by a review of the program′s concepts and their application.
FULL DAY
SYMPHONY - Experience additional workshops on listening and dissonance, then sit back and be entertained by a specatcular musical performance which you will "hear" in a whole new light!
THE FINALE
ENCORE - Though we finish at the Finale, the learning never stops. Our Encore program offers critical follow up teleconferencing and post- training to insure that the "music" of your organization continues to orchestrate goals and the success markers you are striving for.

Speech Demo Video
In this video, Freddie begins by dazzling the audience with his piano-playing skills. He then discusses his TUNE UP to Success system. "After 30 years of performing in the world of popular and classical music, the idea occurred to me that we could use the same consistent and solid methods of musical communication to empower any organization," he says, "where the issues of leadership, team building and active listening can be dramatized in a very powerful way."
He goes on to explain how music theories can be applied to an individual or a business organization. "When an organization is tuned up to its purpose, it is no different than an orchestra and a great performance," he says. "The three elements of music: melody, harmony and rhythm, show up in your personal and professional life."
Freddie Ravel London Business Conference
Google Talk
Keynote Intro