Golf legend Fred Couples brings his complete passion and love of his sport to your event. His beloved persona in addition to his impressive career, make him a powerful choice to promote your golf course or project.
Even though he has been away from golf's big stage for a while, Fred is still often the top choice in surveys that ask the question: "With which golfer would you like to play 18 holes?" His class and genuine manner have made him a fan favorite. Regarding Fred, Tiger Woods once said, "The way he treated me when I played practice rounds with him as an amateur, I'll never forget. He can be hilarious rambling about nothing, or he can just stand there and make people feel good."
In the past Fred has made golf clothing hip as the public face of Ashworth Golf Footwear & Apparel. His participation has helped raise millions of dollars for charities. He has also combined forces with accomplished landscape designer Gene Bates to raise the bar in golf course design, creating the finest signature courses of this century.
If you want people to associate your project or event with class and integrity, Fred Couples is an outstanding choice as a speaker or visitor.
Full Profile
Fred Couples' name is synonymous with golf in the modern era.  His ability as a world-class player keeps his name in the public spotlight. Whether he is sinking a ten-foot 'money putt' in the Skins Game or making an appearance at your site, Fred is one of the most popular figures in golf today.
In addition to site visits during construction and appearances at the grand opening ceremonies, the sheer marketing power of his name, nickname and physical presence will make a phenomenal impact on your project.
Because of his success as a player, Fred transposes his unchallenged knowledge of golf strategy to golf course design.  Fred′s exceptional playing ability and success in the game has allowed him to experience the great golf courses of the world.  Through his relationship with renowned designer Gene Bates, he can now bring his imaginative design solutions to reality.
Fred has made a commitment that if his name is associated with the design and marketing of a course, he will personally apply his design philosophy and strategy throughout the creative process. To Fred Couples, a signature course is a blend of design, integrity and reputation.  Fred Couples and Gene Bates are an unbeatable combination of world-class player and accomplished course designer, working together to create a new level of golf course design.
Professional Accomplishments
PGA Tour Victories
1983 – Kemper Open
1984 – Player's Championship
1987 – Byron Nelson Classic
1990 – Nissan Los Angeles Open
1991 – Federal Express – St. Jude Classic
1991 – B.C. Open
1992 – Nissan Los Angeles Open
1992 – Nestle Invitational
1992 – The Masters
1993 – Honda Classic
1994 – Buick Open
1996 – Player's Championship
1998 – Bob Hope Chrysler Classic
1998 – The Memorial
2003 – Shell Houston Open
International Tour Victories
1991 – Johnnie Walker World Championship
1994 – World Cup (Individual)
1995 – Dubai Desert Classic
1995 – Johnnie Walker Classic
1995 – Johnnie Walker World Championship
Tour, becoming the first American to do so since Charles Coody in 1973. Couples also teamed with Davis Love III to win a record four consecutive World Cup of Golf titles from 1992 through 1995.
Career Highlights
First PGA TOUR win came in five-man playoff at 1983 Kemper Open
Captured Tournament Players Championship in 1984, carding TPC-SAWGRASS course-record 64 in process. Lowered mark to 63 in 1992 PLAYERS Championship.
Claimed first of two Nissan Los Angeles Open titles in 1990.
Teamed with Raymond Floyd to win 1990 RMCC Invitational hosted by Greg Norman.
Career year was in 1992, when he won three events, including The Masters and more than $1.3 million.
Named PGA TOUR Player of Year for 1991 and 1992.
Won the 1993 Honda Classic over Robert Gamez on the second extra hole.
Captured Lincoln-Mercury Kapalua International in 1993-94.
Won 1994 Buick Open by two strokes over Corey Pavin.
Opened 1995 TOUR schedule with T5 at Mercedes Championships and followed with five straight cuts, including T10 at The Masters
Recorded back-to-back victories on PGA European Tour in November 1995, first American to do so since Charles Coody (1973).  It was also the first time in his career he had consecutive wins…teamed with Davis Love III to win record four consecutive World Cup of Golf titles (1992-95) Won 1995, 1996 and 1999 Skins Games
Teamed with Brad Faxon to win 1994 Shark Shootout.
Teamed with David Duval to win 1999 Shark Shootout.
Winner (with Mike Donald) of 1990 Sazale Classic, on Golf Course Designed by Gene Bates.
Winner of Vardon Trophy 1991-92, Arnold Palmer Award 1992, PGA Player of Year 1992.
In addition, Fred Couples has been a member of four Ryder Cup teams in 1989, 1991, 1993 and 1995. He also secured victories for his country in the 1994 and 1996 Presidents Cups. Over his career, Couples has been given many honors, including the Vardon Trophy for 1991-1992 and the Arnold Palmer Award in 1992. Couples has had fourteen PGA tour victories, including the 1983 Kemper Open, the 1984 Players Championship, the 1987 Byron Nelson Classic, the 1990 Nissan Los Angeles Open, the 1991 Federal Express St. Jude Classic, the 1991 B.C. Open, the 1992 Nissan Los Angeles Open, the 1992 Nestle Invitational, the 1992 Masters, the 1993 Honda Classic, the 1994 Buick Open, the 1996 Players Championship, the 1998 Bob Hope Chrysler Classic and the 1998 Memorial.
Fred Couples has also achieved international victories in the 1991 Jonnie Walker World Championship, the 1994 World Cup (Individual), the 1995 Dubai Desert Classic, the 1995 Jonnie Walker Classic and the 1995 Jonnie Walker World Championship.
Fred Couples Speaker Videos
Speech
Fred Couples recounts the humble tale of how he got hooked on golf and went from being the son of a Seattle groundskeeper to a Hall of Fame professional golfer. "I caddied for a friend of my brother's, Steve Dallas, and by caddying for him, he gave me a set of clubs," narrates Fred. "And when I say caddying, let me rephrase that. I pushed his trolley; I didn't carry his clubs. I was nine-years-old. I didn't even know what I was doing. We were baseball people. My brother was a baseball player, my father was a baseball player, and at nine I didn't know what I was going to be, but I knew it wasn't a caddy."
He describes the simple set of clubs Dallas gave him that made such an impact on his life. "There was a little canvas bag, I'm sure I'm not the only one in the world who got one of these from some supermarket. It was a plastic driver, a five, seven, and nine, and a putter. And I fell in love with the game. I went up to Jefferson Park and played everyday."
Speech
Fred Couples talks about what Texas means to him and how legendary golf coach Dave Williams of the University of Houston phoned his childhood home frequently prompting a surprise move to Houston and a monumental change in the course of his life. "I remember a long time ago when I was 17-years-old and Coach Williams called, I don't know how he got the number to where my parents lived, but he got the number," Fred recalls, detailing that the coach would call every Sunday and speak with his mother. "I very rarely talked to him. I didn't know what to say, I didn't know who he was, I didn't know much about Houston, and my mom came in one day and said, 'Son you're going to Houston.' And what a good move it was for me."
* Please note that while this speaker's specific speaking fee falls within the range posted above (for Continental U.S. based events), fees are subject to change. For current fee information or international event fees (which are generally 50-75% more than U.S based event fees), please contact us.
Top25 Speaker Voting

Fred Couples needs 5 vote(s) to make it into the Top 25 speakers on Speaking.com!
Speaker Booking Tip
"Tip: some speakers might provide one of their popular book titles as a free gift to your audience. "
For Event Planners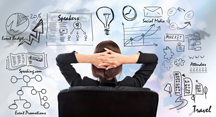 • Keynote Speaker Booking Toolkit.
• Booking a Celebrity Speaker.
• How to Find and Book the Right Speaker.
• Google+ Event Planning Forum.
• Tips for International Clients Booking U.S. Based Speakers.
Similar Speakers
Richard Sherman

Arguably the best cornerback in the league, Richard Sherman crafted a global name for himself within three years of getting drafted by the Seattle Seahawks…

Bob Costas

One of the most recognized faces and voices in sport casting, Bob Costas has covered nearly every major sports landmark within the past 25 years.…

Hale Irwin

Hale Irwin is the most decorated golf player in history. The winner of three U.S. Opens, two U.S. Senior Opens and one victorious U.S. Ryder…

SPEAKING.com / Core Agency were very helpful in every way possible. I would recommend them to others and we will most definitely secure all our future conference speakers through them again.
Babcock & Wilcox
About SPEAKING.com
Established in 1994, we are exclusive agents for some of the world's leading experts, celebrities and professional speakers.
We offer event planners a fully staffed speaker logistics planning team, plus a personal SPEAKING.com Account Executive – a knowledgeable and trustworthy partner. We guarantee your satisfaction with your speaker and a smooth booking process.
Contact us today to book your favorite speaker.

Speech
Fred Couples recounts the humble tale of how he got hooked on golf and went from being the son of a Seattle groundskeeper to a Hall of Fame professional golfer. "I caddied for a friend of my brother's, Steve Dallas, and by caddying for him, he gave me a set of clubs," narrates Fred. "And when I say caddying, let me rephrase that. I pushed his trolley; I didn't carry his clubs. I was nine-years-old. I didn't even know what I was doing. We were baseball people. My brother was a baseball player, my father was a baseball player, and at nine I didn't know what I was going to be, but I knew it wasn't a caddy."
He describes the simple set of clubs Dallas gave him that made such an impact on his life. "There was a little canvas bag, I'm sure I'm not the only one in the world who got one of these from some supermarket. It was a plastic driver, a five, seven, and nine, and a putter. And I fell in love with the game. I went up to Jefferson Park and played everyday."
Speech
Fred Couples talks about what Texas means to him and how legendary golf coach Dave Williams of the University of Houston phoned his childhood home frequently prompting a surprise move to Houston and a monumental change in the course of his life. "I remember a long time ago when I was 17-years-old and Coach Williams called, I don't know how he got the number to where my parents lived, but he got the number," Fred recalls, detailing that the coach would call every Sunday and speak with his mother. "I very rarely talked to him. I didn't know what to say, I didn't know who he was, I didn't know much about Houston, and my mom came in one day and said, 'Son you're going to Houston.' And what a good move it was for me."