* Please note that while this speaker's specific speaking fee falls within the range posted above (for Continental U.S. based events), fees are subject to change. For current fee information or international event fees (which are generally 50-75% more than U.S based event fees), please contact us.
Top25 Speaker Voting

Emory Austin needs 8 vote(s) to make it into the Top 25 speakers on Speaking.com!
Speaker Booking Tip
"Tip: find a speaker in your local area to save on travel costs. Most speakers will also reduce their keynote fee for local events. "
For Event Planners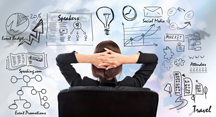 • Keynote Speaker Booking Toolkit.
• Booking a Celebrity Speaker.
• How to Find and Book the Right Speaker.
• Google+ Event Planning Forum.
• Tips for International Clients Booking U.S. Based Speakers.
Similar Speakers
Susan Ford Bales

One of the country's most beloved advocates on dealing with breast cancer and drug addiction, Susan Ford Bales has touched thousands with her compassion, empathy,…

Christine Clifford

Christine Clifford′s experience taught her how to market and sell products, services and herself. Now, Christine shares that message with others. Christine definitely cracked "the…

Jordan Goodman

Jordan Goodman, is known as America's 'Money Answers Man' for a good reason. He has been answering America's questions about personal finance for over 35…

The retreat was extraordinary, professional, and personable. Everyone is still raving about it. They said it was the best experience of their lifetime. And, I would have to agree. I most certainly hope we have the opportunity to work together in the future.
YPO: Young Presidents' Organization
About SPEAKING.com
Established in 1994, we are exclusive agents for some of the world's leading experts, celebrities and professional speakers.
We offer event planners a fully staffed speaker logistics planning team, plus a personal SPEAKING.com Account Executive – a knowledgeable and trustworthy partner. We guarantee your satisfaction with your speaker and a smooth booking process.
Contact us today to book your favorite speaker.

"Plenty of people will certify your skill! but, if you ever need a referral that goes a level deeper, that certifies your dedication, your substance and professionalism, then call me first. we could not have done it without you."
Karl F. Volkman,
Berkshire Life Insurance Company
"YOU! by far are the most stunning, amazing, influential and motivational person I have met... Words alone cannot express my appreciation..."
Harold L. Gieseking,
Virginia Job Corps
"Guess what! You came in first! Your presentation received the #1 rating of the 95 sessions that made up the agenda. Of course, I knew this all along...."
Kib Shorey, Customer Relations Director,
National Computer Systems
"Your energy, wit, intelligence and wisdom captured all of us. You were simply wonderful."
Bill Moren, Director,
The Principal Financial Group
"...A lot of your expressions were repeated throughout the week- you are a tough act to follow."
John E. Plummer, Director,
Occupational Safety & Health Administration
"Refreshingly extraordinary! Enthusiasm for your presentation at our main tent resulted in overflow audiences at your workshop."
Dan Boe,
IBM Corporation
"Your keynote presentation Sunday night was so successful that more than double the space was needed at the spouses′ luncheon Monday!"
Terry Larsen, Training Director,
Fairway Foods
"I was fascinated by the intriquing quilt of wisdom which you sewed together for us."
David Glisson, Business Services Manager,
United Telephone
"Inspiring calls to action, beautifully wrapped in a thoroughly entertaining package, were both refreshing and motivating."
Allen Herskowitz,
Science Applications Internations Corp
"Emory Austin succeeded in setting the tone for the entire Congress (6000 attendees!). Your presentation was not only motivational but it also touched our heartstrings and our funny bones."
Margaret Barton Burke, Chair, RN, MS. OCN,
Oncology Nursing Society
"Your words were wonderful! You have a gift for telling a story that captures the heads, the hearts and strengthens the guts of your listeners."
Stevan D. Porter, Executive Vice President,
Hilton Hotels International
From She to Shining She (Motivation, Resilience, Inspiration)
Breast Cancer. A scary diagnosis! Never anticipated. And yet . . . it happened to me. 20+ years ago. Totally unexpected. No genetic influence. But it could have been my heart . . . or some other type of cancer. At the time, a frightening nightmare that was completely unanticipated. And yet, as time has gone by, I am grateful - because I understand more fully what life and caring and support and medical research and possibility are truly all about. Breast cancer was the greatest teacher I have ever had. It, or some other life-threatening diagnosis, can be an impelling force toward uniquely enriching directions for those among us who have been struck by a hit to the solar plexus that knocks all the wind out of you. Or me.
An Ounce Of Different (Leadership, Motivation, Team Building)
Here it is: the success-seeker′s definitive edge. Your own unique insights and the ways you activate them are your master keys to success. You′ll learn to build on these strengths and construct more purposeful leadership. Playing to your strengths forms an internal alliance between them, your organization and your market. Making your differences memorable and profitable as you strive for mastery and impact will protect you from copycats and piracy, and will propel you beyond your competition! When you create a planned team environment, extraordinary performance becomes a daily occurrence. Emory opens doors to "aha" solutions that everyone will grasp, discuss, and use.
Yours Is The Vision (Dealing Positively with Change)
"How swift flows the tide that bears you along…how crucial the choices you make day by day." (from one of Emory′s poems) Change presents our most constant challenge as well as our greatest opportunity. We resist change even as we speed toward it. Learn how to compete smarter, lead smarter, work smarter…all while keeping up, getting ahead, keeping sanity intact, and increasing your value for a vital future! Staying up and motivated during down times is central to pushing the edge in today′s unpredictable economy. Renewed purposefulness can create a vastly different and far more profitable scenario than merely spinning your wheels on the "status quo plateau."
Eat Crackers In Bed... And Sleep On The Crumbs. (Personal/Professional Excellence)
Warning: Getting too comfortable with today's success is a death sentence. The comfort zone too soon becomes the deadly zone. Emory presents how to elevate your flight pattern and set higher goals, while moving beyond where you are today to meet the future′s unpredictable demands. Don′t be overcome by attitude gridlock and get stuck in a holding pattern that could become a vision killer. Learn that intelligent risk-taking adds zest and sparks the clear-sighted strategies and actions that lead to success!
Is Your Bubble In The Middle? (Balance & Resilience)
Do you ever feel like you′re standing on one leg and flailing your arms wildly just to stay upright? The responsibility for balancing success and personal happiness is yours alone. Balance and realistic self-esteem begin with insights that often come our way in those unexpected "happenstances" that affect attitude and lead to clear-eyed self-examination and stronger goal focus. Balance consists of building on strengths and finding your own special niche. Attendees will gain a new perspective on making good decisions and getting a bigger bite out of life. And…they′ll be smiling for months to come!
My Map Must Be Upside Down (A Playful Look at Life′s Lessons)
Ever notice that life rarely turns out as expected? Make the odd twists on your route positive, and move forward with confidence as you re-draw your map with the pen of reality! Rethinking our route guidance system is often overlooked as we trot about layering more "stuff" on top of what is already there – forgetting to consider our own mileposts, speed limits and passing zones. Emory approaches this intriguing life-mapping exercise with strategies, humor, and attitude!
The Grass is Greener Where the Grass is Watered (Sales and Branding)
Is your "branding iron" hot? Are you effectively stamping your brand on everything you touch? In today's global market, your closest competitors may be on the other side of the world as well as just around the corner. Every new day brings incredibly complex name recognition and selling challenges. Meet them head-on with strategies for delivering punch and impact to your sales and customer service roles. Master Emory's creative mindset for outserving, outselling, and outbranding your competition.
Never Take Your Eye Off Your Boss (Customer Service)
Today's hot topic - How to propel your clients and customers into absolute fidelity to you and your brand! Outserve your competition by weaving closer ties with those who vote with their dollars. Build trust, loyalty, effectiveness, appeal, and profit. Put on customer glasses; see and grasp what your clients′ highest needs actually are. Discover the mindset and develop the skills to act on every aspect of doing it right. Court your customers and they will say "I do!"
Close Encounters of the Crucial Kind (Education, Youth, Inspiration)
Those who teach and lead our youth face overwhelming challenges in helping them build a better world. How to use your skills wisely in positive and productive ways. How to light individual fires of potential and build self-esteem that makes sense. Put more fresh air and purpose into your own life and theirs. You have the power to touch the future in ways that no one else can. What an important honor! Join Emory for this inspiring celebration of workable and strength-building possibilities.
Demo Video
Humorous speaker Emory Austin begins her presentation with some reminiscences of childhood. She recalls, "My childhood was extremely annoying. My parents were about 20 years older than all of my friends' parents, obviously a totally disgusting situation. And we couldn't afford a television, and so we had to do things like sing songs and write plays and read books and take walks and every night we had to sit around the dinner table, all of us together. My friends were lucky, they got to watch television all the time."
Remembering back to her days in high school, she tells the audience that she would always like to have been named Lisa. However, as she explains, "But I wasn't. I was named Emory, and I remember in high school I got a draft notice. It was not funny, and I can remember standing there with a draft notice in my hand, thinking maybe they can't do anything about the combination of genes and chromosomes that was going to keep me single forever…"
Recalling how her father would write a letter to every student beginning at his college, she offers a practical insight: "The subject he taught was Greek. Listen to me. If you make them feel important they will take Greek from you! Do you suppose there is a lesson in all that somewhere?"
Emory Austin Breast Cancer Speech