* Please note that while this speaker's specific speaking fee falls within the range posted above (for Continental U.S. based events), fees are subject to change. For current fee information or international event fees (which are generally 50-75% more than U.S based event fees), please contact us.
Top25 Speaker Voting

Eleanor Clift needs 8 vote(s) to make it into the Top 25 speakers on Speaking.com!
Speaker Booking Tip
"Tip: find a speaker in your local area to save on travel costs. Most speakers will also reduce their keynote fee for local events. "
For Event Planners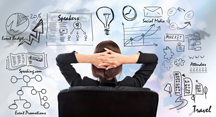 • Keynote Speaker Booking Toolkit.
• Booking a Celebrity Speaker.
• How to Find and Book the Right Speaker.
• Google+ Event Planning Forum.
• Tips for International Clients Booking U.S. Based Speakers.
Similar Speakers
Peter Boyd

Business and environment expert, Peter Boyd helps companies accelerate the adoption of business solutions that lower carbon emissions and increase long-term profits. Driven by his…

Dayton Duncan

Dayton Duncan is an Emmy award-winning writer and documentary film maker, best known for his stunning series The National Parks, America's Best Idea. An artistic…

Julianne Malveaux

Noted academic, economist and expert on African-American/Black History, Dr. Julianne Malveaux's insightful and colorful writing and broadcasting is shaping public dialogue on race, culture and…

Our client rep was a pleasure to work with. He was well organized and kept me updated every step of the way. The level of professionalism and the quality of the materials received were excellent. I will be in touch for future speakers!
Mattel
About SPEAKING.com
Established in 1994, we are exclusive agents for some of the world's leading experts, celebrities and professional speakers.
We offer event planners a fully staffed speaker logistics planning team, plus a personal SPEAKING.com Account Executive – a knowledgeable and trustworthy partner. We guarantee your satisfaction with your speaker and a smooth booking process.
Contact us today to book your favorite speaker.

Thank you for your part to make this National Leadership Seminar a very positive educational experience for 291 people from 28 states. Your presentation, "Bipartisanship, Partnership, and Congress: How is it Working in the new Administration?" was essential in providing a balanced portfolio of critical information to this diverse audience that included several elected officials, Main Street business owners, farmers, educators, college students and other community leaders. Many participants commented that the seminar had afforded them a broader perspective and new ideas on leadership and on a number of contemporary issues. The number of questions at the end of the presentations indicated how timely your information was to the group.
Linda Kay Benning, Asst Dir, Outreach, Nat′l Assoc of State Universities

You were a real hit at our National conference last week in Orlando. So many folks crowded around you after your remarks, I didn′t get a chance to introduce myself. Our members appreciated your straightforward analysis of the current political scene.
Jeffrey J. Tarbert, Assoc. Exec. Dir., American Public Power Association (APPA)

"Eleanor Clift's reporting on the Schiavo ordeal is thorough, and her tender description of her husband's exemplary death demonstrates how hospice care can help achieve what she calls a 'more peaceful ushering in of the inevitable."
–The New York Times

"As someone who has cared for a dying spouse, I found Eleanor Clift's story of her last days with her beloved Tom moving and enriching--and her account of poor Terri Schiavo's demise, perfectly horrifying. This book will enlighten all who read it--hopefully including our national leaders--about the difference between 'good death' and 'bad death."
—Morton M. Kondracke, author of Saving Milly: Love, Politics and Parkinson's Disease

"Two Weeks of Life helps us think deeply about about the end of life decisions that the successes of modern medicine have thrust upon us: how and how long to survive under the most dire conditions."
— John Danforth, former United States Senator from Missouri
Founding Sisters and the Nineteenth Amendment


After seventy-two arduous years, the fate of the suffrage movement and its masterwork, the Nineteenth Amendment, rested not only on one state, Tennessee, but on the shoulders of a single man: twenty-four-year-old legislator Harry Burn. Burn had previously voted with the antisuffrage forces. If he did so again, the vote would be tied and the amendment would fall one state short of the thirty-six necessary for ratification. At the last minute, though, Harry Burn's mother convinced him to vote in favor of the suffragist, and American history was forever changed.

In this riveting account, political analyst Eleanor Clift chronicles the many thrilling twists and turns of the suffrage struggle and shows how the issues and arguments that surrounded the movement still reverberate today. Beginning with the Seneca Falls Woman's Rights Convention of 1848, Clift introduces the movement's leaders, recounts the marches and demonstrations, and profiles the opposition—antisuffragists, both men and women, who would do anything to stop women from getting the vote.

Founding Sisters and the Nineteenth Amendment mines the many rich stories buried deep within this tumultuous period of our history.
Election 2004: How Bush Won and What You Can Expect in the Future


A full year before the presidential election, four Newsweek reporters are detached from the magazine to work fulltime on getting inside the campaigns of the Republican and Democratic candidates. Because Newsweek promises not to reveal any information until after the votes are cast, the reporters receive highly unusual access. They travel with the candidates, live at their headquarters, befriend their staffs. They blend into the background, where they watch and listen. The result is a rich narrative, a telling, human, and personal story of the extraordinary ordeal of running for the presidency.
Madam President: Women Blazing the Leadership Trail


Will the United States elect a female president? And if so, when? Soon, according to Eleanor Clift and Tom Brazaitis, in this updated and revised version of Madame President. A chronicle of the remarkable progress of women in politics, this work offers a forward-looking history of women in government. From envelope stuffing in the 1960s to the prospect of a woman president in the next decade, Clift and Brazaitis present stories of passion, set backs, determination, and triumph. From former representative Geraldine Ferraro, Maggie Thatcher, and EMILY′s list to Elizabeth Dole and Hillary Clinton′s campaigns in 2000, this reader offers behind the scenes narratives, the wisdom of hindsight, and hopes for the future.
Most Requested Topics:

Politics. President Obama: Can he recover the magic? After the midterm shellacking, what has Obama learned, and how will he retool his presidency? Is he a one-term president?

Divided government. What are the prospects for bipartisanship? And how will the newly empowered Republicans handle the rise of the Tea Party? Will Maine Senator Olympia Snowe become an Independent rather than face a primary challenge from the right?

Third party politics: Voters don't like either major party. Time for a real change?

The presidency: Sizing up the candidates for the GOP. Which one can navigate the treacherous primary terrain? Anniversaries – 2012 is the centennial year of Ronald Reagan's birth and the 50th anniversary of JFK's inauguration. What can these iconic presidents teach us? Is our political system broken, or is it leadership that we're lacking?

Women and Politics. Hillary Clinton didn′t win the presidency, dashing the hopes of a generation of women. From suffrage to sexism, Clift looks at the obstacles that remain and how to shatter the last glass ceiling. Also, examining what's ahead for Hillary Clinton, who's become the indispensable woman in the Obama administration with speculation about her as the next Secretary of Defense, or replacing Joe Biden as vice president.

Healthcare. Republicans campaigned on a promise to repeal health care reform. Clift can talk about the politics as well as offer a personal perspective on end of life care and the choices before us individually and as a society. Doctors can tell us what we can do; they can′t tell us what we should do. (Two Weeks of Life is now also in paperback).

First Ladies. Michelle Obama fully understands the power of her platform, and she is using it to convey the priorities and values she shares with her husband. Her campaign against childhood obesity and the garden she planted on the South Lawn as a teaching tool for inner-city kids touch on important issues yet steer clear of controversy, which is how Obama, a Princeton and Harvard-educated lawyer, navigates the line between style and substance.

Media. The shrinking role of the mainstream media and its impact on politics. Can newspapers survive? Does anybody under 30 give a hoot if they don′t? Barack Obama won the presidency in part because he understood the new tools of communication and mobilized them to his advantage. He lost that connection when he became immersed in governing. His re-election hinges on his ability to get all those new voters he inspired in '08 back to the polls in 2012. Clift can talk personally about the changing media landscape now that Newsweek is merging with the Daily Beast and will be under the editorial direction of Tina Brown, the iconic editor of our age.
Keynote Speech
Keynote Speech