Top25 Speaker Voting

Eileen McDargh needs 21 vote(s) to make it into the Top 25 speakers on Speaking.com!
Speaker Booking Tip
"Tip: find a speaker in your local area to save on travel costs. Most speakers will also reduce their keynote fee for local events. "
For Event Planners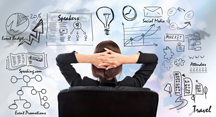 • Keynote Speaker Booking Toolkit.
• Booking a Celebrity Speaker.
• How to Find and Book the Right Speaker.
• Google+ Event Planning Forum.
• Tips for International Clients Booking U.S. Based Speakers.
Similar Speakers
Ty Bennett

Ty Bennett is one of the youngest ever recipients to become a Certified Speaking Professional, the benchmark for the best speakers in the world that…

Kathleen Passanisi

One of the few women to be inducted into the Speaker Hall of Fame, Kathleen Passanisi has been researching, presenting on, and demonstrating the power…

Ariane de Bonvoisin

Whatever sort of change you are going through, whether you are starting a business, losing your job, dealing with depression or reducing debt, Ariane de…

I will certainly recommend to others that they contact you for guest speakers in the future. It was a pleasure working with you as well. We all appreciate your professionalism and exemplary service.
BASF
About SPEAKING.com
Established in 1994, we are exclusive agents for some of the world's leading experts, celebrities and professional speakers.
We offer event planners a fully staffed speaker logistics planning team, plus a personal SPEAKING.com Account Executive – a knowledgeable and trustworthy partner. We guarantee your satisfaction with your speaker and a smooth booking process.
Contact us today to book your favorite speaker.

"When it comes to creating a team that's high-performing and resilient, the first person I call is Eileen McDargh. Eileen has worked for my organization on two major projects. Both times, we brought together senior leaders – from different departments, around the world — so they could better understand one another, address critical issues, create action plans, and present a united front. As a result of her efforts, we became an energized, resilient team, committed to each other and our vision. She has the ability to draw together disparate groups, distill out the issues, and create an experience that is practical, provocative, and profound, yet playful. Everyone involved thought this was one of the most magical moments of their career. Eileen knows how to take strong leaders and make them stronger."
Rob Kowalski, Senior VP Global Head of Drug Regulatory Affairs and U.S. Head of Development, Novartis Pharmaceutical Corp.

"It′s great when so many people want to take credit for selecting the speaker. You were a smashing success...your presentation left your leadership team with plenty to think about during the remaining days to the conference."
Joe Phelan, Vice President, Operations / American Airlines

"She not only exceeded our expectations; she energized the audience and set the precedence for a dynamic conference day. The crowd, comprised of both men and women, from various industries, found Eileen motivating and informative..."
Four Corners Conference

"Best speaker yet. Very energetic--down to earth. Excellent way to start the day."
Scripps Mercy Hospital

"Hello! We just wanted to drop you a note to say thank you for your wonderful words at our company meeting last month. Your message of family was essential for a company that is growing as rapidly as SCT and the music and dancing added amusement to a normally humdrum event. Plus, it is always nice to work with a true professional that still knows how to have fun! We are all certainly looking forward to the faces of our clients when you address them in April!"
SCT Utility Systems

"Your keen insight and outside perspective helped us uncover the issues related to trust. You kept our management retreat focused and on task. I′m receiving accolades that this was time well spent. We look forward to working with you on Phase II of the project!"
3M HIS Senior Management Retreat

"I can′t count the number of employees and managers who expressed to me that they were motivated by your presentation on Career Resilience. People told me you made them laugh and cry at the same time... a hallmark of an excellent presenter. To summarize, the presentation was a huge success. Thank you for the time you have spent with our organization. Your personal style, professionalism and deep insight have been a true inspiration."
3M HIS Human resources

"With 400 plus accomplished business and political professionals from more than a dozen countries, simultaneous translation into four languages, and the final day of a long conference--you really delivered. Even our toughest critics were bowled over; one member told me you were our best speaker in 30 years. What impressed me as much as your remarks was the feeling that, from the beginning, you were more than a speaker--with your hands-on approach and genuine involvement in getting to know our members, our issues and our expectations, you quickly became a partner in making our annual convention a success."
International Bridge, Tunnel & Turnpike Assoc.

"More, more, more! Great subject matter and presentation"
Toyota

"A powerful message. You really made us think."
GTE Directories Sales Corporation

"An outstanding message and excellent delivery provided a stimulating and informative convention session."
Copper & Brass Servicenter Association

"You were just what we needed...attendees said you were the best we′ve ever had...simply outstanding..."
GTE Sales Directories Corp.

"Eileen′s ideas gave new life to the words ′employee motivation.′ Our managers could not wait to get back to the stores to try them out. We were especially pleased with the time she took to become familiar with our company and the industry... gained instant credibility by using pertinent examples."
Blockbuster Video

Thank you for giving us such a great experience."
Virgin Atlantic Airways

"The audience was completely captivated and by the end...brought all 400 Finance Officers to their feet in enthusiastic applause...revitalized and raring to go...a great success."
CA Society of Municipal Finance Officers

---

* Multiple Programs


Finance and Insurance
Aetna
AgriBank
American Family Insurance
AVCO Financial Services
AT&T Capital Corporation
Bank One
CA Society of Municipal Finance Officers
Colonial Insurance*
Eastern Heights Banks
F.D.I.C.
Farmers Insurance Co.*
Farmer′s Insurance Field Offices
Federal Business Development Bank of Canada
First Bank Systems
First Federal Bank
Florida Credit Union League
Franklin Life
Imperial Thrift & Loan
Insurance Education Assoc.*
Jefferson Insurance
Kansas Credit Union League
Life Communicators
Long Beach Mortgage
Massachusetts Credit Union League
Million Dollar Round Table
Nebraska Credit Union League
North American Mortgage Corp.
New York Insurance Executives
Oklahoma Bankers Assoc.
Oregon Credit Union League
Principal Financial Group
Shearson Lehman
SalomonSmithBarney
So. Dakota Credit Union League
State Compensation Insurance Fund*
Texas Credit Union League*
Toyota Motor Credit Corp.*
Transamerica Insurance
TRW
Utah Credit Union League
Western Claims Management Assoc.

Real Estate
Edina Realty (The Dozen)
California Escrow Assoc.
California Assoc. of Realtors
Century 21 Pacific
Century 21 Int′l
Century 21 No.CA
Coldwell Banker Relocation*
Coldwell Banker Int′l
Employee Relocation Council*
Prudential Real Estate
Prudential Relocation
Prudential Referral Network

Aerospace & Manufacturing
American Airlines Cargo Managers
Autotype America
3M
3M Health Info. Systems*
3M Speciality Chemicals
3M Unitek
Amoco Canada
ARCO Products*
Calcomp Corp.
Copper & Brass Service Center
Dow Chemical Co.*
Frito Lay
Henkel Surface Technologies
Hughes Aircraft Co.
Hughes Communications
IBM*
McDonnell Douglas
Motorola*
Northrop Corp.
Rubbermaid
Scantron*
CII Carbon, Corp.
Scythes Inc.
Steel Service Center Institute*
US Steel

Utilities
AT&T
BellSouth Cellular
Electric & Gas Industries
GTE Directories
GTE Northwest*
GTE California*
GTE Hawaiian Tel*
GTEL*
GTE Midwest
GTE Telops
Midwest Gas Assoc.
Pacific Bell*
Pactel Cellular
So. CA Gas Company*
So. New England Telephone
Western Area Power Administration

Education
Assoc. of Texas Professional Educators
CA Assoc. of School Business Officials
CA Institute of Technology*
CA Assoc. of College Stores
CA State University-Bakersfield
Chesterfield County School System
Henrico County School District
Horry County School District
I/D/E/A*
Insurance Education Assoc.*
Nat′l Assoc.of College Stores *
Nat′l School Boards Assoc.
Norwalk/LA Mirada School District*
Redondo Beach City Schools*
San Diego Schools*
San Diego School Administrators*
Texas Assoc. of Professional Educators
The Getty Foundation
Westmont College*

Healthcare & Biomedical
3M Health Info.Systems *
Abbott Labs*
Allergan
Arkansas MGMA
American Academy of Cosmetic Dentists
Assn. of CA Nurse Leaders
Bayer (formerly Miles Labs)
Beckman Coulter
Bench Int′l *
Daniel Freeman Hospital
Downey Community Hospital
CA Assoc. of School Nurses *
CA Dietetic Assoc.
CA Medical Group Managers
Central Admixture
GA Medical Group Managers
Health Net*
Huntington Memorial Hospital
Jerry L. Pettis VA Hospital*
Kaiser Foundation Health Plan*
Kaiser Permanente*
Kansas MGMA
Louisiana MGMA
Medical Economics
Medical Group Management Assoc. *
Merck
Mid-Atlantic Medical Services Minnesota Directors
of Nursing
Mississippi MGMA
Missouri MGMA
North Carolina Baptist Hospital
Nat′l Medical Computer Services
Nat′l Nurses Society on Addictions
Nat′l Seating & Mobility
Nat′l Assoc. of Rehabilitative Nurses
Nat′l Health Care Recruiters
New York MGMA
Newbery Rehab Center
Nichols Institute*
Novartis *
PacificCare
Pfanstiehl Laboratories
Regency Health Services*
Sandoz Pharmaceuticals
St. John′s Hospital
Scott Health Care (Molynke)
Scripps Mercy Hospital
Society of Diagnostic
Medical Monographers*
Amer. Assoc. of Spinal Cord Injury Nurses
Tennessee Medical Group Management Assoc.
Texas Medical Group Managers
VHA*
Wisconsin Homes & Services for the Aging


Associations
Achievers Canada*
Argentina Supermarket Assoc.
Assoc. of Commuter Transportation*
Assoc. of Legal Administrators*
Assoc. of Manpower Franchise Owners and Truckload Carriers Assoc.
CA Assoc. of Temporaries
CA Dietetic Assoc.
CA Grocers Assoc.
CA Payroll Assoc.
CA Personnel Employee Labor Relations Assoc.
CA School Nurses Assoc.
Club Managers of America
College Athletic Business Mgmt. Assoc.
Dallas Chamber Women′s Conference
Home Economists in Business*
Human Resource Assoc. of Canada
Illinois Management Assoc.
Int′l Personnel Managers Assoc.
Int′l Bridge, Tunnel & Turnpike Assoc. *
Iowa State Health Association
ITT Management Assoc.
Lions Club Int′l*
LOMA
Nat′l Assoc. of College Stores *
Nat′l Assoc. of Colleges and Employers
Nat′l 4H ATV Safety Council
Nat′l Assoc. of Tour Operators
Nat′l Assoc. of Wholesale Grocers
Nat′l Credit Union
Administrators (NCUA)
NE Law Library Consortium
Paper Industry Mgmt Assoc.
PIRA*
Photo Marketing Assoc.*
Port St. Lucie Business Women
So. CA Personnel Managers
Society of Diagnostic Medical Sonographers*
Specialty Coffee Industry
Twin Cities Personnel Assoc.
Wis. Homes & Services for the Aging
World Airline Consumer Relations Assoc.
Young Presidents Organization

Industry (Retail, Travel, Service, Software)
Aarcorp*
American Airlines*
Arbonne Int′l*
Auto Type America
Blockbuster Video
Bricker & Eckler Law Firm
Budget of So. CA*
Career Partners Int′l*
Certified Grocers
ConAgra *
County General
Dow Chemical*
Enterprise Rent-A-Car
Great Clips
IBM*
JC Penney
Lenscrafters
Madison Travel*
Manpower *
Midwest Drilling
Northwest Fabrics & Crafts
Northwest Airlines
Nissan Motors
Personnel Group of America
PSDI
Rosemount Measurement
SCT Corp.
So. CA Food Brokers
SteinMart
STO Corp.
Subway
Sunkist Growers
The Framing Experience
Thomas Temporaries
Toyota Motors*
Uniglobe
U.S. Travel*
U.S. Travel Affiliates
Walker Interactive Systems
3M Dental Products
3M Health Information Systems*

Public Agencies
CA Council on Quality
CA Society of Municipal Finance Officers
CA Parks & Recreation*
City of Redondo Beach
City of Los Angeles*
City of Porterville*
City of Downey
City of Riverside*
City Clerks Assoc. of CA*
Community Redevelopment Agency
Drug Enforcement Admin.*
HUD Management Agents
Int′l. Bridge, Tunnel and Tollroad Assoc.
Ohio Parks and Recreation
League of CA Cities*
Los Angeles Airport
Minnesota Dept. of Transp.
San Diego Zoo & Wildlife
CA Fairs & Expositions
U.S.Armed Forces (Germany)
U.S. Postal Service
U.S. Postal Service Inspector General

Hospitality
CA Yacht Club
Club Managers Assoc. of America
Coco′s Restaurants
Los Angeles Athletic Club
Far West Concepts
Marriott Hotels
Restaurant Enterprises

Miscellaneous
Bakersfield Women′s Conference
Crystal Cathedral Women′s Conference
Excellence in Action*
Four Corners Business Conference
ICAN *
Louisville Chamber of Commerce
Peak Performers Network*
Women′s Forum Idaho
Women on the Move

*Multiple Programs


Return to Top.

---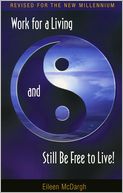 Work For a Living and Still Be Free to Live!
If you are an overworked executive, an entrepreneur, a stressed-out employee who knows there's more to life than receiving a paycheck, then this book is for you. In this latest revision, you'll find information that is both timely and timeless.
Here is step-by-step supportive advice-based on the experience of real people who have made advantageous career choices—that will enable you to find and maintain a life by design and not default.
Work for a Living & Still Be Free to Live is a totally engrossing, valuable book that leads the reader through an evaluation of his/her strengths and needs and demonstrates an intriguing method to define a true work pattern. How to integrate it into the reader's life is the triumph of this guide-which is a virtual map to job and personal success.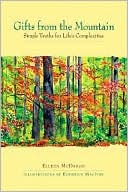 Gifts from the Mountain: Simple Truths for Life's Complexities
Whether you are a world-weary worker juggling the demands of a hectic life or a seeker of soul-satisfying experiences, this deceptively simple book is your key to refresh, renew, rethink and recharge.
From an unexpectedly arduous backpacking trip, Eileen McDargh discovers truths from the experience. Deep in grime, grit, and grace-filled mornings, she finds insights for business, for relationships, for family, for life, and for the soul.
Whether musing on wild onions or mosquitoes, river crossings or thunderbolts, Eileen shares lessons for understanding the mundane and the magnificent, the difficult and the delightful, the ordinary and the extraordinary. "Mountains" become a lyrical metaphor for coping with life's complexities.
You'll be reminded of what you may already know but have likely forgotten in the tension of time constraints, work worries, and family frustrations. McDargh will jar your memory, evoke new awareness, and spur you to action.
Radical Resilience: Staying Right-Side Up in a World That's Upside Down
Radically turbulent times demand professional and personal responses that transcend our regular work and life patterns. Radical resilience requires the courage to challenge, commit, and contribute in ways that positively impact both today as well as tomorrow. Based on the length of the presentation, speaker Eileen McDargh will teach participants to:
Discover how to adapt, laugh, align, and be agile in order to produce results that put them in control of their ship
Learn a four-part model to methodically tackle the tough issues they currently face
Explore what great leaders do to inspire teams to stay in the game and thrive (and it has NOTHING to do with money!)
Get energized, actualized, authorized, and gratified
Develop a personal leadership goal that defies downturns and disappointments
Work for a Living & Still Be Free to Live: The Secret for a Resilient Life
We hear about the need to balance personal and work priorities, but how can we go from burned out to fired up? How can we juggle the many responsibilities and demands on our busy lives? From senior executives to frontline employees, this issue is key to the changing nature of America's workforce and today's world.
In this insightful and interactive program, speaker Eileen McDargh will teach participants to:
Understand why traditional models of balance no longer work in these times of change
Discover how to conduct their own life CAT scans
Acquire the skills to "sail" within the five critical areas of living
Create their own action plan for juggling the demands of their fast-paced lives
Develop personal strategies for creating "a life by design not by default"
Learn at least three methods for effective self-management and self-improvement that they can put to work immediately
In Her Own Voice: A Retreat for Resilient Women
You've given much of your life to your work, your family, your friends, and your community. You've been busy beyond busy. And now it's your time. In this retreat led by speaker and consultant Eileen McDargh, you will discover the life you are meant to live, be supported and taught skills for leading a life by design and not by default, let your voice finally be heard above the chatter of others, and allow your body and soul to be nurtured by the warmth of nature in a luxurious environment.
You will learn how to powerfully and positively shape the direction of your future and explode the myth of balance to replace it with a model that recognizes the challenges of life. From a place of self-leadership, supported by a community of women, you will walk away with skills and insights for the next part of your journey.
Leveraging Your Career to Fit Your Authentic Self
A good career fit is not like squeezing into Spanx. It means thinking, listening, and sensing where, when, and how to go from good work to great work. Once you get there, you will feel great, stop the busywork, and start the work that matters. It begins from the inside out.
In this session led by speaker Eileen McDargh, you will:
Discover the difference between "ugh" work, good work, and great work
Through exercises, learn how to identify what is your authentic work
Learn how to ask for what you want and three possible steps to leverage yourself into your great/authentic work
Understand the difference between a mentor and a sponsor
Explore the six qualities of charisma and how to develop them in order to attract the right people and work
Eileen McDargh: Demo Video
Eileen McDargh examines how we can develop the necessary skills to thrive in a world that asks us to be on top of things 24/7. This video compilation highlights struggles we face in our fast-moving times - such as short attention spans, energy drain, and challenging relationships - and also offers glimpses at what we can do to manage our daily lives while getting results.
Eileen emphasizes the pronoun "we" in her presentation clarifying that just because she's at the front of the room, that doesn't mean she's surpassed the challenges her audience is facing. "I come as a fellow pilgrim on this journey," she states. "Some days I think I understand this and some days frankly I stink and my husband says, 'Eileen, read your book.'"
Eileen McDargh: Leveraging Your Career
Eileen McDargh: Balance is Baloney
Eileen McDargh: Resilient Living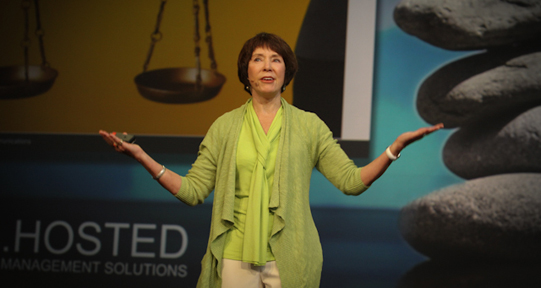 For over 35 years, Eileen McDargh has been resuscitating organizations with her second-to-none talent for engaging groups, reframing their thinking, and inspiring them to take action. The "resiliency expert" frequently appears on event planners' and organizations' lists of the world's top speakers, including Global Gurus' "World's Top 30 Communication Professionals", and LeadershipGurus.net's "Top Leadership Gurus". ... more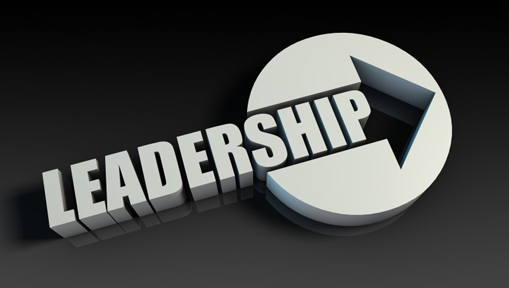 Even Joe the Pipefitter must look askance at some of the moves made in corporate America when faced with a string of bad news. (Sorry… I just can't use "Joe the Plumber", a guy who didn't pay his taxes, isn't certified as a plumber, and has tried to cash in on his 15 seconds of ... more