* Please note that while this speaker's specific speaking fee falls within the range posted above (for Continental U.S. based events), fees are subject to change. For current fee information or international event fees (which are generally 50-75% more than U.S based event fees), please contact us.
Top25 Speaker Voting

Ed Viesturs needs 5 vote(s) to make it into the Top 25 speakers on Speaking.com!
Speaker Booking Tip
"Tip: speakers bureaus can provide: speaker fee negotiation, insurance, smooth logistics and value add-ons such as extra sessions. "
For Event Planners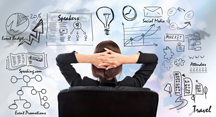 • Keynote Speaker Booking Toolkit.
• Booking a Celebrity Speaker.
• How to Find and Book the Right Speaker.
• Google+ Event Planning Forum.
• Tips for International Clients Booking U.S. Based Speakers.
Similar Speakers
Pen Hadow

British polar guide and explorer, Pen Hadow rose to international fame when in 2003 he achieved his extraordinary goal to become the first person to…

Chris Warner

Chris Warner began leading groups on wilderness trips when he was 17, and is still doing what he loves, more than 30 years later. He…

Alan Bean

One of the very few individuals who have had the extraordinary experience of walking on the surface of the moon, Alan Bean uses the stories…

Working with your speakers bureau has been a pleasure. Everyone on your team was extremely responsive and informative, and really helped us to customize our event. I will be sure to reach out to your agency again in the future with any speaker needs that I may have.
The Advisory Board Company
About SPEAKING.com
Established in 1994, we are exclusive agents for some of the world's leading experts, celebrities and professional speakers.
We offer event planners a fully staffed speaker logistics planning team, plus a personal SPEAKING.com Account Executive – a knowledgeable and trustworthy partner. We guarantee your satisfaction with your speaker and a smooth booking process.
Contact us today to book your favorite speaker.

"Your story inspired our financial consultants to look beyond their perceived limitations, both professionally and personally, and to think about how they can continually raise the bar in all aspects of their life."
Merrill Lynch

"Thank you for making our weekend retreat a great success. Your talk was the highlight of the retreat. You hit all the right points that we hoping for - achieving individual growth aspirations and being a team player. I′ll look forward to following your career to complete all 14 peaks successfully and safely."
McKinsey & Company, Inc.

"Our group of 280 people were all current or former CEO′s of mid to large size companies. A group not easily impressed. We wanted a keynoter to open this conference of business leaders from all over the world who would be both inspiring and challenging. Ed Viesturs filled the bill perfectly! The fascinating presentation by this bright, articulate world class athlete had a great impact on the audience and got our conference off to an exciting start."
John Durbin,
Chairman,
InfrastruX Group for the Chief Executives Organization
K2: Life and Death on the World′s Most Dangerous Mountain
A thrilling chronicle of the tragedy-ridden history of climbing K2, the world′s most difficult and unpredictable mountain, by the bestselling authors of No Shortcuts to the Top

At 28,251 feet, the world′s second-tallest mountain, K2 thrusts skyward out of the Karakoram Range of northern Pakistan. Climbers regard it as the ultimate achievement in mountaineering, with good reason. Four times as deadly as Everest, K2 has claimed the lives of seventy-seven climbers since 1954. In August 2008 eleven climbers died in a single thirty-six-hour period on K2–the worst single-event tragedy in the mountain′s history and the second-worst in the long chronicle of mountaineering in the Himalaya and Karakoram ranges. Yet summiting K2 remains a cherished goal for climbers from all over the globe. Before he faced the challenge of K2 himself, Ed Viesturs, one of the world′s premier high-altitude mountaineers, thought of it as "the holy grail of mountaineering."

In K2: Life and Death on the World′s Most Dangerous Mountain, Viesturs explores the remarkable history of the mountain and of those who have attempted to conquer it. At the same time he probes K2′s most memorable sagas in an attempt to illustrate the lessons learned by confronting the fundamental questions raised by mountaineering–questions of risk, ambition, loyalty to one′s teammates, self-sacrifice, and the price of glory. Viesturs knows the mountain firsthand. He and renowned alpinist Scott Fischer climbed it in 1992 and were nearly killed in an avalanche that sent them sliding to almost certain death. Fortunately, Ed managed to get into a self-arrest position with his ice ax and stop both his fall and Scott′ s.

Focusing on seven of the mountain′s most dramatic campaigns, from his own troubled ascent to the 2008 tragedy, Viesturs and Roberts crafts an edge-of-your-seat narrative that climbers and armchair travelers alike will find unforgettably compelling. With photographs from Viesturs′s personal collection and from historical sources, this is the definitive account of the world′s ultimate mountain, and of the lessons that can be gleaned from struggling toward its elusive summit.
Order Here




Himalayan Quest: Ed Viesturs Summits all Fourteen 8,000-Meter Giants
Now updated to include the triumphant culmination of a monumental quest—to stand on the summits of all fourteen of the world's highest mountains—Himalayan Quest offers an unforgettable glimpse into the remarkable world of Ed Viesturs, America's best-known high altitude climber, and the breathtaking landscape in which he works. It is an unparalleled showcase of both the heartbreaking tragedy and the ineffable joy Viesturs has experienced while striving at the limits of human endurance.

At the center of this extraordinary account of his mountaineering adventures are Viesturs's own awe-inspiring photographs from the top of the world. This collection of images will show readers the deadly beauty and haunting menace of the Himalaya. A unique, inspiring, and spine-tingling glimpse into the rarified world of the extreme climber, Himalayan Quest will appeal not only to Viesturs's significant fan base (fondly known as Edophiles or Edheads), but also to outdoor aficionados and armchair adventurers everywhere.
Order Here




No Shortcuts to the Top: Climbing the World′s 14 Highest Peaks
This gripping and triumphant memoir follows a living legend of extreme mountaineering as he makes his assault on history, one 8,000-meter summit at a time. For eighteen years Ed Viesturs pursued climbing's holy grail: to stand atop the world's fourteen 8,000-meter peaks, without the aid of bottled oxygen.

But No Shortcuts to the Topis as much about the man who would become the first American to achieve that goal as it is about his stunning quest. As Viesturs recounts the stories of his most harrowing climbs, he reveals a man torn between the flat, safe world he and his loved ones share and the majestic and deadly places where only he can go.

A preternaturally cautious climber who once turned back 300 feet from the top of Everest but who would not shrink from a peak (Annapurna) known to claim the life of one climber for every two who reached its summit, Viesturs lives by an unyielding motto, "Reaching the summit is optional. Getting down is mandatory. "
Order Here





Everest Speaker Ed Viesturs is available for lectures and appearances at your next event. He has spoken to dozens of large corporations and small groups. His themes include teamwork, goal setting, perseverance, risk management and inspirational entertainment in general.
His lectures are based on his experiences from 27 years of climbing and include a PowerPoint presentation with dramatic expedition photos.
Suggested Speaking Topics:
Everest: Rise to the Challenge
Slide Show Lecture: "Climbing the World's Highest Peaks"
Set Your Own Goals
Team Success is Individual Success
Planning is the Key to Achievement
Integrity of Approach is Paramount
Keynote Speech
In this TEDx Talk, Ed Viesturs discusses why he decided to start mountain climbing. "My personality lent itself to climbing mountains," he says. "It was a struggle. I liked things that were hard. I liked things that didn't necessarily happen overnight." He then asks the audience how they might discover what they're "truly passionate about." He says that there must be a "key," and his key was a book he read as a kid entitled Annapurna, about the first ascent of Annapurna in 1950. "Something about this story connected with my personality," he says.
He goes on to discuss his experiences learning to climb in Seattle. "I learned a lot about being safe, about being conservative, about planning for the worst and hoping for the best, and all those attributes helped me be a safer and smarter climber down the road." He says that he dreamed of climbing higher. "I was kind of becoming an altitude junkie," he says, adding that it was still a result of his personality.
Introduction
TEDx Talk