* Please note that while this speaker's specific speaking fee falls within the range posted above (for Continental U.S. based events), fees are subject to change. For current fee information or international event fees (which are generally 50-75% more than U.S based event fees), please contact us.
Top25 Speaker Voting

Dr. Will Miller needs 5 vote(s) to make it into the Top 25 speakers on Speaking.com!
Speaker Booking Tip
"Tip: find a speaker in your local area to save on travel costs. Most speakers will also reduce their keynote fee for local events. "
For Event Planners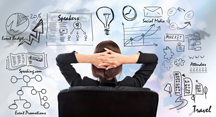 • Keynote Speaker Booking Toolkit.
• Booking a Celebrity Speaker.
• How to Find and Book the Right Speaker.
• Google+ Event Planning Forum.
• Tips for International Clients Booking U.S. Based Speakers.
Similar Speakers
Todd Newton

Daytime Emmy-award winner Todd Newton is one of America's most beloved game show hosts, a certified life coach, and trainer. For over 20 years he's…

David Glickman

David Glickman has dedicated 15 years to entertaining corporate and healthcare audiences. The certified speaking professional energizes audiences with clever humor and upbeat music that…

Dayna Steele

Dayna Steele is the creator of YourDailySuccessTip.com, the author of the 101 Ways to Rock Your World book series and a success strategist for individuals…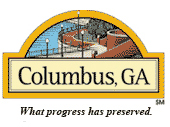 I so appreciated my representative for his responsiveness and for the ease with which I could communicate with him. This was my first time having to secure the talent for our program myself, and I could not have asked for a better experience with your speakers agency.
Mayor's Commission on Unity, Diversity and Prosperity for Columbus, GA
About SPEAKING.com
Established in 1994, we are exclusive agents for some of the world's leading experts, celebrities and professional speakers.
We offer event planners a fully staffed speaker logistics planning team, plus a personal SPEAKING.com Account Executive – a knowledgeable and trustworthy partner. We guarantee your satisfaction with your speaker and a smooth booking process.
Contact us today to book your favorite speaker.

Your message was totally perfect for our audience. Just having them flock you as you got off stage is a big deal for our normally conservative group. They instantly related and felt a connection to you! We laughed so hard, yet boy did you ever drive home a crucial message. Thank you for making me look good - I got kudos for hiring you.Throughout the next day we had factory tours. Your ears should have been ringing with all the buzz over you.Thank you again!"
Karen McSherry, Director of Advertising, Harman Stove Company
"As always it was a pleasure working with you. Your speech was truly one of the highlights of the program"
Merrill Lynch Capital National Meeting
"Thank you so much for being part of our conference at the Mirage Hotel in Las Vegas. It was a joy to meet you and to work with you. We were still hearing comments the next day about how much our group enjoyed listening to you. By now you have heard that we′ve hired you again for our Spring conference."
Franchise Times
"Have I said thank you for saving - and MAKING the Symposium."
Branna Smith, Purdue University
"Thanks so much for your fantastic presentation. We just enjoy you so much we wanted you to stay."
Interim Health Care
""Your presentation in San Antonio during our national sales meeting was fantastic. I received nothing but positive reviews about you from my group. "Awesome,""humorous," excellent" and "knowledgeable" were just a few of the comments. As the keynote speaker closing out our first day, you provided exactly what we were looking for - an energetic and humorous yet meaningful and applicable presentation. It′s hard to keep 250 people engaged at the end of the day but you managed to do so. Thank you"
Vicki L. Spurling, Senior Sales Consultant, Lincoln Financial Group
"Thanks again for such a fantastic presentation at our state conference. You really set the tone for what became a great couple of days. The evaluations were all glowing in their praise of you!"
Tim Slauter, President, Indiana Interscholastic Athletic Administrators′ Association
"You entertained us and made us reflect on the important things in life."
Tennessee Farmers Insurance Companies
"Will Miller′s style really hit home with our membership."
Michael Hayes, National Auto Auction Association
"You were an incredible success. As anticipated, you were the main event."
Systems West
"Outstanding! Entertaining!"
Indiana United Way
"Will was very humorous and had a special message to deliver at the same time."
B.F. Goodrich Aerospace
"I felt wonderful after hearing your message today."
Purdue University Staff Conference
"Rated by attendees as the best out of all presentations. You were a big hit."
IBM
"You made our evening a success."
Decatur Chamber of Commerce
"You have an important message and you deliver it in a delightful manner."
Independence Missouri Chamber of Commerce
"Will did an outstanding job for us. His message was perfect for our event and he had people laughing and enjoying themselves."
Crestar Mortgage
"Wonderfully motivating and captivating."
Kiwanis International
"Your humor and insight will continue to be an inspiration."
Conseco Inc
"If you hold this letter up to your ear, you can hear the applause and laughter reverberating from the job you did for us at our kickoff last week."
United Way of Indiana
"The combination of your humor and serious insights gave your message real impact."
Black and Veatch
"Truly a big hit."
Larson-Juhl
"A real crowd pleaser."
Blue Cross and Blue Shield
"Will′s extensive educational background and ability to assimilate complex information were the foundation for his success with our group."
Alliant Health System
"Dr. Will Miller′s performance was the highlight of our conference. Professionals like Will are a rare find."
AYCO Company
"This was the first time in years where the audience didn′t jump up to leave, but had to be told that the party was over."
Rhode Island Bar Association
"Wildly successful."
Women & Infants Rhode Island Hospital
"A wonderful, witty and touching presentation. If your appearance was our great experiment, you were the eureka!"
United Way of America
"You helped us take a giant step forward in putting this company on the road to peak performance."
Cincinnati Bell Telephone
"It just got better and better as you worked the crowd."
Publix Supermarkets Inc.
---
Partial Client List:
Airborne Express
Alphagraphics
Alzheimer′s Association
American Feed Industry Association
American Resort Development
AT&T
Automatic Data Processing
Blue Cross/Blue Shield Association
Business Week
Chamberlain Group
Citibank-Smith Barney
Clinical Lab Management
Connecticut Hospital Association
Cybertek Corporation
Cather Company
Crop Improvement Association
Department of Veterans Affairs
East Texas Medical Center
EG&G, Inc.
Farm Equipment Wholesalers Association
Foundation for Medical Excellence
General Merchandisers Distributors Council
Georgia Judicial System Victims Assistance Program
Greater St. Louis Automotive Association
Health Midwest
Heart of West Michigan United Way
Hospice of Northwest Ohio
IBM
Independent Bankers Association of New York
Franchise Times Corporation
Indianapolis Life
Institute for International Research
Institute of Fiduciary Education
International Aero Engineers
Kiwanis International
Kodak
Lawn and Garden Marketing Association
Merrill Lynch
Microsoft
National Association of Chain Drug Stores
National Association of Mutual Insurance Companies
Nebraska Bankers Association
PeopleSoft
Pharmaceutical Corporation of America
Phillips Petroleum Company
Presbyterian College
Publix Supermarkets, Inc.
Pueblo Police Department
Purdue University
Family Resource Center
Rhode Island CLU & CHFC RPR Pharmaceuticals
Rocky Mountain Meeting Planners
Sara Lee
St. Elizabeth Nursing School
Texas Apartment Association
US Postal Service Law Department
Viacom
Wake Forest School of Medicine
Watson Research Center
Women′s Institute
Young Presidents Organization
Stress Rx: Finding Happiness Through Connections
How many stress talks have you had for your people? Have they become repetitive for you and more focused on the dynamic qualities of the high priced speaker? Have they really made a measurable difference?
One of the reasons so many stress talks sound the same is for the obvious reason that everyone is accessing the same scholarship and science. What they have in common is often a focus on alleviating stress for the individual by the individual. But as new research continues to affirm, coping with stress by improving the quality of your relationships is the real key. Dr. Miller's presentation on stress also covers the latest research findings emphasizing that close relationships at work and at home are the variables that make the real impact.
The Shifting Standards of Ethics Is there a universal sense of right and wrong built into every human being? This was certainly the view made popular through Western philosophy and practice. But in today's global society, and with the shifting technological environment, ethical questions continue to confront us.
Is our personal and corporate ethical sense based on what is best for the most people, victims aside? How do we ask leaders to make hard choices in international settings when confronted with such a broad understanding of what is ethical?
Dr. Will Miller, graduate professor of Communication Ethics and Strategic Communication at Purdue University, understands how we guide professionals through the tricky waters of shifting norms. His scholarly background as a psychologist, theologian, and educator, combined with his 20 years as a professional stand-up comedian, make this a highly engaging, and content-rich presentation.
Our Community: Finding Meaning in the Place We Call Home
The challenges of living in the era of social isolation and media immersion, Dr. Will offers a rich level of research and understanding into the plight of institutions charged with helping people live a well-balanced and meaningful life.
This presentation which combines scholarly insight with entertainment is ideal for civic gatherings seeking to cultivate community and family initiatives by nurturing meaningful relationships among populations filled with a variety of age, ethnic, and cultural backgrounds.
Discover how to initiate volunteerism, engagement, and new collaborations in your city, town, and state. Help your people discover the joy of being an active part of a community rich in opportunity.
Graduation Jolt: Now What?
The academic industry faces unprecedented demands. As a recognized authority on the challenges of living in the era of social isolation and media immersion, Dr. Will offers a rich level of research and understanding into the plight of the educational institutes charged with preparing future generations to live a well-balanced and meaningful life.
With five graduate degrees, Dr. Will shares the wisdom of his experience as a therapist and professor at Purdue University. And along with his two decades experience as a professional stand-up comedian, he offers a funny but incisive perspective to find real solutions for students and graduates and alleviate their worry about the future. Based on his book Graduation Jolt: How to Survive and Thrive after College Graduation, co-authored with Dr. Glenn Sparks (2014).

Dr. Will Miller, Stress Management Expert: Speech Excerpt
Dr. Will Miller shares how his personal life and professional practice raised his awareness of one of the most profound problems our society faces today - social isolation. As a marriage counselor, he repeatedly heard the same story from his clients: their relationship had started out wonderful, but then deteriorated over the years to the point that both individuals one day woke up and realized they had "inadvertently married Satan."
"Because of social isolation, the couple didn't have enough other people in their life," Dr. Miller states, elaborating that decades of biological, psychological, and sociological research concur that every human being needs a variety of close relationships and community ties to truly flourish. "One person can't handle the whole load of you."
Introduction
Dr. Will Miller, Stress Management Expert: Keynote