Top25 Speaker Voting

Dr. Sampson Davis needs 1 vote(s) to make it into the Top 25 speakers on Speaking.com!
Speaker Booking Tip
"Tip: find a speaker in your local area to save on travel costs. Most speakers will also reduce their keynote fee for local events. "
For Event Planners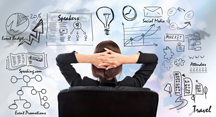 • Keynote Speaker Booking Toolkit.
• Booking a Celebrity Speaker.
• How to Find and Book the Right Speaker.
• Google+ Event Planning Forum.
• Tips for International Clients Booking U.S. Based Speakers.
Similar Speakers
Cullen Jones

After nearly drowning in a Pennsylvania Water Park, Cullen Jones took up swimming, worked hard, and captured Olympic gold. He is the first African-American male…

Sheila C. Johnson

Entrepreneur, Sheila C. Johnson is one of the United State's most notable philanthropists and the first black American woman in the United States to become…

Alan Keyes

Alan Keyes is an expert on national and foreign policy issues, which is to be expected from a former U.S. ambassador to the United Nations…

I just wanted to send a quick follow-up note to say – THANK YOU! I appreciate your partnership, and perseverance in helping us to find the right speaker for our group. Our speaker was absolutely excellent! The group loved him; it was perfect.
DeVry Education Group
About SPEAKING.com
Established in 1994, we are exclusive agents for some of the world's leading experts, celebrities and professional speakers.
We offer event planners a fully staffed speaker logistics planning team, plus a personal SPEAKING.com Account Executive – a knowledgeable and trustworthy partner. We guarantee your satisfaction with your speaker and a smooth booking process.
Contact us today to book your favorite speaker.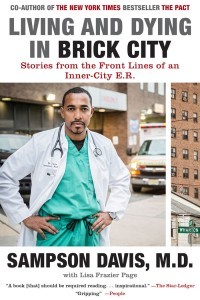 Living and Dying in Brick City: An E.R. Doctor Returns Home
A riveting personal exploration of the healthcare crisis facing inner-city communities, written by an emergency room physician who grew up in the very neighborhood he is now serving
Sampson Davis is best known as one of three friends from inner-city Newark who made a pact in high school to become doctors. Their book The Pact and their work through the Three Doctors Foundation have inspired countless young men and women to strive for goals they otherwise would not have dreamed they could attain. In this book, Dr. Davis looks at the healthcare crisis in the inner city from a rare perspective: as a doctor who works on the front line of emergency medical care in the community where he grew up, and as a member of that community who has faced the same challenges as the people he treats every day. He also offers invaluable practical advice for those living in such communities, where conditions like asthma, heart disease, stroke, obesity, and AIDS are disproportionately endemic.
Dr. Davis's sister, a drug addict, died of AIDS; his brother is now paralyzed and confined to a wheelchair as a result of a bar fight; and he himself did time in juvenile detention—a wake-up call that changed his life. He recounts recognizing a young man who is brought to the E.R. with critical gunshot wounds as someone who was arrested with him when he was a teenager during a robbery gone bad; describes a patient whose case of sickle-cell anemia rouses an ethical dilemma; and explains the difficulty he has convincing his landlord and friend, an older woman, to go to the hospital for much-needed treatment. With empathy and hard-earned wisdom, Living and Dying in Brick City presents an urgent picture of medical care in our cities. It is an important resource guide for anyone at risk, anyone close to those at risk, and anyone who cares about the fate of our cities.
Suggested Program Titles:

Living & Dying in Brick City: An ER Doctor Returns Home

The Future of Medical Care

The Medical Gap
Dr. Sampson Davis Speech Excerpt
"You can't see the finish line, it's hidden, like it's behind a curtain or something, but you just push through that little bit more and you're over the finish line." Dr. Sampson Davis encourages young people to have belief in themselves and to push through no matter what the circumstances to achieve success.
Dr. Sampson Davis: National Student Assembly Speech
Dr. Sampson Davis Speech Excerpt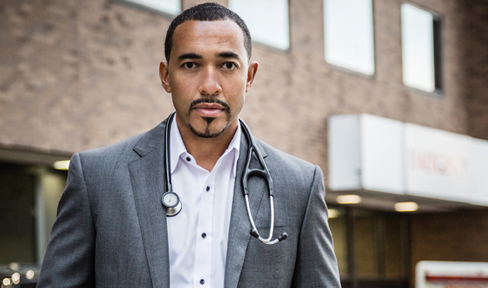 Let's make education popular. Let's "glorify and glamorize" it. Education is the new cool! After all, students have a better chance of becoming an engineer, architect, lawyer, or doctor than becoming the next LeBron James or singing sensation, Beyoncé. SPEAKING.COM: What are some of the main challenges and opportunities faced in healthcare today? DAVIS: There ... more