* Please note that while this speaker's specific speaking fee falls within the range posted above (for Continental U.S. based events), fees are subject to change. For current fee information or international event fees (which are generally 50-75% more than U.S based event fees), please contact us.
Top25 Speaker Voting

Dr. Calvin Mackie needs 6 vote(s) to make it into the Top 25 speakers on Speaking.com!
Speaker Booking Tip
"Tip: some speakers might provide one of their popular book titles as a free gift to your audience. "
For Event Planners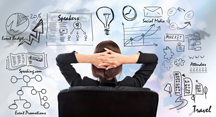 • Keynote Speaker Booking Toolkit.
• Booking a Celebrity Speaker.
• How to Find and Book the Right Speaker.
• Google+ Event Planning Forum.
• Tips for International Clients Booking U.S. Based Speakers.
Similar Speakers
Ernesto Zedillo

Ernesto Zedillo has had a distinguished career in international affairs at the political and educational level. He served as President of Mexico from 1994-2000, and…

Rusty Wallace

Rusty Wallace, the legendary and now retired racecar driver, brought personality and charisma to the sport of auto racing that is unmatched in the history…

Gretchen Morgenson

Pulitzer Prize-winning journalist, Gretchen Morgenson is known for her hard-hitting reporting on what really happens on Wall Street. Throughout her 40-year career, she has exposed…

Our event was what I would call 'over the top'... The survey results were at 92% very favorable. The speakers formed such a good relationship with myself and others at the conference. I am confident we will bring them back to do more. I will definitely contact you when we are in need of additional services. You have been the best!
American Express
About SPEAKING.com
Established in 1994, we are exclusive agents for some of the world's leading experts, celebrities and professional speakers.
We offer event planners a fully staffed speaker logistics planning team, plus a personal SPEAKING.com Account Executive – a knowledgeable and trustworthy partner. We guarantee your satisfaction with your speaker and a smooth booking process.
Contact us today to book your favorite speaker.

"Your story wasn′t prepared from a cookie-cutter handbook of how to give politically-correct speeches. This speech was real. I returned to Michigan State with a whole new mindset."
Gerald Dejean,
Microsoft Corporation

"Your message was funny, inspirational and spiritual. You helped all of us realize that by getting in touch with our inner being, we have the potential to be the best that we can be, that we must all have a dream and strive to fulfill that dream no matter what obstacles get in our way."
Sharon M. Ford,
DuPont

"Your impact on our group and our deliberations was immediately felt. The inspiration from your personal struggles and success left us all energized to better leverage our collective wisdom, knowledge, and influence."
K.B. Robinson,
Proctor & Gamble

"Dr. Mackie is a very special person... a very powerful message... very important to us today... and very important in the future."
Chad Holliday, Jr.,
former President and CEO of Dupont

"I firmly believe you have only touched the tip of your potential. You message seems to uplift without absolving us of our responsibility."
Corporate Representative

"I got a copy of your Success Manifesto. Its simple and powerful guidelines have been a significant part of how I shape my life. I also look at it as a great responsibility to hopefully instill positive change, which I am eager to assume. I just wanted you to know that your life and your words have inspired and will continue to inspire me as I continue writing my own life story and painting my own life mural wherever the setting may be. I felt compelled to let you know how influential and significant your words are to young people like myself. Moreover and most importantly, they have provided me with a plan and drive for action."
Daniel Amanio,
Rhodes Scholar

Selected Clients:

Alcatel-Lucent
AT&T
Bell South
Caterpillar
Coca-Cola Company
Dupont
Environmental Protection Agency (EPA)
Ernst & Young LLP
Ford Motor Company
General Electric
Honda
Johnson & Johnson
McDonald′s Corporation
Motiva
National Nuclear Security Agency
Proctor & Gamble
Quest Diagnostic
Sears Credit Corporation
Shell Chemical (Norco)
US Army
US Department of Defense
US Department of Energy
US Intelligence Community
Army Research Laboratory
Central Intelligence Agency
NASA
National Science Foundation
100 Black Men of America, Inc.
American Federation of School Administrators
American Society of Mechanical Engineers
Council of African American Parents
The College Board
National Society of Black Engineers
America-Mideast Educational and Training Services, Inc. Kuwait University
Carnegie Mellon University
Cornell University
Georgia Institute of Technology
Georgia State University
John Hopkins University Applied Physics Laboratory
MIT
Michigan State University
Michigan Tech University
Mississippi State University
Morehouse College
Ohio State University
Purdue University
Rochester Institute of Technology
Syracuse University
Tulane University
UCLA
University of New Orleans
"Stop the Violence – Start the Healing," Grand Rapids, MI
Christian Bible Fellowship Church
Greater St. Mary's Baptist Church
New Hope Baptist Church
Striving for Perfection Ministries
Zion Hill Baptist Church
View from the Roof: Lessons for Life and Business
A university professor. A restaurateur. A Hollywood leading man. The Mackie Men of New Orleans have made success a family tradition. In A View from the Roof, Presidential Award-winning speaker Dr. Calvin Mackie reveals just how they did it. Through a slideshow of poignant stories involving the Mackie brothers′ tough-as-nails roofer dad Willie, readers will learn the hands-on, humorous lessons that propelled Calvin and his brothers to the top of their professions. From the hot gable rooftops of New Orleans to the set of a Spike Lee film, this book will leave readers with a view they′ll always remember.
Order Here





Calvin's keynote presentations and workshops address the following issues:

Developing an internal framework to make intelligent decisions in the workplace
Integrating intellectual, spiritual, and emotional development to become a good corporate citizen
Synchronizing personal greatness to achieve professional excellence
Overcoming obstacles and confronting adversity to enhance career effectiveness
Building profitable relationships to emerge on the leadership track
Mentoring colleagues to bring value to the organization

Programs Include:

LIFE is for the Living: Choosing to Live a More Fulfilling Life of Purpose

Learn the 6 lessons of LIFE (Living Intelligently For Ever) that can lead to intellectual, spiritual, and emotional stimulation.

The Uninhibited Powers: Realizing Your True Potential

Learn to identify at-risk behavior and situations using the EAT (Education, Attitude, Timing) and RAP (Respect, Accountability, and Productivity) theories of success.

The Uninhibited Power of SEX

Learn to improve relationships at home, at work, or at school using the Something Extra theory of success.

Free Willie: Identifying and Unleashing Your Innate Abilities

Learn why education is the only tool or mechanism you can use to create a free and fulfilling life in a diverse and dynamic world.

Save the Cheetah Cubs: Defining and Defeating External and Internal Competitors

Learn to confront and resolve the self-defeating attitudes (fear, greed, and ignorance) that rob individuals of everyday happiness.

Effective Mentoring: Developing an Effective Mentoring/Protégé Relationship

Learn the mentoring methodology that can help others become productive and effective members of your organization.
Calvin Mackie, Motivational Speaker: Keynote
Dr. Calvin Mackie delivers a lively account of how his life's plans came crashing down after a shoulder accident and the remarkable personal growth, knowledge, and achievement that came afterwards. Growing up in a poor and "uneducated" family, Dr. Mackie neglected studying as a child due to his plan to become an NBA star, but when permanent damage to his shoulder eliminated the possibility of an athletic career, he was left with an 840 SAT score and a desire to be an engineer.
Recalling how his teacher, Ms. V, understood "that man cannot create a test to measure what's inside of you if you're willing to work towards it," he recounts how he was accepted to Morehouse College, where he had to work his way up from remedial classes that started at an 8th grade level. However, driven by a Morehouse admission officer's belief that he was "a diamond in the rough, but a diamond sure enough," Dr. Mackie caught up, graduated first in math, and went on to Georgia Tech, the school he was "never supposed to go to."