* Please note that while this speaker's specific speaking fee falls within the range posted above (for Continental U.S. based events), fees are subject to change. For current fee information or international event fees (which are generally 50-75% more than U.S based event fees), please contact us.
Top25 Speaker Voting

Doug Lipp needs 7 vote(s) to make it into the Top 25 speakers on Speaking.com!
Speaker Booking Tip
"Tip: find a speaker in your local area to save on travel costs. Most speakers will also reduce their keynote fee for local events. "
For Event Planners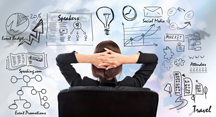 • Keynote Speaker Booking Toolkit.
• Booking a Celebrity Speaker.
• How to Find and Book the Right Speaker.
• Google+ Event Planning Forum.
• Tips for International Clients Booking U.S. Based Speakers.
Similar Speakers
Steve Rizzo

Steve Rizzo is a personal development expert, comedian, motivational speaker and author known for his popular PBS special. As a comedian, he was chosen as…

Thomas Kolditz

Retired Brigadier General Tom Kolditz is an internationally recognized expert on crisis leadership and leadership in extreme contexts. His time as a Leader Development Expert…

Betty Nguyen

The first Vietnamese-American to anchor a national newscast, Betty Nguyen has reported major stories around the world for CNN, CBS, and NBC. She can currently…

I will certainly recommend to others that they contact you for guest speakers in the future. It was a pleasure working with you as well. We all appreciate your professionalism and exemplary service.
BASF
About SPEAKING.com
Established in 1994, we are exclusive agents for some of the world's leading experts, celebrities and professional speakers.
We offer event planners a fully staffed speaker logistics planning team, plus a personal SPEAKING.com Account Executive – a knowledgeable and trustworthy partner. We guarantee your satisfaction with your speaker and a smooth booking process.
Contact us today to book your favorite speaker.

Scudder Investments
"Our clients were not only entertained by your energetic and entertaining presentation but they learned something they could take back and apply within their organization. I also wanted to thank you Doug for all your pre-event reserarch."

Pepsico
"Your engaging style and personal experience supported your key topics of communication, leaerhip and the need for constant change. We are in a hugely competitive market and your stories of how Disney differentiated itself from the competition were inspiring to all."

Remedy Intelligent Staffing
"You gave what was without a doubt the best presentation we have ever had. I would like to commend you on your pre-event research. Anyone hearing you would assume that you are a long term Remedy employee due to the skillful way you meshed our company culture, vocabulary, and methods into your presentation."

Regions Bank
"Your presentation on how to maintain excellent customer relations during change, in this case a merger, was superb. By spending a significant amount of your time learning about our bank, the acquiring bank, and the specifics of the merger before the event, you were able to deliver a detailed presentation that was meaningful."

LaSalle Advisors
"You have a unique ability to captivate an audience with your delivery and humor while also communicating pertinent and relevant information. Your keynote presentation was the highlight of our conference."

IBM
"The key to your successful presentation was your ability to blend an important message with an approach which is effective to an international audience. The examples you shared from your days with Disney in Japan and the U.S. made your message all the more enjoyable."

Sandia National Laboratories
"Our Management Team Leadership Conference was a success and your keynote presentation set the tone for the entire day. Your willingness to take time before the conference to understand our needs in terms of the change process was very appreciated and recognized as a key factor for success!" 

KPMG Peat Marwich
Your reputation as an excellent and well-prepared motivational speaker proceeded yourself and you proved that your recognition is well-deserved. Rather than speak about generalities, you communicated your message through the use of relevant information and topics that the audience was knowledgeable and comfortable with."

Soft Network Users Group
"I was absolutely swamped with an overwhelming number of responses from the members...all positive. Your keynote set a tone that we managed to carry through to the close of the conference.  You were so highly regarded, I have been ′required′ to work on the selection of next year′s speaker!"

United States Air Force
"Your presentation was top notch and extremely well received. I would heartily and without reservation recommend Doug to any organization interested in giving its employees a peek at the dividends of investing in exceptional customer service."

Accenture
"I found your presentation to be right on target regarding the need for cultural diversity and sensitivity. I felt that your diligence and research was well founded and helped to tailor the presentation for our specific needs."

Merrill Lynch
"Thank you for a wonderful learning experience. Your witty Disney experiences offer invaluable lessons in client service.Your references to our personal challenges made for a seamless presentation. You left the participants enlightened and energized".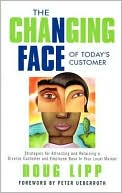 The Changing Face of Today′s Customer
by Doug Lipp
Customers and employees from around the world are changing the way business is done at home. The Changing Face teaches you vital strategies to attract and retain this rapidly-growing customer and employee base and expand your business, large, or small. Readers will develop "Cultural Sense," learning how to overcome obstacles to a global service and leadership approach. Includes a foreword by Peter Ueberroth and testimonials from prestigious business leaders such as Ken Blanchard, co-author of The One Minute Manager"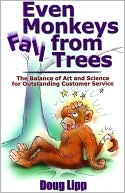 Even Monkeys Fall from Trees: The Key to Maintaining Your Balance and Recovering from Inevitable Mistakes
by Doug Lipp
This book is designed to be a practical tool to help you analyze the service and products you or your organization provide from the standpoint of being in balance. How well are you attending to both the "art" and "science" needs of your employees and customers? With these 11 exercises that have been adopted by world class organizations, you can determine: your individual and organizational strengths, where you need to make improvements, specific action steps to maximize your strengths and minimize your weaknesses, and a blueprint to attain and maintain your balance!
By age 29, Doug was the head of Disney's world famous Disney University at their Corporate Headquarters. With over 30 years of combined experience working at Disney and in his private practice, Doug has helped increase human and corporate potential. He teaches organizations and individuals real-life skills to redefine service and leadership excellence, embrace change, and compete in the global marketplace.
Doug provides every client with a thorough pre-event needs assessment by conducting interviews with their leaders, employees and even their customers. He then weaves the organization's history, challenges and goals into his presentation message. Join Doug as he takes you on an entertaining and insightful journey "behind the scenes" to discover both the secret of Disney's success and how it and other organizations have overcome spectacular challenges.
Branding / Values / Loyalty / Culture / Corporate Culture
DISNEY U - THE WONDERFUL WORLD OF AN ENDURING BRAND:
Disney stands the test of time as the ultimate icon of applied imagination. How did Walt Disney create "The Happiest Place on Earth?" What are the secrets behind its employee development dynasty? And how does it reinforce its organizational values, culture and brand on a day-to-day basis? During this animated and high-energy program, you'll learn how Disney continues to capture and inspire the hearts and minds of thousands of employees around the globe through an unwavering devotion to the core values established by Walt himself. Learn how Disney University Founder Van France has brought to life — for generations of employees — Walt's timeless values of Innovate, Support, Educate and Entertain.

Leadership / Management / Teamwork / Managing Teams
ORGANIZATIONAL CULTURE - IT'S MORE THAN A COAT OF PAINT:
Leaders build the culture, live the culture, and reinforce the culture every single day. Leadership has always set the tone within an organization, but today there's growing consensus that a winning, sustainable culture is only achieved when it is 'actively' steeped throughout the entire organization. In this program, Doug persuasively demonstrates that organizational culture is much more than a coat of paint daubed on the walls of a building. Culture is the cornerstone of success and supports your business performance and all operations. As such, it's uniquely yours and almost impossible for competitors to copy.

Customer Service / CommunicatIon / Motivation / Inspiration
THE MAGIC OF EXCEPTIONAL CUSTOMER SERVICE - KEEP PLUSSING THE SHOW:
How has Disney managed to keep its employees and customers so fiercely devoted to the brand? How has it managed to continually top the charts as one of the world's most loved brands? How can you learn from its practices to catapult your organization's service strategies to even higher levels? Learn the four components that are at the heart of Disney University: Innovate. Support. Educate. Entertain. Discover how legendary service is a delicate balance between art and science. "Doing the ordinary in an extraordinary fashion" isn't rocket science; customer service excellence must be ingrained throughout your culture. In this ever-changing economy, more companies than ever are realizing the strategic importance of transforming their service culture to differentiate themselves from competitors.

Change / Managing Change / Creativity / Innovation
EVEN MONKEYS FALL FROM TREES - LEARN FROM MISTAKES AND EMBRACE CHANGE:
The best and the brightest make mistakes. However, the ability to learn from setbacks, then bounce back even stronger is the hallmark of market leaders. Join Doug as he discusses Walt Disney's unrivaled focus on creating one of the strongest teams of dreamers and doers in the world. "Change or perish" defines the innovative Disney culture. Doug takes you behind-the-scenes to discover how Disney pushed through obstacles by relentlessly challenging the status quo in literally every corner of the company.

Global Competitiveness / Diversity / Global Marketplace / Managing Global Teams
IT'S A SMALL, SMALL WORLD. THE GLOBE IS SHRINKING. IS YOUR BUSINESS EXPANDING?
Walt Disney had it right all those years ago … "it is a small world." And guess what? It's getting even smaller! Mobility and greater access to multicultural markets is heralding in exciting, new opportunities for organizations willing to raise their diversity IQ. In this powerful and cutting-edge presentation, Doug Lipp shows that regardless of whether your organization is selling globally, the face of the customer is changing. Gone are the days of managing or marketing to a homogenous group. Customer groups, employees, channel partners, and shareholders now represent different cultures, generations, and ways of thinking. Organizations must adjust— or be willing to lose—in their global battle for market share.

Event Moderator / Emcee / Facilitator / Host
Audiences and guest speakers immediately connect with Doug's relaxed,-yet informed style and ability to think on his feet. His many years of business experience and consulting gives Doug the ability to engage with people from all business backgrounds. Doug's skill as a professional speaker, humorous story-teller, interviewer and facilitator ensures your conference objectives are met with just the right amount of humor and interaction to keep the message fresh and memorable.

Doug Lipp: Google Talks
Disney veteran Doug Lipp shares how Walt Disney succeeded in organizing and mobilizing a massive team to create the happiest place on earth. He explains the steps they took to win the hearts and minds of thousands of employees – an integral part of maintaining "the clean, friendly, and safe" atmosphere that makes Disney's theme parks stand out to this day.
The last part of orientation, he reveals, was taking new employees through the park to see how executives, janitorial staff, and cast members all demonstrated their care for the customer through even the smallest gesture like picking up litter. "A lot of organizations try to emulate the Google culture or the Disney culture," Doug points out. "They try to put up a coat of paint on a dilapidated building – the culture isn't strong…Culture happens in either one of two ways: by design or by benign neglect."
Introduction
Doug Lipp: Speech Excerpt
Speech Excerpt
Doug Lipp: Speech