In 1984 Boston College quarterback Doug Flutie made football history when he threw a last second "Hail Mary" pass, clinching a 47 to 45 point victory over that year's national defending championship team, the University of Miami Hurricanes. The play, which has been ranked one of the most memorable moments in the history of sports broadcasting, was just the beginning of the Heisman Trophy winner's long dynamic career as a successful football player and respected philanthropist.
When the majority of university football coaches dismissed Flutie as too short to be a Division 1 quarterback, he accepted the only scholarship offer he had. He attended Boston College, which hadn't seen a championship game in four decades; however, he and his teammates had the character and passion to turn the school's reputation around. In 1984 Flutie's "Hail Mary Pass," which clinched the team's famed "Miracle in Miami" victory over the Hurricanes, elevated Boston College to national prestige, generating a significant rise in applications for admission.
Showing the football world time and time again that ability mattered more than size, Flutie went on to be a six-time Most Outstanding Player in the CFL as well as a NFL Pro Bowl selectee with the Buffalo Bills.
Currently, Flutie is a college football analyst for NBC Sports. He has also established the Doug Flutie Jr. Foundation for Autism, named after his son who was diagnosed with autism at the age of three. Flutie and his wife Laurie have raised over $18 million for programs that help children with autism gain vital skills so they can live life to the fullest.
Full Profile
Doug is perhaps best known for his career at Boston College, where his "Hail Mary" pass on November 23, 1984, is considered among the greatest moments in college football history, and American sports history. He received the Heisman Trophy later that year. Flutie left school as the NCAA′s all-time passing yardage leader with 10,579 yards and was a consensus All-America as a senior. He earned Player of the Year awards from UPI, Kodak, The Sporting News and the Maxwell Football Club.
In addition to his collegiate athletic achievement, Flutie maintained a distinguished academic record at Boston College. His scholastic achievements earned him a nomination as a candidate for the prestigious Rhodes Scholarship, for which he was named a finalist in 1984. Upon graduating, Flutie won a National Football Foundation post-graduate scholarship.
Flutie′s 1984 "Hail Mary" pass, and the subsequent rise in applications for admission to Boston College, gave rise to the admissions phenomenon known as the "Flutie Factor." This idea essentially states that a winning sports team can increase the recognition value of a university enough to make it a more elite school.
Doug Flutie started his professional career in the United States Football League (USFL) with the New Jersey Generals. The USFL folded in 1986, and Flutie (until his retirement in the 2006 NFL offseason) was the league′s last active player.
Doug Flutie crossed strike lines in the 1987 NFL strike season, and charges of being a scab dogged him thereafter. Flutie signed with the NFL′s Chicago Bears in 1986, then went to the New England Patriots 1987-89. Although his Canadian football career lasted only eight years, Flutie is revered as one of the greatest quarterbacks ever to play Canadian football. In 1990 he signed with the BC Lions for a two-year contract reportedly worth $350,000 a season. At the time he was the highest paid player in the CFL. Flutie struggled in his first season, but the following year, he threw for a record 6,619 yards on 466 completions. He was rewarded with a reported million-dollar salary with the Calgary Stampeders. Flutie won his first Grey Cup in 1992 with the Stampeders. He was named the Grey Cup MVP after leading a 77-yard touchdown drive to defeat the Edmonton Eskimos 23-22. The drive was capped off by Flutie rushing for the game-winning touchdown with 19 seconds left, after his right shoe fell off during the play.
Doug Flutie returned to the NFL as the Buffalo Bills′ starting quarterback when the Bills started the 1998 season 1-3. In his first start as a Bill, he passed for two TDs and led a fourth-quarter comeback against the Indianapolis Colts on October 11, 1998. The following week, Flutie scored the winning touchdown against the Jacksonville Jaguars by rolling out on a naked bootleg and into the end zone as time expired. The Bills′ success continued with Flutie at the helm; his record as a starter that season was 8-3.
Doug put his professional football career behind him, announcing his retirement on May 15, 2006.
Doug is married to the former Laurie Fortier, his high school sweetheart. They have a daughter, Alexa, and a son, Doug Jr. Their son has autism, and the Fluties established The Doug Flutie Jr. Foundation for Autism, Inc. in honor of him. Doug also created a cereal, Flutie Flakes, with the benefits going toward his organization. In his free time, Doug Flutie often attends college basketball games at his alma mater Boston College. He campaigned for Hillary Clinton in her 2000 United States Senate race and is a Democrat.
Doug Flutie Speaker Videos
Doug Flutie Speaks at Florida Tech
Football legend Doug Flutie looks back at his underdog days at Boston College as proof that "anything is possible." Explaining that the football team was basically an assembly of players who had been rejected from all the other Division I schools, he testifies that their values and character were what mattered most in the end.
"For those four seasons we had the time of our lives," Flutie states, expressing a joy that didn't stem from winning, but rather friendship and solidarity. "Leaders make everyone a part of the team and they don't care who gets the credit…We were all in this together as a team."
Speeches / Speaking Engagements
Inspiring and authentic, Doug Flutie encompasses the character and values of American sportsmanship. The football legend is the perfect choice for any event where sports, teamwork, or leadership take center stage; Flutie shares his personal journey from underdog to NFL star to show that anything is possible.
* Please note that while this speaker's specific speaking fee falls within the range posted above (for Continental U.S. based events), fees are subject to change. For current fee information or international event fees (which are generally 50-75% more than U.S based event fees), please contact us.
Top25 Speaker Voting

Doug Flutie needs 4 vote(s) to make it into the Top 25 speakers on Speaking.com!
Speaker Booking Tip
"Tip: speakers bureaus can provide: speaker fee negotiation, insurance, smooth logistics and value add-ons such as extra sessions. "
For Event Planners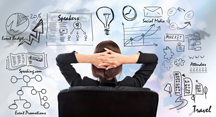 • Keynote Speaker Booking Toolkit.
• Booking a Celebrity Speaker.
• How to Find and Book the Right Speaker.
• Google+ Event Planning Forum.
• Tips for International Clients Booking U.S. Based Speakers.
Similar Speakers
Jon Gordon

Leadership expert, author, and motivational speaker, Jon Gordon helps groups shake out the negative and get on "the Energy Bus" to results. He is the…

Gabor George Burt

As an expert on overstepping boundaries, Gabor George Burt helps companies expand and succeed by teaching them how to eliminate perceived limitations. He provides an…

Greg McKeown

Author of the bestseller Essentialism: The Disciplined Pursuit of Less, Greg McKeown is one of today's most distinguished voices in business thought leadership known for…

My Account Executive was able to work within my quick turn around time and price limitations to find the perfect speaker for the job. Although I thought finding and booking a speaker for our sales meeting would be the most difficult part of the planning process, your agency made it the easiest.
Ales Group USA, Inc.
About SPEAKING.com
Established in 1994, we are exclusive agents for some of the world's leading experts, celebrities and professional speakers.
We offer event planners a fully staffed speaker logistics planning team, plus a personal SPEAKING.com Account Executive – a knowledgeable and trustworthy partner. We guarantee your satisfaction with your speaker and a smooth booking process.
Contact us today to book your favorite speaker.

Doug Flutie Speaks at Florida Tech
Football legend Doug Flutie looks back at his underdog days at Boston College as proof that "anything is possible." Explaining that the football team was basically an assembly of players who had been rejected from all the other Division I schools, he testifies that their values and character were what mattered most in the end.
"For those four seasons we had the time of our lives," Flutie states, expressing a joy that didn't stem from winning, but rather friendship and solidarity. "Leaders make everyone a part of the team and they don't care who gets the credit…We were all in this together as a team."