* Please note that while this speaker's specific speaking fee falls within the range posted above (for Continental U.S. based events), fees are subject to change. For current fee information or international event fees (which are generally 50-75% more than U.S based event fees), please contact us.
Top25 Speaker Voting

Deborah Gardner needs 6 vote(s) to make it into the Top 25 speakers on Speaking.com!
Speaker Booking Tip
"Tip: some speakers might provide one of their popular book titles as a free gift to your audience. "
For Event Planners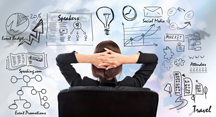 • Keynote Speaker Booking Toolkit.
• Booking a Celebrity Speaker.
• How to Find and Book the Right Speaker.
• Google+ Event Planning Forum.
• Tips for International Clients Booking U.S. Based Speakers.
Similar Speakers
Bob Phibbs

Bob Phibbs, the Retail Doctor®, has helped hundreds of small and medium-sized businesses in every major industry, including hospitality, manufacturing, service, restaurant and retail. He…

Ira Blumenthal

A visionary business development expert, Ira Blumenthal has been invited to open for speakers like President George H. W. Bush, General Colin Powell, Bob Dole,…

Michael Soon Lee

For over 25 years, Michael Soon Lee has been the go-to expert for how to boost sales to diverse populations. Michael equips teams with the…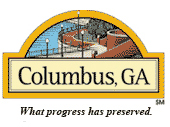 I so appreciated my representative for his responsiveness and for the ease with which I could communicate with him. This was my first time having to secure the talent for our program myself, and I could not have asked for a better experience with your speakers agency.
Mayor's Commission on Unity, Diversity and Prosperity for Columbus, GA
About SPEAKING.com
Established in 1994, we are exclusive agents for some of the world's leading experts, celebrities and professional speakers.
We offer event planners a fully staffed speaker logistics planning team, plus a personal SPEAKING.com Account Executive – a knowledgeable and trustworthy partner. We guarantee your satisfaction with your speaker and a smooth booking process.
Contact us today to book your favorite speaker.

"The results are contagious!"
- Anne Lentini, Henkel Company
"A talented orator that has a phenomenal humorous message and delivery style."
- Donna Masiulewicz, Timeline Meetings & Events, LLC
"Amazing high-content speaker with a strong message who is motivational in style and tone."
- Jean Caldwell, Elite Ideas
"Thank you for that fantastic keynote presentation! You most certainly are a 'pit bull in a skirt' speaker that delivers what you promised. Thank you again for kicking off what turned out to be a great Educational Day."
- Irma Weaver, VP, Walmart Stores, Inc.
"What great energy and understanding of our group's needs. WOW! Deborah's message is very clear, direct and engaging and brings people into the discussion without making anyone feel like they are spoken to but rather in the room with her for an exchange of ideas. Everyone MUST consider Deborah for their next meeting."
- Scott J. Cipinko, JD, AIRC, Exec. VP & COO, Consumer Credit Industry Association
"It's been a year since your presentation at PCMA and people are still talking about it" Thank you for making our job easy."
- Ann Johnson/PCMA Associate Director, Programs
"Deborah is a fresh voice that inspires me to keep coming back to her programs! It's amazing how fast Deborah turned around every problem I needed to solve. Her interactive presentation is like a laser of inspiration that keeps the audience involved and entertained. I would highly recommend her to any company or organization!"
- Suzanne Ayers/Director of Events, Mastro's City Hall Steakhouse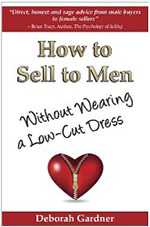 How to Sell to Men Without Wearing a Low-Cut Dress
SEX SELLS! That's How You Have to Compete in a Man's World Or is it?
As a sales woman in business today, you might find the sales process cruel and frustrating when pitching products or services to men. You do have options when pressured to do "whatever it takes" to impress them. Blunt discussions and tell-it-straight tactics in How to Sell to Men Without Wearing a Low-Cut Dress reveal how you can subtract the sexual sizzle and still advance your sales career.
You will discover:
Common mistakes women make selling to male buyers
Tactics for selling to men that will not ever involve baring skin
Basic motivators men require when purchasing from a woman
Safe, not sexy, ways to communicate with men in sales situations
The essential role of confidence-do not leave home without it
Drop the worn-out strategies and learn how to conduct business that will enhance both your self-esteem and your bank account. This book bares it all.
NAKED NEGOTIATING™
Our studies show that most companies and organizations know they are faced with on-going, intense and complex daily negotiating issues yet not realizing the simplicity to prevent losses can happen just by letting go, be free and get naked! Deborah helps you strip away the old techniques while revealing the bare bones truth for successful negotiating. By participating in this highly interactive, practice-driven and hands-on program, everyone will be exposed to experiencing how to win without even dealing with the competition.
Learning Objectives:

Learn 3 effective ways to create value to the other side so you get what you want.

Experience negotiating strategies, techniques, ideas and even formulas that work.

Discuss your challenges and hear a wide range of answers so you always look good naked.


STREAMLINING FOR SUCCESS
In this highly competitive global world, having a goal is just not enough to win. The competition is watching your every move and your company has to stay one step ahead. Do you know how do you stand out from your competition? Attain remarkable success by taking the challenge.


Learning Objectives:

Realize your authentic space to dominate the marketplace.

Learn what 'streamlining' means and how to leverage it for more success.

Hear the ONE thing that separates you form others.


COMPETE AND WIN EVERY SALE
As a longtime sales veteran in a highly competitive hospitality profession, learn from Deborah's successes and failures that will 'wow' your audience. This wildly interactive and entertaining program is for all levels of sales professionals with endless creative ways to win against the competition. Deborah will show the actions needed to compete and win every sale.


Learning Objectives:

View the new way to convince others of your products, services or ideas

Apply 3 effective ways to become the potential customers top choice

Elevate YOU to compete, stop your fears and conquer your goals


Going For Your Gold
Imagine your goal is to win the GOLD! Being the star in a new job, exceeding your quota or simply the joy of every day victory, winning is a phenomenal sensation. Conquering goal's comes from the intensity of three critical traits combined with personal and professional strategies to help you succeed.
Faith – With the true meaning of competition, believe in the emotional heart-activating techniques to your dreams, passions and interests you long desired.
Focus – Spotlight your momentum to velocity while concentrating on minimizing pain and maximizing gain to win.
Finish – Encounter the powerful "wave" created by experiencing your own experience!
Deborah Gardner's "amateur swimming abilities to winning the gold after many failure attempts" story, helped her conquer something that not even her swimming idol, Olympic medalist, Michael Phelps has done before. In this program, discover your longtime ambition and purpose "experience your own experience" while going for your gold.
Compete Better Now!

Buckle your seatbelt! Watch as Deborah Gardner boldly unveils the most in-depth business topic in this humorous high-energy program. The world of competition breeds winners, especially within the hospitality profession. To become a winner, you must perform. Yet, do you really know how to compete, consistently win or do you merely co-exist? Do you ignore the competition? Do you know who your biggest competitor is? Competition is part of every facet of our lives... in business, in our families, in dating, in our daily activities and even within ourselves. Everyone's goal is to win! And, every decision you make says something about YOU.
Hear astonishing real-life business and individual case studies that exemplify the three main drivers for better competition. Discover the ONE thing that separates you from others. Experience an immediate stimulation to the true meaning of competition and find out, are you going to win or are you going to lose?
Perception - A judging mechanism that brings awareness to your product, image, influence foundations, decide is it good or is it bad?
Position – Identifying and demonstrating why others want to work with you is all about positioning you correctly.
Performance – We judge our intentions but others judge us by our actions. To win, it's about putting to work, the right people, doing the right things with the right clients, the right way. Find out what to start and stop doing in order to thrive.
Failure... The New Success
News flash: you are going to fail! And by the nature of failing or making mistakes you most likely will beat yourself up... another mistake! Yet, more importantly, what mistakes did you not make that cost you your success? You may never know unless you start realizing mistakes are the only pathway to success. If you want "triumphant" success for you or your organization, then hear how Deborah shifts the path of failure through the Science of Success (SOS). Learn, cry, and laugh while Deborah shares the many embarrassing train wreck mistakes that failed her right into success as one of the first ever female sports broadcasters, winning her first real Olympic gold medal, and more. In this humorous, motivating, and jaw-dropping program, learn how to analyze a setback, and find the success message inside you while discovering new beginnings.
Programs Insights
What to do when failure is not an option
Find out the #1 cause of failure
Hear why failure should be part of your everyday vocabulary
Deborah Gardner LIVE
Deborah Gardner challenges audiences to rethink the way they view success and competition. "When you change the way you look at things, the things you look at change," she comments.
Rather than looking at what the competition is doing, Deborah urges people to appreciate their identities and talents so that they can apply those to their performance. By playing to their strengths then, they can excel above the industry norm, an achievement that will force others to talk about them.
Deborah Gardner interview
Deborah Gardner Interview