* Please note that while this speaker's specific speaking fee falls within the range posted above (for Continental U.S. based events), fees are subject to change. For current fee information or international event fees (which are generally 50-75% more than U.S based event fees), please contact us.
Top25 Speaker Voting

Dean Ornish needs 5 vote(s) to make it into the Top 25 speakers on Speaking.com!
Speaker Booking Tip
"Tip: ask your speaker to do a book signing or attend a VIP meal with your guests. "
For Event Planners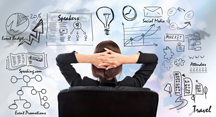 • Keynote Speaker Booking Toolkit.
• Booking a Celebrity Speaker.
• How to Find and Book the Right Speaker.
• Google+ Event Planning Forum.
• Tips for International Clients Booking U.S. Based Speakers.
Similar Speakers
John Mackey

Co-founder and co-CEO of Whole Foods Market, John Mackey has overseen the growth of his company from a single store in Austin Texas to a…

Ken Dychtwald

Deemed the "Prophet of the Coming Age Boom" by Forbes magazine, Dr. Ken Dychtwald has spent over 30 years exploring the demographic shift caused by…

Michael F. Roizen MD

Dr. Michael Roizen is the chief wellness officer of the world-class medical center, the Cleveland Clinic. The five-time New York Times #1 best-selling author is…

My Account Executive was able to work within my quick turn around time and price limitations to find the perfect speaker for the job. Although I thought finding and booking a speaker for our sales meeting would be the most difficult part of the planning process, your agency made it the easiest.
Ales Group USA, Inc.
About SPEAKING.com
Established in 1994, we are exclusive agents for some of the world's leading experts, celebrities and professional speakers.
We offer event planners a fully staffed speaker logistics planning team, plus a personal SPEAKING.com Account Executive – a knowledgeable and trustworthy partner. We guarantee your satisfaction with your speaker and a smooth booking process.
Contact us today to book your favorite speaker.

"The feedback we′ve gotten from members has been fantastic, and I personally found his talk completely fascinating."
-The Core Club

"The campus is still buzzing with enthusiasm. We have heard many positive comments. Your speech was both educational and interesting. Our entire campus community was very pleased."
-Karla J. Russo, Manager of Special Events, Quinnipiac University

"Thank you for presenting at the 2005 San Francisco Yoga Journal Conference. We′ve received very positive feedback from the 1400+conference attendees. Without your participation, enthusiasm, and support, we wouldn′t be able to offer such unique and extensive programs. We appreciate your partnership and look forward to working with you in the future."
-John Abbott, Yoga Journal

"Thank you for gathering with us at the 2005 Milken Institute Global Conference to debate and discuss the complexities of, and opportunities for, speeding disease treatments and cures. We greatly appreciated the thought and preparation that went into your remarks in the Cures in the Cupboard: Foods that Fight Disease session. You provided a critical perspective that enhanced the value of the Global Conference and the audience′s experience."
-Greg Simon, President, FasterCures

"Dr. Ornish was an outstanding keynote speaker and connected in a very personal way with our audience. We received very favorable comments and reviews from everyone that attended our first Business Program. Dr. Ornish was not only presented very timely information but he tailored his content to our industry and gave everyone points to consider for their own companies. We would definitely use Dr. Ornish again."
-Jim Whitman, Senior Vice President, National Association of Chain Drug Stores

"Dean Ornish's speech was brilliant, great, and consistent with the theme of making changes towards a healthy lifestyle."
-Rob Gingras, Director, Corporate Services, CIGNA
Spectrum: A Scientifically Proven Program to Feel Better, Live Longer, Lose Weight, and Gain Health
From the author of the landmark bestseller Dr. Dean Ornish's Program for Reversing Heart Disease comes an empowering new program that enables you to customize a healthy way of eating and living based on your own desires, needs, and genetic predispositions.

Dr. Dean Ornish revolutionized medicine by directing clinical research proving–for the first time–that heart disease and early-stage prostate cancer may be stopped or even reversed by his program of comprehensive lifestyle changes, without drugs or surgery. His newest research was the first to show that changing your lifestyle changes your genes in men with prostate cancer–"turning on" disease-preventing genes, and "turning off" genes that promote breast cancer, heart disease, and other illnesses, and in only three months. This study documented, also for the first time, that these lifestyle changes may significantly increase an enzyme that lengthens telomeres–the ends of your chromosomes that control how long you live. As your telomeres get longer, your life gets longer. Your genes are not your fate.

The Spectrum features one hundred easy-to-prepare, delicious recipes from award-winning chef Art Smith. Whether you want to lose weight, lower your cholesterol, reverse a major disease, or find a sustainable, joyful lifestyle, The Spectrum can make a powerful difference in your health and well-being.
Order Here





The Power of Lifestyle Change
Dr. Ornish masterfully explains the future of preventative medicine, analyzing the spectrum of choices available to reverse and prevent life threatening conditions. His inspiring stories encourage audiences to embrace a healthier life.

What is the Optimal Diet?
Arguing that it's not just how much you eat, it's primarily what you eat, Dr. Ornish explains how an diet abundant in plant-based foods can help audiences trim waistlines and gain health.
Dr. Dean Ornish, TEDxSF
Dr. Dean Ornish reveals that most of the major medical problems the global population faces could be prevented by simple low cost interventions made by consumers. Chronic disease like heart disease and diabetes, Dr. Ornish points out, are killing more people in the world than AIDS, malaria, and tuberculosis combined. He elaborates that more and more nations have adapted a fatty high-calorie American diet, and as a result, are seeing rising rates of the same health problems that plague the U.S.
"What's happening is it's drying and diverting a lot of resources away from things that really do need drugs…to things that could be largely prevented and even reversed through simply changing diet and lifestyle," Dr. Ornish comments. He urges people adopt more plant-based diets, and in the case of many developing countries, revert to their traditional diets, citing that such a shift would also help alleviate the other major crises we face. "20% of the fossil fuel we burn each day goes to make processed food," Dr. Ornish states.
Dr. Dean Ornish, World Economic Forum