* Please note that while this speaker's specific speaking fee falls within the range posted above (for Continental U.S. based events), fees are subject to change. For current fee information or international event fees (which are generally 50-75% more than U.S based event fees), please contact us.
Top25 Speaker Voting

Daymond John needs 5 vote(s) to make it into the Top 25 speakers on Speaking.com!
Speaker Booking Tip
"Tip: speakers bureaus can provide: speaker fee negotiation, insurance, smooth logistics and value add-ons such as extra sessions. "
For Event Planners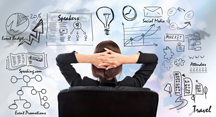 • Keynote Speaker Booking Toolkit.
• Booking a Celebrity Speaker.
• How to Find and Book the Right Speaker.
• Google+ Event Planning Forum.
• Tips for International Clients Booking U.S. Based Speakers.
Similar Speakers
Keith Ferrazzi

Keith Ferrazzi is one of the preeminent experts in professional relationship development. He uses two decades of research and experience to transform the lives and…

Keith Yamashita

Consultant, author and speaker Keith Yamashita helps companies turn their struggling businesses around and rebrand themselves. He helps organizations become stronger by encouraging their members…

Faith Popcorn

Faith Popcorn, best-selling author of EVEolution, Clicking, The Popcorn Report, and most recently Dictionary of the Future, is founder of Faith Popcorn's BrainReserve, futurist marketing…

Our Account Executive was a pleasure to work with to arrange our keynote presenter for the Sustainable Brands Sydney Conference. He was swift to respond and his communication was always clear. If I am looking for international speakers, I will think of SPEAKING.com in future.
Sustainable Brands
About SPEAKING.com
Established in 1994, we are exclusive agents for some of the world's leading experts, celebrities and professional speakers.
We offer event planners a fully staffed speaker logistics planning team, plus a personal SPEAKING.com Account Executive – a knowledgeable and trustworthy partner. We guarantee your satisfaction with your speaker and a smooth booking process.
Contact us today to book your favorite speaker.

"Daymond John was a phenomenal speaker to have at the 2010 Women's Conference hosted by California Governor Schwarzenegger and First Lady Maria Shriver. Daymond's keynote address on how to negotiate effectively at work and at home received overwhelming praise from conference attendees. Daymond John is a fantastic speaker that will be an asset to any event. Daymond is an especially good fit for a business or corporate team, enhancing important communication skills. I give my enthusiastic recommendation for Daymond's participation in events like these."
- Tamara Torlakson, Program and Speaker Manager, The Women's Conference
"As the founder and CEO of the Early Stage East Venture Capital Conference, one of the largest on the East Coast, I have had the opportunity to host several keynote speakers since its inception in 1998. Daymond John is clearly one of the best! Daymond has an innate ability and powerful presence that invites every attendee to turn off their cell phones...because they don't want to miss a word. Each attendee feels Daymond is speaking to them one on one. He infuses lessons, humor, insight and experience into his keynotes unlike anyone else we have hosted. "
- David Freschman, Founder & CEO of Early Stage East Venture Capital
"We were thrilled to have Daymond John as a speaker for our Miami VC and Angel Investor conference! He lit up the room…"
- Joe Rubin, Director at FundingPost.com, Second Venture Corporation
"It has been quite a week since the New York Stock Exchange (NYSE) Student Pitch Competition portion of the NY Entrepreneurial Experience 2011 (NYEE) event on Monday… Now that the event is behind us, I am proud to report that I have received numerous notes of appreciation from sponsors, participants,…University of Michigan (U-M) alumni and guests all letting me know how much they enjoyed and appreciated what we accomplished together. I wanted to thank you on behalf of the entire planning committee, the University of Michigan – Center for Entrepreneurship, and Entrepreneurs Organization of New York (EO-NY) for being there…to moderate the student pitch competition and subsequent panel discussion. It was inspirational to the students to have you with us…all my fellow EO-NY members who participated on the committee have told me how contagious they found the entrepreneurial spirit in the room and you clearly fostered that among the students. You were the perfect choice for our Master of Ceremonies and we appreciate your infectious enthusiasm for your work and your support of entrepreneurs."
Joshua E. Aaron, President Business Technology Partners, Inc., Planning Committee Member, Entrepreneurs Organization of New York
"The Babson College community is still buzzing about Daymond John! As the #1 school in entrepreneurship education, we expect guest speakers to give us practical and actionable advice on how to be a successful entrepreneur! Daymond John reset the bar! Not only was he smart, funny, warm and engaging, he also challenged the audience to take notes on the keys to his success: S H A R K. and Babson students, faculty and staff all took notes! He even gave the audience a call to action! And many have accepted the call! In short, Daymond John is an exceptional speaker who instantly captures an audience and leaves the audience wanting more. And perhaps most compelling is what happened after the standing ovation! Daymond John played Shark to 3 students with business ideas. These students competed among their peers to earn an opportunity to pitch to Daymond John! Daymond John was masterful in how he responded to each student's idea and gave each very practical advice on how to move forward. The winning team will never be the same! I highly recommend Daymond John to be a guest speaker or guest lecturer in any academic institution. He is selfless, caring, intelligent and down-to-earth–a true role model for all students today!"
- Elizabeth R. Thornton, Chief Diversity Officer, Lecturer in Entrepreneurship of Babson College
"Because Move The Crowd is an entrepreneurial training company dedicated to helping the next generation Stay True, Get Paid AND Do Good, Daymond was the perfect choice for our launch event. His authentic insights and hard earned wisdom were the perfect match for our audience. Our entrepreneurs left the training thoroughly motivated by his example to achieve their own flavor of success."
Rha Goddess, Founder & CEO
"It is rare in American commerce when you encounter a self-made and self-invented individual such as Daymond John. Aside from his apparent and inspiring success story as well as his keen eye for spotting trends and talent, Daymond brings to bear a personalized style and hard-earned insights that imbue value into his relationships, involvements and initiatives. Beyond those attributes: Daymond is quite frankly just a damned charming guy. I am glad that I have occasion to call him my friend!"
Rob Snyder, Chairman of the Board & Chief Executive Officer of Stream Energy
The Brand Within
The Brand Within, the second title in "The Shark" Daymond John's best-selling Display of Power Series of business, motivational and empowerment books aimed at young, would-be entrepreneurs, examines the loyalty relationships companies and celebrities seek to establish with their customers and fans, along with the identifying marks consumers carry when they buy into a brand or lifestyle.
Drawing on his own experiences on the cutting edge of the fashion business, as well as on his hard-won insights developed as a sought-after marketing consultant to global trendsetters and taste-makers, the author maintains that branding relationships have now seeped into every aspect of our lives, and that in order to survive and thrive in the marketplace consumers and aspiring professionals need to understand and nurture those relationships if they mean to get and keep ahead.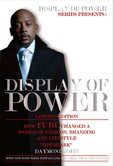 Display of Power
Display of Power is the first book of the Display of Power Series written by Daymond John. Part autobiography, part blueprint for success, Daymond John puts his experiences out there to show you just what it takes in order to get something bigger out of life. He gets to the heart of his unlikely run to the top of the fashion world, and shines compelling light on what it takes to succeed-from the dizzying street corners of his old neighborhood to the dazzling corner offices of corporate America and what it takes to harness and display the power that resides in us all.
From humble beginnings to a self-made multimillionaire with over $4 billion to date in global product sales and a starring role on ABC's newest business reality TV show, Shark Tank, Daymond John is the personification of the American Dream. He continues to set standards of excellence while expanding his interests in fashion, branding, marketing, consulting, entertainment, and beyond. This industry leader, best-selling author, and ground breaking entrepreneurial expert has evolved into a highly sought after business and motivational speaker.
As a dynamic business speaker with over twenty years of hands-on proven business experience, John shares the strategies that continue to bring him financial success. As Founder and CEO, John steered FUBU from a mere concept to a global fashion powerhouse with annual retail sales exceeding $350 million at its peak. Utilizing many of the same tactics commonly used today, John pioneered the art of integrating fashion, culture, and music nearly twenty years ago. From his then unprecedented guerrilla marketing and branding techniques to the continuously innovative ways in which he uses social media, brand integration, and his expertise on pop culture, John remains a cutting edge business strategist.
John teaches audience members how to apply his successful methods to a wide range of businesses today. He shares winning tips for negotiating and negotiating for women, boosting sales, improving employee morale, increasing productivity, and optimizing staff talents. John's pragmatic advice resonates with everyone from students and entry-level employees to small business owners and corporate CEOs. Each will walk away with invaluable tools to incorporate into their professional endeavors.
As a motivational speaker, John's quintessential rags-to-riches success story of sacrifice, hard work, and perseverance as well as the unique and charismatic way he communicates it, will inspire any audience. Much more than a business advisor, John shares his unique goal setting and achieving strategies, which will empower audience members to make positive changes in every aspect of their lives for immediate and long-term success. "The Shark" John, will reveal how you too can live the American Dream.
Goals & Motivation Presented in his charismatic style, John takes audiences on an inspirational and emotional rollercoaster ride. They'll hear how a man with no formal business training went from driving cabs and waiting tables to creating a global fashion empire and starring on ABC's hit reality business show "Shark Tank." In this talk, John entertains audiences with true-life tales of his incredible successes and numerous failures. Equally important, he motivates, inspires, and teaches how to set and go after goals with focus and determination. John shares the exact goal-setting strategies he attributes to his success and teaches audience members how to incorporate them into their endeavors. This keynote challenges attendees to exercise their brains in a way that cultivates a positive, goal-setting mindset.
Sample Keynote Speech Outlines...
Branding & Marketing
This informative keynote is like nothing else on the market! Attendees learn—step-by-step—how to brand themselves and transfer that power into their job, company or product. According to this Shark, everyone was branded the day they are born and continuously every second since. In this keynote, John gives audiences in-depth insight into how personal brand affects all aspects of life. Not only will attendees learn the importance of branding, but they will also learn some of the tricks that helped John expand his brand into dozens of countries around the globe, and which can be applied to personal branding, as well as product and concept branding.
Fostering Creativity
Now more than ever, corporate leaders recognize that entrepreneurial thinking isn't just for entrepreneurs. Creativity, resourcefulness, and the ability to think outside the proverbial box are skills that are just as valuable in large corporations as they are in startups. In this keynote, John uses personal examples from his phenomenally successful rags-to-riches journey to explain how he honed his entrepreneurial mindset. More importantly, John teaches audiences how to apply this mindset, which includes what he calls the "Power of Broke" thinking, to achieve goals and objectives.
Diversity: A Good Business Practice
In this speech, John suggests that business owners should create teams with members from a variety of backgrounds in order to gain competitive advantage. John says FUBU has been sold in more than 60 countries, and the company has always been filled with diverse employees. He discusses diversity from a social standpoint, as well as from a business perspective, in addition to sharing secrets on the importance of diversity in hiring employees and choosing vendors, manufacturers, partners and teammates.
Negotiating Strategies for Women
When California First Lady Maria Shriver called on John to speak about the art of negotiation at her annual women's conference, he immersed himself in research to find out if there were differences between the way men and women negotiate. In this keynote, John shares what he discovered. According to The Shark, women have several distinct advantages over men when negotiating, but come disadvantages, as well. As John shares specific techniques on how to respond to today's negotiation challenges, attendees will leave feeling empowered and ready to tackle the world. (And John adds, they will have lots of fun in the process.)

Daymond John Speech
"There are two types of people in the world, there are sharks and those who want to be," opines Daymond John as he explains his view of entrepreneurship as seen through the eyes of one of the "sharks" on Shark Tank. "To be a shark is a mindset–I was a shark at five or six years old."
Daymond John from ABC's "Shark Tank" Speech
Building Dreams Into An International Branding Conglomerate
Shark Tank's Daymond John: Making Lemonade Out Of Lemons
Interview