* Please note that while this speaker's specific speaking fee falls within the range posted above (for Continental U.S. based events), fees are subject to change. For current fee information or international event fees (which are generally 50-75% more than U.S based event fees), please contact us.
Top25 Speaker Voting

David Rendall needs 5 vote(s) to make it into the Top 25 speakers on Speaking.com!
Speaker Booking Tip
"Tip: some speakers might provide one of their popular book titles as a free gift to your audience. "
For Event Planners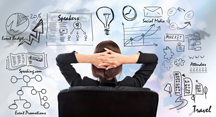 • Keynote Speaker Booking Toolkit.
• Booking a Celebrity Speaker.
• How to Find and Book the Right Speaker.
• Google+ Event Planning Forum.
• Tips for International Clients Booking U.S. Based Speakers.
Similar Speakers
Harry Paul

Harry "The Fish Guy" Paul is the co-author of one of the best-selling business books in history. FISH! A Proven Way to Boost Morale and…

Bruce Tulgan

Bruce Tulgan is a best-selling author, business advisor and internationally recognized expert on leadership, management and young people in the workplace. He has worked with…

Allon Raiz

When things got tough, Allon Raiz rethought his failing business and turned it into the most successful business incubator in South Africa. Today Raizcorp is…

Our Account Executive was a pleasure to work with to arrange our keynote presenter for the Sustainable Brands Sydney Conference. He was swift to respond and his communication was always clear. If I am looking for international speakers, I will think of SPEAKING.com in future.
Sustainable Brands
About SPEAKING.com
Established in 1994, we are exclusive agents for some of the world's leading experts, celebrities and professional speakers.
We offer event planners a fully staffed speaker logistics planning team, plus a personal SPEAKING.com Account Executive – a knowledgeable and trustworthy partner. We guarantee your satisfaction with your speaker and a smooth booking process.
Contact us today to book your favorite speaker.

"Enlightening and highly engaging . . . "
Kent Lewis, President, Anvil Media
"Enlightening . . . one of the highest rankings we have had. Polished delivery . . . informative while entertaining. Sense of humor and integration of real life examples made your concepts easy to follow. Refreshing and motivating. You created a fun and stimulating energy in the room." Barry Raber, Learning Events Chairman, EO Portland
"Dave Rendall has a radical prescription for chronic dissatisfaction: Stop working on your weaknesses and start amplifying them instead. The Freak Factor flips the cult of self-improvement on its head with stories of real people who have soared to success by embracing their uniqueness."
Daniel H. Pink, Author of Drive and A Whole New Mind
The Freak Factor: Discovering Uniqueness by Flaunting Weakness
Unleash your inner freak... and discover your unique potential.
Think of the thing that makes you strange―the weakness that you won't admit during a job interview or performance evaluation. Well, have you ever thought that the foundation of your success might be found in that weakness? Are you embracing your inner freak, or are you hiding it in order to conform and maintain the status quo? David Rendall believes that amplifying your weaknesses is crucial for your success, and he encourages you to do the same.
In The Freak Factor, David argues that what makes you weird also makes you exceptional and what makes you weak also makes you strong.
Embrace your freak factor, and discover:
Greater personal happiness, fulfillment, and energy
More meaningful relationships with family and friends
Increased employee engagement and productivity
Better business strategy and marketing

Your greatest weakness is also your greatest strength. Find out how maximizing your freak factor can transform your life, work, and relationships.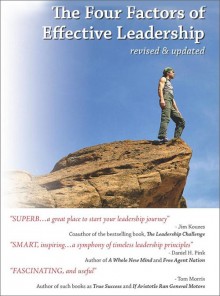 The Four Factors of Effective Leadership
This book combines the wisdom of ancient philosophers, successful executives and leadership gurus into a clear roadmap for leadership success. Using stories of famous leaders and infamous failures, the author illustrates the importance of the four factors: Influence, Integrity, Inspiration, and Improvement. These factors are contrasted with the pitfalls of ineffective leadership: Power, Position, Popularity, and Personality.

Funny for a Change: Using Humor to Create Serious Transformation
Is your organization confronting major change? Is your industry experiencing significant challenges? Are you feeling overwhelmed and frustrated? Maybe you just need a good laugh.
Making people laugh is very similar to helping people change. We can learn how to transform ourselves and our companies by understanding what it takes to be funny.
Humor surprises people, pushes boundaries and tells the truth. Great comedy requires the right blend of timing, restraint, humility and emotion. Applying these same principles to change management will help you succeed during turbulent times.
Dead Leaders: Lessons from the Lives and Violent Deaths of the World's Most Influential People

Do you want to become a great leader? What does it take to achieve greatness?
When I ask audiences to identify the greatest leaders in the history of the world, a few names always make the list. After asking this question repeatedly over the years, I finally noticed something. The leaders, who were consistently rated as great, shared one thing in common.
They had all been killed. They didn't die natural deaths. They were either executed or assassinated. This led me to explore the lessons that we can learn from their example. During that journey, I discovered four leadership principles that have the power to transform your leadership and your legacy.
The Freak Factor: Discovering Uniqueness by Flaunting Weakness
What's your problem? I'm serious. What do you wish you could change about yourself? What is the complaint that you hear the most from those closest to you, your friends, co-workers, and family members? Are you too loud or too quiet, too hyperactive or too sedentary, too organized or too messy? You get the idea.
So, what should you do? Most people think that they should find and fix their weaknesses. Unfortunately, this just leads to frustration and failure. Your weaknesses are actually the best clue to your strengths.
Furthermore, building your strengths, not fixing your weaknesses, is your best strategy for success. This presentation will encourage you to become more of who you are, not to turn you into someone else. It's about becoming more different and more unique, not more average and more mediocre. You will learn how to:
Discover your distinctive strengths and weaknesses
Frame your unique characteristics in a positive way
Find situations that highlight your positive qualities
Maximize your self-control
Implement permanent procrastination

The Freak Factory: Making People Better by Helping Them Get Worse
Are you frustrated by disengaged and unproductive employees? Are you looking for better strategies for improving employee performance?

Research shows that most people are not committed to their jobs and the way we currently manage employees does even more to harm, instead of help, their performance. We think our employees are broken, treat them like they are broken, and then wonder why they don't work. Instead of attacking people's weaknesses, we need to find the strength that is hidden inside their apparently negative characteristics. It is time to stop trying to create well-rounded and balanced employees. We need people that are unbalanced. We need freaks. This session will explore four essential strategies for improving employee engagement by turning our teams, departments or organizations into freak factories.

David Rendall, Leadership and Management Speaker: Fortune Growth Summit
David Rendall explores the "love/hate relationship" society has with those who march to the beat of their own drum. The author of the best-selling book The Freak Factor reveals time how you can think differently, act differently, and ultimately respond to the inevitable pressure you will face from others to conform.
While we may celebrate and promote being unique in words, Rendall shows that in practice we often seek to "change" mavericks or even destroy them. "Gandi was a maverick. We killed him. Martin Luther King Jr. was a maverick. We killed him," he points out before adding names like Jesus, Abraham Lincoln, and John F. Kennedy to the list. He goes on to share that many successful people were labeled as "bad" or "problematic" in their childhood due to their differences - differences that proved to strengths in retrospect rather than weaknesses.
As a student, Rendall was deemed "a very bad boy" because he could not sit down, be quiet, and do what he was told - three abilities his teachers and principal framed as the building blocks of success. Decades later he has built his career on three things. "I get paid to stand up, not to sit down," he says. "I get paid to talk, not to be quiet. And I get paid to run my own business, not do what other people tell me to do."
David Rendall, Leadership and Management Speaker: Keynote
David Rendall, Leadership and Management Speaker: Interview