* Please note that while this speaker's specific speaking fee falls within the range posted above (for Continental U.S. based events), fees are subject to change. For current fee information or international event fees (which are generally 50-75% more than U.S based event fees), please contact us.
Top25 Speaker Voting

David Glickman needs 6 vote(s) to make it into the Top 25 speakers on Speaking.com!
Speaker Booking Tip
"Tip: speakers bureaus provide added value that you cannot get by booking speakers directly. "
For Event Planners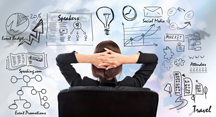 • Keynote Speaker Booking Toolkit.
• Booking a Celebrity Speaker.
• How to Find and Book the Right Speaker.
• Google+ Event Planning Forum.
• Tips for International Clients Booking U.S. Based Speakers.
Similar Speakers
Greg Hahn

Frenetic. Kinetic. Insanely Energetic. Comedian Greg Hahn has parlayed his absurd, all-out style of physical humor, one liners and crowd work, into a performance of…

Harry Freedman

In 40 short years, Harry Freedman MD, PhD, JD, has been a doctor, consultant, a top stockbroker and motivational speaker. He has been described as…

Tim Wilkins

Tim Wilkins is a stand-up comedian, TV and radio personality, writer and professional speaker who has been active for more than 20 years. He has…

Our client rep was a pleasure to work with. He was well organized and kept me updated every step of the way. The level of professionalism and the quality of the materials received were excellent. I will be in touch for future speakers!
Mattel
About SPEAKING.com
Established in 1994, we are exclusive agents for some of the world's leading experts, celebrities and professional speakers.
We offer event planners a fully staffed speaker logistics planning team, plus a personal SPEAKING.com Account Executive – a knowledgeable and trustworthy partner. We guarantee your satisfaction with your speaker and a smooth booking process.
Contact us today to book your favorite speaker.

"David Glickman′s presentation was a huge success. We laughed for a full hour. What a delight to have a comedian that is funny and non-offensive. Feel free to use me for a reference, as I can highly recommend David as a WOW for any audience."
Concord Management
(Event booked by Speakers Platform)

"David was super and I had many great comments about him from the conference attendees. He did a great job customizing and was a pleasure to work with, even when we ran late on getting him on. Thanks for everything!"
Mississippi Export Railroad Company
(Event booked by Speakers Platform)

"I′m glad that we decided to go the ′Custom Comedy′ route. It really showed my employees that we do care about them and won′t settle for the ordinary."
Mark A. Mershon
Division Manager
IDS / American Express

"Incredibly motivating and a great team-building experience. Haven′t seen anything like it in my 20 plus years of sales and sales management."
Lenny Chesal
Sales Manager
AT & T

"As you know, it was a very important and stressful meeting for us, and you provided just the right touch of levity we needed to take the edge off of things."
Nancy Berkowitz
Vice President
Mohawk Distilled Products

"We needed something to get the sales force really motivated and your show was the perfect way to do it."
Fran Sevcik
Director of Public Relations
Norwegian Cruise Line

"It was the perfect way to end a long day of meetings: lighthearted and funny, but in good taste."
Janis Altshuler
Production/Promotions Manager
The Sports Authority

"Using a scale where 5.0 is the highest, you were the highest rated speaker/entertainer with a 4.7."
Cheryl Martin
Senior Vice President/Director of Marketing
Union Planters Bank

"This was a long-awaited and very special evening for our employees, and your superlative skills as a comedian and musical entertainer made it a huge success! Although our employees represent widely diverse ages and ethnic backgrounds, you managed to get them all laughing, with jokes and routines that everyone could relate to."
Sue Baron
Director of Marketing
Aventura Hospital and Medical Center

"David, you really did your homework on the real estate industry…Your presentation was the best part of our conference."
Donna Sullenberger
Realtor
The Prudential Florida Realty

"Your entertainment and ′unique′ presentation of our annual Mark of Excellence Awards was the high point of our annual meeting. How can we top that next year?"
Wade Edwards
Vice President - Public Relations
Florida Hospital Association

Clients Include:



AIG Claim Services
American Express
American Dairy Association
AT&T
Barnett Bank
Baxter Healthcare
Bell South
Big Brothers & Big Sisters
Boyle Engineering
Camillus Health Concern
Carnival Resorts & Casinos
Challenge Publications
Citicorp
Coronado Studios
Covance
DeBartolo Malls
Florida Direct Marketing Association
Florida Film & Recording Institute
Florida Hospital Association
Florida Power & Light
Goldman Sachs
Great Dane Trailers
Humana Hospitals
Insurance Reporting Systems
Lennar Homes
Mark, Fore & Strike
Mail Advertising Service Association
The Miami Herald
Mohawk Distilled Products

Nestle′s
Norwegian Cruise Line
OAG Publishing Group
Omega World Travel
Performance Magazine
Plastic Drum Institute
Prudential/Merrill Lynch Realty
Public Relations Society of America
Redman Homes
Reed International
Ryder
Scandinavian Cruise Line
Schmid Laboratories
Solarall Shade & Shutter
The Sports Authority
SunTrust Bank
Super Bowl XXIII Host Committee
Tallahassee Memorial Healthcare
Teleport Communications Group
Trilectron
Tultex
The 24 Collection
Union Planters Bank
United Cerebral Palsy
United Auto Dealers Association
University of Florida Alumni Association
U.S. Army Second Armored Division
U.S.S. Enterprise
Xerox





Return to Top.
A Dose Of Healthcare Humor
OPEN YOUR MOUTH AND SAY "HA!"
This program is designed to positively address situations and frustrations that the typical healthcare professional deals with in his or her job.
You've never seen a funnier way of looking at Medical Technology, HIPAA, Patient Relations, Managed Care, Medical Specialists, Healthcare Bureaucracy, the Pharmaceutical Industry, Joint Commission, HCAHPS, CMS, and much more!
David has presented programs for physicians, nurses, and many other healthcare clinicians and specialists. He has spoken to hospital administrators, long-term care administrators, and professionals in patient relations, technology, training, marketing, human resources, and more.
"A Dose of Healthcare Humor" has also been presented for pharmaceutical companies, health insurance providers, healthcare equipment manufacturers, and other groups affiliated with the healthcare industry.
David always customizes the humor for his audience. He presents the most current and relevant humor for that group's specific area of healthcare expertise or place of employment. He will also include any theme or message or initiative that your group is embracing (or resisting!).
"A Dose of Healthcare Humor" is not so much a 'speech' as it is a full-blown high-energy one-man show. It's got observational humor, funny visuals & props, hilarious song parodies, and a big "rock and roll" finish!
It's non-offensive, non-invasive humor——always clean, always clever! When David presents "A Dose of Healthcare Humor," he will do whatever it takes to ensure that your entire event is an amazing success!
David Glickman puts the med in comedy and the Comedy in Medicine!
A Dose of Healthcare Humor Continuing Education Option
60-Minute CE Presentation

David Glickman's signature program, "A Dose of Healthcare Humor" may be presented for Continuing Education credit. This program is designed to serve as a tool for stress reduction in the healthcare workplace. By examining the humor that can be extrapolated from even the most stressful work-related scenarios, the attendees will discover how to "look for the humor" when faced with these situations.
Objective
Attendee will learn how to "find the funny" in stressful work situations.

Content Outline
Observation of stressful situation
Instant analysis of stressful situation
Analysis of humorous responses or reactions to stressful situation
Implementation of humorous response to stressful situation
Strategize how to repeat the humorous response or reaction on future similar situations, without having to repeat the first four steps

Teaching Methods
Lecture, with a wide variety of tools, including everything from demonstrative props to sing-along memory builders.

Evaluation Methods
Written evaluation

Custom Corporate Comedy

With "Custom Corporate Comedy," no two programs are ever alike.

Your group will be incredibly impressed when they realize that you have had the program created just for them. A program that will only be used for that one event—and never again.

David presents the most current and relevant humor for your group's specific industry or place of employment. He will also include any theme or message or initiative that your group is embracing (or resisting!).

The pre-program research places little or no burden on your staff or members. David conducts one or two efficient telephone interviews that usually take care of everything he needs to create your show.

In addition to David's performance, he can also serve as Emcee for your event. He can break his program into smaller segments, and sprinkle them throughout your agenda. And he can even do "Instant Comedy Summaries" of any speakers that go on before him.

A performance by David Glickman will show your group that you really care about them. It will show your group that you will go above and beyond the ordinary—to create an experience unlike any they've had before.

"Custom Corporate Comedy" is not so much a 'stand-up comedy routine' as it is a full-blown high-energy one-man show. It's got observational humor, funny visuals & props, hilarious song parodies, and a big "rock and roll" finish!

Keynote Speech / Performance
David Glickman takes you deep into the ICU – Intensive Comedy Unit. While he loves speaking at nursing conferences he jokingly confesses that they can sometimes be a strange experience. The last one he spoke at he wasn't allowed to eat starting the night before his routine. After the event, he wasn't permitted to leave until he'd urinated.
"I said, 'but I'm your speaker, not a patient," David recalls. "They said, 'Look, we have protocols.'"
Healthcare Keynote Speech