* Please note that while this speaker's specific speaking fee falls within the range posted above (for Continental U.S. based events), fees are subject to change. For current fee information or international event fees (which are generally 50-75% more than U.S based event fees), please contact us.
Top25 Speaker Voting

Dara Torres needs 8 vote(s) to make it into the Top 25 speakers on Speaking.com!
Speaker Booking Tip
"Tip: speakers bureaus can provide: speaker fee negotiation, insurance, smooth logistics and value add-ons such as extra sessions. "
For Event Planners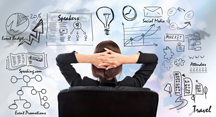 • Keynote Speaker Booking Toolkit.
• Booking a Celebrity Speaker.
• How to Find and Book the Right Speaker.
• Google+ Event Planning Forum.
• Tips for International Clients Booking U.S. Based Speakers.
Similar Speakers
Jon Gordon

Leadership expert, author, and motivational speaker, Jon Gordon helps groups shake out the negative and get on "the Energy Bus" to results. He is the…

Gabor George Burt

As an expert on overstepping boundaries, Gabor George Burt helps companies expand and succeed by teaching them how to eliminate perceived limitations. He provides an…

Greg McKeown

Author of the bestseller Essentialism: The Disciplined Pursuit of Less, Greg McKeown is one of today's most distinguished voices in business thought leadership known for…

Our Account Executive is an extraordinary person. Always available, very kind and funny. Eager to help and always quick to respond. I have so much fun working with him. A very delightful experience. I hope continue working together for years to come!
Credicorp Bank
About SPEAKING.com
Established in 1994, we are exclusive agents for some of the world's leading experts, celebrities and professional speakers.
We offer event planners a fully staffed speaker logistics planning team, plus a personal SPEAKING.com Account Executive – a knowledgeable and trustworthy partner. We guarantee your satisfaction with your speaker and a smooth booking process.
Contact us today to book your favorite speaker.

"Dara was fantastic! Standing "O" for opening and closing. Couldn't have been easier to work with. Lots of take-a-way value for our attendees…plus she is gorgeous!"
Century21

"Dara was terrific. Employees loved the events she keynoted and Dara was very cordial to everyone around her. I would recommend Dara to anyone who needs an inspirational/motivational speaker."
Craig Cooper, Genesis Health System

"She rocked! It was such an honor and everyone is still buzzing about it."
Jennifer Fitzgerald from NBC

"As expected, everything went smoothly with Dara this morning. She nailed her inspirational speech and brought the crowd to their feet with applause. Today's bittersweet because I really enjoyed working with Dara and don't know when our paths might cross again…but if I could fish my wish, it'd be very soon! It's been a pleasure having had the opportunity to work with someone as professional, down-to-earth and motivated as Dara."
Stephanie DeViteri, Dorland Global, a Huntsworth Health Company
Gold Medal Fitness: A Revolutionary 5-Week Program
Dara Torres has been to the Olympics five times, she′s won twelve medals, and now, at the age of 42, she still competes with girls half her age and is one of the most celebrated swimmers of all time. But you don′t need to list her accolades to understand why people admire her athleticism so much—just look at her! Perfect abs, enviable arms—she′s as strong as can be and continues to redefine established wisdom about staying in shape at any age. So, what′s her secret?

In Gold Medal Fitness you′ll find all of Torres′s tips for getting back into the game and staying in shape for many years to come. Her unique combination of stretching and strengthening exercises both tone and elongate your muscles, leaving you with that perfectly sculpted and slender shape. And in this revolutionary 5-week program, she′s adapted her workout plan for you!

Torres will take you step by step through a nutrition plan to prepare for the workouts. She′ll walk you through the strengthening and stretching exercises, including the Ki-Hara method that has transformed her body. She′ll give you hints on how to enjoy your cardiovascular activities. And, finally, she′ll share her wisdom about rest and recovery and why it is as essential for your body as your training.

Whether you′re looking to lose those last ten pounds or get back into a sport that you used to love, Gold Medal Fitness will produce the results that you want, reignite how you feel in your own skin, and change your lifestyle.
Order Here




Age Is Just a Number: Achieve Your Dreams at Any Stage in Your Life
From legendary Olympic gold medalist Dara Torres comes a motivational, inspirational memoir about staying fit, aging gracefully, and pursuing your dreams.

Dara Torres captured the hearts and minds of Americans of all ages when she launched her Olympic comeback as a new mother at the age of forty-one—years after she had retired from competitive swimming and eight years since her last Olympics. When she took three silver medals in Beijing—including a heartbreaking .01-second finish behind the gold medalist in the women's 50-meter freestyle—America loved her all the more for her astonishing achievement and her good-natured acceptance of the results.

Now, in Age Is Just a Number, Dara reveals how the dream of an Olympic comeback first came to her—when she was months into her first, hard-won pregnancy. With humor and candor, Dara recounts how she returned to serious training—while still nursing her infant daughter.
Order Here





Suggested Speaking Topics:
Age is Just a Number: You′re NOT Too Old to Chase Your Dream
Breaking through Barriers In and Out of the Water
Women's Empowerment
Never Give up your Dream
You′re NOT Too Old to Chase Your Dream
The Olympic Experience
Fit for Life Speech
In this presentation, Dara tells a story about how in 2000, after she won five Olympic medals, a reporter stopped her and asked, "Are you going to do this again in eight years at 41?" She replied, "That's the stupidest question I ever heard!" Eight years later, she became the oldest swimmer to compete in the Olympics, winning three silver medals. "I think I need to find that guy and apologize to him," she jokes.
She talks about why she decided to get back into competitive swimming. She says that after she became pregnant she discovered that normal exercise made her nauseous, so she decided to swim instead. She started swimming at a local pool and her competitive spirit returned. "Some of these middle aged men started racing against me," she says, "and let me tell you, if you think being competitive will die as you get older, it doesn't happen. It stays with you."
Dara Torres Keynote Speech
Keynote Speech