Top25 Speaker Voting

Daniel Kraft needs 1 vote(s) to make it into the Top 25 speakers on Speaking.com!
Speaker Booking Tip
"Tip: speakers bureaus provide added value that you cannot get by booking speakers directly. "
For Event Planners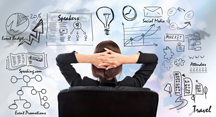 • Keynote Speaker Booking Toolkit.
• Booking a Celebrity Speaker.
• How to Find and Book the Right Speaker.
• Google+ Event Planning Forum.
• Tips for International Clients Booking U.S. Based Speakers.
Similar Speakers
Michio Kaku

One of the most renowned scientific figures alive today, Dr. Michio Kaku is widely acclaimed in two separate areas. In pure science, Dr. Kaku is…

Dr. Drew Pinksy

Dr. Drew Pinsky is a practicing physician, Board Certified in Internal Medicine, and Board Certified in Addiction Medicine. Pinsky is also Assistant Clinical Professor of…

Bernard Kouchner

Former French Minister of Foreign and European Affairs and co-founder of Doctors Without Borders, Bernard Kouchner is one of the most admired people in Europe…

Everyone at your speakers agency were professional and helpful throughout the process, making it easy to book, communicate, and prepare for our event.
Hewlett Packard
About SPEAKING.com
Established in 1994, we are exclusive agents for some of the world's leading experts, celebrities and professional speakers.
We offer event planners a fully staffed speaker logistics planning team, plus a personal SPEAKING.com Account Executive – a knowledgeable and trustworthy partner. We guarantee your satisfaction with your speaker and a smooth booking process.
Contact us today to book your favorite speaker.

I've heard a lot of great, enthusiastic feedback from our InSites Build conference attendees! Dr. Kraft inspired the audience with his energy and thought-provoking, fun style. It truly has been a pleasure meeting him and introducing him to our company.
Intelligent InSites
(Event booked by SPEAKING.com)
"Everything went very well with Dr. Kraft. The feedback we received from our Executive Leadership Team was very positive and we found his discussion to be extremely relevant and informative based on the intended outcomes of the session."
Mass Mutual
(Event booked by SPEAKING.com)
"The entire audience was dazzled by your presentation this week during our Medical and Scientific Communications Forum. Thank you for taking time out from your trip to Dublin to deliver it and also for your flexibility in coordinating the Skype delivery. You really got the conference off to a great start, as we knew you would, and the momentum continued throughout. "
DIA Americas
A few of the audience comments from Genentech Town Hall:
"Dr. Kraft is utterly awesome in his breadth and depth of knowledge. I would like his recommendations re: best websites to visit, to keep current with cutting edge healthcare technology."
"It is astounding to consider the possible impact and innumerable possibilities of technology within medicine over the next 10, 20, and 50 years. Incredible presentation!"
"He is absolutely amazing, and his passion and dedication is remarkable. Hope to be a tenth of what he is one day...."
"I found considering how medicine will likely change in the coming years profound and inspiring."
"Daniel Kraft is a great personality ... extremely inspiring"
"Great personality and brains. You can't go wrong with that. Everyone loved his energy so I give him an 11/10"
"Highly impressed, Awesome energy!"
"Amazing person. The right one for this program."
The Future of Health & Medicine: Where Can Technology Take Us?
From the prospective of a leading physician, scientist and innovator this talk examines rapidly emerging, game changing and convergent technology trends and how they are and will be leveraged to change the face of healthcare and the practice of medicine in the next decade.
A deep dive into where emergent fields such as low cost personal genomics, the digitization of health records, crowd sourced data, molecular imaging, wearable devices and mobile health, synthetic biology, systems medicine, robotics, artificial intelligence, nanotechnology, 3D printing and regenerative medicine are transforming healthcare, and have the potential to enable clinicians, empower patients, and deliver better care and outcomes at lower cost.
What's next in healthcare?
"Leveraging cross-disciplinary, exponentially growing technologies is actually affecting our health and wellness," explains Dr. Daniel Kraft in his address to a TEDx conference. He explains how we usually think of technological growth in a linear way, but in fact it is growing exponentially: "Many of these technologies we can really start to leverage to impact on our own health."
Future of Tech in Health & Medicine
PDA FDA Presentation
Summit @ CES 2012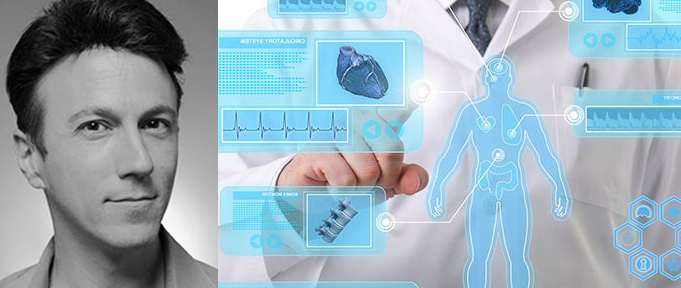 The chair of the Exponential Medicine Track at Singularity University since its inception, Dr. Daniel Kraft has more than two decades of experience in clinical practice, biomedical research and healthcare innovation. Dr. Kraft is the founder and Executive Director of Exponential Medicine, a program to explore new technologies and their potential for biomedicine and healthcare. ... more