* Please note that while this speaker's specific speaking fee falls within the range posted above (for Continental U.S. based events), fees are subject to change. For current fee information or international event fees (which are generally 50-75% more than U.S based event fees), please contact us.
Top25 Speaker Voting

Dan Abrams needs 6 vote(s) to make it into the Top 25 speakers on Speaking.com!
Speaker Booking Tip
"Tip: ask your speaker to do a book signing or attend a VIP meal with your guests. "
For Event Planners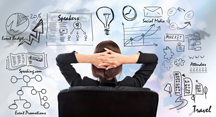 • Keynote Speaker Booking Toolkit.
• Booking a Celebrity Speaker.
• How to Find and Book the Right Speaker.
• Google+ Event Planning Forum.
• Tips for International Clients Booking U.S. Based Speakers.
Similar Speakers
Laura Ingraham

The most-listened-to woman on political talk radio, Laura Ingraham takes on the hottest topics in news and politics. "The Laura Ingraham Show" is ranked in…

Judy Smith

America's Number One Crisis Management Expert Judy A. Smith is the founder and President of Smith and Company, a leading strategic and crisis communications firm…

Jeffrey Toobin

Journalist and legal analyst, Jeffrey Toobin has delivered in-depth coverage of nearly every major legal controversy in the past three decades. He has been a…

Working with your speakers agency on our training projects during the year proved to be a great business choice. I felt that my account reps were always around when I needed them, willing to help and listen. They showed flexibility when it was required and were reliable and dependable.
KPMG, Europe
About SPEAKING.com
Established in 1994, we are exclusive agents for some of the world's leading experts, celebrities and professional speakers.
We offer event planners a fully staffed speaker logistics planning team, plus a personal SPEAKING.com Account Executive – a knowledgeable and trustworthy partner. We guarantee your satisfaction with your speaker and a smooth booking process.
Contact us today to book your favorite speaker.

Wow! He was great! They had a great time with him. He was easy, relaxed, and very charming at the reception.
Old School Square Cultural Arts Center
Dan Abrams was fantastic! The event was fantastic! Everything was perfect! It would be my pleasure to highly recommend Dan Abrams. Thanks for all your help!
United Jewish Federation of N.E. New York
"We were very pleased with the event. Dan Abrams was a consummate professional. He had a very self deprecating delivery which was quite endearing. He took a lot of time meeting with our donors prior to the talk and afterwards. His talk and delivery was timely and intellectual but at the same time had a chatty 'Hollywood' feel to it. He was a large draw in the community and we attracted new faces to the event. We were very pleased and would highly recommend him to other communities who are looking for a new face in the Jewish communal world. He was a mensch."
Betsy S. Kellman, Regional Director, Anti-Defamation League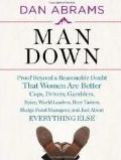 Man Down
"Proof Beyond a Reasonable Doubt That Women Are Better Cops, Drivers, Gamblers, Spies, World Leaders, Beer Tasters, Hedge Fund Managers, and Just About Everything Else"
Ladies and gentlemen of the jury, everyone is familiar with the tired clichés: women are bad drivers and are not good with money; only guys play video games and they give bad directions. Dan Abrams tackles the toughest case of his career in Man Down. Drawing on years of legal experience and research studies, Abrams explains step-by-step why women are better than men in just about every way imaginable, from managing money to flying planes to living longer.
Abrams uses his trademark charm to get his point across without opining on the issue himself. Chock-full of fun facts and conversation starters, this book may not end the debate of men versus women, but it will definitely make it more interesting.
Social Media Strategy in Today's Business World
The media landscape has experienced a revolution which has profound implications for how businesses reach their customers. While the traditional objectives of businesses remain the same – to build brand identity, develop customer loyalty, and communicate with investors – social media has introduced powerful new, and cost-effective tools to achieve these age-old goals. Dan's firm Abrams Research has become a social media leader, advising top corporations on how to adapt to this shifting landscape in order to not just survive, but thrive, in these challenging times. Abrams Research's Social Media Guide for Businesses has become a must read for many of America's largest businesses trying to make social media work for them.
On the Law and In the News
From today's biggest trials and headlines to President Obama and his relationship with the courts, Dan Abrams covers it all. Abrams provides insightful analysis on current events, the law and the highest profile cases getting the attention of media.
Dan Abrams on Women Being Better Than Men
Legal and social media expert and TV commentator, Dan Abrams brings his typical erudition and wit to explain his conclusion that women are better than men. With his keen eye for trend analysis, he says, "The fact that more women than ever are going to college is a real problem for the guys, going forward; this isn't a male bashing book… but I hope in some way it's maybe a wake-up call." In a provocative but entirely fact based presentation, Abrams presents his evidence with all the persuasive power of a man with two decades as an attorney behind him: "When you look at the totality of what's out there, I think the case is clear; women are better than men."
Dan Abrams Charlie Rose Interview
Interview