In 2002 the courageous Cynthia Cooper led a small team of internal auditors in a secret investigation that ultimately exposed $3.8 billion in accounting fraud at their own company WorldCom. At the time it was the largest case of fraud uncovered in corporate history.
Cynthia was a certified public account at WorldCom for ten years, having gradually worked her way up to Vice-president of Internal Audit. When a series of tips prompted her and a coworker to suspect that their bosses were cooking the books, Cynthia and a few of her fellow accountants began to shift through hundreds of thousands of accounting entries, even crashing the company's computer system.
Cynthia encountered obstacle after obstacle during her investigation including opposition from the company's external auditor, who had actually facilitated the fraud; orders from her superiors telling her to halt her inquiry, stating that she was superseding her jurisdiction; and pleas from coworkers to ignore the evidence of fraud because exposing it could bankrupt the company and cost everyone their jobs. Nevertheless, she knew she had to follow her conscience. Cynthia continued to investigate, putting in many late nights in the office until she and her team had undeniable evidence of what had occurred.
Cynthia is the epitome of bravery and following your convictions when it seems that all the cards are stacked against you. Today she speaks to professionals, high school, and college students about her experience and how to make ethical choices even in the midst of corruption.
Full Profile
Cynthia Cooper is an internationally recognized speaker, best-selling author and consultant. Cynthia and her team unraveled the fraud at WorldCom, to date one of the largest corporate frauds in history. She was named one of Time Magazine's Persons of the Year. In addition to Cynthia, the designation has been given to seven women including Madame Chiang Kai-Shek, Elizabeth II and Corazon Aquino. She was also featured as one of twenty-five influential working mothers in Working Mother magazine.

Cynthia has been featured in national periodicals such as The Wall Street Journal, USA Today, CFO Magazine and Business Week. She has served on panels with notables such as Brian Williams, Anderson Cooper, Donna Brazile, and Grover Norquist and has appeared on programs including Fox Business' America's Nightly Scoreboard, PBS's Tavis Smiley, NBC's The Today Show, ABC's This Week with George Stephanopoulos, CSPAN's BookTV, and CNBC's The Big Idea with Donnie Deutsch and Squawk Box.

Cynthia's presentation style has been described as riveting and inspiring. She speaks for and consults with organizations around the world. Her clients have included large-cap public companies such as Dell, Bell South, France Telecom, PepsiCo, Raytheon, Walmart, and AT&T; associations such as the National Association of Corporate Directors, Network of Executive Women, and Washington D.C. Trial Lawyers Association; public sector entities such as the FBI, the U.S. Department of Interior, the U.S. Department of Labor; international organizations such as the United Nations; and public accounting firms such as Deloitte and PricewaterhouseCoopers.

Cynthia served as Vice President for MCI where she and her team helped the company move forward and successfully emerge from bankruptcy. Prior to joining MCI, she worked in Atlanta, Georgia for PricewaterhouseCoopers and Deloitte & Touche.

Cynthia is a recipient, along with Senator Sarbanes and Representative Oxley, of the Maria & Sidney E. Rolfe Award for contributions to educating the public about economics, business and finance. She was the first woman to be inducted into the AICPA Hall of Fame and to receive the American Accounting Association's Accounting Exemplar Award.

Cynthia previously served as a member of the Standing Advisory Group of the Public Company Accounting Oversight Board (PCAOB). She was the 2011 Chairman of Board of Regents for the Association of Certified Fraud Examiners and currently serves on the advisory boards for Louisiana State University and Mississippi State University.
Speeches / Speaking Engagements

Recognized worldwide for her initiative and courage in uncovering the WorldCom fraud, Cynthia Cooper brings her unique expertise in leadership, ethics, overcoming adversity, recent economic crises, and scandals to audiences all over the globe.
Cynthia's stories and personal testimony analyze why ordinary people sometimes make bad decisions; at the same time she raises ethical awareness and empowers people to assume individual responsibility to do the right thing. In an age when corporate scandals and greed are still fresh in the minds of the general public, Cynthia's engaging presentations guide people in fostering organizational cultures based on values and integrity.
Leadership Tools / Motivational
Ethical Leadership: The Way Forward for Corporate America
Realizing your Full potential: 15 Qualities to Help Tap the Leader in Each of Us
Leading with Passion and Purpose
Leading with Integrity
Defining Moments: Overcoming Obstacles to Realize Your Full Potential
Defining Moments: The Power of Choice
Embracing Adversity and Change: Finding Opportunities to Make a Positive Difference
Moving Forward from a Setback
Attitude: How It Can Make or Break Success, Happiness and Your Outlook on Life
Motivation: Ten Principles to Creating High Performance Teams
Teaming with Possibility: Tapping into Unlimited Human Potential through Teamwork
Change
Amazing Change: Making the Most of Every Opportunity
Ethics
Glass House, 2.0: How Building a Culture of Transparency Can Strengthen Your Organization
The Three S's of Ethical Decision Making
Tone at the Top: Setting the Bar High and Integrating Core Values throughout the Corporate Culture
Building a Solid Ethical Foundation for Your Team
The Slippery Slope: Why Smart People Make Bad Decisions; Practical Strategies to Help Sort Through Ethical Dilemmas and Make the Right Choices
How Bright Lines Can Fade to Shades of Gray: Navigating Everyday Problems and Ethical Dilemmas
Thinking Instead of Sinking: 10 Steps to Help Keep Your Head Up and Your Ethics Intact as You Navigate Life′s Storms
Current Economic Crises and Recent Scandals
The Recent Corporate Scandals: Commonalities, Risk Indicators and Lessons Learned
The Current Economic Crises: Causes, Lessons Learned
WorldCom: Unraveling the Largest Corporate Fraud in History
HealthSouth: Anatomy of a Corporate Healthcare Scandal
Fraud Prevention and Detection
Who Commits Fraud and Why?
What Organizations Can Do to Minimize Fraud
Betting the House: Lessons Learned and the Way Forward in Enterprise Risk Management
Avoiding Scandal: How Each Stakeholder Can Play a Key Role
A Scandal Has Occurred: What to Expect in the Aftermath and How to Move the Organization Forward
Internal Controls: Everybody's Business
Cynthia Cooper Speaker Testimonials
"In post-event surveys, Cynthia′s speech rated 'off the charts' with event attendees. Her story-telling approach is extremely engaging. We received a high return on our investment. I would recommend Cynthia to other organizations that want to enhance ethical awareness, energize their talent, and build stronger leaders."
– Hallmark

"Cynthia gave a great presentation to a packed house. She is dynamic and highly engaging. I enthusiastically recommend her!"
- Xavier University

"Cynthia Cooper is truly a captivating and passionate speaker, whose personal stories of leadership, courage, and ethics will motivate and educate those attending…attendees will talk about her presentation for months after the event."
- Raytheon

---

Partial Client List:

BellSouth Corporation
Dell Corporation
Deloitte & Touche, LLP
FBI: Office of Integrity & Compliance
American Accounting Association
Association of Certified Fraud Examiners
Association of College and University Auditors
Association of Government Accountants
Blue Cross Blue Shield Association
Boston College
Cal Poly State University
California State University
Cornell University
FBI: Criminal Investigative Division
FORTUNE: Most Powerful Womens Summit
PepsiCo, Inc.
PriceWaterhouseCoopers
Raytheon
Financial Executives International
Institute for Financial Excellence
National Association of Corporate Directors
Loyola Marymount University
Penn State University
St. Mary's University
United Nations
U.S. Department of Interior
U.S. Department of Labor - Office of the Inspector General
Walmart
National Credit Union Association
Network of Executive Women: Consumer Products & Retail
Washington Trial Lawyers
University of California
* Please note that while this speaker's specific speaking fee falls within the range posted above (for Continental U.S. based events), fees are subject to change. For current fee information or international event fees (which are generally 50-75% more than U.S based event fees), please contact us.
Top25 Speaker Voting

Cynthia Cooper needs 4 vote(s) to make it into the Top 25 speakers on Speaking.com!
Speaker Booking Tip
"Tip: find a speaker in your local area to save on travel costs. Most speakers will also reduce their keynote fee for local events. "
For Event Planners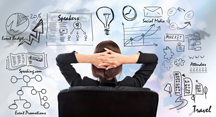 • Keynote Speaker Booking Toolkit.
• Booking a Celebrity Speaker.
• How to Find and Book the Right Speaker.
• Google+ Event Planning Forum.
• Tips for International Clients Booking U.S. Based Speakers.
Similar Speakers
Curt Coffman

Curt Coffman consults and presents to Fortune 100 and 500 companies, and his work spans the Western Hemisphere, Europe, Asia, and the Middle East. A…

Margie Warrell

Coach, author, and mother of four Margie Warrell is constantly sought by conferences, corporations, and media outlets for her advice on taking risks, living courageously,…

Johnny Earle

Entrepreneur Johnny Earle is founder of the cult retail sensation "Johnny Cupcakes," a limited edition T-shirt company that operates under a bakery narrative. The brand…

I just wanted to send a quick follow-up note to say – THANK YOU! I appreciate your partnership, and perseverance in helping us to find the right speaker for our group. Our speaker was absolutely excellent! The group loved him; it was perfect.
DeVry Education Group
About SPEAKING.com
Established in 1994, we are exclusive agents for some of the world's leading experts, celebrities and professional speakers.
We offer event planners a fully staffed speaker logistics planning team, plus a personal SPEAKING.com Account Executive – a knowledgeable and trustworthy partner. We guarantee your satisfaction with your speaker and a smooth booking process.
Contact us today to book your favorite speaker.

"In post-event surveys, Cynthia′s speech rated 'off the charts' with event attendees. Her story-telling approach is extremely engaging. We received a high return on our investment. I would recommend Cynthia to other organizations that want to enhance ethical awareness, energize their talent, and build stronger leaders."
– Hallmark

"Cynthia gave a great presentation to a packed house. She is dynamic and highly engaging. I enthusiastically recommend her!"
- Xavier University

"Cynthia Cooper is truly a captivating and passionate speaker, whose personal stories of leadership, courage, and ethics will motivate and educate those attending…attendees will talk about her presentation for months after the event."
- Raytheon

---

Partial Client List:

BellSouth Corporation
Dell Corporation
Deloitte & Touche, LLP
FBI: Office of Integrity & Compliance
American Accounting Association
Association of Certified Fraud Examiners
Association of College and University Auditors
Association of Government Accountants
Blue Cross Blue Shield Association
Boston College
Cal Poly State University
California State University
Cornell University
FBI: Criminal Investigative Division
FORTUNE: Most Powerful Womens Summit
PepsiCo, Inc.
PriceWaterhouseCoopers
Raytheon
Financial Executives International
Institute for Financial Excellence
National Association of Corporate Directors
Loyola Marymount University
Penn State University
St. Mary's University
United Nations
U.S. Department of Interior
U.S. Department of Labor - Office of the Inspector General
Walmart
National Credit Union Association
Network of Executive Women: Consumer Products & Retail
Washington Trial Lawyers
University of California
Extraordinary Circumstances: The Journey of a Corporate Whistleblower
The longer WorldCom Chief Audit Executive Cynthia Cooper stares at the entries in front of her, the more sinister they seem. But the CFO is badgering her to delay her team′s audit of the company′s books and directing others to block Cooper′s efforts. Still, something in the pit of her stomach tells her to keep digging. Cooper takes readers behind the scenes on a riveting, real-time journey as she and her team work at night and behind closed doors to expose the largest fraud in corporate history. Whom can they trust? Could she lose her job? Should she fear for her physical safety?

In Extraordinary Circumstances, she recounts for the first time her journey from her close family upbringing in a small Mississippi town, to working motherhood and corporate success, to the pressures of becoming a whistleblower, to being named one of Time′s 2002 Persons of the Year. She also provides a rare insider′s glimpse into the spectacular rise and fall of WorldCom, a telecom titan, the darling of Wall Street, and a Cinderella story for Mississippi.

With remarkable candor, Cooper discusses her struggle to overcome these challenges, and how she has found healing through sharing the lessons learned with the next generation. This book reminds us all that ethical decision-making is not forged at the crossroads of major events but starts in childhood, "decision by decision and brick by brick."

At a time when corporate dishonesty is dominating public attention, Extraordinary Circumstances makes it clear that the tone set at the top is critical to fostering an ethical environment in the work-place. Provocative, moving, and intensely personal, Extraordinary Circumstances is a wake-up call to corporate leaders and an intimate glimpse at a scandal that shook the business world.
Order Here





Leadership Tools / Motivational
Ethical Leadership: The Way Forward for Corporate America
Realizing your Full potential: 15 Qualities to Help Tap the Leader in Each of Us
Leading with Passion and Purpose
Leading with Integrity
Defining Moments: Overcoming Obstacles to Realize Your Full Potential
Defining Moments: The Power of Choice
Embracing Adversity and Change: Finding Opportunities to Make a Positive Difference
Moving Forward from a Setback
Attitude: How It Can Make or Break Success, Happiness and Your Outlook on Life
Motivation: Ten Principles to Creating High Performance Teams
Teaming with Possibility: Tapping into Unlimited Human Potential through Teamwork
Change
Amazing Change: Making the Most of Every Opportunity
Ethics
Glass House, 2.0: How Building a Culture of Transparency Can Strengthen Your Organization
The Three S's of Ethical Decision Making
Tone at the Top: Setting the Bar High and Integrating Core Values throughout the Corporate Culture
Building a Solid Ethical Foundation for Your Team
The Slippery Slope: Why Smart People Make Bad Decisions; Practical Strategies to Help Sort Through Ethical Dilemmas and Make the Right Choices
How Bright Lines Can Fade to Shades of Gray: Navigating Everyday Problems and Ethical Dilemmas
Thinking Instead of Sinking: 10 Steps to Help Keep Your Head Up and Your Ethics Intact as You Navigate Life′s Storms
Current Economic Crises and Recent Scandals
The Recent Corporate Scandals: Commonalities, Risk Indicators and Lessons Learned
The Current Economic Crises: Causes, Lessons Learned
WorldCom: Unraveling the Largest Corporate Fraud in History
HealthSouth: Anatomy of a Corporate Healthcare Scandal
Fraud Prevention and Detection
Who Commits Fraud and Why?
What Organizations Can Do to Minimize Fraud
Betting the House: Lessons Learned and the Way Forward in Enterprise Risk Management
Avoiding Scandal: How Each Stakeholder Can Play a Key Role
A Scandal Has Occurred: What to Expect in the Aftermath and How to Move the Organization Forward
Internal Controls: Everybody's Business