* Please note that while this speaker's specific speaking fee falls within the range posted above (for Continental U.S. based events), fees are subject to change. For current fee information or international event fees (which are generally 50-75% more than U.S based event fees), please contact us.
Top25 Speaker Voting

Clayton Christensen needs 8 vote(s) to make it into the Top 25 speakers on Speaking.com!
Speaker Booking Tip
"Tip: some speakers might provide one of their popular book titles as a free gift to your audience. "
For Event Planners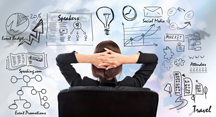 • Keynote Speaker Booking Toolkit.
• Booking a Celebrity Speaker.
• How to Find and Book the Right Speaker.
• Google+ Event Planning Forum.
• Tips for International Clients Booking U.S. Based Speakers.
Similar Speakers
Nicholas Negroponte

MIT Media Lab Founder, Nicholas Negroponte is one of the world's credible authorities on what the future holds. Since the 1970s, he has been researching,…

Elizabeth Holmes

Tech visionary and genius Elizabeth Holmes is changing the medical landscape through her biotech company Theranos and its revolutionary laboratory testing methods. The world's youngest…

Harvey V. Fineberg, M.D., Ph.D.

Harvey V. Fineberg is President of the Institute of Medicine. He served as Provost of Harvard University from 1997 to 2001, following thirteen years as…

I'm extremely impressed with your speakers bureau's follow-through, responsiveness and willingness to understand our needs so that he could match the best speakers with what we are looking for. I will definitely work with you again in the future. Thank you for all that you did to help us create an exceptional learning experience for our attendees.
American Society of Association Executives
About SPEAKING.com
Established in 1994, we are exclusive agents for some of the world's leading experts, celebrities and professional speakers.
We offer event planners a fully staffed speaker logistics planning team, plus a personal SPEAKING.com Account Executive – a knowledgeable and trustworthy partner. We guarantee your satisfaction with your speaker and a smooth booking process.
Contact us today to book your favorite speaker.

"Clayton Christensen offers practical diagnostic tools, remedies and poignant examples for achieving success whether you are attacking or defending."
Polaris Ventures
"Your presentation at The Liverpool Summit—the content, the style, the humor—struck a chord with everyone, with 97% of the delegates rating you as 'Excellent' or 'Very Good'."
BENCHMARK MANAGEMENT, LTD
"Clayton was everything we expected: provocative, persuasive, timely, easy to listen to and understand, provided a great deal of business understanding to our audience, and was an ideal standard setter for our three-day event. Everyone felt that they learned something new which was important to their work and our Innovation in Learning Summit. He also tailored the presentation to our petroleum industry audience. We recommend him very highly to others who may need his presence at their special event."
David Donohue, President, IHRDC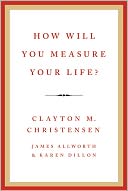 How Will You Measure Your Life?
In 2010 world-renowned innovation expert Clayton M. Christensen gave a powerful speech to the Harvard Business School's graduating class. Drawing upon his business research, he offered a series of guidelines for finding meaning and happiness in life. He used examples from his own experiences to explain how high achievers can all too often fall into traps that lead to unhappiness.
The speech was memorable not only because it was deeply revealing but also because it came at a time of intense personal reflection: Christensen had just overcome the same type of cancer that had taken his father's life. As Christensen struggled with the disease, the question "How do you measure your life?" became more urgent and poignant, and he began to share his insights more widely with family, friends, and students.
In this groundbreaking book, Christensen puts forth a series of questions: How can I be sure that I'll find satisfaction in my career? How can I be sure that my personal relationships become enduring sources of happiness? How can I avoid compromising my integrity—and stay out of jail? Using lessons from some of the world's greatest businesses, he provides incredible insights into these challenging questions.
How Will You Measure Your Life? is full of inspiration and wisdom, and will help students, midcareer professionals, and parents alike forge their own paths to fulfillment.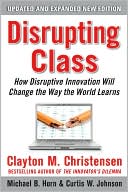 Disrupting Class: How Disruptive Innovation Will Change the Way the World Learns
It's no secret that people learn in different ways, so why, the authors of this book ask, "can't schools customize their teaching?" The current system, "designed for standardization," must by its nature ignore the individual needs of each student. The answer to this problem, the authors argue, is "disruptive innovation," a principle introduced (and initially applied to business) by Harvard Business School professor Christensen in The Innovator's Dilemma.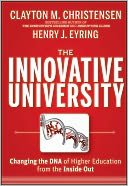 The Innovative University: Changing the DNA of Higher Education from the Inside Out
Praise for The Innovative University:
"This superbly documented book is a must read for anyone who cares about America's universities and colleges and the invaluable role they play in our contemporary society. Henry Eyring and Clayton Christensen remind us of higher education's history and thoughtfully examine the critical strands of its DNA that require 're-engineering' to insure survival and good health for our richly diverse system. Perhaps the best feature of this volume is that it goes beyond analysis to offer what is possible through models that are scalable, transferable, and responsive to the needs of learning, discovery, and engagement."
Molly Corbett Broad, President, American Council on Education
"The Innovative University offers fascinating new perspectives on very old questions: What defines a university's identity? Are all universities cloned from the same ancestral stock? Are there still opportunities for diversity in American higher education, or is [a] single ideal to be approximated with greater or lesser fidelity? These questions resonate through the book's narrative histories of an old university and a bold new one."
Harry Lewis, Gordon McKay Professor of Computer Science, Harvard University; author, Excellence Without a Soul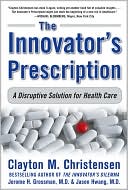 The Innovator's Prescription: A Disruptive Solution for Health Care / Edition 1
A groundbreaking prescription for health care reform—from a legendary leader in innovation...
Our health care system is in critical condition. Each year, fewer Americans can afford it, fewer businesses can provide it, and fewer government programs can promise it for future generations.
We need a cure, and we need it now.
Harvard Business School's Clayton M. Christensen—whose bestselling The Innovator's Dilemma revolutionized the business world—presents The Innovator's Prescription, a comprehensive analysis of the strategies that will improve health care and make it affordable.
Christensen applies the principles of disruptive innovation to the broken health care system with two pioneers in the field—Dr. Jerome Grossman and Dr. Jason Hwang. Together, they examine a range of symptoms and offer proven solutions.
YOU'LL DISCOVER HOW:
"Precision medicine" reduces costs and makes good on the promise of personalized care
Disruptive business models improve quality, accessibility, and affordability by changing the way hospitals and doctors work
Patient networks enable better treatment of chronic diseases
Employers can change the roles they play in health care to compete effectively in the era of globalization
Insurance and regulatory reforms stimulate disruption in health care
Future Opportunities for Growth in Information Technology
In this session Christensen will draw upon several models that have emerged in his study of innovation to examine the future of information technology. He'll explore which system architectures are likely to become most prevalent, and which vendors will supply them. The long-range competitive implications of outsourcing information services will also be examined; and he'll offer some tools that IT managers can use to ensure that the services they offer meet the most pressing needs of company management.
To beat powerful competitors, companies should pick the fights powerful competitors either cannot or will not contest by either seeking out non-consumers who will welcome a simple product or by launching an attack on the low-end of an incumbent's market among customers the incumbent is actually happy to lose. Tomorrow's most pervasive technologies are unlikely to come from today's leaders.
To connect with customers, companies must develop a product that successfully matches a circumstance that customers find themselves in. Traditional means of defining markets—like product categories or demographics—often run counter to how customers live their lives and therefore do not help companies successfully connect with customers.
In circumstances where products are not good enough to meet customer needs, a company needs to be integrated to improve the product's functionality. In circumstances where the product is more than good enough, focused firms can beat competitors with speed, responsiveness and customization.
In highly uncertain situations that typify disruptive innovations, companies can follow a rigorous process by using an emergent strategy supported by a discovery-driven planning process that enables them to adjust their strategy when they encounter unanticipated opportunities, problems and successes.
CEOs needs to get involved in circumstances when a company's standard processes are not designed to do what needs to get done.
Technological Enablers for Reducing Cost and Improving Accessibility of Quality Health Care
Much of the discourse on making our health care system accessible relates to insuring the uninsured—with the unspoken assumption that the level and rate of increase in costs are what they are. This isn't the case. Technological enablers, coupled with business model innovation, have the promise of dramatically reducing the cost and improving the accessibility of quality health care. Christensen will talk about what these innovations are, and how they can be implemented.
The History of Healthcare: From Intuitive to Precision Medicine
In the absence of the ability to precisely define a disease, the care of patients is best undertaken by highly skilled professionals, whose intuition is based on deep experience. This describes the history of health care, and it is called the practice of intuitive medicine. Molecular biology holds the promise of transforming medical practice into a new phase that is called precision medicine. Christensen will discuss why it promises to dramatically reduce cost and increase the predictable effectiveness of therapy.
Fixing the Health Care Business Model
The process of making products and services more affordable and accessible begins when historically expensive expertise is commoditized. This has happened in every industry Christensen has studied, and healthcare is no different.
In healthcare, this process is heavily dependent upon the ability to make a precise diagnosis, which is driven by molecular and imaging diagnostics. These technologies need to be coupled with business model innovation.
One reason why healthcare is so expensive, and quality of care so inconsistent, is that today's hospitals and physician practices are actually a conflated set of business models. In this session, Christensen will explain these problems and recommend solutions.
Increasing the Probability for Success of a VC-Funded Startup
Historically the probability that a venture capital-funded startup will succeed has been approximately 20 percent. In Christensen's talk he'll contend that entrepreneurs can dramatically increase the probability of success if they make certain key decisions with the guidance of a few well-researched theories. He will describe what these theories or models are, and how they can be used to shape a great company.
Disruptive Innovation and Catalytic Change in Higher Education
Christensen will describe the root causes for why our schools have struggled to improve, and how to solve these problems.
America's public schools have in fact been improving at an impressive rate for several decades. The problem is that the definition of improvement has changed.
The interdependent architecture of our present system mandates standardization in the way we teach and test. The problem is the differences in students' learning styles or types of intelligence mandate modularity in teaching and testing.
Heavyweight teams always are required to define new product and service architectures. The problem is that architectural reform cannot be done within the functional structure of existing schools. Only functional improvement is possible. Chartered and pilot schools are heavyweight teams.
America's poor performance in science, math and engineering is caused by diminished extrinsic motivation. Comfort and prosperity are the culprits; intrinsic motivation is our only hope.
Multiplicity of jobs requires multiple business models to address them.
Disruptive Strategies for Creating New Markets or Reshaping Existing Markets
Christensen will explain disruption, the mechanism by which great companies continue to succeed and new entrants displace the market leaders. Disruptive innovations either create new markets or reshape existing markets by delivering relatively simple, convenient, low cost innovations to a set of customers who are ignored by industry leaders.
One of the bedrock principles of Christensen's disruptive innovation theory is that companies innovate faster than customers' lives change. Because of this, most organizations end up producing products that are too good, too expensive, and too inconvenient for many customers. By only pursuing these "sustaining" innovations, companies unwittingly open the door to "disruptive" innovations, be it "low-end disruption" targeting overshot-less-demanding customers or "new-market disruption", targeting non-consumers.
Creating New Growth Through Disruptive Innovation
Christensen will explain why many of today's markets that appear to have little growth remaining, actually have great growth potential through disruptive innovations that transform complicated, expensive products into simple, affordable ones.
Successful innovation seems unpredictable because innovators rely excessively on data, which is only available about the past. They have not been equipped with sound theories that do not allow them to see the future perceptively. This problem has been solved.
Understanding the customer is the wrong unit of analysis for successful innovation. Understanding the job that the customer is trying to do is the key.
Many innovations that have extraordinary growth potential fail, not because of the product or service itself, but because the company forced it into an inappropriate business model instead of creating a new optimal one.
Companies with disruptive products and business models are the ones whose share prices increase faster than the market over sustained periods.
Clayton M. Christensen Speech Excerpt
"So many universities are going to get into trouble in continuing to do things the way they've always done." Clayton Christensen explains how the development of online learning is a disruptive technology for higher education and examines the way in which top level institutions must reform if they are not to suffer as a consequence.
Clayton M. Christensen: The Explainer - Disruptive Innovation
Clayton M. Christensen Full Speech
Clayton M. Christensen TED Talk