* Please note that while this speaker's specific speaking fee falls within the range posted above (for Continental U.S. based events), fees are subject to change. For current fee information or international event fees (which are generally 50-75% more than U.S based event fees), please contact us.
Top25 Speaker Voting

Christopher Kennedy Lawford needs 8 vote(s) to make it into the Top 25 speakers on Speaking.com!
Speaker Booking Tip
"Tip: find a speaker in your local area to save on travel costs. Most speakers will also reduce their keynote fee for local events. "
For Event Planners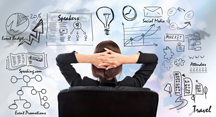 • Keynote Speaker Booking Toolkit.
• Booking a Celebrity Speaker.
• How to Find and Book the Right Speaker.
• Google+ Event Planning Forum.
• Tips for International Clients Booking U.S. Based Speakers.
Similar Speakers
Melody Barnes

When you listen to Melody Barnes you are hearing the same voice which has provided strategic advice to President Obama as Assistant to the President…

E.J. Dionne

Syndicated columnist E.J. Dionne is one of the most widely read and highly respected political analysts in the country. In addition to writing for the…

Dan Glickman

Former U.S. Secretary of Agriculture, Dan Glickman addresses feeding a growing world, sustainable farming, and environmental stewardship through his current role in various research organizations.…

Our account rep was great to work with. He helped facilitate some specific requests on our part, kept us in the loop of any issues, and promptly replied to all communications. Thanks for making this a great event!
Foundation for Economic Education
About SPEAKING.com
Established in 1994, we are exclusive agents for some of the world's leading experts, celebrities and professional speakers.
We offer event planners a fully staffed speaker logistics planning team, plus a personal SPEAKING.com Account Executive – a knowledgeable and trustworthy partner. We guarantee your satisfaction with your speaker and a smooth booking process.
Contact us today to book your favorite speaker.

"I'm pleased to say that St. Jude's fundraising event drew over 300 people and matched our fundraising goals. The Board, staff and guests were very pleased; everyone thought Chris did a great job. On a personal note, and having worked with some high-maintenamce speakers, I thought he was terrific to work with and really enjoyed meeting him. His presentation was very well received."
St. Jude's Recovery Center, (Event booked by Speaking.com)
"The conference went over very well. The audience really liked Christopher's presentation and had many positive comments. Christopher is very nice to work with and would definitely invite him to another event."
American Liver Foundation, (Event booked by Speaking.com)
"Chris did an outstanding job! He really connected emotionally with the audience and was very gracious."
Liberation Programs, (Event booked by Speaking.com)
"Chris is a master of words and uses them in an eloquent and humorous fashion allowing the audience to feel the pain and enjoy his successes with him. He is among the very best speakers we have had."
Vista Hill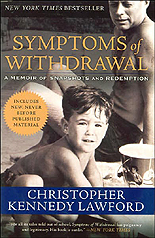 Symptoms of Withdrawal: A Memoir of Snapshots and Redemption
Born into enormous privilege as well as burdened by gut-wrenching family tragedy, Christopher Kennedy Lawford now shares his life story, offering a rare glimpse into the private worlds of the rich and famous of both Washington politics and the Hollywood elite. A triumphantly inspiring memoir, the first from a Kennedy family member since Rose Kennedy's 1974 autobiography, Lawford's Symptoms of Withdrawal tells the bittersweet truth about life inside America's greatest family legacy.
As the firstborn child of famed Rat Pack actor Peter Lawford and Patricia Kennedy, sister to John F. Kennedy, Christopher Kennedy Lawford grew up with presidents and movie stars as close relatives and personal friends.
Lawford recalls Marilyn Monroe teaching him to dance the twist in his living room when he was still a toddler, being awakened late at night by his uncle Jack to hear him announce his candidacy for president, being perched atop a high-roller craps table in Las Vegas while Frank Sinatra and his Rat Pack swapped jokes and threw dice, and other treasured memories of his youth as part of America's royal family.
In spite of this seemingly idyllic childhood, Lawford's early life was marked by the traumatic assassinations of his beloved uncles Jack and Bobby, and he soon succumbed to the burgeoning drug scene of the 1970s during his teen years. With compelling realism mixed with equal doses of self-deprecating wit, youthful bravado, and hard-earned humility, Symptoms of Withdrawal chronicles Lawford's deep and long descent into near-fatal drug and alcohol addiction, and his subsequent formidable path back to the sobriety he has preserved for the past twenty years.
Symptoms of Withdrawal is apoignantly honest portrayal of Lawford's life as a Kennedy, a journey overflowing with hilarious insider anecdotes, heartbreaking accounts of Lawford's addictions to narcotics as well as to celebrity and, ultimately, the redemption he found by asserting his own independence.
In this groundbreakingly courageous and exceptionally well-written memoir, Lawford steps forward to rise above the buried pain that first led to his addiction, and today lives mindfully by his time-tested mantra: "We are only as sick as the secrets we keep." Symptoms of Withdrawal keeps no secrets and is a compelling testament to the power of truth.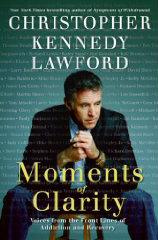 Moments of Clarity: Voices from the Front Lines of Addiction and Recovery
On February 17, 1986, after years of addiction and self-destruction, Christopher Kennedy Lawford reached a turning point in his life, one that would mark the beginning of his long road to recovery. In his New York Times bestselling memoir, Symptoms of Withdrawal, he chronicled his deep descent into near-fatal drug and alcohol addiction, and his subsequent hard-won journey back to sobriety, which he has maintained for more than twenty years. The Before and the After. But before and after what? What happened at that point in time to trigger the understanding within himself that he had to change? What finally forces any person to choose life over death?
The overwhelming response he received to his book impressed upon Lawford the number of people struggling to find their own way back from addiction and the need to share their stories. There was no easy way out for any of them. They all had to go through a moment of humility, vulnerability, and transformation and choose to take that first step of the journey. And each had their own intensely personal moment that signaled a Before and an After. The histories gathered here are the recollections of lives snatched back from the brink of a precipice so wide and deep it threatened to engulf them.
Every segment of society has been touched by addiction and its aftermath. Moments of Clarity collects stories from men and women, young and old, and across all barriers of celebrity, color, and class. Represented in these pages are the singer and the actress, the writer and the anchorman, the man from the movie screen and the woman who lives down the street. A myriad of different moments but all with the common understanding of where these men and women have been and where they must go. As they bravely share their stories, they shed light not only on their own experiences but also on the journey we all take as human beings, looking to make sense of our world.
Alcohol and Substance Abuse
With a compelling mix of personal experience and hard-earned humility, Lawford utilized his real-life experiences to focus on a number of topics, illuminating the disease of addiction, the protocol for treatment, and the path to self-discovery, personal growth.
Overview of Addiction and Recovery Process
Afraid to Live, Afraid to Die
Moment of Clarity
"I Stopped Using, Now What?"
A New Way of Life
Spirit and Recovery
Relapse Prevention
Action Following Recognition
Public Policy
Reinvigorate the Conversation of Addiction
Societies Reaction to the Disease & Breaking the Barriers of Stigma
Empowering Youth for Prevention
Believe in Themselves & Their Potential
Change Their Thought Process
Make Informed Choices
Realize the Impact on Decisions Made During This Period in Life
Discriminate Between Normal Adolescent Alcohol Use & True Addiction
Family and Addiction
End Broken Promises, Mend Broken Hearts
Living with an Addict
Value of the Parent/Child Bond
Healing Hepatitis C
It is estimated that over 4 million Americans and approximately 170 million persons worldwide have been exposed to Hepatitis C, and that the majority are unaware of their exposure. Chris Lawford, was one of these Americans unknowingly contracting the Hepatitis C virus during his years of drug use and had been sober for 14 years when he was diagnosed and successfully treated in 2001.
As a National spokesperson for the Hepatitis C Public Awareness Campaign, Lawford walks his audience through the process of facing the diagnosis and treatment head-on, showing them that "It is possible to get through this Hepatitis C thing—to be cured of it—without surrendering your life to it."
Patients
Get Tested, Get Treated, & Get Cured
What to Expect During Treatment
How to Communicate with Your Physician
Finding the Support Needed
Facing Fears & Frustrations
Confronting the Stigma & Misfortunes
Advocacy
Surveillance, Prevention & Treatment for All of Our Citizens
Hepatitis C Has A Cure
Motivation/Inspiration
Lawford provides a poignant and raw reflection on the universal struggle to make sense of the world and one's place in it while illuminating the human journey and looking to make sense of our individual and unique place. Lawford said in his bestselling memoir Symptoms of Withdrawal "The key to real happiness is recognizing that all of us are pretty much the same. The human hardwiring isn't really that different from person to person. What's different are our individual circumstances. Our challenge is to those reconcile circumstances with our common humanity."
Inspiration
Find & Enhance Your Unique Spirit
Overcoming a Lifetime of Condition
Understand Where You've Been & Where You Have to Go
Awaken Your Passion, Purpose & Potential
Turning Defects into Assets
Stretch outside Your Comfort Zone
Pain & Hardship as Touchstone for Spiritual Growth
Your Outlook Determines Your Outcome
Finding Purpose in Your Life... Moving from Narcissism to Service
Youth
Resiliency in the Face of Diversity
Feelings Aren't Facts
Recognizing the Signs of an Adolescents Downward Spiral
Privilege Isn't All That It's Cracked Up To Be
Overcoming Peer Pressure & Celebrating Individuality
Business
Economics of Lost Productivity in the Work Place
Recognizing Substance Abuse Disorders in the Workplace & How to Intervene
Creating a Culture of Care in the Workplace
Christopher Kennedy Lawford Speech
Christopher Kennedy Lawford shares several little known facts about addiction that he never learned until he found his own life spinning out of control due to substance abuse. Still stigmatized and rampantly misunderstood, addiction is classified as a brain disorder along with other mental illnesses and over 34 million addicts go untreated each year. Cases in the U.S. alone cost the country $600 billion per year.
He discusses the most recent research delving into the root causes of addiction and how a new understanding of it that can lead to better treatment of a complex condition. "The pathology of addiction manifests in multiple abuses," he states, clarifying that the condition is "not just bad behavior," but "a primary chronic brain disease."
Keynote Speech
Christopher Kennedy Lawford: The Q & A Café with Carol Joynt
Christopher Kennedy Lawford: My Mission, Focus & Expertise