* Please note that while this speaker's specific speaking fee falls within the range posted above (for Continental U.S. based events), fees are subject to change. For current fee information or international event fees (which are generally 50-75% more than U.S based event fees), please contact us.
Top25 Speaker Voting

Christian Rangen needs 3 vote(s) to make it into the Top 25 speakers on Speaking.com!
Speaker Booking Tip
"Tip: ask your speaker to do a book signing or attend a VIP meal with your guests. "
For Event Planners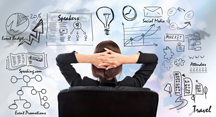 • Keynote Speaker Booking Toolkit.
• Booking a Celebrity Speaker.
• How to Find and Book the Right Speaker.
• Google+ Event Planning Forum.
• Tips for International Clients Booking U.S. Based Speakers.
Similar Speakers
David Faber

The face of business morning news on CNBC, David Faber co-hosts the network's signature show Squawk on the Street. The investigative journalist has been the…

John Mattone

One of only nine executive coaches in the world to hold the prestigious Master Corporate Executive Coach certification, John Mattone is globally recognized as a…

Curt Coffman

Curt Coffman consults and presents to Fortune 100 and 500 companies, and his work spans the Western Hemisphere, Europe, Asia, and the Middle East. A…

Working with your speakers bureau has been a pleasure. Everyone on your team was extremely responsive and informative, and really helped us to customize our event. I will be sure to reach out to your agency again in the future with any speaker needs that I may have.
The Advisory Board Company
About SPEAKING.com
Established in 1994, we are exclusive agents for some of the world's leading experts, celebrities and professional speakers.
We offer event planners a fully staffed speaker logistics planning team, plus a personal SPEAKING.com Account Executive – a knowledgeable and trustworthy partner. We guarantee your satisfaction with your speaker and a smooth booking process.
Contact us today to book your favorite speaker.

"I love it!"
Manager, Kuwait Petroleum Corporation
"Very inspirational, motivates «out of the box» thinking for innovation and strategy"
Christian W. Berg, CEO, Viking Supply Ships, Denmark
''Impact…….inspires big thinking and action…..connects practice and theory"
Innovation Manager, Statoil, organizer of TEDx, organizer of Startup Weekend
"Christian is an enthusiastic and inspiring speaker and facilitator. He makes you feel confident to be creative even if you think you're not. The workshop is a safe haven to try, play and discover your creativity and learn from the other participants."
Roel R. Steenberg, Innovation Manager, Rabobank, Netherlands
"Christian is a very inspiring and energizing speaker and facilitator, motivating the attendants to dream bigger and implement innovative and ambitious strategies. I can highly recommend Christian Rangen as strategy workshop facilitator."
CFO, shipping industry
''Christian has a unique way of getting the best out of people. He provokes, engages and inspires like no one I have ever met!''
Program Manager, Executive Education, BI – Norwegian Business School
Three Levels of Business Models: the secret to Tesla Motors' wild success
Companies around the world are starting to master business model innovation. Few have done it as masterfully as Tesla Motors. Using the Three Levels of Business Models, Christian Rangen of Engage // Innovate, explains how. He goes behind the scenes to reveal the amazing dynamics and business model mechanics driving the success of Tesla Motors today. Three Levels of Business Models is a visual strategy & innovation tool any company can use to increase their level of business model innovation.
Learning to Work Differently with Strategy
''Strategy is stuck'', says Professor Rita McGrath. For most firms, strategy is a stale, repetitive process, not a creative, ambitious, innovative strategy design. In the face of globalization and ever-more rapid pace of change, leading companies are learning to work differently with strategy. Christian Rangen will show you how to think differently around strategy, how to visualize strategy and how to use new strategy & innovation tools.
Strategy Tools for the Next Generation: Your Innovation Toolkit
We need new, visual strategy & innovation tools. The tools most companies are using were built for a very different age of stability and slow change. Companies like Tesla Motors, Amazon, Apple, Samsung and Facebook cannot be explained using old strategy tools. What we need are a series of new strategy & innovation tools. Developed through four years of action research, Strategy Tools for the Next Generation is the toolkit for next generation leaders and entrepreneurs. This talk or workshop will give you a brand new innovation toolkit and teach you how to put it to use – today.
Making Disruptive Innovation Work for You
Disruptions are becoming the new normal. Groceries, banking, education, oil & gas, dating and gaming are just some of the industries being hit by the forces of disruptive innovation. Historically, established firms got swept aside by disruptions. Today, companies are learning to handle disruptive innovation. But real innovators make disruptive innovation work for them. They choose to become the disruptors, changing the rules and dynamics of their industry. Using a combination of up-to-date case studies, news clippings, research and new strategy tools, Christian Rangen will show you and you company how disruptive innovation can work for you.
Digital business models
Digitization and globalization are the two biggest waves hitting companies around the world. Combined, they offer unprecedented opportunity and market space. Yet, developing profitable, digital business models is proving challenging to many. Building on years on research, Christian Rangen will show a series of examples on digital business models and how established firms struggled to understand and adapt to them. Netflix vs. Blockbuster, Newspaper vs. Online news, Amazon.com vs. the book retailers, Napster, Apple and Spotify vs. the Music industry and Tesla Motors vs. the car industry are just some of the relevant examples. More importantly, he will show you how your company can get started on developing digital business models.

Christian Rangen - Learning to work differently with strategy
At this opening talk of his seminar, "Learning to Work Differently with Strategy," Christian discusses what he sees as the biggest problem with current business strategies. "Most companies that work with strategy happen to be trapped by assumptions, history, legacy and what they believe to be industry norms, and they take those limits as given," he says.
He uses the example of the automobile industry about six or seven years ago. He says that most experts in the industry thought that battery-powered car technology was at least 10 to 15 years away. "Then, of course, Tesla comes along and this thing starts driving around, and all of a sudden they break some of the assumptions to what is possible," he says.
Christian Rangen - Tesla Motors & Three Levels of Business Models
Christian Rangen - Brilliant collaboration