* Please note that while this speaker's specific speaking fee falls within the range posted above (for Continental U.S. based events), fees are subject to change. For current fee information or international event fees (which are generally 50-75% more than U.S based event fees), please contact us.
Top25 Speaker Voting

Chris Warner needs 6 vote(s) to make it into the Top 25 speakers on Speaking.com!
Speaker Booking Tip
"Tip: speakers bureaus provide added value that you cannot get by booking speakers directly. "
For Event Planners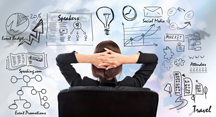 • Keynote Speaker Booking Toolkit.
• Booking a Celebrity Speaker.
• How to Find and Book the Right Speaker.
• Google+ Event Planning Forum.
• Tips for International Clients Booking U.S. Based Speakers.
Similar Speakers
Pen Hadow

British polar guide and explorer, Pen Hadow rose to international fame when in 2003 he achieved his extraordinary goal to become the first person to…

Alan Bean

One of the very few individuals who have had the extraordinary experience of walking on the surface of the moon, Alan Bean uses the stories…

Ann Bancroft

An inspiration to women, girls and aspiring explorers across the world, Ann Bancroft shares her stories of travel and adventure in her motivational speeches in…

Our client rep was a pleasure to work with. He was well organized and kept me updated every step of the way. The level of professionalism and the quality of the materials received were excellent. I will be in touch for future speakers!
Mattel
About SPEAKING.com
Established in 1994, we are exclusive agents for some of the world's leading experts, celebrities and professional speakers.
We offer event planners a fully staffed speaker logistics planning team, plus a personal SPEAKING.com Account Executive – a knowledgeable and trustworthy partner. We guarantee your satisfaction with your speaker and a smooth booking process.
Contact us today to book your favorite speaker.

"Let me thank you on behalf of Polaris Aviation Solutions and all the attendees of the leadership conference for an incredible seminar. The feedback from the group has been incredible and positive. You showed us that to be a high performance/altitude leader it takes a team that totally trusts each other, is passionate about what they are doing, is totally focused, establish definite goals and above all can clearly verbalize all of these things to the rest of the employees. We spent the rest of the next day putting together the Why, How and What that you challenged us with the previous day."
— Founder/CEO, Polaris Aviation

"On behalf of our WPO chapter, thank you for being such a riveting and informative speaker. As a mountaineering "wannabe", I was spellbound by your presentation. I was also really interested in your presentation about the necessity for Passion, Vision, Partnership and Perseverance in high functioning organizations. I am interested in organizational leadership and found your 4 characteristics to be spot on."
— Member, World Presidents Organization

"You were absolutely fantastic…and really left an impression. I felt that your talk was amazing and I do so appreciate you taking the time out to join us for dinner as it was a lot of fun. You are a remarkable individual…"
— Managing Director, Morgan Stanley

"We are getting rave reviews…which certainly won't hurt your future engagements with WPO."
— Board Member, Washington Chapter World Presidents Organization

"Thank you for presenting at our conference last week. You were a big hit! Everyone was buzzing about your presentation. And thank you for taking the time to sign your books. That made it all the more personal and special."
— Board Member, National Business Aviation Association

"Your performance was just EXCELLENT. Thank you for sharing your knowledge at the Vistage conference in Buenos Aires, Argentina."
— Member, Vistage

"Thank you so much for your excellent presentation at our offsite! I received so many enthusiastic and appreciative comments about your talk from my colleagues immediately, and having now had the time to study the survey we conducted, you consistently (and uniquely by the way) received an evaluation of "10″ on a scale of 1-10 with 10 being a segment of the most value!! I personally also found your account of the challenges you faced and overcame, both from nature and human nature, inspiring and informative! Thanks again!"
— National Counter-Terrorism Center

"Thank you so much for your presentation at our annual meeting. Our members were overwhelmed with the intensity of your experience and riveted by your stories."
— Executive Director, National Council of the State Boards of Nursing

"Thanks for a tremendous presentation! It was exactly what we wanted, especially as the last session of the day. I also think your workbook is excellent and provides great support for those details. Above and beyond the presentation, it was just great getting to know you. As a person, you are an inspiration about what's it's really possible to achieve."
— Founder/CEO, 10XCEO

---

Partial Client List:

Cisco
Google
Raymond James
Northwestern Mutual
Morgan Stanley
Prudential
Stryker
Johns Hopkins
WPO
YPO
Vistage
Northrup Grumman
High Altitude Leadership: What the World′s Most Forbidding Peaks Teach Us About Success
Leadership is often a risky, lonely role possessing nearly unbearable lows and fleeting highs. Despite this emotionally and intellectually draining roller coaster, a handful of leaders deliver stunning results, with great consistency. They push past current leadership trends in order to achieve the most extremely challenging goals. They don′t fall prey to the platitudes or cliches we see so often see in leadership theory. Instead, they succeed by recognizing and surviving the dangers that challenge them as they take themselves and their teams to higher levels.

These rare individuals are those that Chris Warner and Don Schmincke call High Altitude Leaders. In High Altitude Leadership they show how to become that kind of leader.The authors present a new approach to leadership development, based on ground-breaking scientific research, field-tested under the most brutal conditions on the most difficult summits, and successfully applied in the training of executives, management teams, and entrepreneurs throughout the world.
Order Here





Chris is an expert at creating and leading high performance teams. He is one of the rare adventurers on the speaking circuit with corporate and academic expertise, allowing him to educate, as well as motivate. Chris is one of only 9 Americans to summit both Everest and K2. He's led more than 175 international mountaineering expeditions. Chris guided the first ever reality TV show on Everest for ABC. He hosted a leadership special on the History Channel. He filmed, starred in and produced an Emmy Nominated documentary about his K2 expedition for NBC.
Chris has been teaching leadership for 30 years and has been teaching at the Wharton School of Business since 2000. Every year he works with thousands of CEOs, sales teams, senior executives and entrepreneurs. His clients range from Google to the National Counter Terrorism Task Force. Chris is also the CEO/founder of Earth Treks, Inc. with 175 employees serving over 500,000 customers every year.
Your audience will be inspired by Chris' gripping high definition footage and the gut wrenching tales of leading teams when failure results in death. And they will be educated by his data driven, real world, formula for building high performance teams. Chris, through his inspiring, entertaining and educational keynotes, will help your organization build better leaders and high performance teams.
SIGNATURE KEYNOTE
High Altitude Leadership: What the World′s Most Forbidding Peaks Teach Us About Success
Chris shares first-person examples from major mountain climbing expeditions, interspersed with scenarios from boardrooms around the globe, to pinpoint the eight dangers that prevent people from reaching the highest levels of performance.

Introduction / Keynote Speech Clips
Chris Warner talks about his successful career of climbing mountain summits, and what he learned from those who did not complete the climb.
He explains why other climbers failed: "Those people froze to death because they were so focused on the summit, that they missed everything around them. They had a static vision, not a dynamic vision."
Chris shares with his audience about the time his equipment failed during a mountain climb, and what went through his mind as he was falling. "My life did not pass in front of my eyes. I thought about how I was going to live. All I cared about was getting out of this situation alive."
Chris advises the audience to use difficult situations to learn how to get themselves through life's challenges.
Keynote Speech
Keynote Speech Archive - Google Talk From 2008