* Please note that while this speaker's specific speaking fee falls within the range posted above (for Continental U.S. based events), fees are subject to change. For current fee information or international event fees (which are generally 50-75% more than U.S based event fees), please contact us.
Top25 Speaker Voting

Chris Majer needs 8 vote(s) to make it into the Top 25 speakers on Speaking.com!
Speaker Booking Tip
"Tip: find a speaker in your local area to save on travel costs. Most speakers will also reduce their keynote fee for local events. "
For Event Planners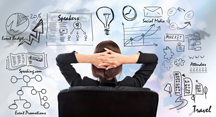 • Keynote Speaker Booking Toolkit.
• Booking a Celebrity Speaker.
• How to Find and Book the Right Speaker.
• Google+ Event Planning Forum.
• Tips for International Clients Booking U.S. Based Speakers.
Similar Speakers
Nick Arnette

With a unique blend of motivation and humor, Nick Arnette has a perfect blend of speaking style and message; using his trademark comedy, he shows…

Liz Berney

For more than two decades Berney Associates, which specializes in organization development and management training, has been working with blue-chip companies and prestigious organizations to…

Stephanie Decker

Stephanie Decker became a national hero after she saved her children, shielding them from the falling debris of their collapsing house with her own body…

My Account Executive was able to work within my quick turn around time and price limitations to find the perfect speaker for the job. Although I thought finding and booking a speaker for our sales meeting would be the most difficult part of the planning process, your agency made it the easiest.
Ales Group USA, Inc.
About SPEAKING.com
Established in 1994, we are exclusive agents for some of the world's leading experts, celebrities and professional speakers.
We offer event planners a fully staffed speaker logistics planning team, plus a personal SPEAKING.com Account Executive – a knowledgeable and trustworthy partner. We guarantee your satisfaction with your speaker and a smooth booking process.
Contact us today to book your favorite speaker.

"We went from a business that was afraid of marketplace changes to one that embraced those changes and attacked them and found opportunities to seek market success. And we achieved that through our work with HP2."
Scott Flanders,
CEO,
Freedom Communications, Inc.

Client List:

180 Networks
Aldus
Allianz Life Insurance Co. of North America
American Airlines
Amgen
AT&T Consumer Products
AT&T General Business Services
AT&T Information Management Services
AT&T Microelectronics
AT&T Real Estate Division
AT&T Treasury
Burger King
Cargill
Citicorp
City of Hope
Columbia House
Digital Electronic Corp.
Electronic Data Systems (EDS)
Federal Aviation Administration (FAA)
Goldman Sachs
GTE
Halifax/Bank of Scotland (HBOS)
Hoechst Celanese
Hyundai
Interchecks
Interpublic Group
IVEX Packaging
James River Corp.
McKinsey and Co.
Microsoft
Motorola
NBBJ Arch
Niagara Mohawk Power
Nike
NOAA (National Oceanic and Atmospheric Administration)
One Call
Oracle
SABRE Travel Network
Scripps Memorial Hospital Encinitas
Seattle Seahawks
Sky Chefs
Springboard Companies
Stanford Research Institute
US Archery Team
US Army 1st Cavalry
US Army 2nd Armored
US Army Special Forces
US Marine Corps
US Navy Seals
US Rugby Team
US Ski Team
US Soccer Association
US West Communications
Washington Natural Gas
Westin Resorts
Women's Tandem Biking Team
Young Presidents Organization (YPO)
The Power to Transform: 90 Days to a New You
What if you could design your future instead of having it just happen to you? The Power to Transform teaches you the strategies corporate, military, and sports leaders have used to do just that for themselves and their organizations! Yes, you can have the life of your dreams—here's how.

Chris Majer has designed large scale transformational programs for the US Army, and Marine Corps, Amgen, AT&T, Microsoft, Intel, Allianz, and Capital One, and a host of others to revamp the way they do business. Organizations Majer has put through his process have seen measurable and dramatic increases in their performance and profits.

In The Power to Transform, Majer tailors his program to you the individual, sharing the methods he has developed over two decades that have made him one of the leading innovators in the field. The book distills complex philosophical and linguistic concepts into easy-to-use practices that produce transformational change. Readers have reached a plateau in their personal or professional lives know that there is something more to life. Those committed to real change will find considerable power in:

Building the practices for authentic learning
Seeing that learning isn′t about "knowing and understanding," it is the development of "embodied competence"
Learning how new action, not new thinking, is the cornerstone of change
Facing down the most daunting challenges and making consistently powerful choices
Building a practice that will enable you to stay calm while the world around you swirls in confusion


Order Here





Adhocracy: The New Design of Business
While businesses have made huge technological advancements in the last few decades, most employ the same management practices and organizational structures that have been in place since World War II. The economic downturn served as a spotlight on the flaws of this model—large, rigid, siloed organizations can't adapt at the pace our new business environment requires.

In this thought-provoking speech Chris outlines the factors that have caused corporate giants like Chrysler and General Motors to fail and puts forth a vision for how successful companies of the future will organize themselves to achieve new standards of productivity. They will organize themselves and deploy their teams in a dramatically different way, using a multi-disciplinary skunkworks approach that he terms "adhocracy."

Audience members will take away insights on how organizational structure either supports or defeats peak productivity and how new organizational practices for coordination can unlock organizational value.

The New Game of Business
It's a whole new world out there. Overnight we have watched the rise and first fall of the dot.com world and the failure of some of the largest and most respected corporate giants. In front of our eyes a new economy is taking shape. Organizations of all sizes are undergoing radical change as markets shift, competitors emerge, and consumers have increasing access to information. Adaptability and agility are the new names for the game.

In this presentation Chris examines what's going on in the new game of business, what are the new rules, and what are the critical competencies that will separate winners from losers.

Building World Class Teams
Learning to build real teams is not something you are going to learn in a few days. It takes a unique set of skills that motivational speakers, sports coaches, and consultants don't understand. In this speech Chris shares his experience as a first division rugby player and a consultant to teams ranging from professional athletes to the Army's Special Forces, Navy SEALs, Marines, to corporate America. He shares his unique perspective on what it is that really makes a team, holds it together, and determines its degree of success.

Learning in a New World
It is clear new ways of learning are essential in today's business world. All of our traditions for educating leaders and managers have been focused on the acquisition of knowledge and the application of concepts, but as knowledge becomes a universal commodity, it is increasingly evident that this is not what we need to cope and thrive in today's world. Instead, we need new practices that allow us to cope with an increasingly global, constantly changing world, where communication is instant, and we are able to adapt and remain agile – ready for change. Authentic learning is the core competence that matters.

In this presentation Chris offers a new interpretation of what it is to learn, proving why the vast majority of corporate development efforts don't and can't work. More importantly he outlines how to go about building the competencies that will see you well into the new century.

The Silent Killers of Productivity and Profit
The management practices most American companies use today are rooted in the manufacturing era that brought us the major management innovations of the last 50 years. Quality, Just-In-Time, Lean, and Six Sigma are prime examples.

While indisputably valuable, the system was developed by industrial engineers and designed to be in a factory environment where the primary interactions are between machines or a man and a machine. We are no longer living in an industrial world. Today's workforce is made up largely of coordination workers. These are people who are educated, mobile, creative, and ambitious. They generate value by their effective coordination with others to produce customer satisfaction.

While the wastes of the industrial era were easy to see: scrappage, inventory, wasted raw materials, etc., waste outside of the factory is invisible, silent - but just as deadly. In this speech, Chris identifies the silent killers of productivity: degenerative moods, bureaucratic work practices and organizational structures, poor listening skills, lack of innovation, and what he terms modern indentured servitude. He then presents the antidotes. This is a big wake up call for corporate leaders as it requires a new commitment to transform themselves and their organizations to be competitive in the new world.

The Pep Talk
Every once in a while every organization needs a pep talk. We get bogged down in our day to day "stuff" and lose sight of the bigger picture of our lives and what it is we set out to do. HP2 founder Chris Majer has an extraordinary set of experiences that he tailors for individual companies that will leave groups newly inspired, refreshed, and revitalized. He teaches that it's about managing commitments, not people or "tasks."

Beginning with his early work with athletes, audiences will hear about the trials of working with the Special Forces and Marines, the challenges of transforming AT&T, and wonders of working with companies that include Microsoft, Intel, Nike, Cargill, and Capital One.

Global Perspective: What emerging economies can teach us about business
India is the second most populous country in the world with over 1.1 billion people. By 2025 it is projected to overtake China. Combine that fact with these: India has more students in engineering programs alone that the US has in all majors and colleges combined. India has more young people in advanced placement high school programs than the US has in high school.

What are the implications for the US economy? How will developing countries like India influence our economy in the next decades and what does American business need to do to respond to and lead in this new economic reality?

In this speech, Chris will share observations from his recent work in India, and his view of what US businesses need to do to stay ahead of these powerful global economic influences.
Chris Majer, Performance Improvement Expert: Keynote
Human Potential Project CEO and founder, Chris Majer debunks common assumptions about transforming behavior and boosting performance. He recounts how he, a former rugby player, and his partner, one of the first sports psychologists, began working with athletes in the 1980s on their mental fitness as a means of improving their physical fitness. After helping individual athletes break records, they moved on to apply their methodology to sports teams, military branches, and their biggest challenge, corporate America.
"Authentic learning has to be seen as the development of new competence, not the acquisition of information," Chris remarks, noting that companies often make the mistake of thinking that they can propel transformation in their employees by transmitting information. However, as he demonstrates through his experience, commitment and making sure teams can do new things trump understanding the theory behind whatever new competence they're developing.
Chris Majer Interview
Chris Majer Discusses the Human Potential Project