In a truly astonishing feat of athletic ability, and as a demonstration of the remarkable resilience of the human body, snowboarder Chris Klug won a bronze medal at the 2002 Olympic games as the first person to complete in the Olympics after an organ transplant.
Diagnosed with a rare liver disease that affects only 1 in 10,000 people, Chris spent seven years waiting for a new liver. In 2000 the day finally came, and Chris underwent liver transplant surgery. After a five-month recovery, Chris stood on the podium at the World Cup. He went on to compete in the 2002 Winter Olympics in Salt Lake City, where he won a bronze medal, becoming the first, and so far only transplant recipient to compete in any Olympic games. Chris lit the torch at the 2002 National Kidney Foundation's U.S. Transplant Games.
In 2004, he released the inspiring book To the Edge and Back: My Story from Organ Transplant Survivor to Olympic Snowboarder. Chris' story is proof positive that every successful career has trying times and setbacks, and that the only way to get to the finish line is to fight through the pain, the worries and the fears, to go after what you truly believe in.
Full Profile
Professional Snowboarder, Organ Transplant Recipient, Olympic Medalist

Chris Klug won the bronze medal at the 2002 Olympic games, and was the first American to compete with an organ transplant.

Chris Klug came to the wall of the finish area, jumped into the crowd of family and friends, and got hugs all around. His brother Jim handed him a big American Flag on a ski pole, and he held it high as he greeted coaches, well wishers and the press in the finish area. Later on Friday night, he was part of the formal Medal Ceremony in downtown Salt Lake City, again cheered on by his proud family and group of friends, and thousands of cheering Olympic fans surrounding the medals plaza. What a race for Aspen, Colorado′s Chris Klug!

Diagnosed with a rare liver disease, affecting only one in 10,000, Chris spent almost seven years on the waiting list for a new liver. In 2000, Klug underwent a liver transplant. He was back on the podium five months later at the World Cup, and went on to compete in the 2002 Winter Olympics in Salt Lake City, where he won a bronze medal. Klug became the first and so far the only transplantee to compete in the Olympics. He also lit the torch at the 2002 US Transplant Games.

Chris Klug competed in all of the disciplines early on in his snowboarding career. It helped him become a strong, all-around rider. In 2004, Klug released a book entitled, To the Edge and Back: My Story from Organ Transplant Survivor to Olympic Snowboarder. His story proves that every successful career has its trying times, and a Chris Klug speaker appearance is an opportunity to remind your audience to fight through even the most difficult of circumstances.
Chris Klug Speaker Videos
Demo Video
Quotes from Chris' speeches:
"I talk to a lot of kids that just didn't know what it meant to check that box and say yes to organ and tissue donation. I'll learn later, or we'll run into each other and they'll say 'Hey, I got my permit or my license and I checked that box for organ donation.' If I can help somebody, then great, that's what it's all about! I don't need my organs where I hope to be going, might as well help someone else out! I try to encourage everyone to have that discussion with your family, because if you can help somebody else, why not?"
"I hope that I can provide some hope and some inspiration for some folks. Especially for kids and people struggling, wondering on that transplant waiting list if they can bounce back and do the activities they love to do again and return to life as they know it. I hope they can look at my story and say, 'Hey, Chris Klug did it, I can do it too.'"
Introduction
Speeches / Speaking Engagements

As a motivational speaker, Chris impresses and entertains, leaving audiences motivated, energized and ready to go for the gold. His programs discuss his own adventures with organ donation, survival, and the courage it takes to keep going for it, no matter how hard the task may seem.
Suggested Speaking Topics:
To the Edge and Back: My Story from Organ Transplant Survivor to
Olympic Snowboarder
Overcoming Adversity
Goal-Setting and Attainment
Organ Donation
* Please note that while this speaker's specific speaking fee falls within the range posted above (for Continental U.S. based events), fees are subject to change. For current fee information or international event fees (which are generally 50-75% more than U.S based event fees), please contact us.
Top25 Speaker Voting

Chris Klug needs 6 vote(s) to make it into the Top 25 speakers on Speaking.com!
Speaker Booking Tip
"Tip: some speakers might provide one of their popular book titles as a free gift to your audience. "
For Event Planners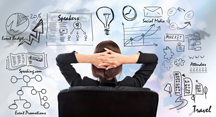 • Keynote Speaker Booking Toolkit.
• Booking a Celebrity Speaker.
• How to Find and Book the Right Speaker.
• Google+ Event Planning Forum.
• Tips for International Clients Booking U.S. Based Speakers.
Similar Speakers
Derek Daly

Derek Daly has had an extraordinary career in motor racing, both behind the wheel and behind the microphone. From the age of twelve he determined…

Walter Bond

With knowledge that was forged in the cauldron of the NBA, Walter Bond is known as "Mr. Accountability," due to his credo that every person…

Jim Morris

The inspirational story of Jim "The Rookie" Morris' unconventional method of motivating his young athletes is the inspiration for the Walt Disney blockbuster The Rookie…

It was an extreme pleasure to work with our account rep. She was friendly, flexible, and knowledgeable about all their speakers. She made the process simple. I cannot begin to put into words the impact that our speaker had on our audience. People are still taking about his presentation and his program set a standard on all diversity programs.
FDIC: Federal Deposit Insurance Corporation
About SPEAKING.com
Established in 1994, we are exclusive agents for some of the world's leading experts, celebrities and professional speakers.
We offer event planners a fully staffed speaker logistics planning team, plus a personal SPEAKING.com Account Executive – a knowledgeable and trustworthy partner. We guarantee your satisfaction with your speaker and a smooth booking process.
Contact us today to book your favorite speaker.

To the Edge and Back: My Story from Organ Transplant Survivor to Olympic Snowboarder
Displaying faith, courage, and perseverance, snowboard racer Chris Klug battled for years to have his "extreme" sport accepted in the mainstream. He rose through the World Cup ranks and won a bronze medal at the 2002 Winter Olympics less than two years after undergoing a lifesaving liver transplant.

Not since Lance Armstrong′s It′s Not About the Bike has a stricken athlete′s story been as poised to transcend the sport. In 1996, during snowboarding′s World Cup season, Chris was diagnosed with primary sclerosing cholangitis—the same disease that would cause the death of his childhood hero, football great Walter Payton. His four-year wait for a donor came to an end when his rapidly failing liver prompted doctors to move him up on the transplant list. With the shooting death of a thirteen-year-old boy, Chris was given the organ that gave him a second chance at life.

From his youth as a high school football hero, to his campaign for snowboarding′s acceptance, and through surgery, recovery, and Olympic glory, every setback and victory in Chris Klug′s ride is riveting. To the Edge and Back will be cherished as a story of an athlete who represents the best of the human spirit.
Order Here





Suggested Speaking Topics:
To the Edge and Back: My Story from Organ Transplant Survivor to
Olympic Snowboarder
Overcoming Adversity
Goal-Setting and Attainment
Organ Donation
Demo Video
Quotes from Chris' speeches:
"I talk to a lot of kids that just didn't know what it meant to check that box and say yes to organ and tissue donation. I'll learn later, or we'll run into each other and they'll say 'Hey, I got my permit or my license and I checked that box for organ donation.' If I can help somebody, then great, that's what it's all about! I don't need my organs where I hope to be going, might as well help someone else out! I try to encourage everyone to have that discussion with your family, because if you can help somebody else, why not?"
"I hope that I can provide some hope and some inspiration for some folks. Especially for kids and people struggling, wondering on that transplant waiting list if they can bounce back and do the activities they love to do again and return to life as they know it. I hope they can look at my story and say, 'Hey, Chris Klug did it, I can do it too.'"
Introduction