* Please note that while this speaker's specific speaking fee falls within the range posted above (for Continental U.S. based events), fees are subject to change. For current fee information or international event fees (which are generally 50-75% more than U.S based event fees), please contact us.
Top25 Speaker Voting

Chip Eichelberger needs 22 vote(s) to make it into the Top 25 speakers on Speaking.com!
Speaker Booking Tip
"Tip: some speakers might provide one of their popular book titles as a free gift to your audience. "
For Event Planners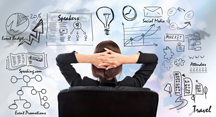 • Keynote Speaker Booking Toolkit.
• Booking a Celebrity Speaker.
• How to Find and Book the Right Speaker.
• Google+ Event Planning Forum.
• Tips for International Clients Booking U.S. Based Speakers.
Similar Speakers
Dennis Snow

Customer experience expert, Dennis Snow shows organizations across all industries how to stand out from their competition by delivering world class service. For 20 years,…

Dr. Howard Wasdin

During his military career, Dr. Howard Wasdin was shot numerous times during a horrific battle and suffered structural deviations that altered the way he walked.…

Susan Ershler

History-making mountain climber and Fortune 500 executive, Susan Ershler has scaled mountains in both the natural world and business world. During ten years she and…

Everyone at your speakers agency were professional and helpful throughout the process, making it easy to book, communicate, and prepare for our event.
Hewlett Packard
About SPEAKING.com
Established in 1994, we are exclusive agents for some of the world's leading experts, celebrities and professional speakers.
We offer event planners a fully staffed speaker logistics planning team, plus a personal SPEAKING.com Account Executive – a knowledgeable and trustworthy partner. We guarantee your satisfaction with your speaker and a smooth booking process.
Contact us today to book your favorite speaker.

"Chip is a friend, an excellent communicator, and a man committed to constant and never-ending improvement. His experience, energy and engagement will make a difference for any company."
Anthony Robbins
"Thank you for your hard work, preparation, and collaboration prior to your amazing presentation. You for took the time to learn about our company, franchise, people and culture. You were a big hit and the feedback was overwhelmingly positive. You truly helped us set the stage for what will be a challenging yet exciting year. I have no doubt that this will be the first of many presentations to Genentech. Be proud."
Brian Reardon
SR Training Manager CT&D, Genetech LGI
"My experience was wonderful! I especially appreciated the time you took to prepare for the event and that you reached out to some of our Sales Team to strengthen the conversation. They said you felt more "real" and "genuine" than past speakers and were very good at getting the entire crowd engaged. We continue to refer back to "A streaks starts with one." Also "anything worth doing is worth doing poorly." They specifically resonate with our weekly sales role play practice.
The videos on-line were a good representation to what we would get. It's hard to pick someone you've never met, and have them impact your entire sales organization. Your videos gave me great insight into who you are as a presenter and I felt like I got what I signed up for. Out of everything, this really defines a good experience to me. Thank you again for your time, energy, and commitment to be exceptional at what you do. You're a true professional."
Elizabeth Breitenstein
Director of Sales, Fischer Homes
"There is a reason we have had you speak fourteen times at sales rallies across Canada and be the closing speaker at two national conventions. You do your homework to provide content our agents need to hear, while combining great energy and humor with a sincere delivery that captivate the audience. I strongly recommend you to any company wanting to take their meeting from good to great!"
Don Lawby
Century 21 Canada President and CEO
"Thank you so very much for your excellent presentation. I am confident your message will help us to the next level of productivity. You seemed to be dialed in to exactly our needs and it really showed. So many of our sales people approached me after the conference and were just amazed at how you were able to reach them at the core of their issues. I have to say, of all the inspirational speakers that we have heard and used, yours was by far the most meaningful and insightful."
Tony Horpel
President & CEO Great Northern Financial Securities
"I mean this sincerely. Chip did a fantastic job of getting my annual sales conference charged and ready for the New Year. You did your homework and it showed. After your presentation everyone in the room knew they had what it takes to go out and make it happen!"
Jose Becquer
Vice President Treasury Management Wells Fargo
"I had a few account executives tell me that they had their best day in the field, ever, the very next day because they used a mind set you had given them. I had another AE tell me she thought some of the personal life balance ideas you had was going to change her life. All agreed it was the best sales meeting ever.
"I was very impressed on how you seemed to know intimate details about our industry, my sales team, and our current issues. You seemed to really do your homework on us. It felt as though you were an "insider" speaking to us. Personally, I′m always a happier, more focused person after I see you speak. My boss and my family thanks you."
Steve Emminger
Sales Manager First Franklin
"Chip is the first speaker we′ve invited to return and facilitate a team building session for senior managers at our annual company conference. His commitment, energy and enthusiasm are contagious. A key to Chip′s ability to get the most out of the session and to engage the team is the importance he places on preparing for the specific audience through numerous conversations with different team members. As a result, his presentations do not appear to be ′off the shelf′ but are customized and unique."
Anthony Joseph
President Concessions International
"I was convinced in less than a minute that I had the right speaker after viewing your video on your web site. What exceed my expectations was the level of customization and preparation you went through to make this event something special for all the participants. Your message was simply inspirational, believable, humorous and most importantly sincere.
I received countless comments on not only how energized they felt, but also how amazed they were that an "outside speaker" could leave everyone with the impression you were a long-term employee."
David Bee
Director, Program Management, Boston Scientific, Inc.
"From our initial telephone conversation to the very last detail onsite, it was clear you were committed to providing our attendees with a relevant message to excite them, motivate them and get them ready to tackle three days of training. I was pleased to discover that you asked for references and followed up with them to discover the minute details about who we are. I feel this was very apparent in your presentation and thus, our audience of 3400 attendees was captivated."
Erin O′Donnell,
United States General Services Administration, Business Management Specialist
"Thank you so very much for your excellent presentation. I am confident your message will help us to the next level of productivity. You seemed to be dialed in to exactly our needs and it really showed. So many of our sales people approached me after the conference and were just amazed at how you were able to reach them at the core of their issues. I have to say, of all the inspirational speakers that we have heard and used, yours was by far the most meaningful and insightful."
Tony Horpel
President & CEO Great Northern Financial Securities
Partial Client List:
Bank of America,
Prudential,
Tommy Hilfiger,
IBM,
Mass Mutual,
A Association,
Procter & Gamble,
GlaxoSmithKline,
Castrol,
PriceWaterhouseCoopers,
American Standard,
Culligan, Toyota,
Ford,
Nokia,
Century 21,
Bechtel,
Chemical,
CVS,
Washington Hospital Center
GET SWITCHED ON! Reevaluate and Recharge
Motivate Your Team to Consistently Reach New Levels
Chip's "Get Switched On!" program floods the room with palpable energy that inspires and motivates your people. When your team is "Switched On", they take performance to new levels to increase sales, provide stellar customer service and learn new skills. Chip shows the audience effective strategies about how to "Get Switched On!" and live a life of greater energy and possibility.
This Is NOT a Speech. "Get Switched On!" is an interactive experience that challenges participants to reevaluate their current vision, game plan, mindset and results. Chip's content and style fully engages participants. This remarkably energizing program is perfect to open or close your conference.
Get "Switched On!" Addresses these Performance Concerns
Why early detection is essential to reverse failure
What is truly important in life
What the key is to achieve long term success and balance
How to close the gap between where you are and where you can be
Why your current vision dictates your efforts and results
What brutal facts need to be faced and the action to take now
How you can be at your best consistently with motivation at work and home
How to clarify a new vision and pursue it with rampant enthusiasm
Start your day with Get "Switched On!" and close with the "Board Break Experience" to make a lasting impression.
OWN IT!
Take Charge of Your Performance
Moving a company or your performance from "good" to "great" is not a matter of just moving up the next rung of the ladder. It's not like moving next door -- it's more like moving to another country-- that's how big the gap is. How do you bridge that chasm? Own It! taps into the hidden potential inside each one of us and shows how the power of making even one new decision can ignite tremendous performance improvements. Chip covers the key elements - re-evaluation, making new decisions, keeping score, moving the target and the power of attitude and activity. They can transform your team from a followership model to an ownership model. This shift can lead you, your team, and your company to dramatic and quick results why they own it.
Chip's highly interactive approach as seen in his demo video challenges and entertains the audience. His passionate style is sure to captivate and involve any group. Each person takes home a committed plan, plus the motivation to get going. They'll leave with a clear call-to-action including simple, key questions like:
What are you going to start doing?
What are you going to stop doing?
And, they'll have the tools, handouts, and website resources to incorporate the message into everyday life.
"Own It!" inspires accountability at work, personal responsibility, trust in the system, and a long-term view of success. Even if your team has settled for less in the past, or hasn't gotten the needed results, they have what it takes to make it happen.
THE BOARD BREAK EXPERIENCE
Breaking Barriers
What will dominate the conversations at your next event? The board break is an intense, emotional and climatic physical metaphor dedicated to over-achievement and pushing your team spirit to new and lasting heights. When people are concentrating on catching others doing things right - anything is possible. Often added to other keynotes to create an extraordinary half-day presentation.
SWITCH ON YOUR PERSUASION!
Just because you are an expert does not mean you are interesting to listen to. It is hard to persuade people if you are boring to listen to, lack a clear outcome, do not engage the listener and do not ask for a commitment. This hands-on seminar is designed for leaders and managers who must motivate and lead their team to achieve consistently better results and sales people who make presentations and must persuade their clients to take action. You need to tell your story with impact!
SWITCH ON YOUR SALES!
It is Not What the Market is Doing, What Are You Doing! To succeed in sales is more difficult than ever. What can you do to stand out from the competition? What simple things can you put into a sales success system to get customers to say WOW, be loyal and refer you to others? When you are great at what you do you are in such contrast to so many sales people who really suck! Chip shares the ideas harnessed from his experience and from his research with his hundreds of clients.
Here are some of the empowering concepts delivered in a highly interactive presentation that will get your people thinking in new ways and taking action. Chip will:
Expand attendees' compelling vision of what is possible which works wonders for motivating a sales force. Chip will ensure they have the daily game plan to make it happen and learn how to become recognized experts.
Master your basics with deliberate practice and quality feedback.
Share strategies on how to improve sales by leveraging social proof, building customer retention and increasing referrals. Every dollar invested here brings a bigger return than money spent on customer acquisition.
Explain how telling stories about the unique, emotional experiences you and your team deliver customers is a game changer. Learn to systematically document your success more creatively to share with prospects. Maximize the use of online reviews (Google, Yelp, Angie's List, etc.) turn those prospects into customers. 'Sticky stories' from your raving fans will captive the listener and do more to persuade prospects than all the facts and benefits on your web site!

Chip Eichelberger Speech Clips
"Whether it's your home or your workplace, you should brighten that place when you walk in–some people brighten it when they leave." Chip Eichelberger energizes his audience to ask them to consider whether they are closer to the "Ignorance on fire" or "Knowledge on ice" style of worker.
Chip Eichelberger's Speaking Demo Video
Keynote Speech - Sales Audience
Official Demo Video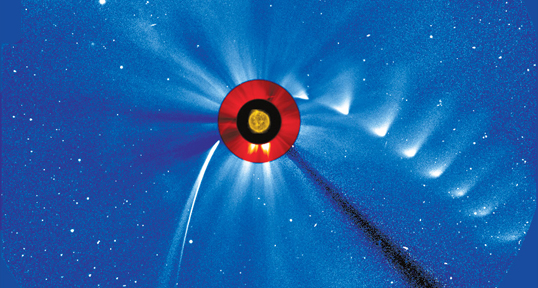 How quickly can you change a behavior? You have probably heard and seen it written that it takes 21 days. That "fact" has been quoted for decades but there is actually no solid clinical evidence to back it up. Everyone is different. Wait until you see what Lacey has to say after a program last ... more