* Please note that while this speaker's specific speaking fee falls within the range posted above (for Continental U.S. based events), fees are subject to change. For current fee information or international event fees (which are generally 50-75% more than U.S based event fees), please contact us.
Top25 Speaker Voting

Catherine Kaputa needs 5 vote(s) to make it into the Top 25 speakers on Speaking.com!
Speaker Booking Tip
"Tip: find a speaker in your local area to save on travel costs. Most speakers will also reduce their keynote fee for local events. "
For Event Planners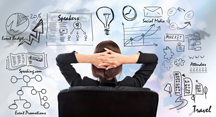 • Keynote Speaker Booking Toolkit.
• Booking a Celebrity Speaker.
• How to Find and Book the Right Speaker.
• Google+ Event Planning Forum.
• Tips for International Clients Booking U.S. Based Speakers.
Similar Speakers
Jonathan Salem Baskin

For more than 30 years Jonathan Salem-Baskin has been studying the motivators of consumer purchase intent in order to help brands to create the strongest…

Robin Koval

For over 25 years, Robin Koval has specialized in getting brands out of the shadows and turning them into household names. The marketing strategist was…

Deanie Elsner

With more than 25 years of experience in marketing, Deanie Elsner is an industry leader in business transformation and strategic brand innovation. Named one of…

The retreat was extraordinary, professional, and personable. Everyone is still raving about it. They said it was the best experience of their lifetime. And, I would have to agree. I most certainly hope we have the opportunity to work together in the future.
YPO: Young Presidents' Organization
About SPEAKING.com
Established in 1994, we are exclusive agents for some of the world's leading experts, celebrities and professional speakers.
We offer event planners a fully staffed speaker logistics planning team, plus a personal SPEAKING.com Account Executive – a knowledgeable and trustworthy partner. We guarantee your satisfaction with your speaker and a smooth booking process.
Contact us today to book your favorite speaker.

"Your brand can make you a star in the business world – or break you. That's why Catherine Kaputa and her ideas on personal branding can make such a difference. Her speaking event at PepsiCo was very well received. She gives those who attend her talks, practical and strategic steps to achieving what they once saw as an impossible dream."
VP Organizational Development, PepsiCo

"It was a wonderful event. I heard many positive comments about your talk today. Someone said it was the best event we've ever had on the campus."
- Senior R & D Executive, Unilever

"We are receiving rave reviews on your session with us. I'm starting a blog on the notes taken by several members. They were very impressed with you and the need to brand ourselves."
- Executive, AT&T

"Catherine′s advice is not to be ignored. I read her book a year ago and was fortunate to be able to get her as a speaker at one of our events. Big impact and advice. Get the book... you won′t regret it."
- Senior Technologist and Co-Founder, Women's Initiative Intel

"Catherine Kaputa came in like a whirlwind of fresh ideas that turned my thinking about my brand upside down! She gave me the ideas and motivation to define and differentiate my personal brand, to think bigger about myself and talents, and the tactics to bring maximum benefit to me and the company I work for. Catherine′s ability to look at a person, a product or a company and to find a smarter way to market it sets her apart. She will do the same for you or your company."
- Business Development Executive, Media and Entertainment Group Microsoft

"Thank you again for joining us last night as our featured WEBB guest speaker..I really enjoyed seeing you bring even more life to the stories and examples portrayed throughout your book. We had over 120 attendees and the feedback has been overwhelming positive. A number of the women expressed an interest in reaching out to you directly to assist with either their corporate initiatives or personal branding goals."
- Managing Director, Marsh

"Thank you so much for your energy and enthusiasm presenting U R A Brand to the UST, Inc. Women's INitiative Network (WIN). Your presentation was especially timely given the transition many of our members are facing as a result of our company's acquisition by Altria. We have received a number of personal "thank-you's" for inviting you in and many requests for additional copies of your book. The ideas and recommendations you shared resonated with our group and many of us have already incorporated our learning into our career planning process."
- Marketing Executive, UST

"Thanks so much for being our speaker last night. We thought you were great and heard a lot of good comments about your presentation afterwards along with people with signed copies of your book."
- Vice President BNY Mellon

"In a public forum, Catherine "wows" them. She′s a dynamo speaker with great punch and a huge following in the financial industry."
- Director of Strategy and Business Development, The New York Times

"Catherine Kaputa′s presentation, U R A Brand, based on the acclaimed book, drew attention from hundreds of mid-Atlantic designers. Her knowledge of the design industry helps to legitimize her teachings which truly make our talented designers better businessmen, After all you′re only as good as your brand."
- Marketing Director Washington Design Center
Breakthrough Branding: How Smart Entrepreneurs and Intrapreneurs Transform a Small Idea into a Big Brand
From the grassroots growth of beverage brands like Red Bull, and Honest Tea, to the exploding growth of digital brands like Twitter, and Groupon — successful companies of all types and sizes begin with three things: an entrepreneur, a winning idea, and a brand strategy. Branding expert Catherine Kaputa, founder of SelfBrand LLC, uses dozens of US and international brand histories to demonstrate what makes a brand thrive, and provides you with the tools to do the same.
Order Here




You Are a Brand!: How Smart People Brand Themselves for Business Success
Today′s hottest business concept meets the realities of the modern workplace. You Are a Brand! delivers 10 key personal brand strategies that aren′t taught in business school-or anywhere else. Like a personal branding coach right by your side, Catherine Kaputa reveals the inside secrets of Madison Avenue product branding and applies these tried-and-true principles and techniques to a dynamic new strategic branding process for individuals. You Are a Brand! highlights the self branding odysseys of savvy professionals who have repositioned their experience and talents in pursuit of the corner office and budding entrepreneurs launching their own business ventures-all from the personal brand strategist and executive coach who helped them achieve their success.
Order Here




The Female Brand: Using the Female Mindset to Succeed in Business
Kaputa, a marketing and branding whiz, mines anecdotes from successful women and her own personal experience to sell readers on themselves-rather than trying to be "one of the boys," Kaputa insists, women will get farther in the workplace by using the strengths unique to them.

Stuffed with self-evaluation materials, direct advice and "brainstormer" exercises, Kaputa has put together a useful, well-organized primer on a familiar argument. While some of the generalizations are a bit heavy handed--women have stronger verbal skills than men, women derive less satisfaction from high-level "workaholic" positions--Kaputa breaks down the idea of personal branding into manageable concepts: specialization, presentation and effective networking. In uncertain economic times, this text should prove useful for job seekers, the underemployed, and those striving for advancement.
Order Here





Kaputa is known for her compelling content on personal branding and entertaining style. Her keynote talks often include videotape of SelfBrand's provocative interviews. She also does industry specific talks to make the talk relevant and inspirational:
Personal Branding Talks
Corporate icons, star athletes and Hollywood celebrities all have what it takes to be in control and in demand — a unique brand.
Today, companies demand employees do more with less, be more entrepreneurial, affect bottom line results, and have personal impact. That's why personal branding has become a critical element of every leader's skill set.
After all, if you don't brand yourself, other people will. And, chances are, they won't brand you in the way you want to be branded. Branding can be out-of-date or up-to-date, subtle or brazen, but if you don't participate, you will be left behind.
Through vivid case-study examples, stories and humor, Catherine shows how to use brand strategies and principles from the commercial world of brands and apply them to your most important product— Brand You.
Based on her award-winning book, You Are a Brand!, Catherine′s talks and workshops are designed to show employees, executives and professionals how to build a personal brand so they can be more successful personally and bring more value to the company where they work. Each talk is customized to the specific audience.
Entrepreneurship and Intrapreneurship Talks
We′re all entrepreneurs today. No matter what our job title is or whether we are running our own business or work in a company, innovation, brand-building and growth are in everyone′s job description today.
We all have to be innovative, creative, and build community with our customers if we want to bring maximum value to our careers and to the company we work for.
The good news is that entrepreneurship, innovation and creativity are skills we can all learn. It all begins with tuning into the entrepreneurial branding mindset.
In her book, Breakthrough Branding, and talks and workshops for entrepreneurs and intrapreneurs, Catherine Kaputa offers lessons for business and for life through a keynote package that combines motivation, inspiration and practical tips to harness the power of innovation and brand- building in your company.
Women′s Leadership Talks
Many of the lessons of breakthrough branding are counterintuitive beginning with one of Catherine′s most important maxims, "Think small." Everyone in branding talks about finding the big idea, but there′s a fundamental paradox of business ideas. Ideas that become big brands start out small – simple, focused and specific. In her talks and workshops, Catherine will show you how to find your "small idea" and how to transform it into a big brand.
Women make up over fifty percent of the workforce today, but there are few women occupying top-level positions in companies. Why is that? Many have blamed the "glass ceiling" or the "boys club" for shutting out women.
According to Catherine Kaputa, this is a tired myth because it views a woman as a victim rather as a leader – a doer in charge of her own destiny and career success..
In her book, The Female Brand: Using the Female Mindset to Succeed in Business, and her talks and workshops, Catherine puts forth a different view..
Business has rules and procedures that men know well. It's a playing field that men have operated in since they were very young and many women are just beginning to learn about. Winning is the objective and to win men leverage male aptitudes like aggression, personal promotion, a tough skin, and displaying power. Indeed, these aptitudes are the signs of a leader..
Many women, on the other hand, have encouraged to get along rather than compete, to work hard but don't try to get noticed, to color between the lines rather than take risks..
Communication and Selling Talks
Being a good presenter, communicator and influencer are all important for each and every one of us to think about..
Communication skills are critical to advancing in a large company, and they're essential if you're running a fledging company because you need to be able to persuade and wow your customers and investors..
After all, what holds most people back from being promoted is not usually technical skills. What destroys a start-up entrepreneur who is pitching a VC are not usually technical skills either..
They are smart and talented. They can do the job..
What often holds people back for taking on a higher leadership role are soft skills like the ability to speak, communicate and pitch so that we persuades and influence others..
At its core, leadership is about motivating and inspiring others and the surefire way to do that is by giving a compelling, emotional, inspiring talk. Maybe it's a motivational talk to your team. Or you need to persuade your company's top executives. Or you need to deliver a compelling pitch in a client meeting. Maybe you have been offered the opportunity to speak to a large group of your peers at an industry conference. Whatever the occasion, you need to learn how to click with your audience and take them on a unforgettable journey..
Catherine's talks and workshops cover pitching and presenting, the art of persuasion, closing the sale with your brand, and other communication skills you need to succeed in today's competitive marketplace..
Selected Program Titles:
Breakthrough Branding: How Smart Entrepreneurs and Intrapreneurs Transform a Small Idea into a Big Brand
You Are a Brand! Building a Personal Brand
The Female Brand - Creating More Female Leaders / Using the Female Mindset to Succeed in Business
You Are a Brand - For Women
Brand Your Business, Brand Yourself
Branding Master Class for Small Business Owners
Leadership Brand: Brand Yourself as a Leader
The Creative Leader: A Brand for All Seasons
Branding Without Borders: For Global Leaders
Personal Power: Money as the Final Frontier
Personal Power: Networking Ph.D.
Branding Yourself with Social Media
Closing the Sale with Your Brand: Personal Brand Strategist
Catherine Kaputa: Personal Branding Demo Video
Catherine Kaputa: Personal Branding
Catherine Kaputa gives a talk at at the prestigious "Talks at Google" lecture series. She opens by pointing out "we're here to talk about the most important brand you'll ever market: brand You." She emphasizes the importance of "build[ing] a brand for yourself online as well as in person. Social selling and virtual branding can help you do that."
She moves into the story of Barbara Corcoran, an example of a woman who built a strong brand within the New York real estate world. "Overnight she went from a nobody to someone who had a brand, had visibility as a strong leader." By securing a placement with Donald Trump, Barbara built her brand and created a successful business.
This story leads into the first rule of branding: attach an idea to yourself. You want an authentic idea, one that showcases who you are and what you're selling. "The Second rule is to network! The best way to sell yourself is to get others to do it for you."