* Please note that while this speaker's specific speaking fee falls within the range posted above (for Continental U.S. based events), fees are subject to change. For current fee information or international event fees (which are generally 50-75% more than U.S based event fees), please contact us.
Top25 Speaker Voting

Caitlyn (formally known as Bruce) Jenner needs 5 vote(s) to make it into the Top 25 speakers on Speaking.com!
Speaker Booking Tip
"Tip: speakers bureaus provide added value that you cannot get by booking speakers directly. "
For Event Planners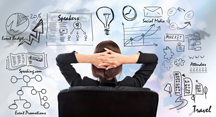 • Keynote Speaker Booking Toolkit.
• Booking a Celebrity Speaker.
• How to Find and Book the Right Speaker.
• Google+ Event Planning Forum.
• Tips for International Clients Booking U.S. Based Speakers.
Similar Speakers
Phil Jackson

Phil Jackson is among one of the best NBA coaches in league history. As coach of Michael Jordan and the Chicago Bulls he led them…

Bear Grylls

One of television's most watched celebrities, Bear Grylls launched a Survivalism Fever that has swept across the world. The former British Special Forces operative is…

Michael Strahan

SuperBowl Champion Michael Strahan recently signed with Fox Sports to serve as a studio analyst on the Fox NFL Sunday Pregame Show. Michael retired from…

Our Account Executive was a pleasure to work with to arrange our keynote presenter for the Sustainable Brands Sydney Conference. He was swift to respond and his communication was always clear. If I am looking for international speakers, I will think of SPEAKING.com in future.
Sustainable Brands
About SPEAKING.com
Established in 1994, we are exclusive agents for some of the world's leading experts, celebrities and professional speakers.
We offer event planners a fully staffed speaker logistics planning team, plus a personal SPEAKING.com Account Executive – a knowledgeable and trustworthy partner. We guarantee your satisfaction with your speaker and a smooth booking process.
Contact us today to book your favorite speaker.

"Thank you a million times over! I've never seen that group pay so much attention to anyone. No one even left early, as a few normally do! He had a 100% captive audience -- all eyes on him, mesmerized. Bruce tells his story in a way that gets the audience very involved. He paints a picture so clear that you can actually see the story as he's telling it. -- just pulled them right in. The audience loved it! Thanks for making us heroes!"
Janet Harrison
Director of Education/Meetings
Professional Insurance Agents

"On behalf of Sports Illustrated, I want to thank you for assisting VISA with the Olympic presentations on their four-city tour. They were very happy with your participation. Hopefully we can develop more opportunities for you in the future!"
Cathy Griffin
Sports Illustrated

"You have a very compelling story and while we are not world class athletes, we can draw parallels to our everyday business and personal lives."
James Lassen
CGU Insurance

"Your talk could not have been more appropriate...literally everyone I spoke to found personal motivation in your message.
Michael Corr
Holiday Inn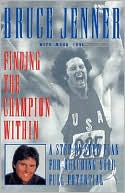 Finding the Champion Within: A Step-by-Step Plan for Reaching Your Full Potential
In this book, Bruce Jenner, one of the world's greatest athletes and a highly sought-after motivational speaker, provides a plan, useful to anyone, for personal growth. Using the decathlon as a metaphor for development, Jenner provides a powerful success strategy—one that he has molded over a lifetime.
The 100-Meter Run: The Race Begins with One Step
The Long Jump: Goals for Gold
The Shot Put: Play to Your Strengths
The High Jump: Constantly Raising the Bar on Your Aspirations and Abilities
The 400-Meter Run: Conquering Fear of the Unknown
The Hurdles: How to Win at Life One Leap at a Time
The Discus: How to Make Your Move
The Pole Vault: How to Raise the Bar from the Pit of Failure
The Javelin: How to Keep Focused on Your Mission
The 1,500-Meter Run: How to Run the Rest of Your Life
Caitlyn is one of the most recognizable names in today's society because of her past athletic abilities, role on the mega successful show, "Keeping Up With the Kardashians" and transitioning as a transgender person from male to female. After Caitlyn, then known as Bruce, captivated the world with a record setting decathlon performance in the 1976 Olympic Games, Caitlyn has gone on to become a highly sought-after motivational / inspirational speaker. Caitlyn's message of "Finding the Champion Within" reflects her Olympic journey and how it translates to the business and everyday life.
As an entrepreneur, spokesperson, reality television personality, and businessperson, Caitlyn remains enthusiastic in all of her endeavors. Caitlyn's efforts and courage have made her an inspiration to audiences around the world. Major corporations have hired Caitlyn to represent their company as a motivational speaker. Some of these companies include Kodak, IBM, Boehringer Ingelheim Pharmaceuticals, Deloitte Services, General Mills, Cisco Systems, and many more.
Suggested Speaking Topics:
Finding the Champion Within
Finding the courage to be yourself
Journey of a transgender person
Competition
Dreams to Decisions
The Mastermind Principal
Commitment
Pressure
Fear
Keys to Success
Caitlyn Jenner: Acceptance Speech
Caitlyn Jenner calls on the world to respect and support transgender people. Drawing from her own transition story and those of others, she relays the hardships, isolation, and confusion transgendered people cope with while trying to come to terms with their true identity in a world that fears and rejects what it doesn't understand. Many journeys to sort out gender-identity end in homicide or suicide.
Caitlyn hopes that by publicly sharing her story and promoting the need "to accept people for who they are", she can change attitudes and prevent future tragedies. "We have come a long way," she remarks, listing a few recent landmark accomplishments in transgender rights and awareness. "But we have a lot of work to do."
Ten for Gold - Bruce Jenner, Full Length Documentary (archive video)