* Please note that while this speaker's specific speaking fee falls within the range posted above (for Continental U.S. based events), fees are subject to change. For current fee information or international event fees (which are generally 50-75% more than U.S based event fees), please contact us.
Top25 Speaker Voting

Brian Tracy needs 21 vote(s) to make it into the Top 25 speakers on Speaking.com!
Speaker Booking Tip
"Tip: speakers bureaus can provide: speaker fee negotiation, insurance, smooth logistics and value add-ons such as extra sessions. "
For Event Planners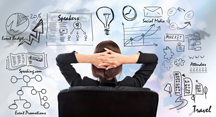 • Keynote Speaker Booking Toolkit.
• Booking a Celebrity Speaker.
• How to Find and Book the Right Speaker.
• Google+ Event Planning Forum.
• Tips for International Clients Booking U.S. Based Speakers.
Similar Speakers
Shaun Tomson

One of the greatest surfers of all time, legend Shaun Tomson brings a message of optimism and positivity to over 100,000 young people and adults…

Libby Gill

Libby Gill demonstrates how to achieve peak performance through personal development to an impressive roster of blue-chip clients. A passionate speaker on women's issues, the…

Freddie Ravel

Freddie Ravel is a Grammy-nominated composer, pianist, educator and visionary business leader. He began performing worldwide with Brazilian master, Sergio Mendes, when he was 23…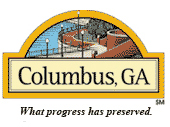 I so appreciated my representative for his responsiveness and for the ease with which I could communicate with him. This was my first time having to secure the talent for our program myself, and I could not have asked for a better experience with your speakers agency.
Mayor's Commission on Unity, Diversity and Prosperity for Columbus, GA
About SPEAKING.com
Established in 1994, we are exclusive agents for some of the world's leading experts, celebrities and professional speakers.
We offer event planners a fully staffed speaker logistics planning team, plus a personal SPEAKING.com Account Executive – a knowledgeable and trustworthy partner. We guarantee your satisfaction with your speaker and a smooth booking process.
Contact us today to book your favorite speaker.

"Both of your outstanding presentations added immeasurably to the success of our January event. Personally, I am very grateful to have heard them and learned from them. Professionally speaking, you were the highlight of the day. Thank you for bringing a tremendous amount of value to our meeting."
Jo Ann Mitchell, Sales Administrator, Sandvik Coromant Company
"We were extremely pleased with Brian's presentation to our BC Sales team. The time that he invested prior to the event clearly helped him to better understand our current environment and needs which resulted in a very personalized message to the team. His passion and experience in selling made I very easy for him to relate to the audience and his sense of humor and ability to tell a great story made the presentation not only informative and valuable, but also entertaining!"
Angela Del Bianco, Director, Sales, BC, Yellow Pages Group
"I'm writing to express my appreciation and gratitude for the excellent job you did for my delegates at the ARDA International Convention and Exposition. The informal feedback I received on your talks was uniformly positive, with some of our highest-level sales people commenting on the timeliness and relevance of your message. Your professionalism and thorough knowledge of your subject matter were evident and I'm grateful to you for giving the delegates the benefit of your formidable expertise in this crucial area."
Ann Diven, Convention & Awards Director, American Resort Developers
"Thank you very much for your contribution to our meeting in New Orleans. The feedback from the meeting was excellent on all accounts and left our team feeling energized and ready to sell. I have not stopped receiving notes from the teams in the field since my return…a really good feeling".
Ty Helms ,Vice President Sales, Hyatt Hotels
"Brian exceeded my expectations and contributed greatly to making our Conference a success. Initial feedback from approximately 200 of the participants rated Brian in the top three of four possible rating categories. This wide range does not surprise me as accountants tend to be particularly hard on speakers who deal with "softer" rather than technical issues. I do know that Brian made a good impression with some of our senior U. S. partners who will likely want to work with Brian in the future. We appreciate the opportunity of working with you and I know that having Brian speak on this subject is one of the reasons why this Conference achieved such success."
P. Wayne Musselman, Deloitte-Touche
"Brian, with all the sincerity there is, thank you for participating in the IBM conference last week. Your presentation was a highlight of the program, and contained, for those who listened, many keys for achieving greater success in both their personal and business activities. For any who did not listen, shame on them. This truly was their loss. They missed an event that had the potential to have a dramatic influence on their lives. They will never know what a fabulous opportunity they let slip by. I look forward to the day when we again will have the opportunity to work together."
Bruce Baldwin, IBM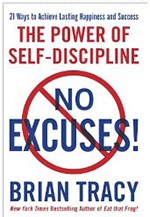 No Excuses!
You don't need to have been born under a lucky star, or with incredible wealth, or with terrific contacts and connections, or even special skills... but what you do need to succeed in any of your life goals is self-discipline. Unfortunately, most people give in to the two worst enemies of success: they take the path of least resistance (in other words, they're lazy) and/or they want immediate gratification: they don't consider the long-term consequences of the actions they take today.
No Excuses! shows you how you can achieve success in all three major areas of your life:
Your personal goals.
Your business and money goals.
Your overall happiness.
Each of the 21 chapters in this book shows you how to be more disciplined in one aspect of your life, with end-of-chapter exercises to help you apply the "no excuses" approach to your own life. With these guidelines, you can learn how to be more successful in everything you do—instead of wistfully envying others who you think are just "luckier" than you. A little self-discipline goes a long way... so stop making excuses and read this book!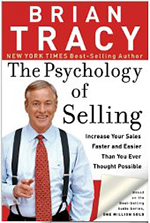 The Psychology of Selling: Increase Your Sales Faster and Easier Than You Ever Thought Possible
Brian Tracy, one of the top professional speakers and sales trainers in the world today, found that his most important breakthrough in selling was the discovery that it is the Psychology of Selling that is more important than the techniques and methods of selling.
Tracy's classic audio program, The Psychology of Selling, is the best-selling sales training program in history and is now available in expanded and updated book format for the first time. Salespeople will learn:
"the inner game of selling"
how to eliminate the fear of rejection
how to build unshakeable self-confidence
Salespeople, says Tracy, must learn to control their thoughts, feelings, and actions to make themselves more effective.
High Performance Selling
Brian shows salespeople how to sell more, faster and easier than ever before, against higher-priced competition. He gives them a series of practical, proven techniques they can use to get more appointments and make more sales. They learn how to get motivated and stay motivated day after day. Brian has personally trained more than 500,000 sales professionals with these ideas.
Performing At Your Best!
Learn how to get motivated and stay motivated with a fast-moving series of methods, ideas and techniques each person can apply in every area of life and work. Learn the keys to personal effectiveness, maximum achievement and unlimited success in your field. Brian′s program on the Psychology of Achievement has sold more than 1,000,000 copies in 20 languages worldwide. This talk contains the best ideas for success ever discovered.
Doubling Your Productivity, Achieving Your Goals
Learn how to master your time with a series of practical, proven ideas that work for everyone! Set goals and priorities, focus and concentrate, eliminate procrastination, get going on your key tasks and get more done in less time than ever before. This program has been given to more than 300,000 business people already. Brian′s program, How to Master Your Time is the best-selling time management program in the world.
High-Performance Leadership
Brian gives managers a series of proven strategies they can use immediately to get better results in every area of their businesses. They learn how to think strategically, manage time more efficiently, select the right people, communicate effectively and build peak performing teams; highly informative, loaded with content and both funny and motivational. Brian has given this program in hundreds of companies worldwide.

Brian Tracy: On Sales
"In your life you must always predict growth, you must always work as if things are going to grow," advises Brian Tracy as he explains how salespeople can double or triple their turnover by following his simple techniques. "It is your attitude, more than anything else, which will determine your level of success."
Brian Tracy: Interview with Anthony Gell
Brian Tracy: Habits of Success
Brian Tracy: Psychology of Selling