* Please note that while this speaker's specific speaking fee falls within the range posted above (for Continental U.S. based events), fees are subject to change. For current fee information or international event fees (which are generally 50-75% more than U.S based event fees), please contact us.
Top25 Speaker Voting

Boris Brott needs 8 vote(s) to make it into the Top 25 speakers on Speaking.com!
Speaker Booking Tip
"Tip: speakers bureaus provide added value that you cannot get by booking speakers directly. "
For Event Planners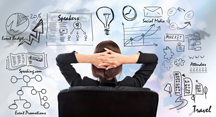 • Keynote Speaker Booking Toolkit.
• Booking a Celebrity Speaker.
• How to Find and Book the Right Speaker.
• Google+ Event Planning Forum.
• Tips for International Clients Booking U.S. Based Speakers.
Similar Speakers
Susan Lucia Annunzio

Recognized across the globe for her record of success in partnering senior executives, helping them to enhance their ability to make complex strategic decisions using…

Michael Gelb

Leading authority on the practical application of genius thinking, Michael J Gelb is a pioneer in the fields of creative thinking, change management, accelerated learning…

Jay Silver

A quote from Jay's celebrated TED talk: "My idea of a perfect world really can′t be designed by one person or even by a million…

Our event was what I would call 'over the top'... The survey results were at 92% very favorable. The speakers formed such a good relationship with myself and others at the conference. I am confident we will bring them back to do more. I will definitely contact you when we are in need of additional services. You have been the best!
American Express
About SPEAKING.com
Established in 1994, we are exclusive agents for some of the world's leading experts, celebrities and professional speakers.
We offer event planners a fully staffed speaker logistics planning team, plus a personal SPEAKING.com Account Executive – a knowledgeable and trustworthy partner. We guarantee your satisfaction with your speaker and a smooth booking process.
Contact us today to book your favorite speaker.

"I thought you were great, and our folks enjoyed your presentation. Your session was outstanding."
Anil D′Souza,
Vice President, Sales Strategy & Operations,
U.S. Commercial, Hospira, Inc.
"You imparted useful information that our associates are able to digest and apply to their work at Capital One. More importantly, you left my team feeling energized and renewed."
Ryan Schneider,
Executive Vice President,
Capital One
"Your combination of intellect, energy, and musical expertise yielded a powerful example of teamwork in action for our leaders."
Bonnie C. Hathcock,
Senior Vice President, Human Resources,
HUMANA
"No one has ever captured our sales and marketing team as you did. In watching the audience during your performance,I knew that they were totally immersed."
Kristen Kinser,
Trade Show and Special Event Manager,
Amadeus Global Travel Distribution LLC
"We were all amazed how six hundred of us could so quickly work as a team and release our potential on the musical front!"
Clive Brownlee,
Assistant Managing Director,
GUINESSUVD
"Every conference needs to have the balance and intent of entertainment, fun and laughter. Thank you so very much for providing all, and in good measure!"
Barbara J.W. Dawson,
Vice President, Corporate Affairs,
Shoppers Drug Mart
Playing Together
During his 25-minute presentation, these analogies are enhanced with slides and video. The audience hears of Beethoven′s struggle, his quest for perfection...brief passages from some of Beethoven′s best known works. Then, it′s time to play together...
Boris instructs the audience to reach under their chairs where they will find a tonebar — a musical instrument with a mallet. The audience has been divided into five specific notes. After "rehearsing" and enjoying the levity and excitement, the audience is prepared to play Beethoven′s Ode to Joy. Boris turns to the video screen, gives a signal, and a full symphony orchestra begins to play. At the appropriate point, he turns to the audience and "conducts" them in this informative, educational, and fun-filled presentation. The audience is thrilled to be playing a signifant part and to make music under the direction of a symphony conductor. Audiences and corporate executives find it a memorable and unique presentation.
Variations on "Playing Together":
A live orchestra joins Boris on stage. Musicians and their instruments are introduced. A short musical example is played. This repeated until an 11-piece orchestra is formed on stage.
The meeting′s host joins Boris in conducting the audience and/or explaining the similarities between their organization and a symphony orchestra.
Each script is tailored to suit the meeting′s theme or message.
Specific concepts germane to the organization are brought out in the script.
The presentation′s length is suited to the requirements of program.
Mr. Brott can act as host through the duration of the meeting.
Alternate Presentation
In addition to the "Playing Together" presentation, the following other concept can be presented to your audiences:
"Lighting the Creative Flame"
Creativity rests in all our souls. This presentation demonstrates five steps that are at the heart of every creative process. Boris interacts with "Professor Siegfried" on screen, and together they take the audience through the steps necessary to concoct anything from E=MC2 to an enlightened business plan to the perfect Christmas party.
This is an interactive presentation involving the meeting's host as well as the audience. But the heart of the piece rests with Boris and Professor Siegfried taking the steps necessary to "light the creative flame." After each step, Boris "conducts" the audience playing their tone bars, and concludes his presentation with a roaring rendition of the music from Star Wars.

Boris Brott: Speech Excerpt
Boris Brott presents his fascinating thoughts on "lighting the creative flame." He says, "In today's ever-changing business and creative environments, there are two elements needed more than ever for success: teamwork and the ability to think creatively together, to provide the solutions needed to step into the future together, and this is what we will be learning about and doing."
Explaining how he is going to transform his audience, Boris tells them, "In a few minutes you are going to be transformed into a creative musical team, something that many of you maybe never dreamt of, and we'll have some fun doing it."
Looking at the creative process, Boris asks his audience to, "Imagine the feeling of creating something totally new, a rock 'n' roll hit, a symphony, a new product for your customers or a better way for your company to do business. Does that sound impossible, seem mysterious? Well, mysterious perhaps, but definitely not impossible."
Boris Brott: Speech Excerpt
Boris Brott Interview
Boris Brott: Speech Excerpt