Winning more games than any other coach in the history of major college football, Bobby Bowden is a true legend in American sports, with his inspired leadership leading Florida State to 26 consecutive bowl games. During his time as coach he took the Seminoles to the Associated Press and Coaches Poll National Title and the BCS National Championship, as well as a dozen Atlantic Coast Conference championships.
As a child, Bowden suffered from rheumatic fever and had to undergo a six-month hospital stay followed by a year in bed at home. During this time he listened avidly to the University of Alabama football games on Saturday mornings on the radio, something that inspired him to follow his dream and play for the school at quarterback. Coaching several sports at South Georgia College, he returned to his alma mater of Howard College (now Samford University), moved to Florida State, then to West Virginia University before finally returning to Florida State as head coach.
Bowden took over a team which had a 4–29 losing record in the three seasons which preceded his tenure, and he did have a losing season first time out; from then on, for the next 22 years, FSU had no losing seasons, finishing every year with at least 10 wins and in the top 5 of the Associated Press College Football Poll.
One of the few coaches to be inducted into the College Football Hall of Fame whilst still active as a coach, Bowden has also been honored with the same organization's Gold Medal, its very highest distinction, reserved for the likes of Dwight D. Eisenhower, John F. Kennedy and H. Norman Schwartzkopf.
A committed Christian, Bowden has made no secret of the fact that he expects his players to not only be fully committed to football but to their community; two of his greatest players, Warrick Dunn and Derrick Brooks, not only starred on the field but took the honors as the NFL Man of the Year. Only five schools have seen more than one player win the NFL top award for community service, and FSU is amongst them.
Finishing his coaching career with an overall winning record of 377–129–4, Bowden is notable for having refused many offers to coach in the NFL and at other schools, something which reflects on his core beliefs in loyalty, consistency and finishing the job. Two of his sons have been head coaches at other colleges, while a third was offensive coordinator at FSU.
Full Profile
Every season Florida State's legendary head coach finds a way to break a new record or reach what seemed to be an unreachable milestone and 2007 was no exception for Bobby Bowden.
The Florida State coach is the winningest coach in the history of major college football. He enters the 2008 season with a career record of 373-119-4 for a .756 winning percentage. He leads Penn State's Joe Paterno by one win and nine percentage points. Bowden's winning percentage is second among active FBS coaches with 100 victories and this coming season he will become just the third coach in major college football history to ever coach 500 games in his career.
In 2007, Bowden passed another truly remarkable milestone. With his victory over Maryland, he won his 300th game at Florida State University. He is one of only two coaches in major college football history to win 300 games at one school. The victory gave him seven wins and he has now won at least seven games for 26 straight seasons. Bowden also ensured himself his 31st consecutive winning season in Tallahassee. He has won 10 or more games 18 times in his 32 years in Tallahassee and over the last 20 years no program in America has a higher winning percentage than Florida State.
The man who is synonymous with Seminole football took Florida State to a bowl game for the 26th consecutive season when his team played in the 2007 Music City Bowl for the first time in school history. With the invitation, Bowden passed Tom Osborne and became the first coach in college football history to lead his team to 26 straight bowl games.
Bowden, one of the icons of college football, is second among active coaches for winning percentage in bowl games, second for all-time bowl wins and second for bowl appearances. He is the only coach to ever lead his team to 15 consecutive New Year's Day bowl games (1991-2005) and his Seminoles are tied for the most appearances in BCS bowl games with six. Bowden is the only coach in NCAA history to win 11 consecutive bowl games (1985-95) and the only coach ever with 14 consecutive bowl appearances (1982-95) without a loss (FSU tied Georgia 17-17 in the 1984 Citrus Bowl). Bowden and Florida State finished the 2006 season with an Emerald Bowl victory over UCLA marking the 20th bowl victory in his illustrious career.
Bowden's list of coaching accomplishments is remarkable and is headlined by his induction into the College Football Hall of Fame December 5, 2006. In a rare, yet remarkable gesture, he and Penn State's Joe Paterno were inducted while still actively coaching. The previous rule was that a person must be retired before they can be elected in, but the rule was changed. Instead of requiring a person be retired, the National Football Foundation decided to make any active coach over 75 eligible for induction. Both Bowden and Paterno also received an even greater honor when they were presented with the organization's very highest distinction, the Gold Medal, joining the likes of Dwight D. Eisenhower, John F. Kennedy and H. Norman Schwarzkopf.
"I have been coaching for 54 years and married to Ann for 56 years," Bowden said at the ceremony. "Football offers you the greatest opportunity for a coach to succeed in any sport. I'm looking out on this audience and seeing many people who haven't lived their lives. They have so much ahead of them, and, just as with all six of my football jobs in four different states, I know that you have to have faith, belief—I'm not talking about fate. I have been very fortunate in my profession, and this is just a wonderful award. I am truly honored."
Among his many accomplishments, one of the most amazing has to be the remarkable 14 straight top five finishes in the AP poll from 1987-2000. During that run Florida State was 152-18-1 and captured national championships in 1993 and 1999. In 1999 the team became the first and only squad to ever go wire-to-wire as the No. 1 team in the AP poll. The Seminoles also played for the title three other times during that span and since 1993 no team in the FBS has played for more national titles than FSU.
Bowden has won 12 ACC Championships since FSU joined the conference in 1992 to go along with his two national championships. No other school in any BCS conference has won as many conference titles since 1992 as Bowden's Seminoles. Included among those 12 conference titles is the inaugural ACC Championship Game victory in 2005. Over the past 16 years since Florida State joined the Atlantic Coast Conference, FSU is 108-20. The Seminoles won 100 games faster than any team in conference history and also set the league record for consecutive victories. Bowden picked up ACC Coach of the Year titles in 1993 and 1997.
So overwhelming has Bowden's influence been on college football and, in particular, at Florida State, that the field at Doak Campbell Stadium was named after him in 2004 and a national award given by the Fellowship of Christian Athletes now bears his name.
Under Bowden's guidance, FSU has not only produced great teams but great players as well. Two Seminoles, Charlie Ward and Chris Weinke, have won the Heisman Trophy, 24 of his players have been named consensus All-Americans, three of his QB's have won the Johnny Unitas Award and two have won the Thorpe Award, the Butkus Award, the Davey O'Brien Award and the Lombardi Award.
Since Bowden took over the program his players do not just succeed in college, they also produce in the National Football League. On Opening Day 2007, 41 of Bowden's former players were on NFL rosters, the second-most of any college. Three of his players were selected to the 2008 Pro Bowl and 28 of Bowden's former players were selected in the first round of the NFL draft in the last 20 years. Since 1993, 100 FSU players were drafted by NFL teams and over 150 former FSU players have been drafted by the NFL since Bowden came to Tallahassee.
Success on the field is not enough for Bobby Bowden as he expects his players to contribute more than just athletically. Two of Bowden's greatest players, Warrick Dunn and Derrick Brooks, went on to not only become phenomenal pros but both were honored as the NFL's Man of the Year. Florida State is one of just five schools to produce multiple players to win the NFL's top award for community service. Florida State's 2000 football class saw 93% of its members leave Tallahassee with a degree in hand and in 2006 only Duke had more football players named to the ACC Honor Roll. Nine of Bowden's players have been awarded post graduate scholarships and since his arrival in Tallahassee a Seminole football player has been named a first team Academic All-American 10 times.
Bowden's interest in the sport of football began while watching his neighborhood high school team practice just on the other side of his backyard fence in Birmingham, Alabama. His love and talent for the game began while playing with friends on the same fields everyday and later practicing with high school teammates. His knowledge of the game grew as a quarterback at Samford and from watching and listening to the legendary Bear Bryant. His skill and creativity were honed on the coaching staffs at South Georgia Junior College, FSU and West Virginia. But it has been his combination of leadership, vision, talent and magnetic personality that have flourished at Florida State, raising the program from perhaps its lowest point to the national powerhouse it is today.
Bowden's remarkable FSU career began when he took over a Seminole program in 1976 that had won just four games over the previous three seasons. It has been well chronicled how the Birmingham native left snowy West Virginia to come to Florida State and save the program. Four seasons after he first walked across the campus, he had taken FSU to within one game of a national championship posting an 11-1 record in 1979.
He has remained at FSU despite offers from NFL teams and several other prestigious college football programs. Bowden's loyalty has meant the world to Florida State University and its athletics program. Part of that was recognized by the school in 2004 with the dedication of a statue of him that sits in front of the Moore Athletic Center.
Bowden's record at Florida State is 300-87-4. The totals include a 158-27-2 record in Tallahassee, 35-10-1 record at neutral sites and 107-50-1 on an opponent's field. He has built those numbers against some of the nation's toughest schedules, earning respect for his team, attracting top players to his program and establishing his reputation as a competitor in the process.
Bowden achieved impressive numbers in his previous coaching stops, including a 31-6 record at his alma mater Samford University between 1959 and 1962, and a 42-26 mark at West Virginia from 1970-75 making his overall career record 373-119-4. But what he has done at FSU is simply phenomenal. Florida State had been to just eight bowls in the 29 years before him. The 2007 Music City Bowl marked the Seminoles' 29th since his arrival. He is, by far, the winningest coach ever at Florida State as his win total is greater than the previous seven Seminole head coaches combined.
Part of the reason for Bowden's success in his long run at FSU is that the elements of the job that seem to turn into chores over the years for most coaches: recruiting, speaking engagements, public functions and press responsibilities come easily for Bowden.
"I feel great physically," said Bowden who turns 79 in November. "I've always been a people person. I enjoy getting to know people, so the recruiting is still a lot of fun for me. I like going into a player's home and meeting his parents and family. I don't have any desire to slow down on all the elements outside of the actual game that some people find hard. I understand why it grinds away at some people, but it just doesn't on me. I guess I've always been able to put football in its place."
He has developed the most consistently successful program in the history of college football. FSU won more games in the decade of the 1990s than any other program. The win over Wake Forest on October 25, 2003 allowed him to become the all-time winningest major college coach.
"To be honest, it doesn't really feel like I should be there," said Bowden at the time of the feat. "It's not something that I sat down 40 years ago and said `you know if I coached long enough and was successful maybe I could get there'. That type of thought never entered my mind. I don't really think about it. Maybe when I'm done I'll look back on everything."
While Bowden has not spent much time looking back, most of the nation has spent time looking at his program's extraordinary success. Just imagine a college basketball program advancing to the Final Four for 14 years in a row that is what Bobby Bowden has done with the Seminole football team. FSU set an NCAA record with 14 straight top five finishes and the 2001 Orange Bowl was the Seminole's third straight national title game.
Bobby Bowden is proud of his two national championships, his place among the all-time greats and a football program that is the model for the entire country. But he has always pointed to the fact that there are more important things in life. Rising above Bowden's coaching accomplishments, are his credentials as a man. He makes time for charity and to give to his church. He has never passed an admiring child without a wink and a smile. He greets total strangers. He listens and he cares.
His personality and charm are bigger than life and he has become somewhat of a folk hero. An engaging speaker, Bowden is constantly in demand and most free evenings will find him on the speaking circuit. His off-season travel schedule would exhaust anyone. Sunday morning will usually find him at the pulpit of a church somewhere in the south. Outside of football, Bowden has an intense interest in World War II history and he is a voracious reader on the subject. He traced his ancestry to parts of Germany and has visited the country several times.
What Bobby Bowden means to Florida State University off the playing field cannot be measured. Respect, sincerity, class, honesty, charisma, charm and humor are just some of the words that describe and define this man better than wins, losses or coaching records.
Bowden was an outstanding football player at Woodlawn High School in Birmingham and went on to Alabama as a freshman quarterback, fulfilling a lifelong dream to play for the Crimson Tide. He lasted one semester in Tuscaloosa before high school sweetheart Ann Estock lured him back to Birmingham. They soon married and Bobby transferred to Howard College in Birmingham. The two celebrated their 50th wedding anniversary in the same year (1999) that FSU won its second national championship and Bowden coached his only undefeated team, which was the first team ever to go wire-to-wire as the AP No. 1 in college football history.
Bowden served as an assistant football coach and head track coach at Howard College (now Samford) from 1954-55. He left his alma mater to serve as Athletics Director and head coach at South Georgia Junior College from 1956-58. He returned to Samford as head coach from 1959-62. He joined the Florida State coaching staff under head coach Bill Peterson as wide receivers coach from 1963-65. During that time, he coached Seminole receiver T.K. Wetherell who is now president of FSU. Bowden moved on to West Virginia, serving as offensive coordinator from 1966-69 before taking over as the Mountaineers' head coach from 1970-1975. He was named FSU's head coach in January 1976.
The nation can follow son Tommy's career as head coach at Clemson as well as Terry, who is a college football analyst. The Bowden's oldest son, Steve, co-wrote a book entitled "The Bowden Way" with his dad that hit the Wall Street Journal's best seller list. Youngest son, Jeff, spent 13 seasons working side-by-side with his father on the FSU staff. His oldest daughter Robyn is married to Atlanta area high school football coach Jack Hines and his youngest daughter Ginger is an attorney.
Bobby Bowden Speaker Videos
Bobby Bowden FSU Hall of Fame Speech
With typical good humor, Bobby Bowden addresses the FSU audience as he is inducted into the Hall of Fame. He tells them, "If I wasn't here, I would already have had two and a half hours of sleep. People ask me what it's like to be retired, I say well I get up at 12.30 and then it's time for my nap…"
Reflecting on the things that are really important to him, Bowden thanks his wife Ann: "Ann raised my family while I was coaching. I coached fifty-seven years. I met her when I was fourteen. I waited until she was sixteen before I married her, that's been fifty happy years ago which is not bad out of sixty-three!"
Keynote Speech
By the Numbers: FSU Bobby Bowden
An Evening with Bobby Bowden
Speeches / Speaking Engagements

Bobby Bowden brings the wisdom and lessons learned in a lifetime of success at the top of college football to his speaking presentations. He explains how he has developed leadership techniques that enabled him to remain at the top of the game for an extraordinary length of time .
Just as important to Bowden is the way in which the game is played, and he speaks on the life lessons of learning to be gracious in victory and defeat. As a coach with an unparalleled winning record, his views on the will to win and teamwork are unforgettable.
Suggested Speaking Topics:
The Bowden Way: Leadership Wisdom
Life Lessons: Learning to be Gracious in Both Victory and Defeat
The Will to Win
Teamwork
* Please note that while this speaker's specific speaking fee falls within the range posted above (for Continental U.S. based events), fees are subject to change. For current fee information or international event fees (which are generally 50-75% more than U.S based event fees), please contact us.
Top25 Speaker Voting

Bobby Bowden needs 8 vote(s) to make it into the Top 25 speakers on Speaking.com!
Speaker Booking Tip
"Tip: ask your speaker to do a book signing or attend a VIP meal with your guests. "
For Event Planners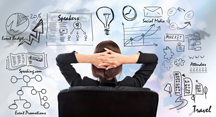 • Keynote Speaker Booking Toolkit.
• Booking a Celebrity Speaker.
• How to Find and Book the Right Speaker.
• Google+ Event Planning Forum.
• Tips for International Clients Booking U.S. Based Speakers.
Similar Speakers
Nancy Brinker

Starting from a promise made to her dying sister, Susan G. Komen, Ambassador Nancy G. Brinker has become a leader of the global movement against…

Aimee Mullins

Named one of the "Coolest Girls in Sports" by Sports Illustrated, Aimee Mullins has redefined what's possible for an entire generation of differently-abled people. The…

Gary Swart

Gary Swart is internationally sought for his keen insights on building and navigating successful businesses in uncertain economic times. The entrepreneurial guru is best known…

SPEAKING.com / Core Agency were very helpful in every way possible. I would recommend them to others and we will most definitely secure all our future conference speakers through them again.
Babcock & Wilcox
About SPEAKING.com
Established in 1994, we are exclusive agents for some of the world's leading experts, celebrities and professional speakers.
We offer event planners a fully staffed speaker logistics planning team, plus a personal SPEAKING.com Account Executive – a knowledgeable and trustworthy partner. We guarantee your satisfaction with your speaker and a smooth booking process.
Contact us today to book your favorite speaker.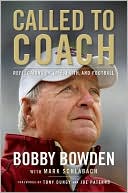 Called to Coach: Reflections on Life, Faith, and Football
Coach Bobby Bowden is an icon of college football who ran his legendary, top-ranking program with a trademark southern charm. With his recent retirement, Bowden is ready to give fans and readers the behind-the-scenes story of his 55-year career and the path that helped him become one of college football's most successful coaches and patriarch of the sport';s most famous coaching family.
In this book, Bowden will reveal never-before-published details of the moments and events that have defined his life, including:
The tragic death of his grandson and son-in-law in a 2004 automobile accident.
The details of his retirement as FSU's coach at the end of the 2009 season.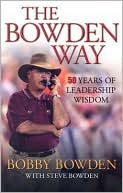 The Bowden Way: 50 Years of Leadership Wisdom
Filled with lessons from his years of coaching, this book puts readers inside the mind of a legend in modern sports.
Suggested Speaking Topics:
The Bowden Way: Leadership Wisdom
Life Lessons: Learning to be Gracious in Both Victory and Defeat
The Will to Win
Teamwork
Bobby Bowden FSU Hall of Fame Speech
With typical good humor, Bobby Bowden addresses the FSU audience as he is inducted into the Hall of Fame. He tells them, "If I wasn't here, I would already have had two and a half hours of sleep. People ask me what it's like to be retired, I say well I get up at 12.30 and then it's time for my nap…"
Reflecting on the things that are really important to him, Bowden thanks his wife Ann: "Ann raised my family while I was coaching. I coached fifty-seven years. I met her when I was fourteen. I waited until she was sixteen before I married her, that's been fifty happy years ago which is not bad out of sixty-three!"
Keynote Speech
By the Numbers: FSU Bobby Bowden
An Evening with Bobby Bowden