* Please note that while this speaker's specific speaking fee falls within the range posted above (for Continental U.S. based events), fees are subject to change. For current fee information or international event fees (which are generally 50-75% more than U.S based event fees), please contact us.
Top25 Speaker Voting

Bjorn Lomborg needs 5 vote(s) to make it into the Top 25 speakers on Speaking.com!
Speaker Booking Tip
"Tip: speakers bureaus provide added value that you cannot get by booking speakers directly. "
For Event Planners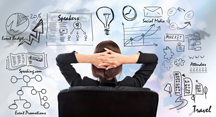 • Keynote Speaker Booking Toolkit.
• Booking a Celebrity Speaker.
• How to Find and Book the Right Speaker.
• Google+ Event Planning Forum.
• Tips for International Clients Booking U.S. Based Speakers.
Similar Speakers
Ian Bremmer

Establishing Eurasia Group with just $25,000, Ian Bremmer has overseen its huge growth to a company with offices in New York, Washington and London with…

Bob Woodward

The most celebrated journalist of our time, Bob Woodward rewrote the rules of investigative reporting and forever changed the dynamic between the American people and…

Charles Krauthammer

One of the most influential news and political commentators in the U.S., Dr. Charles Krauthammer is a Pulitzer-prize winning author, columnist, and psychiatrist. Author of…

Our account rep was fantastic; he is very responsive, handled registration for our speaker, submitted the contract and invoice quickly - so easy to work with. Thank you!
Deloitte
About SPEAKING.com
Established in 1994, we are exclusive agents for some of the world's leading experts, celebrities and professional speakers.
We offer event planners a fully staffed speaker logistics planning team, plus a personal SPEAKING.com Account Executive – a knowledgeable and trustworthy partner. We guarantee your satisfaction with your speaker and a smooth booking process.
Contact us today to book your favorite speaker.

"Bjorn Lomborg attracted more than 540 people to the ISEEE Distinguished Speaker Series – a new attendance record for our seven-year-old series. Bjorn is an excellent speaker, and he delivered an energetic, thoughtful and compelling talk. The feedback we received from the audience and the series sponsor was overwhelmingly positive, both for his talk and his visit to Calgary."
Mark Lowey, Communications Director, Institute for Sustainable Energy Environment and Economy, University of Calgary

"We engaged Lomborg to speak at the annual District Heating Conference. He delivered a both inspiring and entertaining speech that obviously hit home. He is an excellent speaker with a message that resonates long afterwards. The speech made the attendees talked passionately on the subjects afterwards during the breaks and during the evening dinner. Lomborg is surely on our list of speakers to invite back."
Pia Zimmermann, DBDH

"Bjorn took part in our inaugural client conference which brought together major investment institutions from around the world. His presentation, ′The Right Investment Strategy to Get a Better World -and Environment′ was exceptionally good and warmly received by our clients. He did exactly what we asked by giving a clear and provocative presentation that triggered a lively debate."
Walter Scott and Partners, Ltd.

"Bjorn recently contributed to a panel discussion for the Swiss Management Association and as expected, he was thought-provoking and entertaining at the same time. It was a pleasure having him on the panel."
Schweizerische Management Gesellschaft SMG

"Brilliant, challenging and, most of all, sensible. Bjorn Lomborg brings some much needed context to the climate change debate, and he′s a wonderfully engaging speaker."
David Nott President, Reason Foundation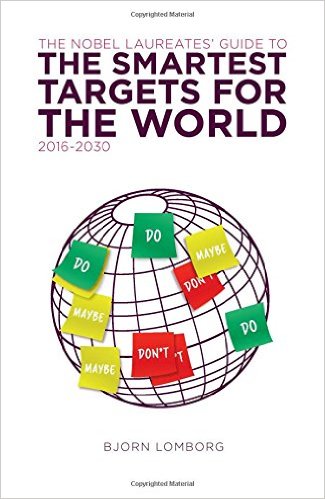 The Nobel Laureates Guide to the Smartest Targets for the World 2016-2030
In 2000, the Millennium Development Goals set a few, highly effective targets for the world, e.g. halve the proportion of poor and reduce childhood mortality by two-thirds. These targets have been a huge success. Now, the world must decide its targets for the next 15 years. The UN has proposed 169 targets, but not all are equally effective. Copenhagen Consensus has asked 60 teams of the world s top economists to weigh up the social, environmental and economic benefits and costs of 100+ targets across 22 global topics from Air Pollution and Education to Water. The world will spend $2.5 trillion on these targets 2016-2030. Picking the best targets can triple the benefits for the world s poorest. This book can help us choose better.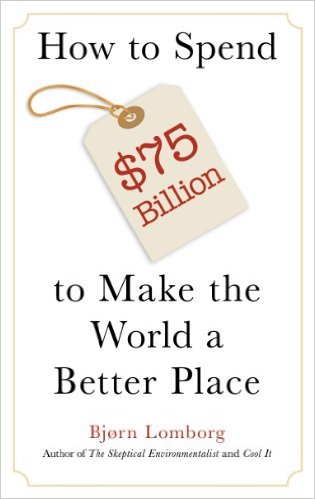 How to Spend $75 Billion to Make the World a Better Place Paperback
New improved edition with updated introduction by Bjorn Lomborg. The world faces myriad challenges - yet we are constrained by scarce resources. In the 21st Century, how do we deal with natural disasters, tackle global warming, achieve better nutrition, educate children... and address countless global issues? If you want to change the world, this inspiring and enlightening book is for you. Bjorn Lomborg presents the costs and benefits of the smartest solutions to twelve global problems. By prioritizing the top solutions, this helps us better spend $75 billion to do the most good. Featuring the cutting edge research of more than sixty eminent economists, including four Nobel Laureates, produced for the Copenhagen Consensus, this book will inform, enlighten and motivate actions to make our world a better place.
Cool IT: The Skeptical Environmentalist′s Guide to Global Warming e
Bjorn Lomborg argues that many of the elaborate and staggeringly expensive actions now being considered to meet the challenges of global warming ultimately will have little impact on the world's temperature. He suggests that rather than focusing on ineffective solutions that will cost us trillions of dollars over the coming decades, we should be looking for smarter, more cost-effective approaches (such as massively increasing our commitment to green energy R&D) that will allow us to deal not only with climate change but also with other pressing global concerns, such as malaria and HIV/AIDS. And he considers why and how this debate has fostered an atmosphere in which dissenters are immediately demonized.
Order Here

The Truth about Global Warming
This thought-provoking talk is based on Dr. Lomborg's bestselling book and film, Cool It. Here, Lomborg will demonstrate how we′re often told very one-sided and exaggerated claims about the environment and climate change, leading to unwarranted panic, instead of rationally assessing where and how we can do the most good. He argues that to tackle global warming we need smarter solutions focused on getting long-term solutions like cost-competitive renewables and that many of the impacts of global warming would be better addressed through adaptation.

Scorecard for Humanity: The World from 1900 to 2050
In this sweeping lecture, Dr. Lomborg covers how the development of the world across ten areas and 150 years, from 1900 to 2050, based on the research of more than 30 of the world's top economists. He will look at how diverse problems from malnutrition and disease to global warming and biodiversity have progressed from the turn of the last century till today, and how development is likely to continue till mid-century. Some areas have improved, some have declined, but uniquely, Lomborg shows all of the developments in terms of percent of GDP, making a comparison across topics available for the first time. Based on his upcoming, groundbreaking book: Scorecard for Humanity, Lomborg will show us how humanity's path so far has been one of unprecedented progress, which with some reservations, are likely to continue into the future. This is a hopeful talk for all that are interested in the long sweep of human history, based on the pure, economic facts.

How to Make Your Efforts Count: Feeling Good vs. Doing Good
Lomborg will energize participants with a controversial and stimulating session on how they can prioritize the world′s greatest problems. The organizer can chose between thirteen global issues like global warming, health, food, education, and natural disasters. Lomborg takes the audience through some of the best solutions for each problem, and asks the audience itself to rank these solutions according to their judgment of how effective these solutions might be. The premise is that we can′t solve every problem in the world, so we must ask, which ones should we fix first?

The cost and benefit information on the problems is based on years of work by 60+ of the world's top economists, including four Nobel Laureates, which Lomborg gather every four years for the Copenhagen Consensus. Presenting it to the audience, getting everyone involved and producing the audience's priority list for the world at the end, offers a uniquely inspiring, entertaining and informative experience.

Limits to Growth: The fatal argument that put us on the wrong environmental track for decades
This hopeful talk is based on Dr. Lomborg's much-publicized piece in Foreign Affairs. Here, he shows us how the argument for running out of resources and choking in pollution was wrong already when it was made, but has since proven spectacularly wrong. Despite us using ever more resources, we actually have more resources left over — because of technology: we have become better at finding, utilizing and extracting them. Despite ever higher production, we are actually polluting the air and water less, again because of technology: we pollute much less because of cleaner production and smarter design.

It does not mean there are no environmental problems. But we can stop panicking and start thinking smartly about how to tackle the remaining problems in the best possible way. For instance, if we want to tackle global warming, we should focus less on unsupported alarmist messages and impotent moralizing. Instead, we should focus on what solved the problems for Limits to Growth: technology. We should make green energy much cheaper through innovation, while we investigate the very cheap opportunities of cooling the planet through geoengineering. The opportunities are huge, and unlike the Kyoto Protocol and similar legislation, the costs could be 10s to 1000s of times cheaper, while we would do much more good. Other titles on environmental and human progress, smart solutions for the world, public policy etc. are available on request.
Bjorn Lomborg: TED All stars
Bjorn Lomborg discusses trading in subsidies for a more effective and sustainable response to climate change. Dr. Lomborg makes the case that government intervention to push renewable energy and discourage non-renewables often leaves the poor behind. At the same time, subsidies rack up a large amount of debt while very little progress is made towards curtailing climate change or resource shortages.
Rather, Dr. Lomborg believes we should invest our money towards green innovation, in order to invent technologies that will be far more efficient than the ones we're currently subsidizing. "Almost all of our subsidy money we spend is on existing technology… that we already know isn't that effective," he states. "If we want better technology we should invest more in researchers."
Bjorn Lomborg: Talks at Google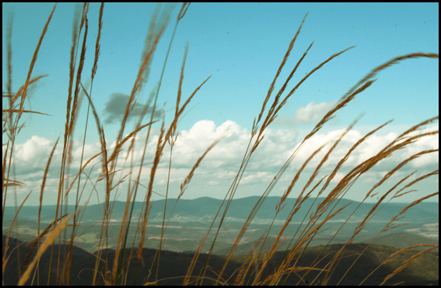 For centuries, optimists and pessimists have argued over the state of the world. Pessimists see a world where more people means less food, where rising demand for resources means depletion and war, and, in recent decades, where boosting production capacity means more pollution and global warming. One of the current generation of pessimists' sacred texts, ... more