For over four decades Bill Moyers has been public television's most visible intellectual. One of the most impactful journalists of our time he has witnessed and nurtured some of the greatest social movements of the past 50 years starting from his days as President Lyndon B. Johnson's Press Secretary.
Known as "America's conscious," Moyers was one of the key architects of the Great Society, a series of social programs created under the Johnson administration. He was part of the committee that planned and launched national public radio and public television. Since the 1970s he and his wife, Judith Davidson Moyers, have produced numerous television programs and documentaries on history, the arts, culture, religions, philosophy, the news media, and politics. His educational programs and civic endeavors have garnered multiple awards and honors.
Today he continues to be one of the country's most outspoken voices calling for economic reform and investment to alleviate social justice on a national level while also rallying individuals to nurture the most selfless and courageous aspects of human nature to provoke positive change on a grassroots level.
Full Profile
A broadcast journalist for more than four decades, Bill Moyers has been recognized as one of the unique voices of our times, one that resonates with multiple generations. In January 2012, at the age of 77, Moyers began his latest media venture with the launch of Moyers & Company on air and online at BillMoyers.com – providing "conversations on democracy" and explorations of contemporary culture, making sense of what matters to us all.
With his wife and creative partner, Judith Davidson Moyers, Bill Moyers has produced such groundbreaking public affairs series as NOW with Bill Moyers (from 2002 through 2005) and Bill Moyers Journal (from 2007 through 2010). Since the company's founding in 1986, other notable productions have included the landmark 1988 series, Joseph Campbell and the Power of Myth, as well as Healing and the Mind, The Language of Life, Genesis, On Our Own Terms: Moyers on Dying, Moyers on Addiction: Close to Home, America's First River, Becoming American: The Chinese Experience, Faith & Reason, and Moyers on America.
Moyers began his journalism career at age 16 as a cub reporter for his hometown daily newspaper in Marshall, Texas. He was a founding organizer and deputy director of the Peace Corps and special assistant to President Lyndon B. Johnson. Moyers served as Johnson's press secretary from 1965 to 1967.
As publisher of Newsday from 1967 to 1970, Moyers brought aboard writers including Pete Hamill, Daniel Patrick Moynihan, and Saul Bellow, and led the paper to two Pulitzer Prizes. In 1976, he was the senior correspondent for the distinguished documentary series CBS Reports and later a senior news analyst for The CBS Evening News.
For his work, Bill Moyers has received more than 30 Emmys, two prestigious Alfred I. Dupont-Columbia University Awards, nine Peabodys, and three George Polk Awards. In the first year it was bestowed, Moyers received the prestigious Honorary Doctor of Fine Arts by the American Film Institute. A Fellow of the American Academy of Arts and Sciences, he also received the Career Achievement Award from the International Documentary Association and has been honored by the Television Critics Association for outstanding career achievement.
Moyers was elected to the Television Hall of Fame in 1995. A year later he received the Charles Frankel Prize (now the National Humanities Medal) from the National Endowment for the Humanities "for outstanding contributions to American cultural life." In 2005, Moyers received the PEN USA Courageous Advocacy Award for his passionate, outspoken commitment to freedom of speech and his dedication to journalistic integrity. He has also been honored with the National Academy of Television Arts & Sciences' Lifetime Achievement Award.
The Museum of Broadcast Communications calls Moyers, "One of the few broadcast journalists who might be said to approach the stature of Edward R. Murrow. If Murrow founded broadcast journalism, Moyers significantly extended its traditions."
Moyers' books include such bestsellers as Listening to America, The Power of Myth, Healing and the Mind, The Language of Life, Moyers on America: A Journalist and His Times, and Moyers on Democracy. His most recent book, Bill Moyers Journal: The Conversation Continues, was published in May 2011. He currently serves as president of the Schumann Media Center, a non-profit organization that supports independent journalism.
Married for more than 55 years, Judith and Bill Moyers have three grown children and five grandchildren.
JUDITH DAVIDSON MOYERS BIOGRAPHY
Judith Davidson Moyers is Executive Editor of Moyers & Company. President of Public Affairs Television (PAT) for 14 years, she is now the company's CEO. During PAT's tenure, Judith Davidson Moyers has been executive producer of such major documentaries as Earth on Edge, Trade Secrets, On Our Own Terms, Amazing Grace, The Arab World, Genesis, All Our Children, and Free Speech for Sale. A member of the American Academy of Television Arts and Sciences, she has been awarded several Emmys, is the recipient of the DuPont Award, two Peabody Awards, and the Christopher Award. Other television credits include the award-winning series A Walk Through the Twentieth Century and Creativity, both produced for CBS Cable and PBS. In addition to serving on several corporate boards for more than 20 years, Judith Davidson Moyers was a trustee of the State University of New York and Vice-Chair for thirteen years. She served as a director of the Research Foundation of New York State and the Rockefeller Institute of Government and as a member of the New York State Judicial Selection Commission. She has served as a U.S. Commissioner to UNESCO, on the White House Commission on Children, and was a member of the National Governors Association Task Force on Education and Economic Development.
Mrs. Moyers has been recognized for her work as an advocate for children by the Girl Scouts of America, The National Conference of Christians and Jews, the Christophers, and the National Council of Churches. Her reputation as a group catalyst and moderator has brought many invitations to lead seminars for the Women's Political Caucus, the American Medical Association, the American Bar Association and the Aspen Institute's Executive Seminars, for which she was the first female moderator. In 2000, she was awarded the Aspen Institute Public Sector Award. In 2001 she received the Global Green Media Award, "for bringing key environmental issues to a wide audience", and in 2002 she received the Eleanor Roosevelt Val- Kill Award. The Committee of 100 awarded her their Headliner Award in 2003 and in 2010 the Legacy Award was given by the Chinese in America Museum.
Born in Dallas, she is a graduate of the University of Texas earning a Bachelor of Science, Summa Cum Laude, and holds several honorary degrees. She and Bill Moyers have been married for 60 years and have three children and five grandchildren.
Bill Moyers Speaker Videos
Keynote Speech
In a world where we are constantly receiving gloomy news about climate change, war, and injustice, Bill Moyers imparts how we can put all the negative stories in perspective and face the world's problems with hope and bravery. Having lived through the Great Depression, World War I and II, the Korean War, the Cold War, Vietnam, and several other trying events, he reminds us that every generation always perceives its challenges as the darkest times to befall humanity.
Addressing the widening gap between the rich and the poor, he counters the competitive take on "survival of the fittest," citing numerous stories and studies that demonstrate that it is within our nature to help those in need. "It comes down to what part of our nature we choose to nurture," Moyers concludes. "I'm not giving up because I know what we can do together. We are capable of better things."
Speeches / Speaking Engagements

An experienced journalist who's witnessed the most iconic and historic events, Bill Moyers's knowledge of recent times and world events is unmatched. An ordained Baptist minister, he can hold an audience on the edge of their seats for hours as he speaks on some of the most urgent issues of our time: climate change, war, extremism, and socioeconomic inequality. Fact filled and powerful, his presentations will leave audience members hopeful and empowered to take on some of our most pressing problems.

* Please note that while this speaker's specific speaking fee falls within the range posted above (for Continental U.S. based events), fees are subject to change. For current fee information or international event fees (which are generally 50-75% more than U.S based event fees), please contact us.
Top25 Speaker Voting

Bill Moyers needs 6 vote(s) to make it into the Top 25 speakers on Speaking.com!
Speaker Booking Tip
"Tip: find a speaker in your local area to save on travel costs. Most speakers will also reduce their keynote fee for local events. "
For Event Planners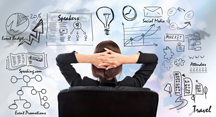 • Keynote Speaker Booking Toolkit.
• Booking a Celebrity Speaker.
• How to Find and Book the Right Speaker.
• Google+ Event Planning Forum.
• Tips for International Clients Booking U.S. Based Speakers.
Similar Speakers
Hedrick Smith

Hedrick Smith, Pulitzer Prize-winning former New York Times reporter and editor and Emmy Award-winning producer/correspondent, is one of America′s most distinguished journalists. He has covered…

Jacqueline Novogratz

Jacqueline Novogratz' philanthropic vision has helped the poor with transformative services throughout the world. As founder and CEO of Acumen, Jacqueline has invested in companies…

Herman Cain

With a three-decade track record of smart business decisions and corporate executive excellence, Herman Cain is a shining example of the American Dream. Growing up…

Our Account Executive was a pleasure to work with to arrange our keynote presenter for the Sustainable Brands Sydney Conference. He was swift to respond and his communication was always clear. If I am looking for international speakers, I will think of SPEAKING.com in future.
Sustainable Brands
About SPEAKING.com
Established in 1994, we are exclusive agents for some of the world's leading experts, celebrities and professional speakers.
We offer event planners a fully staffed speaker logistics planning team, plus a personal SPEAKING.com Account Executive – a knowledgeable and trustworthy partner. We guarantee your satisfaction with your speaker and a smooth booking process.
Contact us today to book your favorite speaker.

Keynote Speech
In a world where we are constantly receiving gloomy news about climate change, war, and injustice, Bill Moyers imparts how we can put all the negative stories in perspective and face the world's problems with hope and bravery. Having lived through the Great Depression, World War I and II, the Korean War, the Cold War, Vietnam, and several other trying events, he reminds us that every generation always perceives its challenges as the darkest times to befall humanity.
Addressing the widening gap between the rich and the poor, he counters the competitive take on "survival of the fittest," citing numerous stories and studies that demonstrate that it is within our nature to help those in need. "It comes down to what part of our nature we choose to nurture," Moyers concludes. "I'm not giving up because I know what we can do together. We are capable of better things."